I once referred to Ahluwalia Studio as the Queen of Sustainability. Priya Ahluwalia takes sustainability far more seriously than the buzzword it has become, and as hundreds of people clamoured into Truman Brewery to see her AW20 presentation it was clear to see why. Since she won the H&M design award, Priya's work has continued to amaze me, but nothing could have prepared me for the autumnal aura that ensued.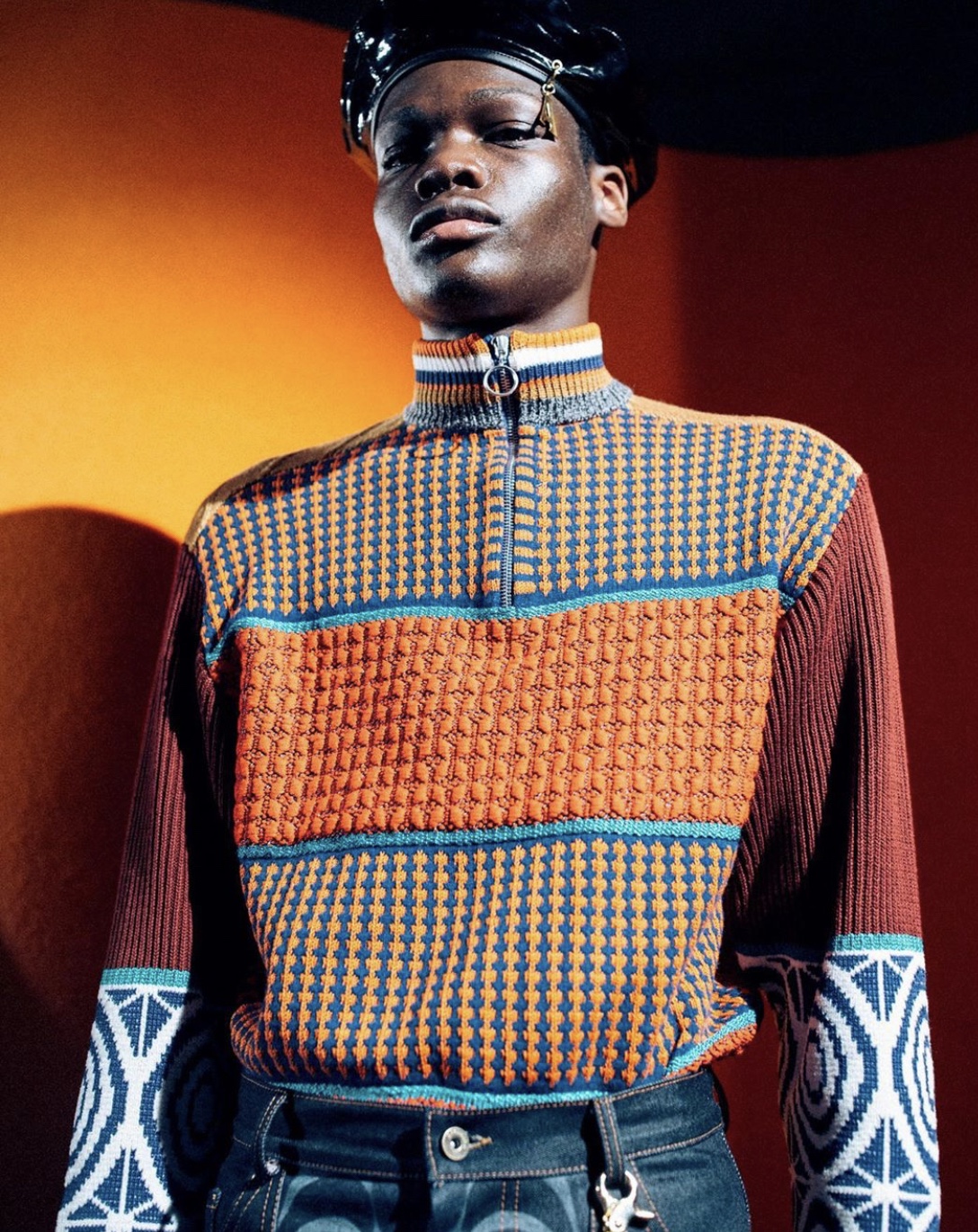 Walking into the space I was greeted with hues of oranges and browns on mixed print pieces that were so different yet so perfectly pieced together. From gorgeous knitted quarter zip jumpers to longline puffers made from performance fabric.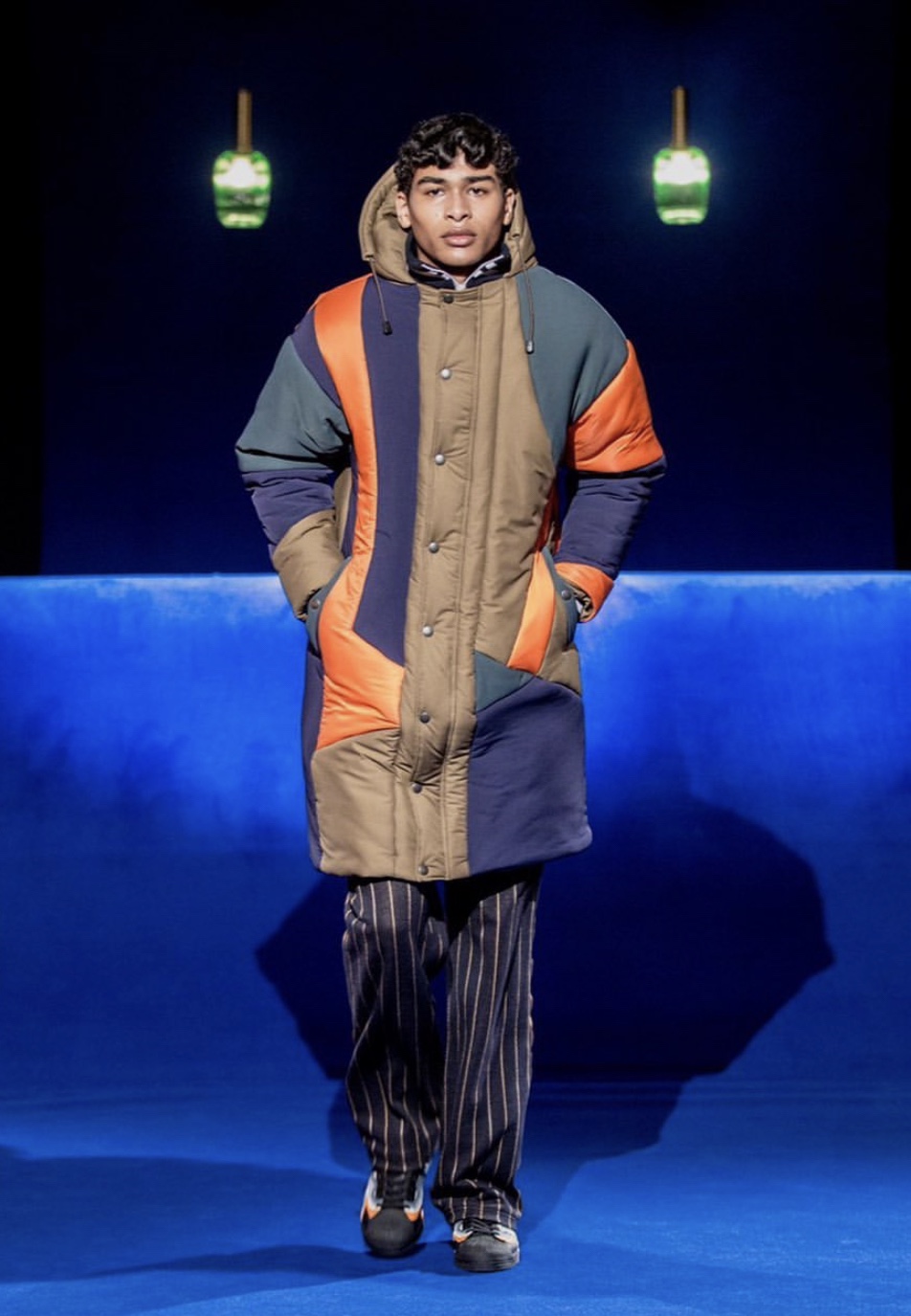 The collection is cohesive as it exhibits tailoring with its checked suits, athletic attire with its tracksuits and even her famed patchwork shirt.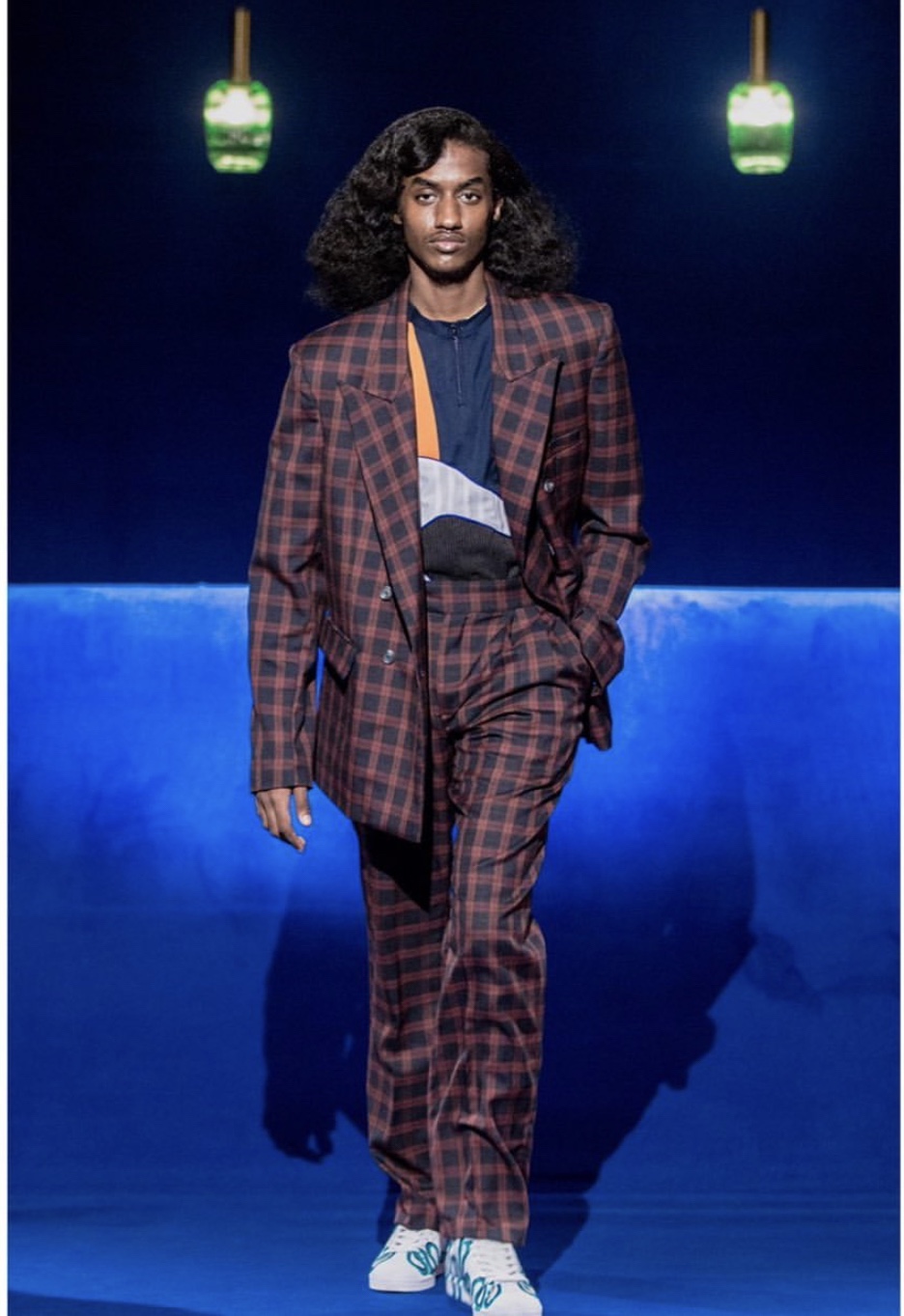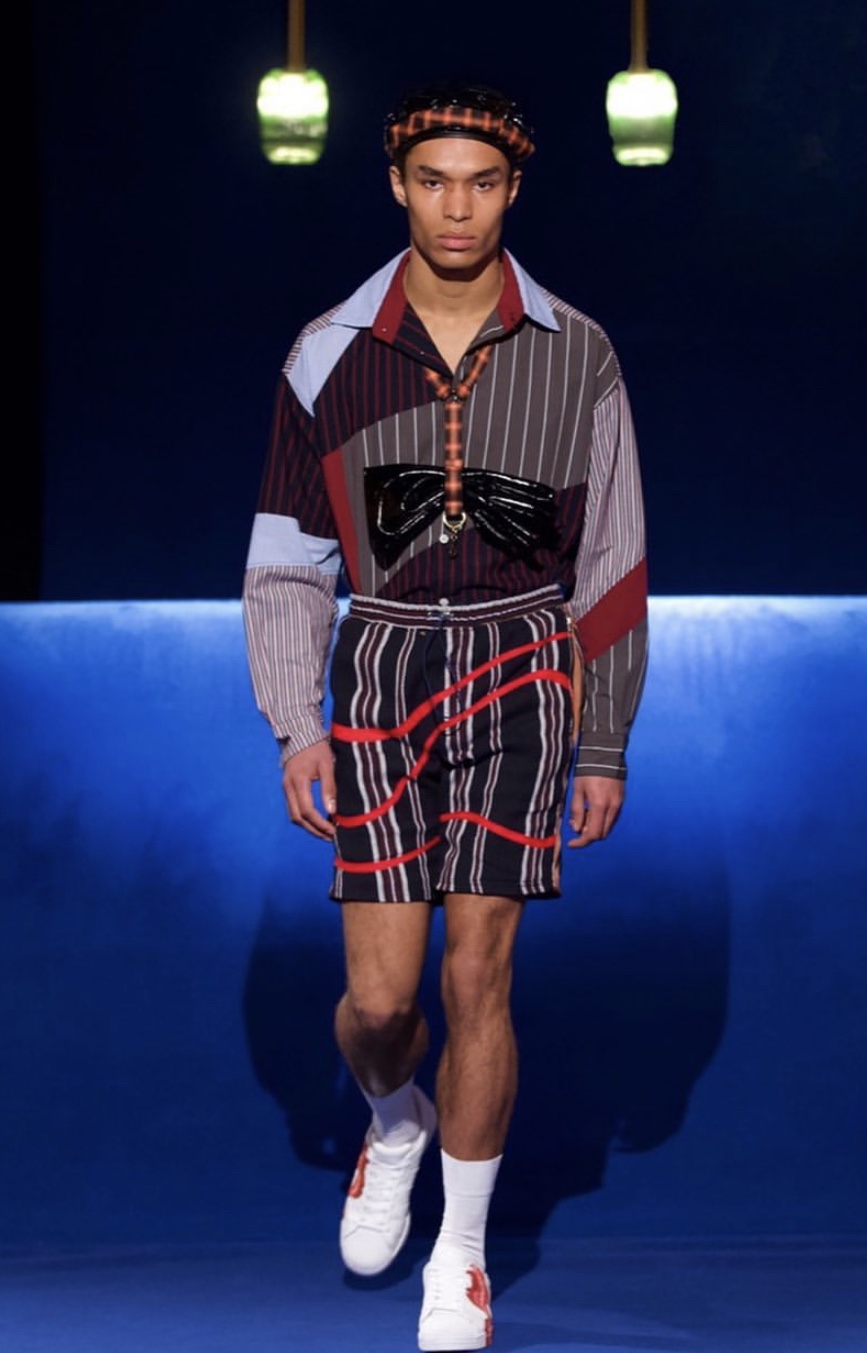 The looks are finished off with PVC berets and groovy customised Adidas superstars reminiscent of the 70s. In fact I would go as far as saying they deserve a general release alongside the clothing.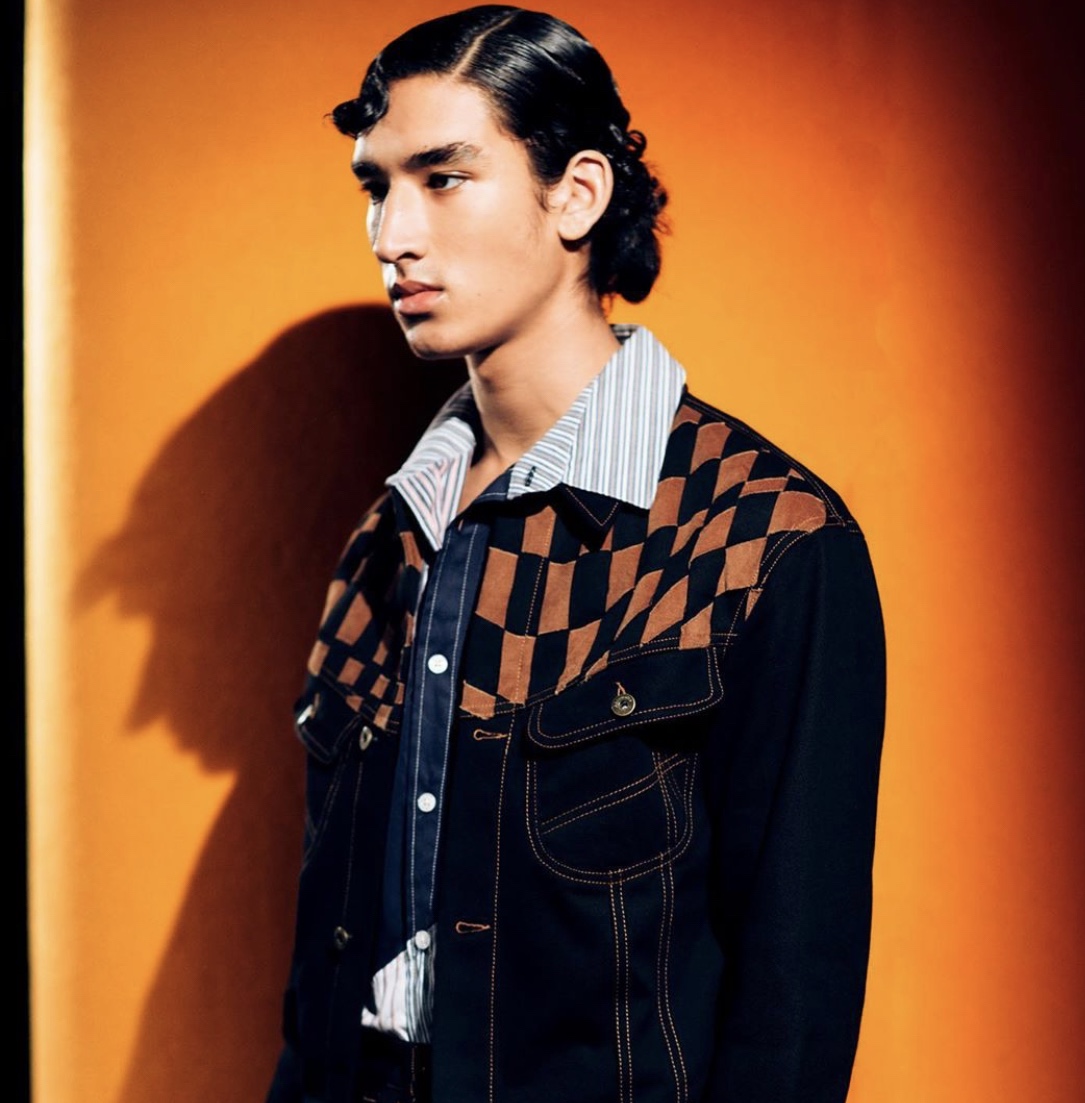 Priya picked complimentary textures and colours to create a collection that is both eye catching and environmentally conscious. It's the no wonder that the collection is named 'Frequency' because a higher frequency must be what the young designer continues to operate on to create one of the most memorable presentations.