Its no secret that corsets have become increasingly popular, however its now acceptable to wear a corset as part of casual wear. Corsets have entered into street wear as a way of feminizing an outfit and bringing it together. While fast fashion offers corsets in abundance, US brand Almost On Time reworks casual wear into corsets for the ultimate sports chic look.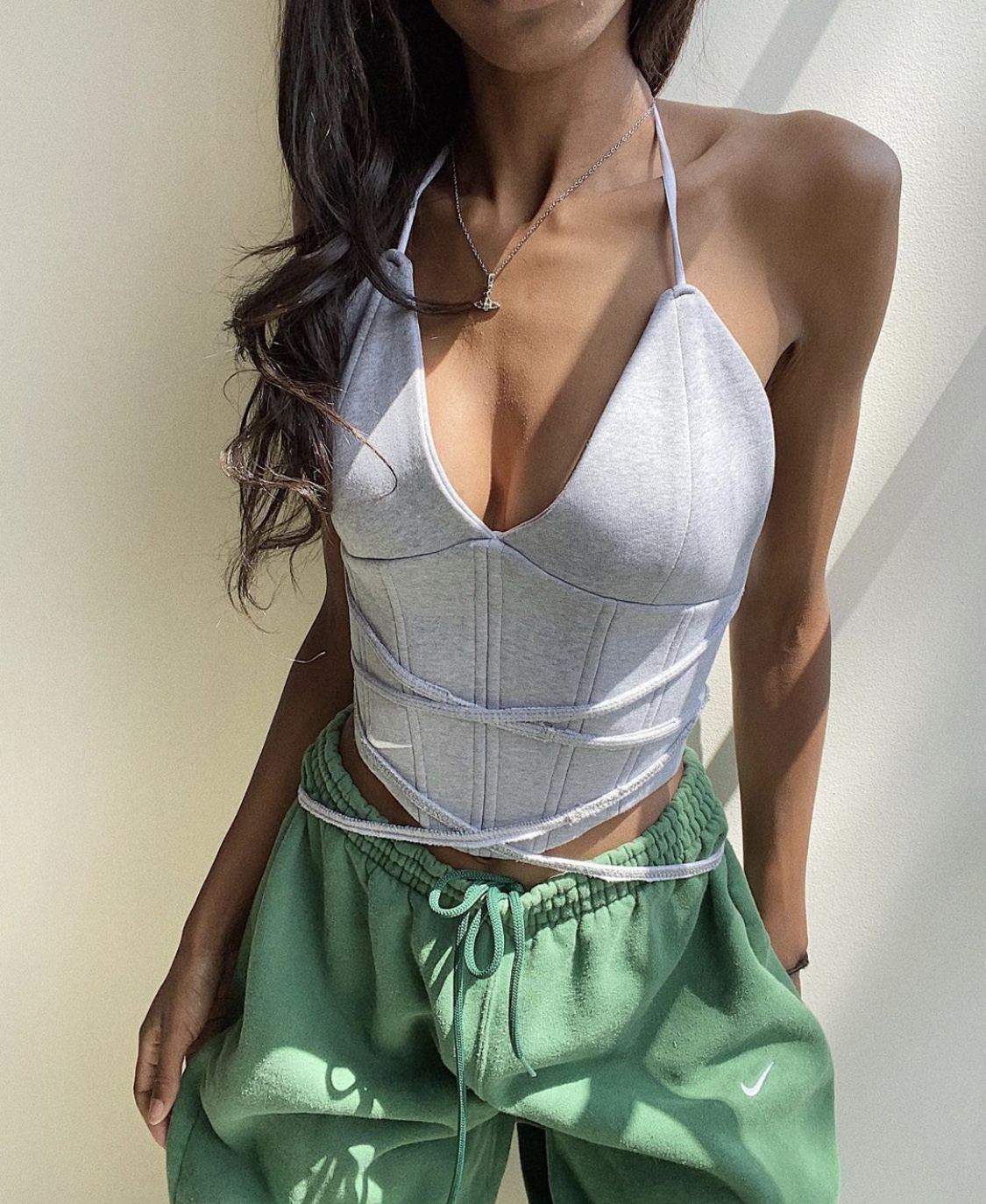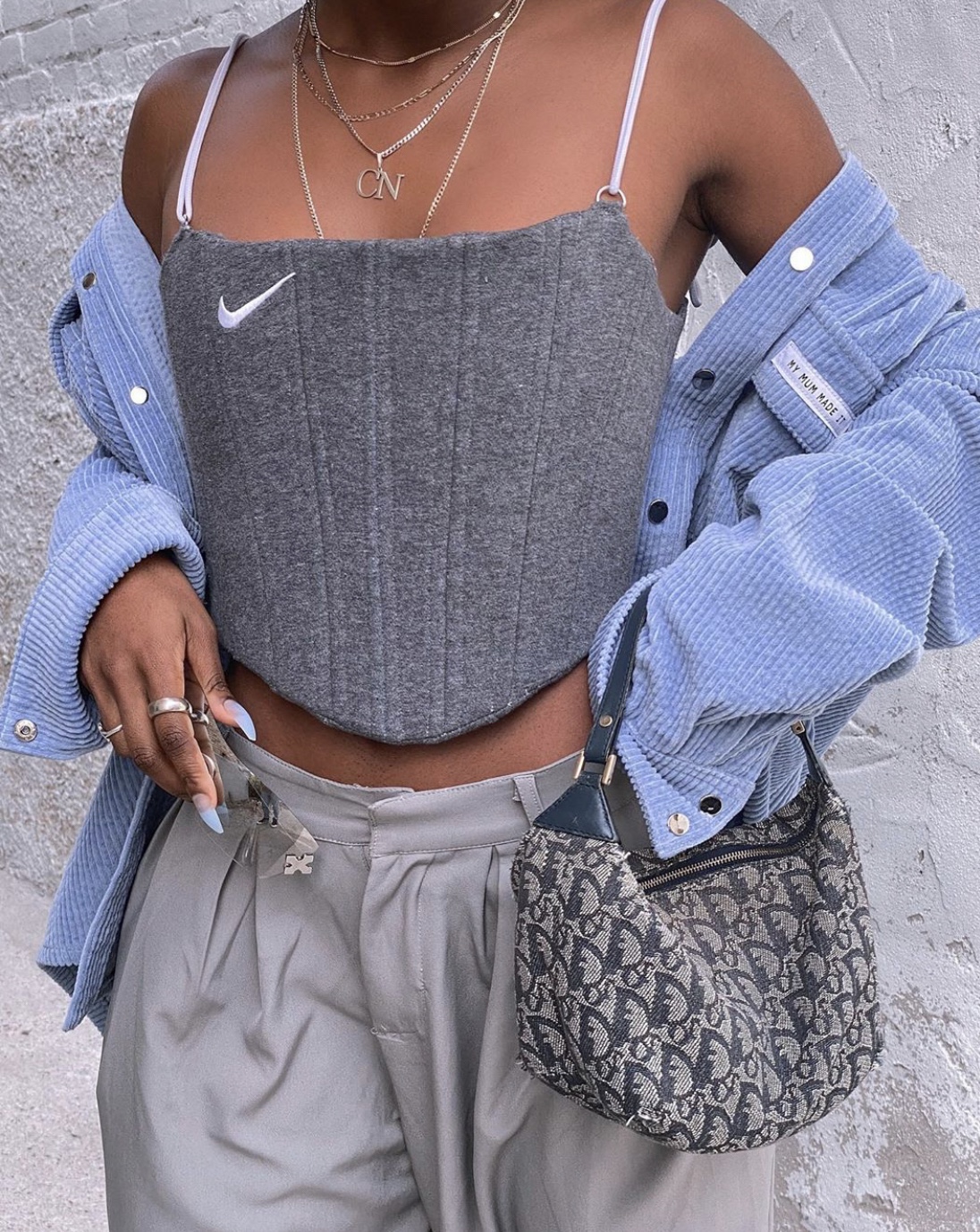 For those who are seldom in 'girly' clothing, Almost on Time offers a happy medium and a way to spice up even the most minimalist fit. Almost on Time's sustainable collection of corsets come in a range of styles to suit your preference from strapless corsets to sweatshirt sleeved corsets.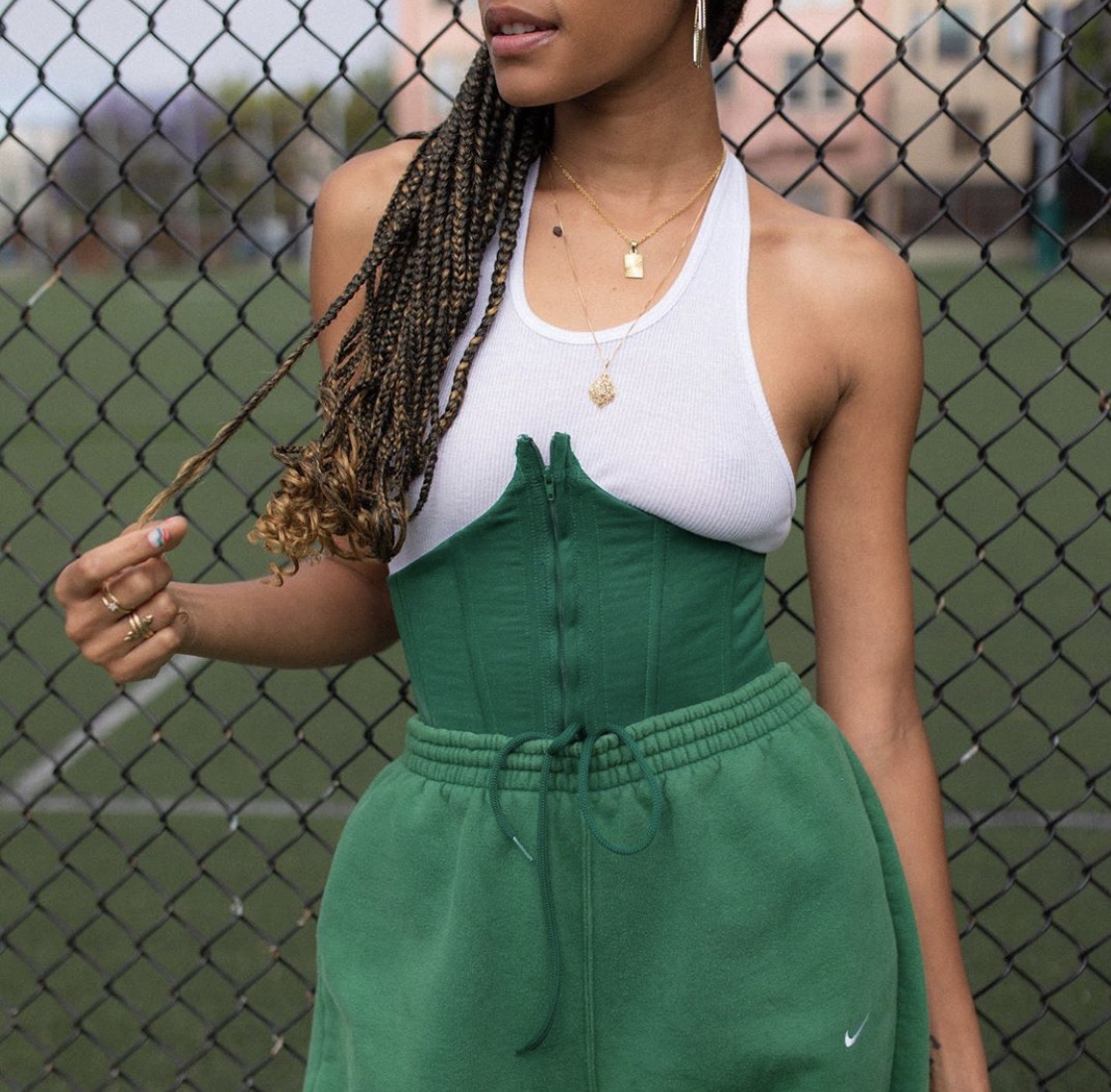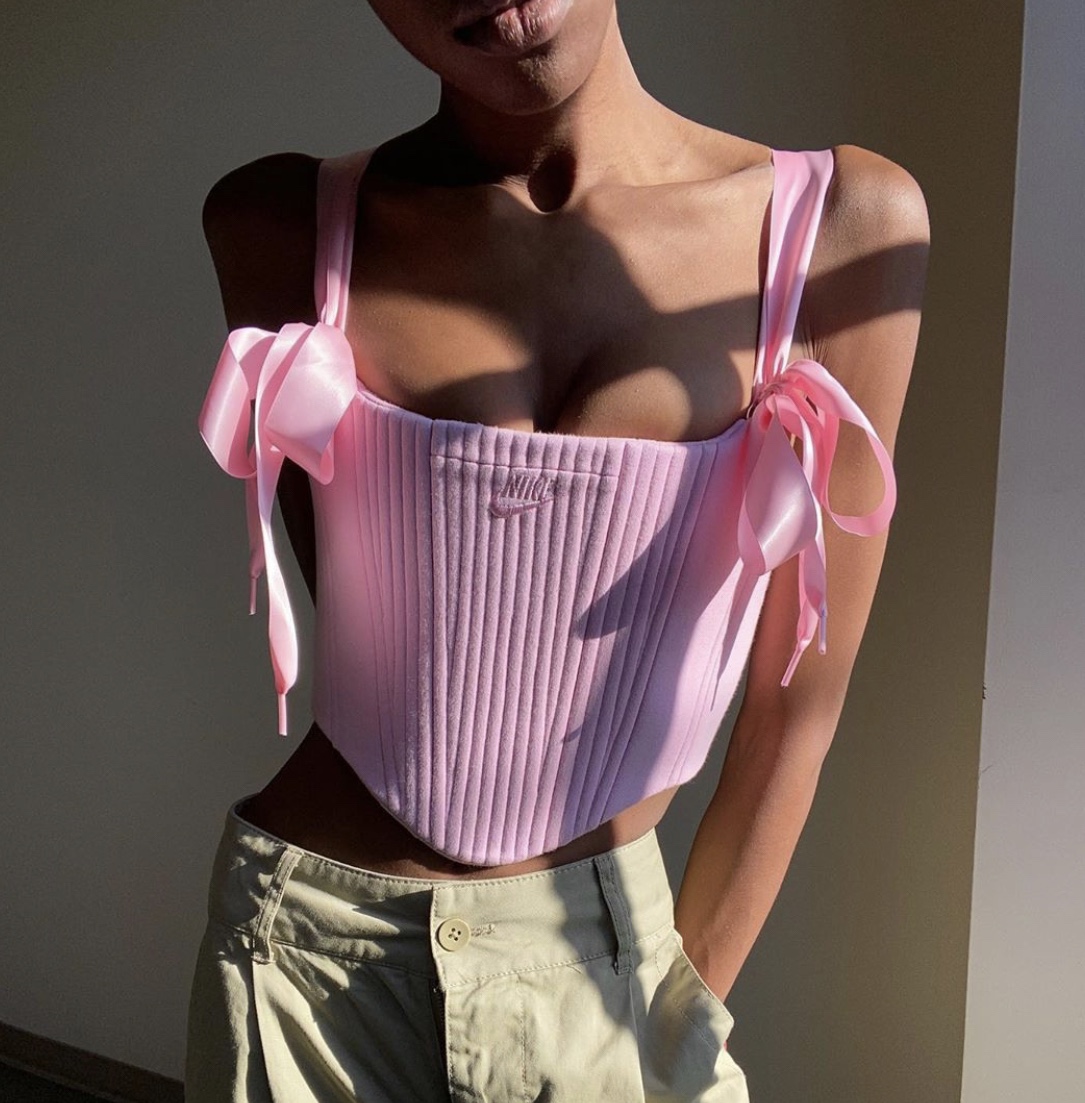 With the corsets being made from old Nike sweatshirts, its very easy to work this into street style attire. The brand recently upcycled a Budweiser towel into a corset which was then sold and the proceeds given to charity. Almost on Time's contribution to sustainability within fashion makes it exactly the type of brand we should endorse. With consumers taking an active interest in the source of their clothing, almost on time is right on time in providing both ethical and stylish attire.