Its no secret that I love the runway- there's something about fashion shows, perhaps the buzz, the observation of guests and ofcourse the eager awaiting of what a brand has in store. This feeling is even more heightened when it's a brand whose show you've never attended. Here the expectation is somewhat muted, conscious to not take in too much about a brand, I wanted to form my own judgement based on all that I see on the runway. Such was the case for the aptly dubbed 'Caribbean Couture' brand Botter and their AW22 show titled 'Dear Earth'. As introductions to brands go, this was by far the best.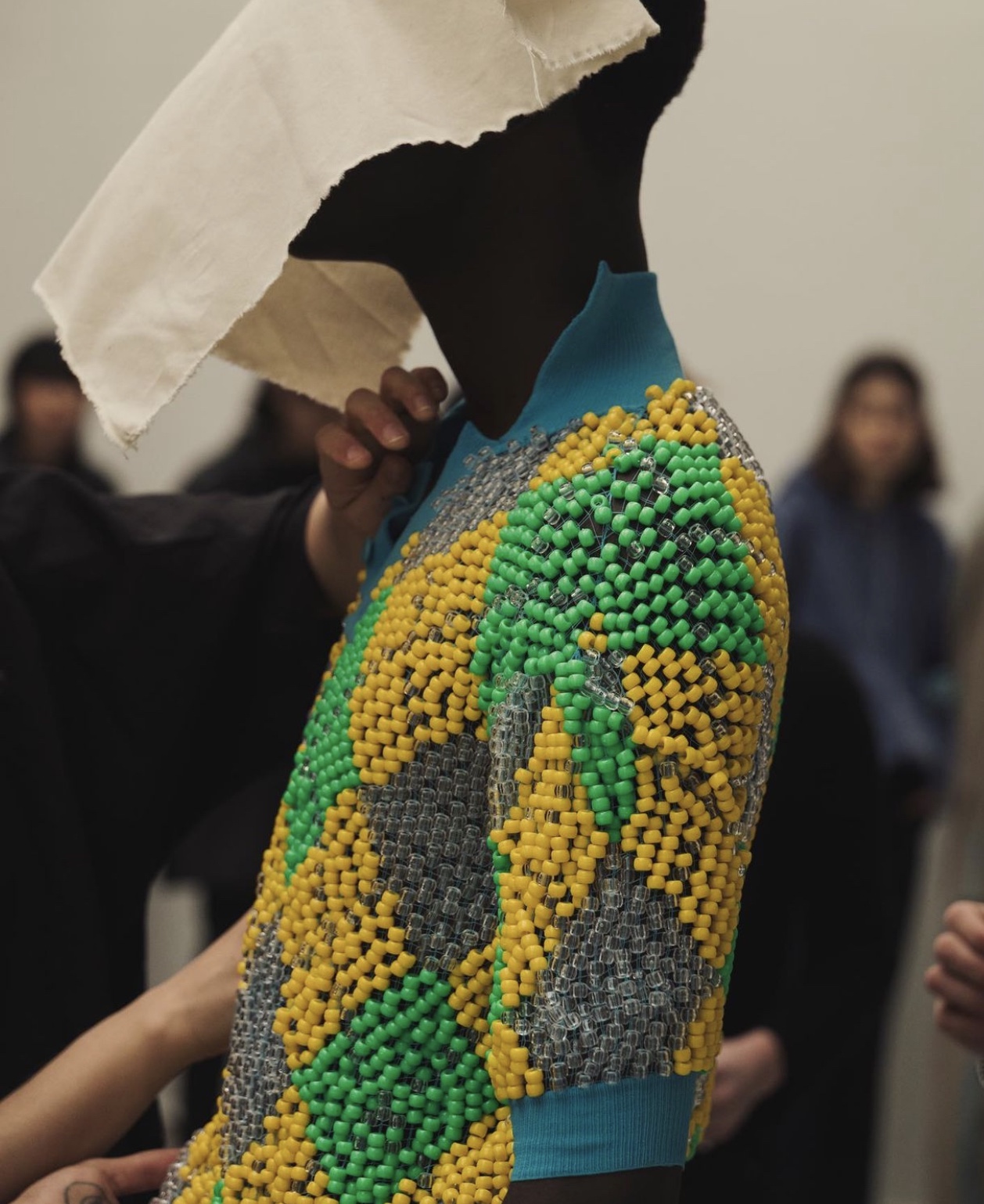 Designed by duo Lisi Herrebrugh & Rushemy Botter, this show kicked off with a bang and that's before I even took in the clothes! Starting with the beaded headwear; an extravagant nod to the beads often seen at the bottom of cornrows, to the afro-comb pouch which stuck out as a must have minimalist accessory (especially in these weather conditions). By the time we dive into clothes my thirst for more from Botter had already been cultivated.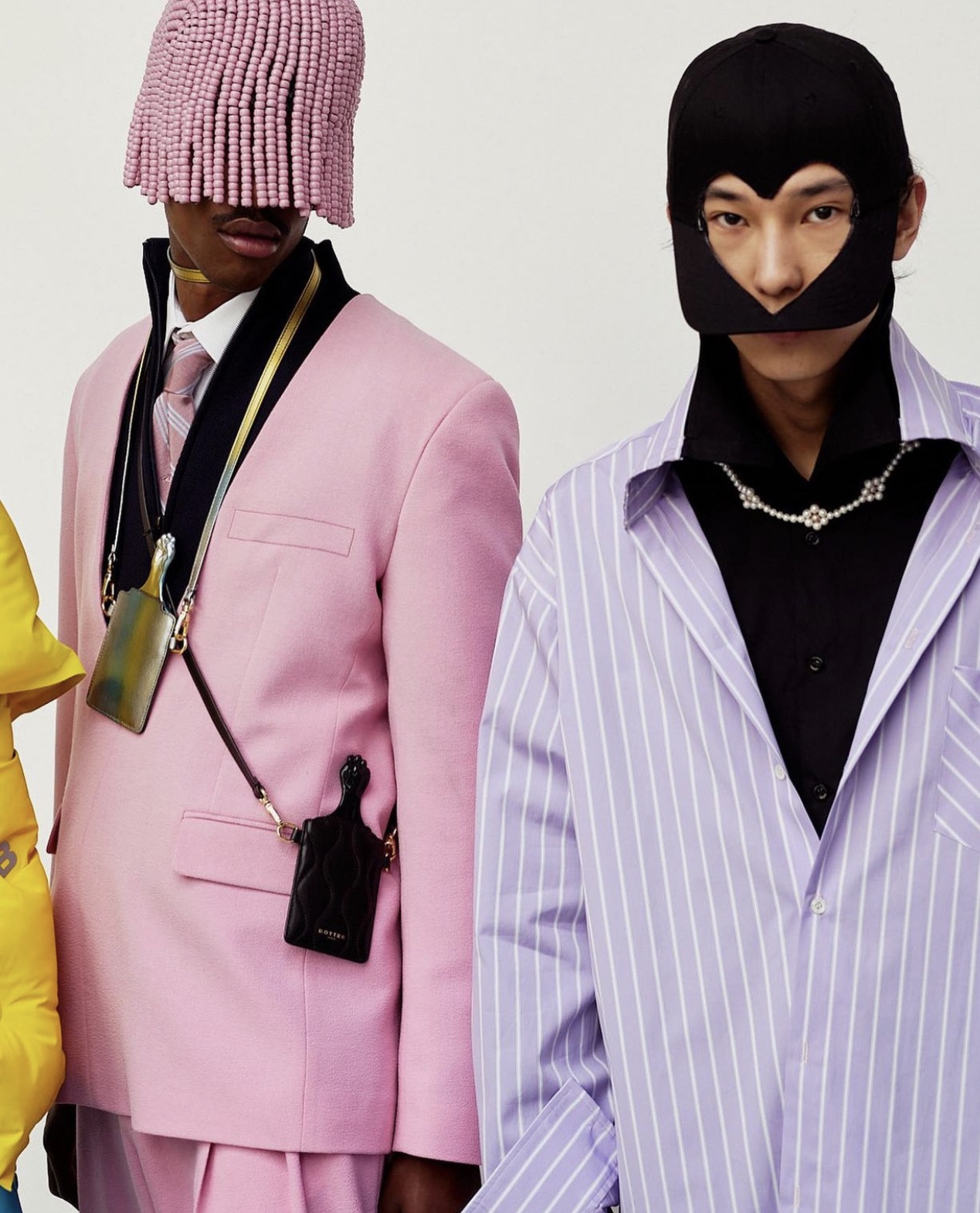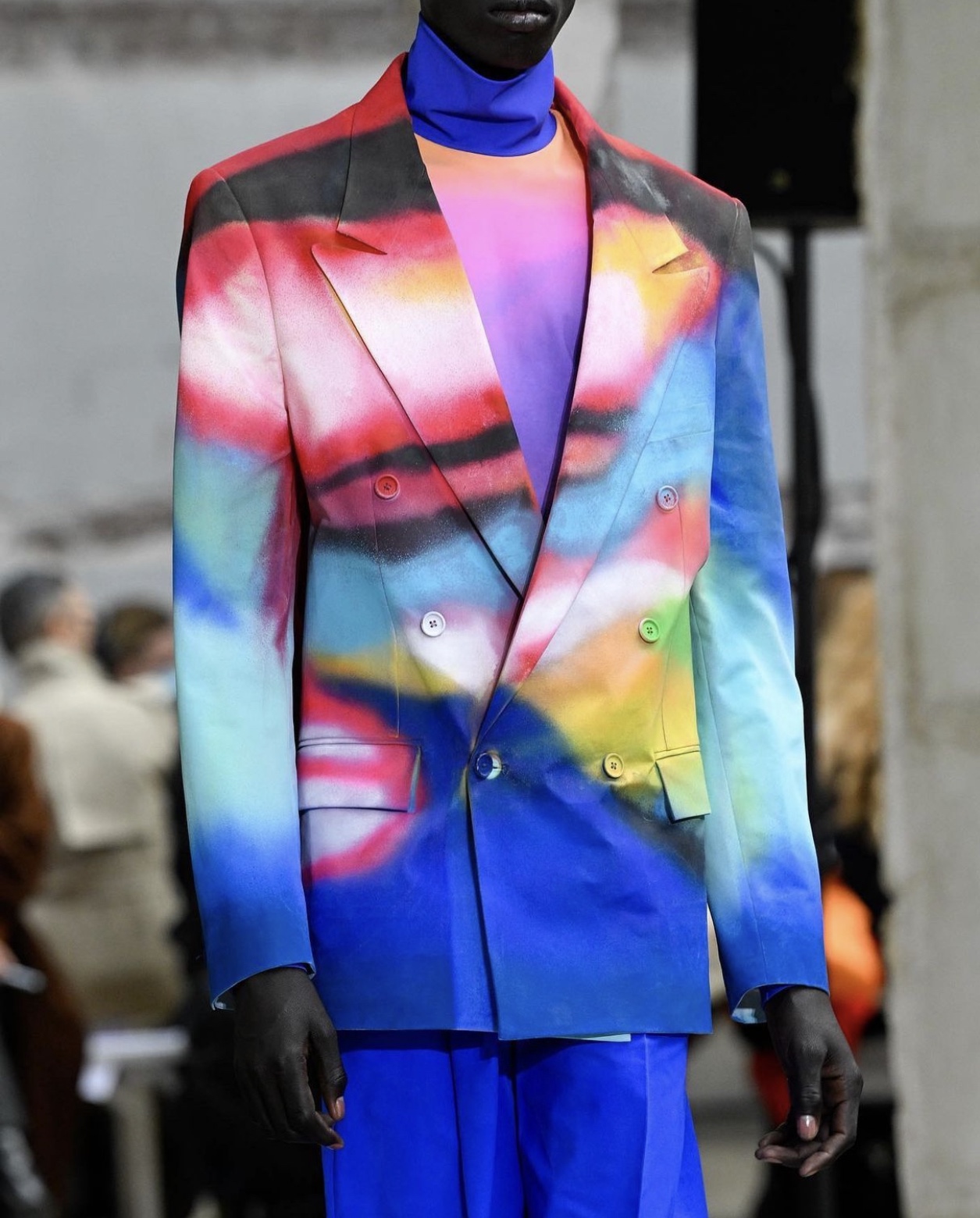 Besides its ode to carribbean heritage, Botter's inventive tailoring is a marvel. Whether its the cut out pink suits, or the double-lapelled tan suit, the brand elevates tailoring with its masterful designs. The brand is able to create new structures out of what can often be seen as strictly corporate attire. Its draped suits and split hem trousers are refined and also offer a touch of feminine chic.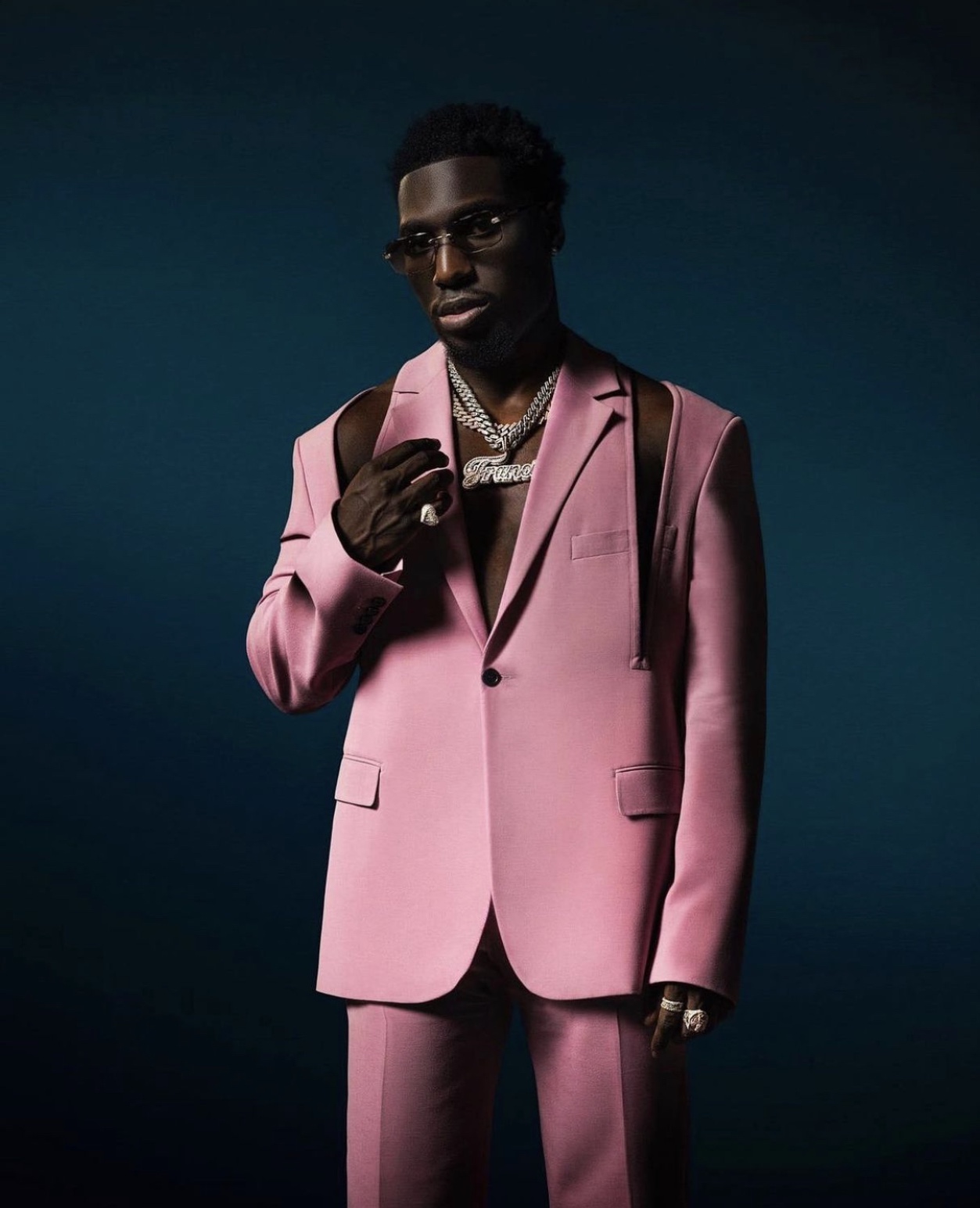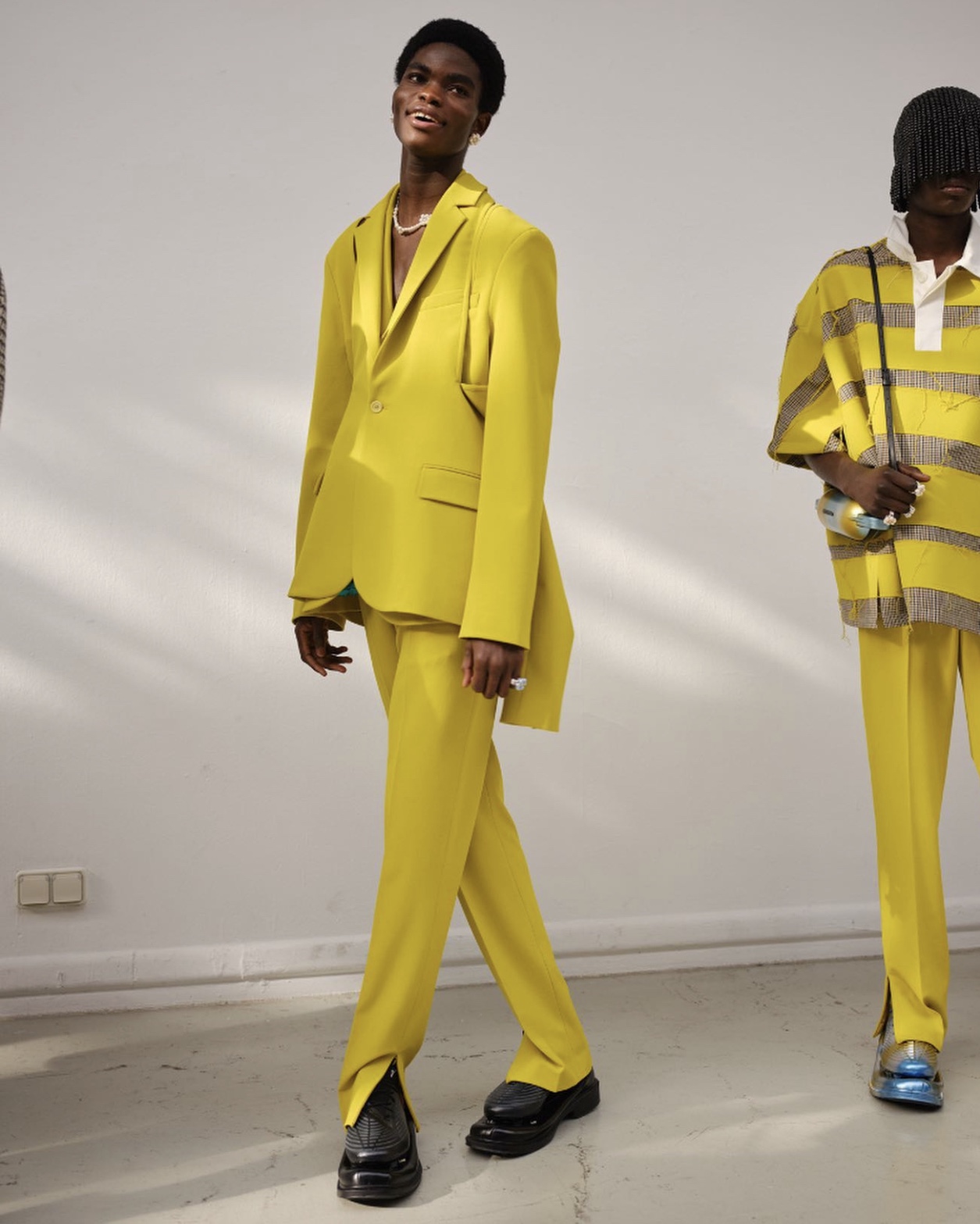 When adhering to the guidelines of tailoring there is a danger in simply refining the status quo and any attempt to deviate from it can appear contrived, but Botter has found a way to inject fun into tailoring yet create equally wearable, structured, and bold designs. The play on overlapping materials, cut-outs, patterns, and even reversing the norm are all ways in which the brand livens up its designs to give us pieces that would cause anyone to do a double-take. Following such a riveting show, rich in culture and exemplary in design, its fair to say that I'm big on Botter!