Customised items will always be a better choice in my opinion, because it's an opportunity for fashion and art to collide. One person that understands this is Juliet Johnstone. The artist and accidental designer, is the next to create a range of custom pieces that are capable of illuminating even the darkest winter.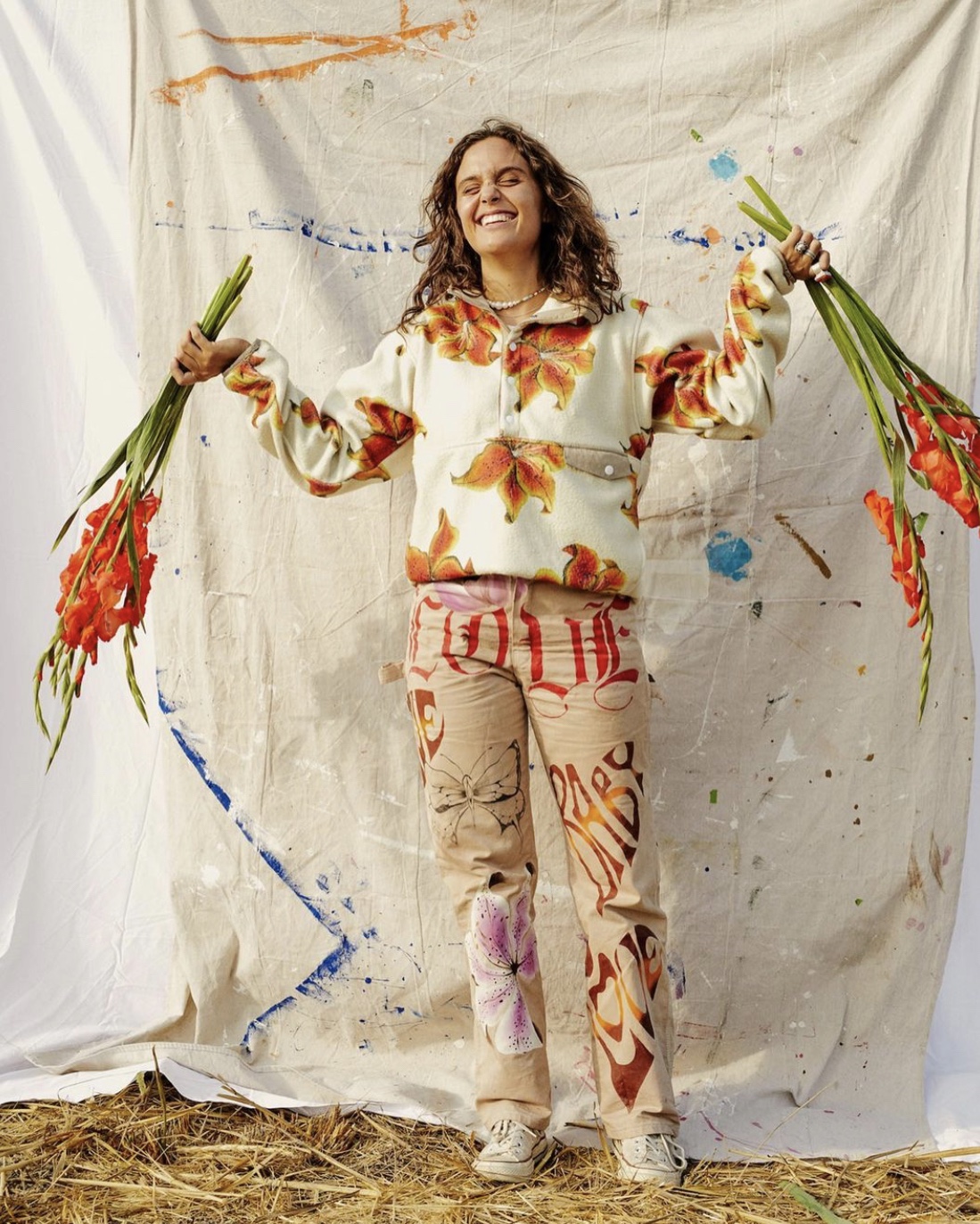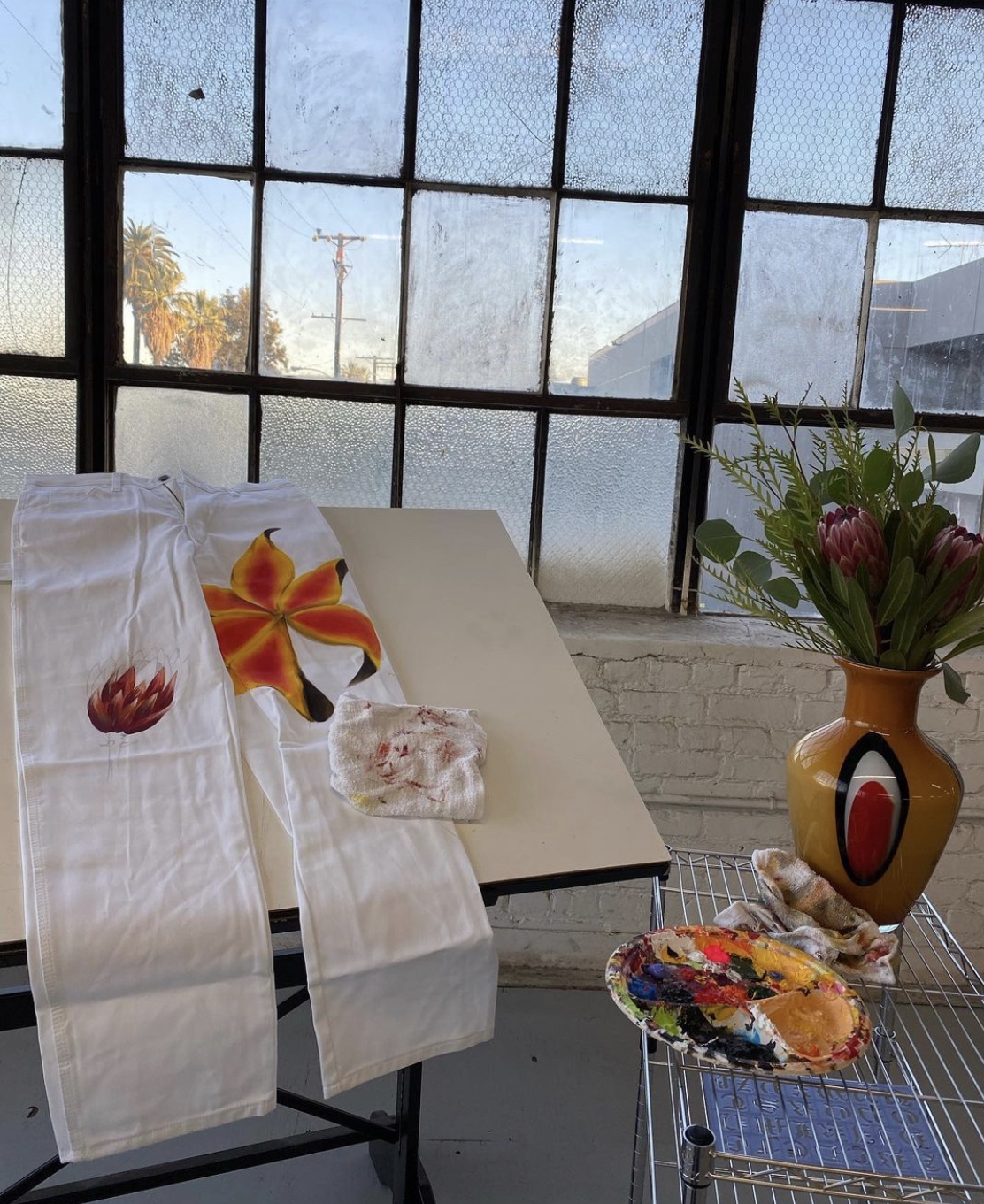 Johnstone's pieces are sustainably made using vintage garments. She then sets about hand painting each piece with flowers, insects, and words relating to emotions. Something about the font in which she paints is reminiscent of 70s retro fonts especially when coupled with the colour gradients she uses.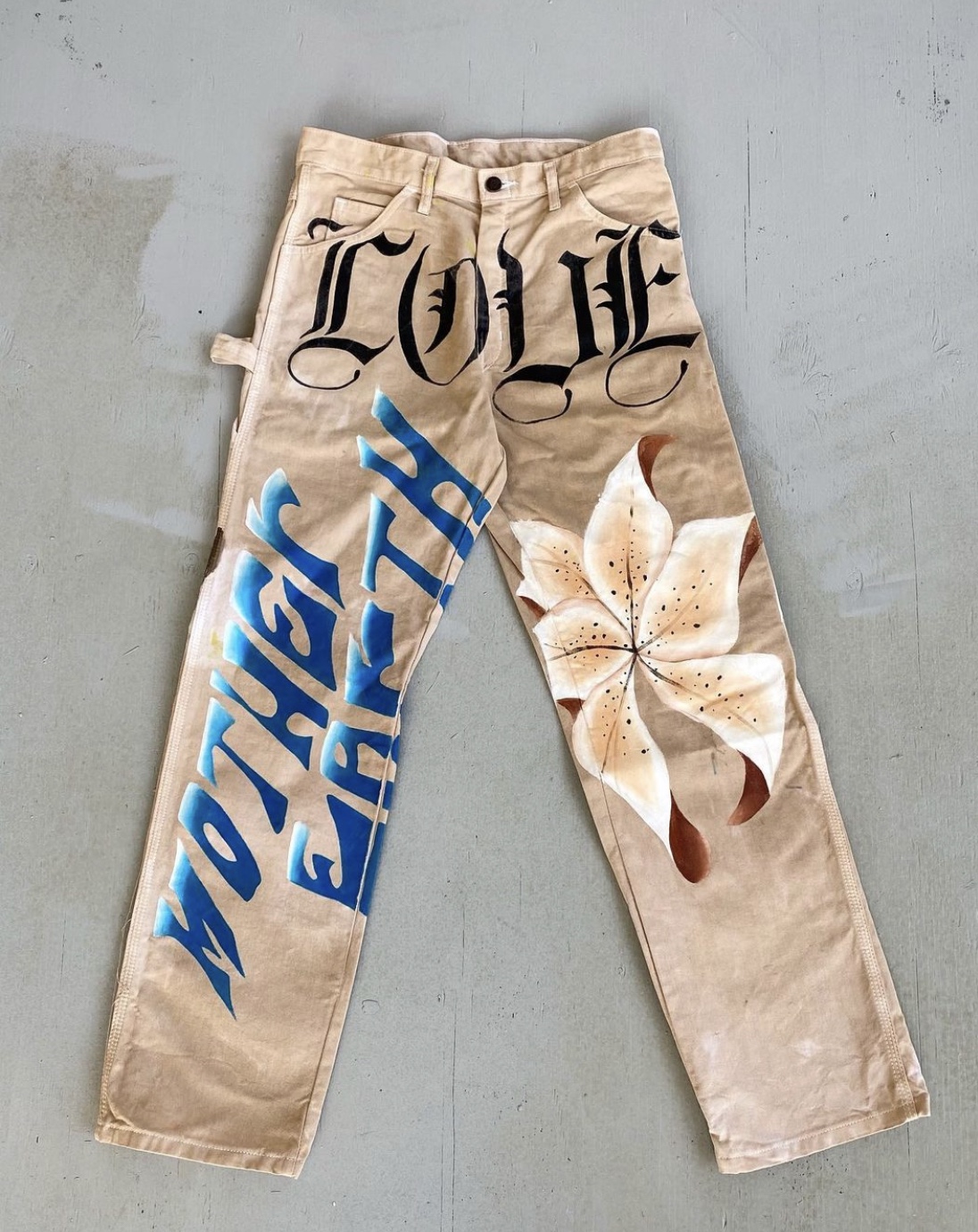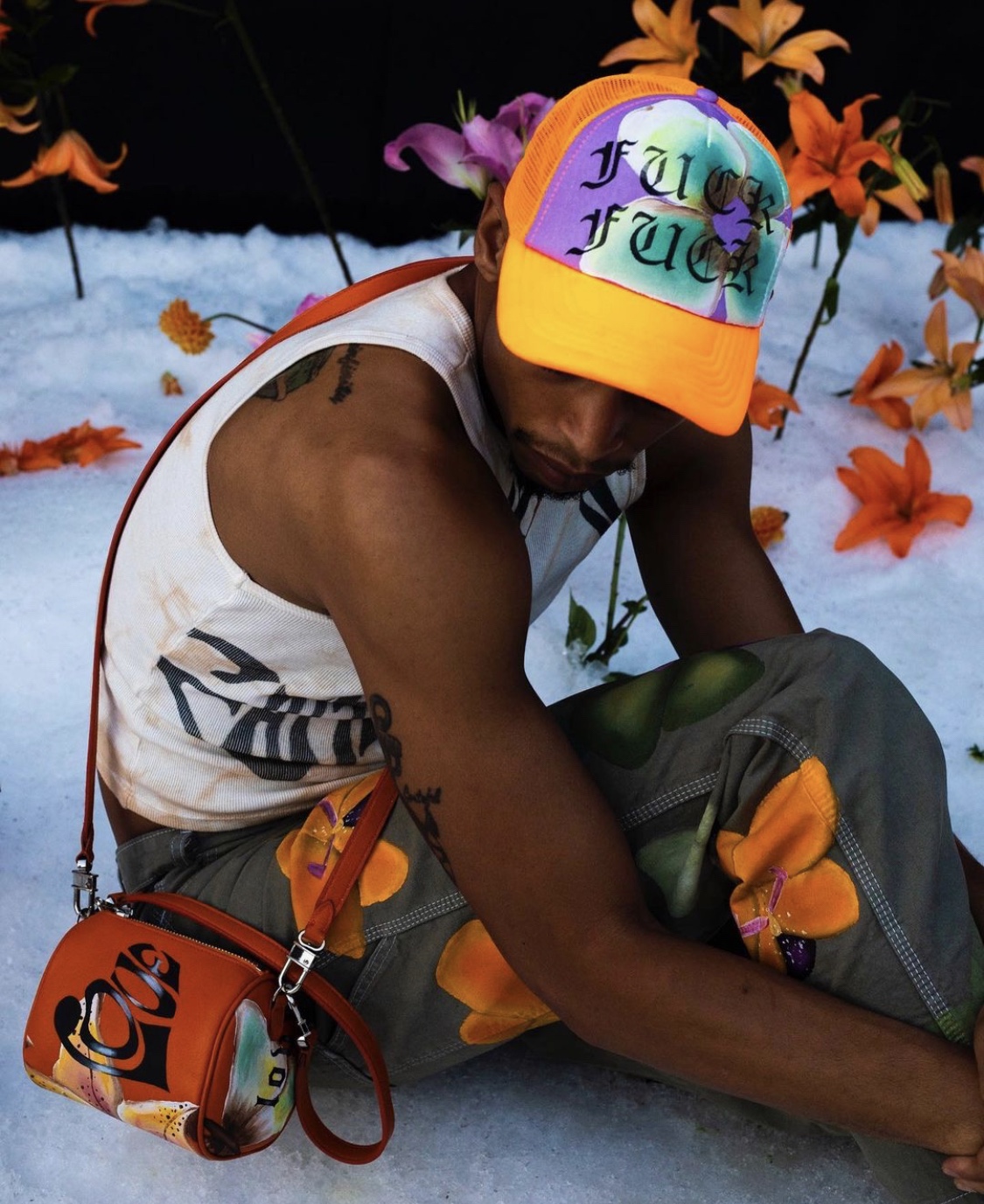 Johnstone's hippie vibes brightens up the once dull garments and is perfect for the upcoming season. Whilst the world might be on standstill, Johnstone's pieces inspire us to find beauty in the world around us and they're guaranteed to have you blossoming.