If there's one show that I highly anticipated, it was the C2H4 show. As a first time show in London I had been patiently watching Instagram for any clues on what to expect. Utility wear and scientific design expert Yixi Chen went all out for the show and it was evident.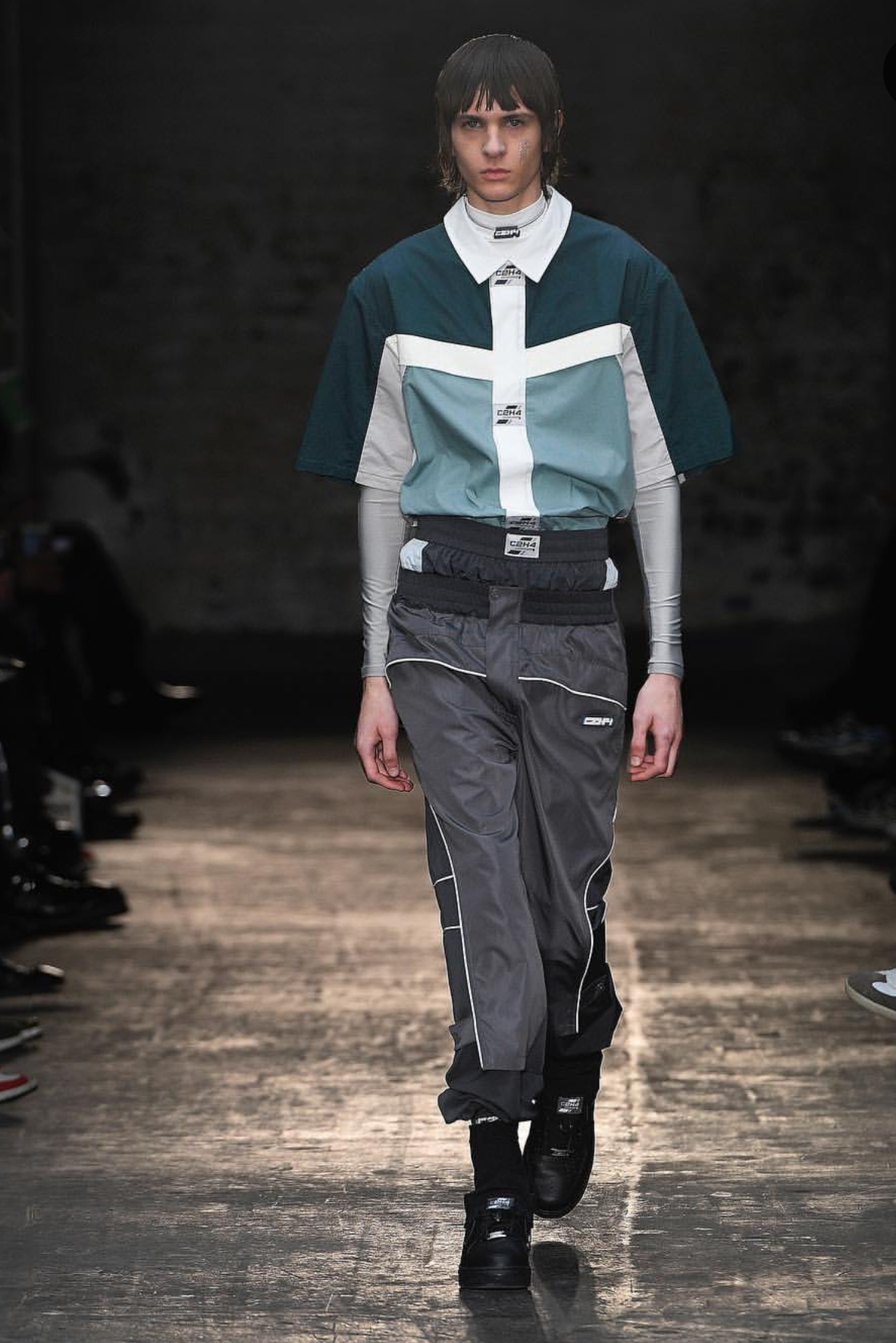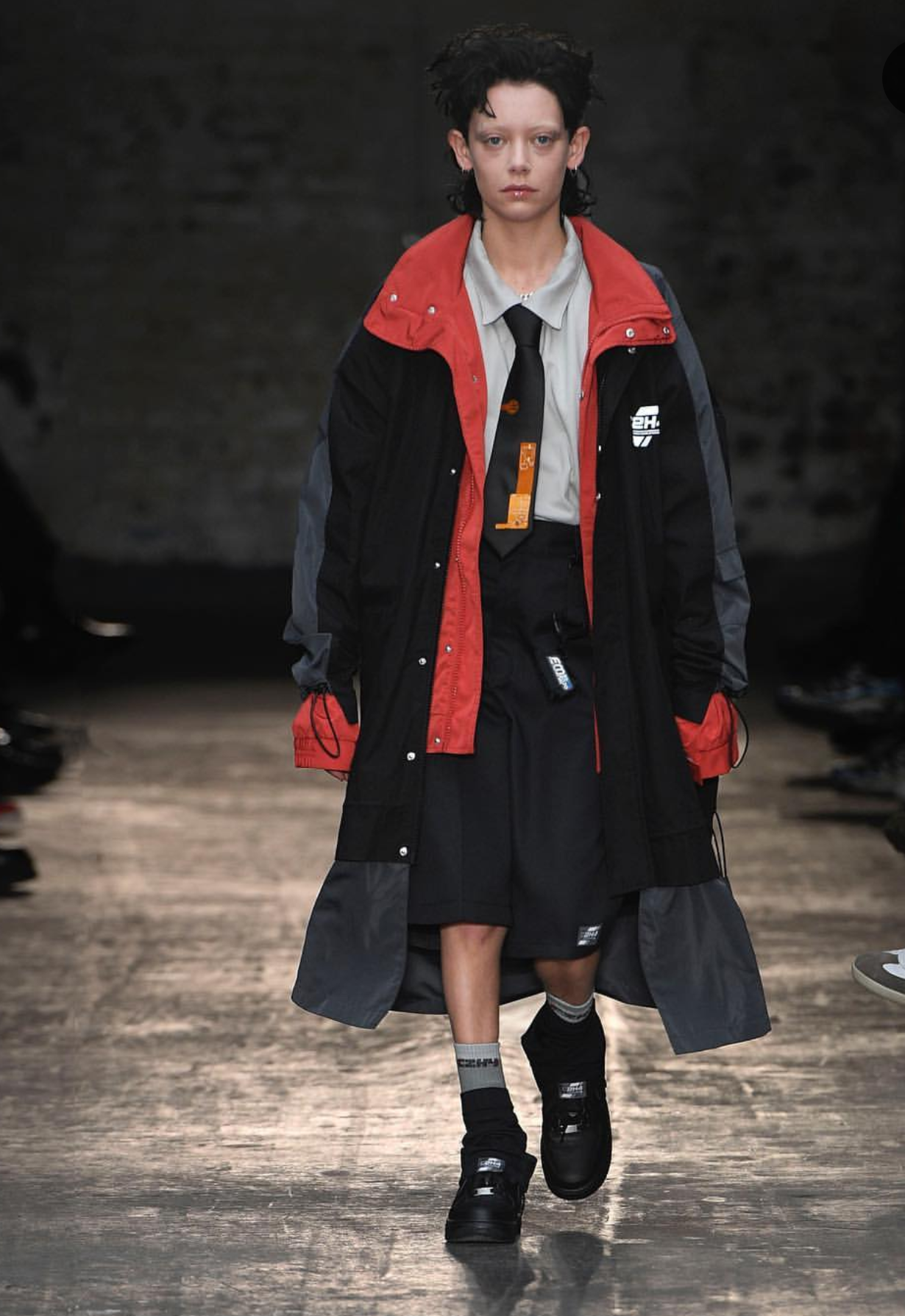 The theme of the show took a futuristic form and was set against a grey palate, from layered windbreakers to tracksuits and shorts which were made in collaboration with Mastermind Japan. Each piece was certainly more stylistic versions of everyday streetwear. Any of these would be a head turning outfit for fashion week street style. Each look had a robotic element to it especially when paired with cycling glasses and the formal wear beneath.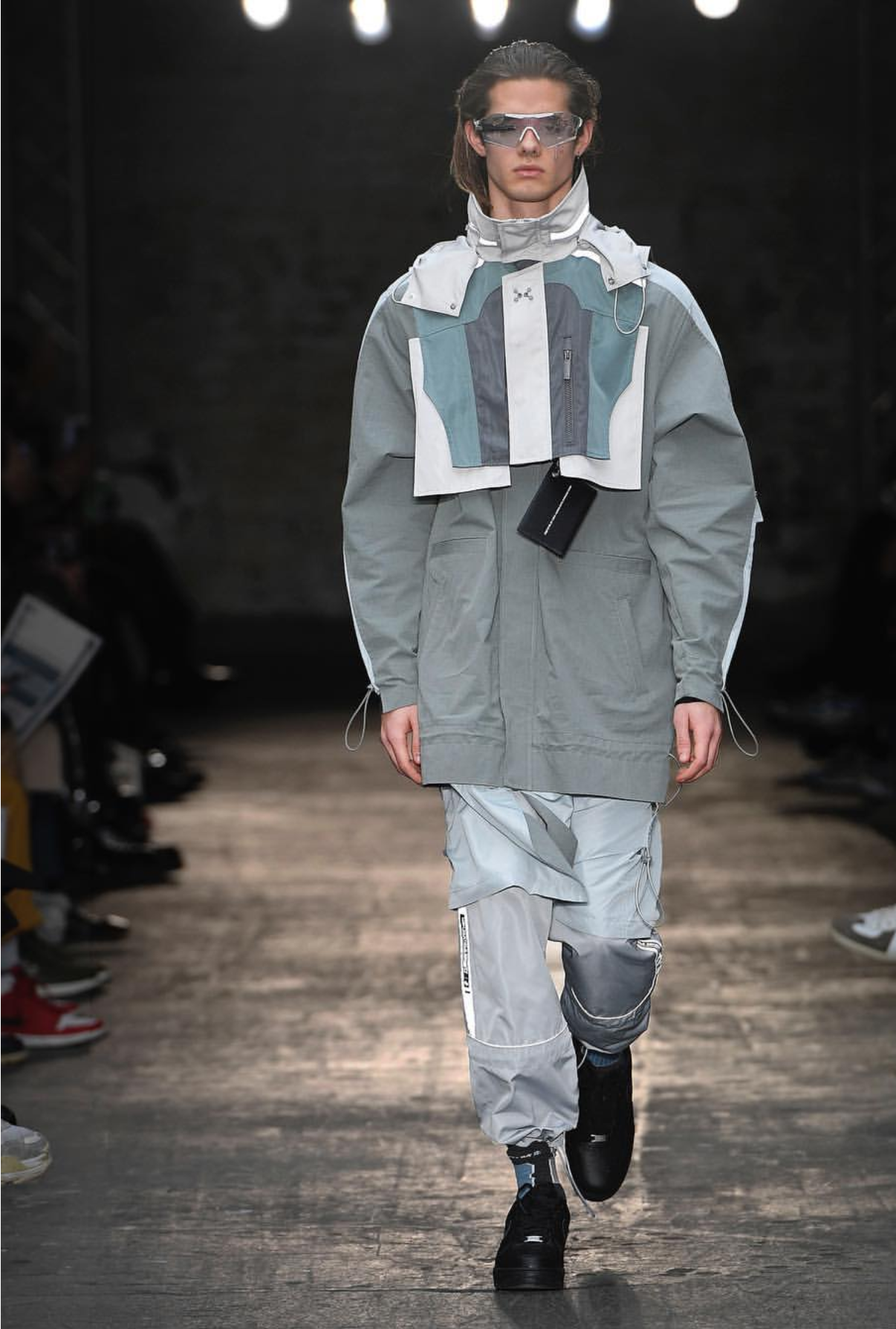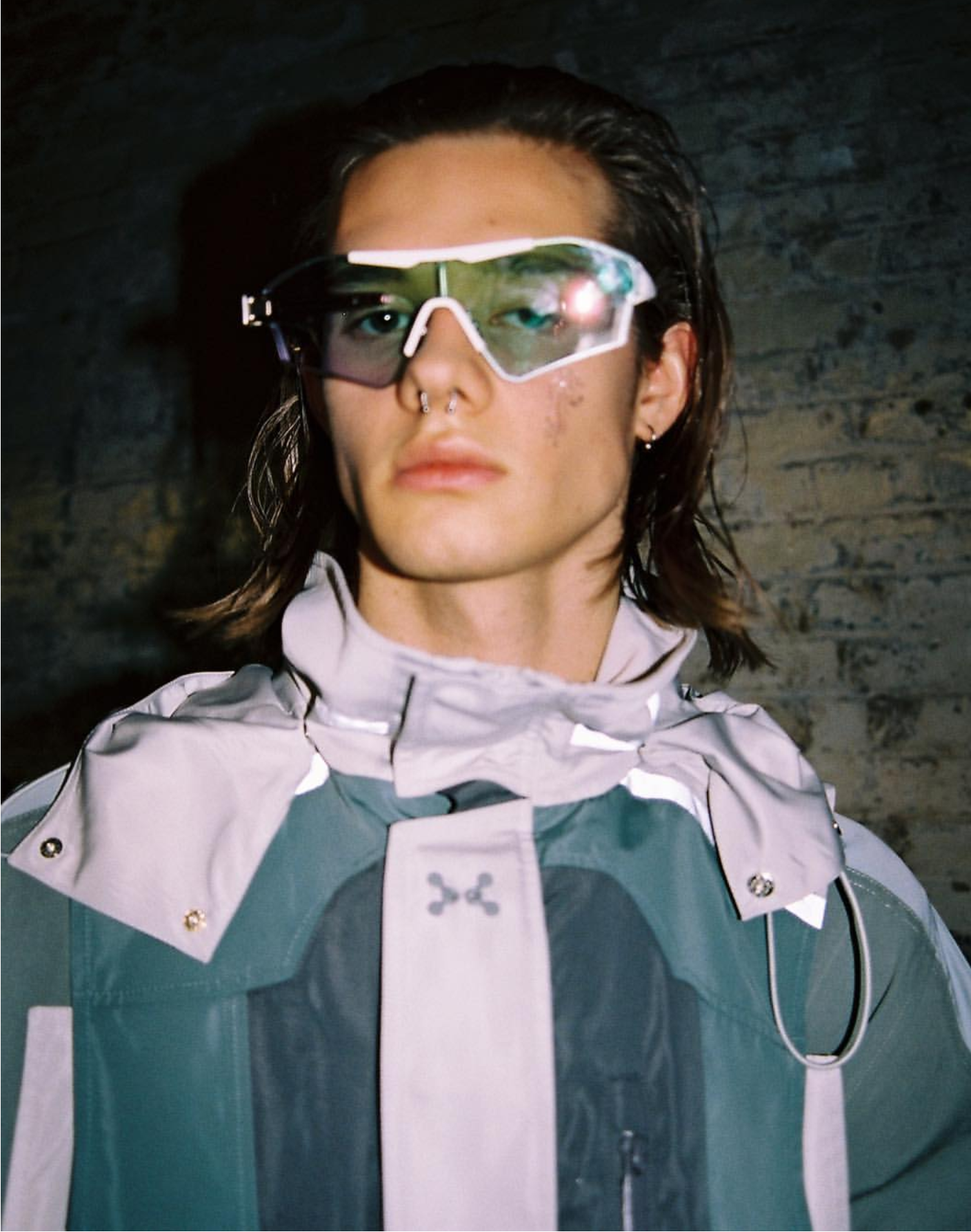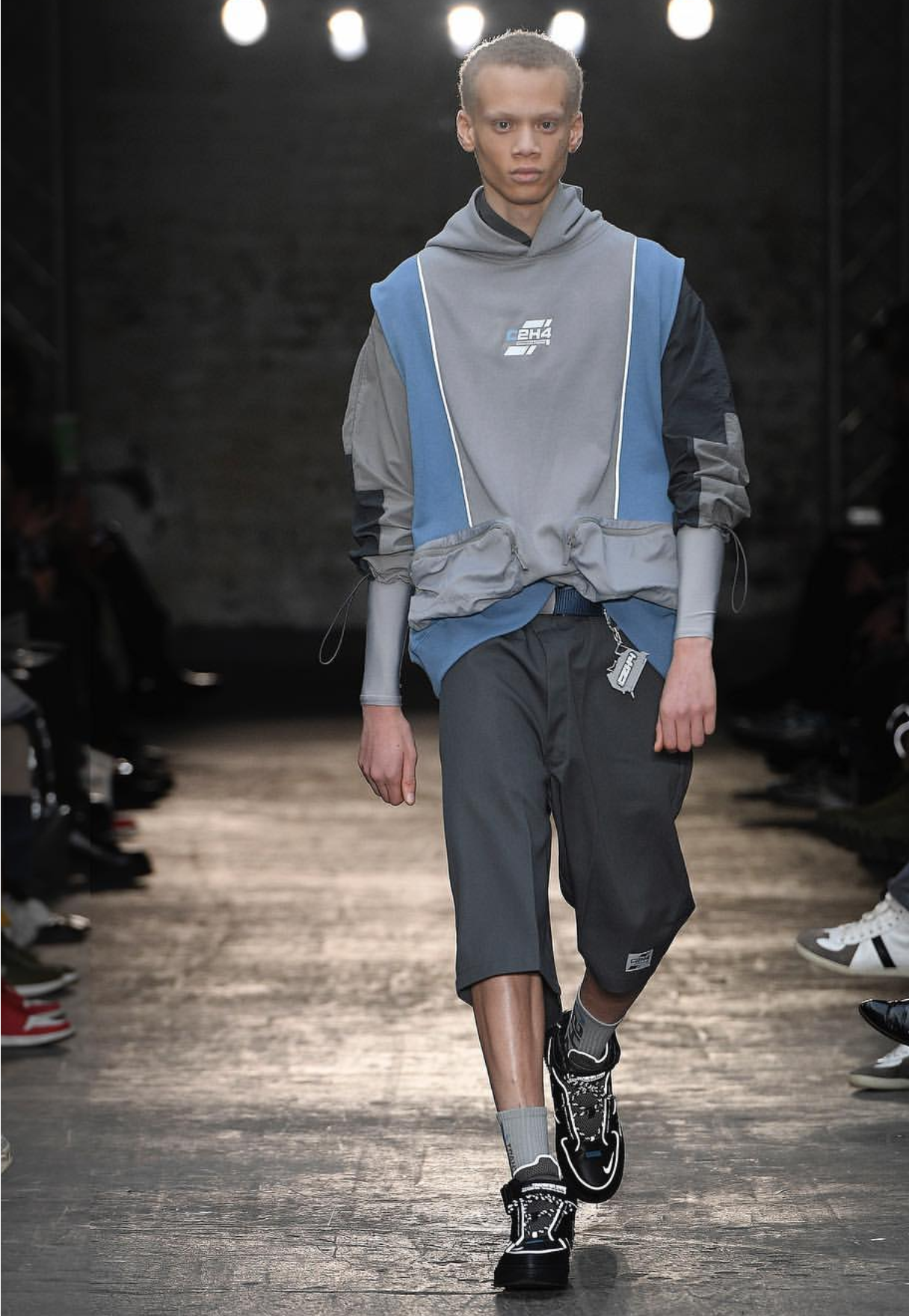 It would be impossible to mention the C2H4 show without talking about the custom black Nike AF-1 each look was paired with. These crashed the internet as soon as they were debuted, with swooshes, the C2H4 logo, and the outline covered in 3M- one of the most popular materials this season. The shoe bears a futuristic look with the absence of lace holes and the references to automation.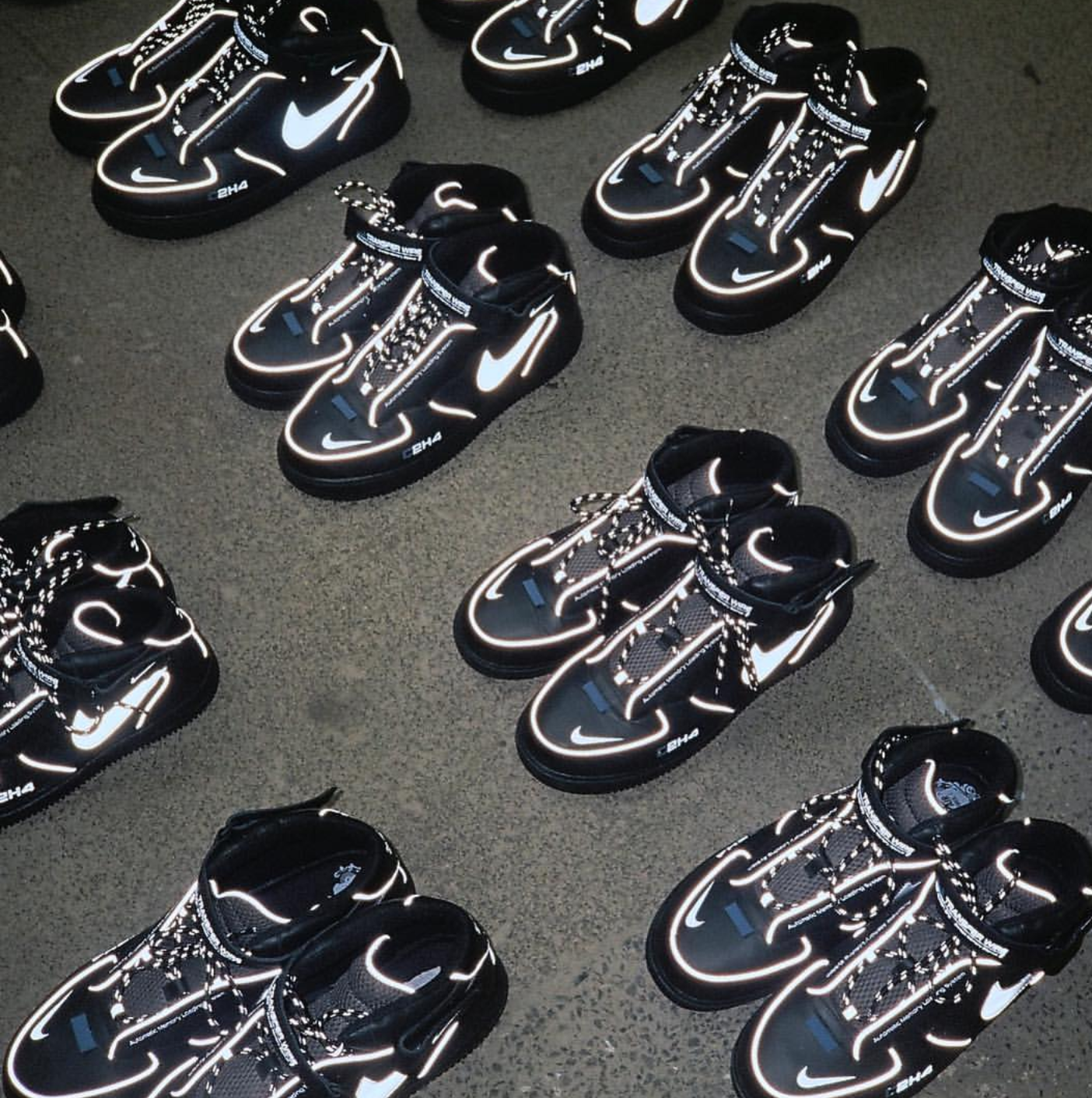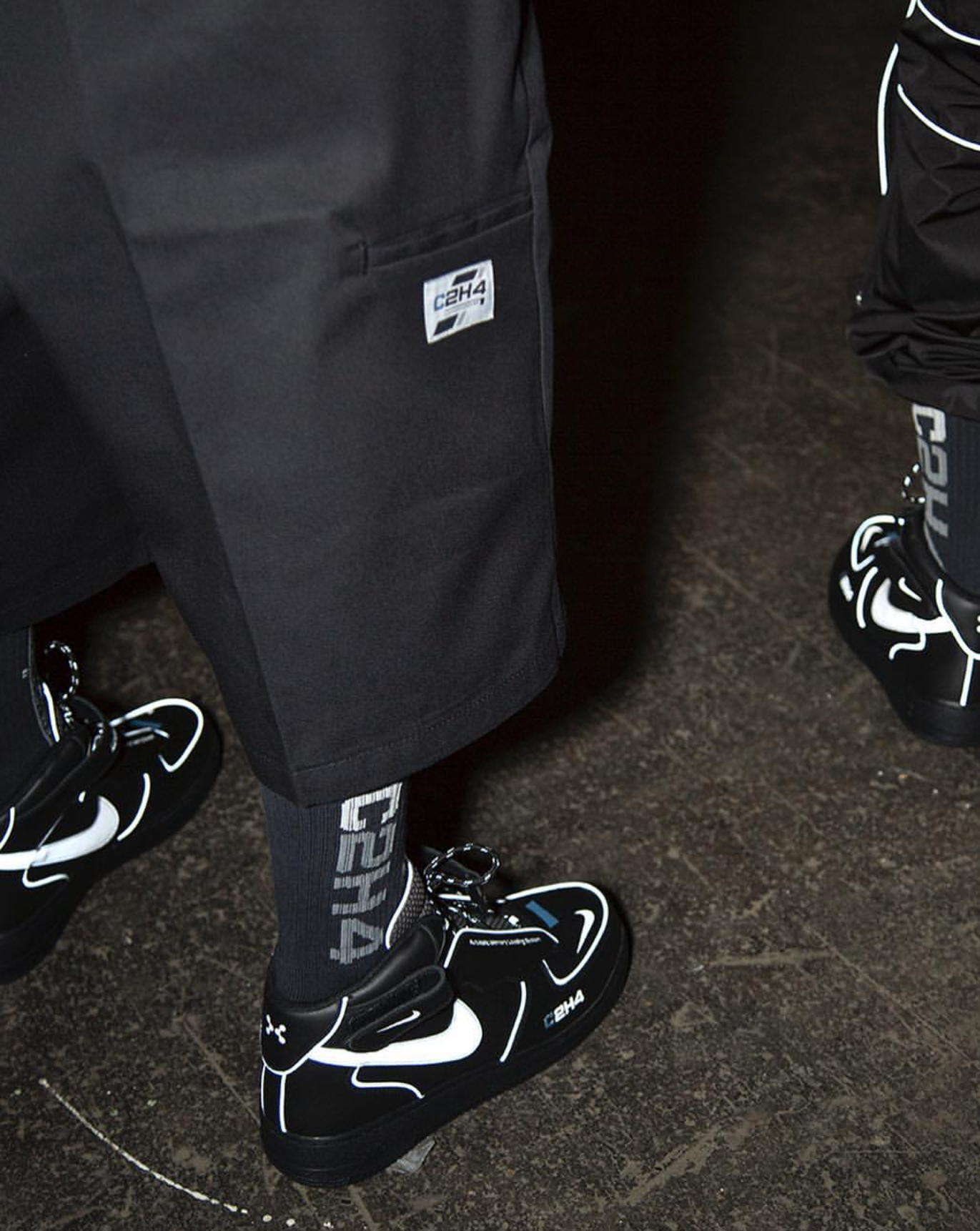 C2H4 pride themselves on being fashion chemists; mixing concepts and materials to create something new. This has proven to be true within this collection, as they've cooked up something new which sneaker heads are already addicted to the prospect of (myself included). I hope the sneakers are able to break out from the lab into production later this year. C2H4 continue to affirm their position as leaders in the science of fashion and this is one lab we can learn from.