With summer in full effect you can only imagine the vivid collections that will ensue brightening up the runway that is our everyday lives. With such brightness comes the opportunity to be playful with designs, and no-one understands this better than Celine Kwan.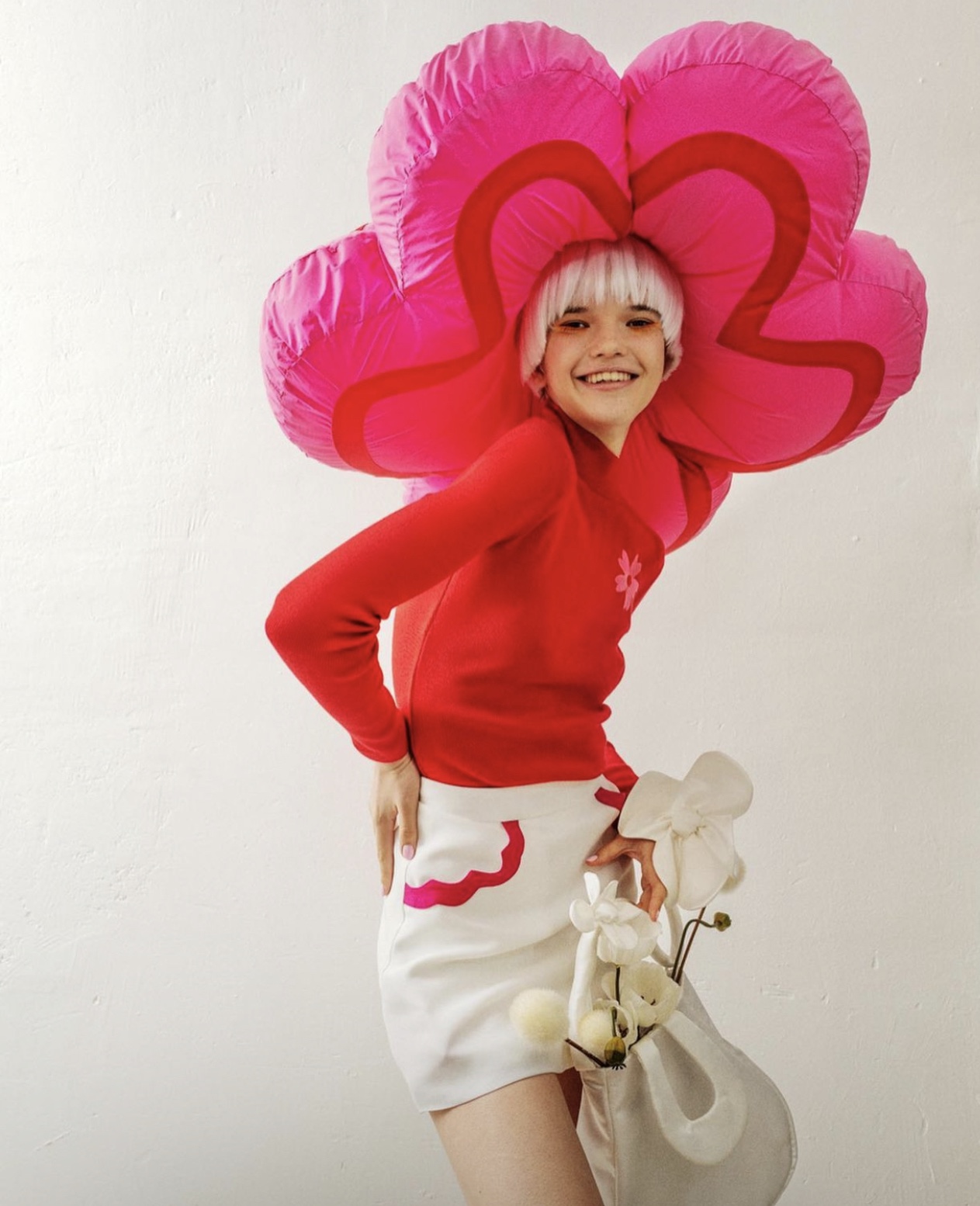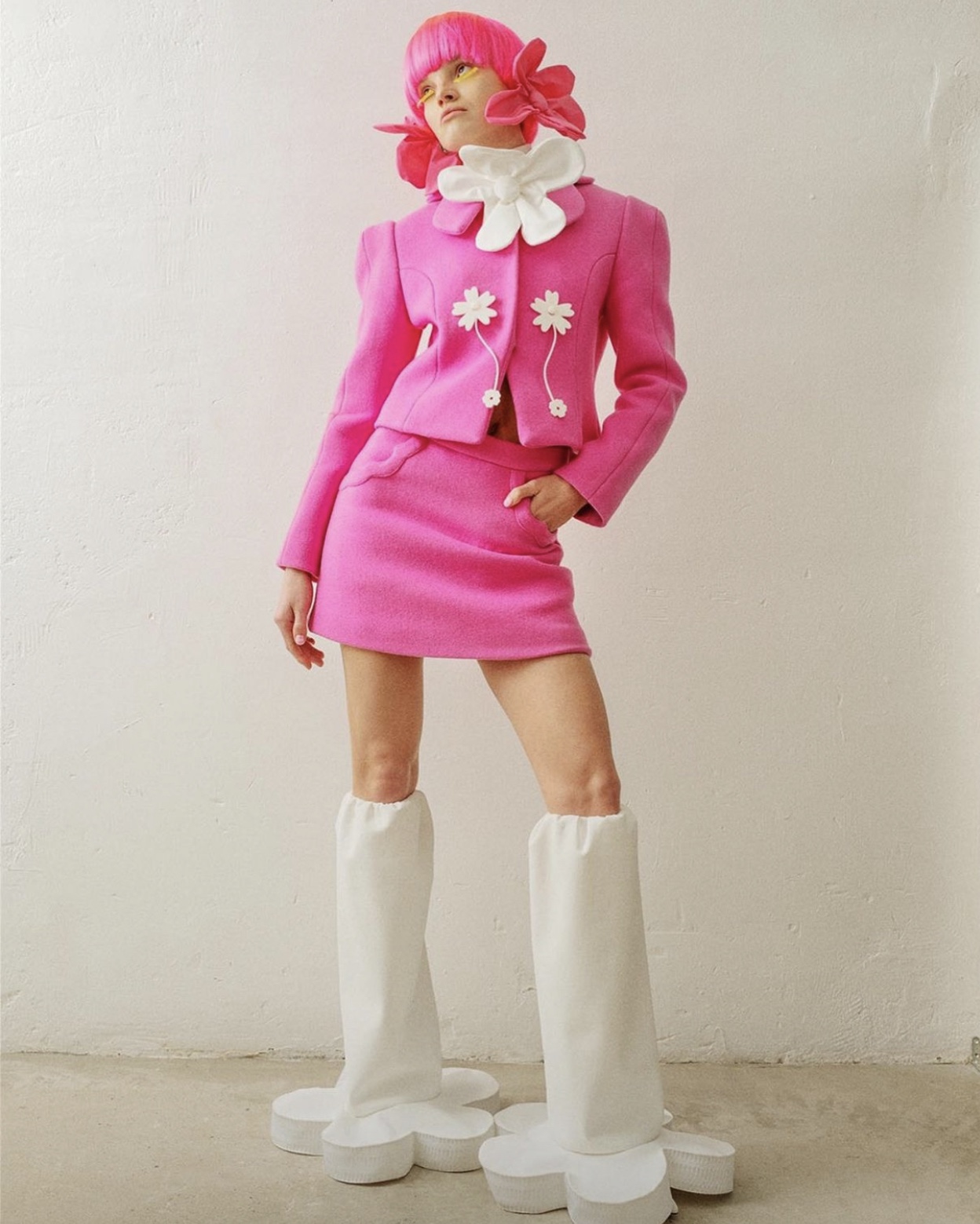 The 60s inspired 'flowerful' designs are a hippie's dream, as her innovative psychedelic pieces take the form of quilted leg warmers, two piece suits complete with 3D printed flowers and exaggerated cushion flower hats. The billowy flower skirt is a sure favourite not only as a statement piece, but to maintain space in a public setting!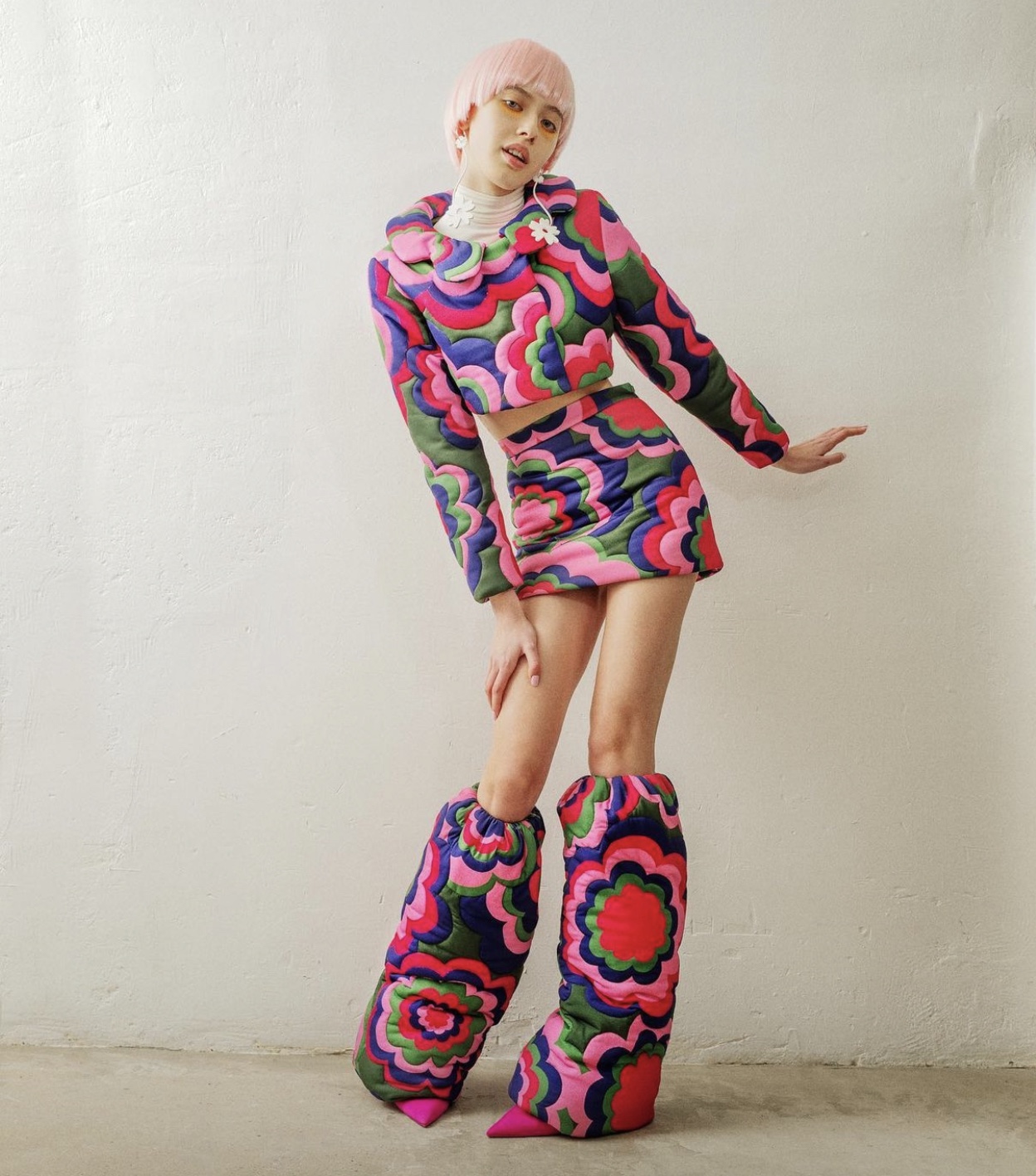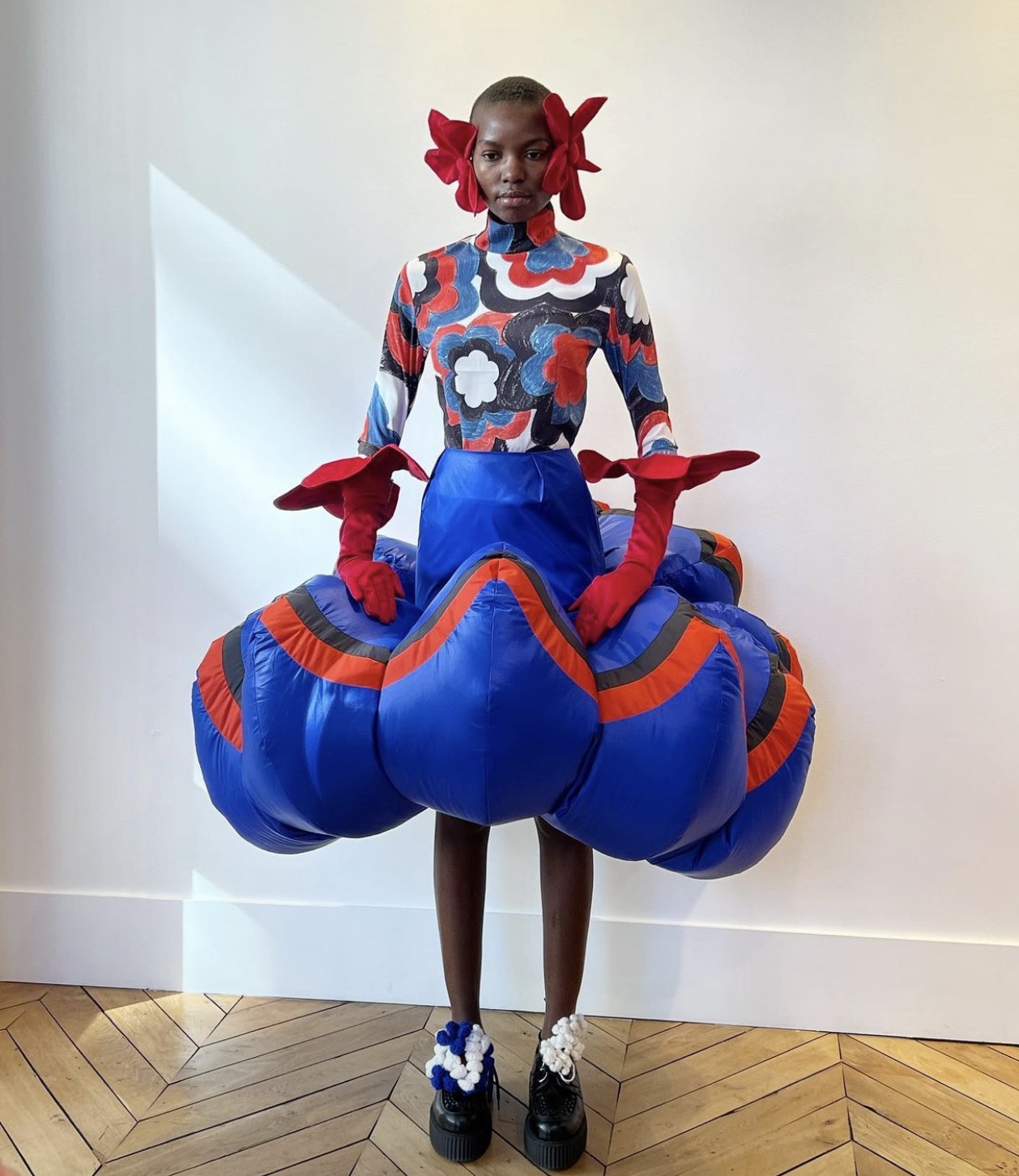 Whether its making dresses, co-ords, or accessories; Kwan has a clear understanding of two things: colour and structure, which makes her pieces perfectly paired and well constructed. Kwan knows exactly where to cinch an item and where to expand it, in ways that flatters the silhouette. While she uses the boldest colours such as lime green and hot pink, the colour blocking adds depth to her designs. Additionally, she makes a strong case for the return of leg warmers as she toys with their form using them to frame the legs.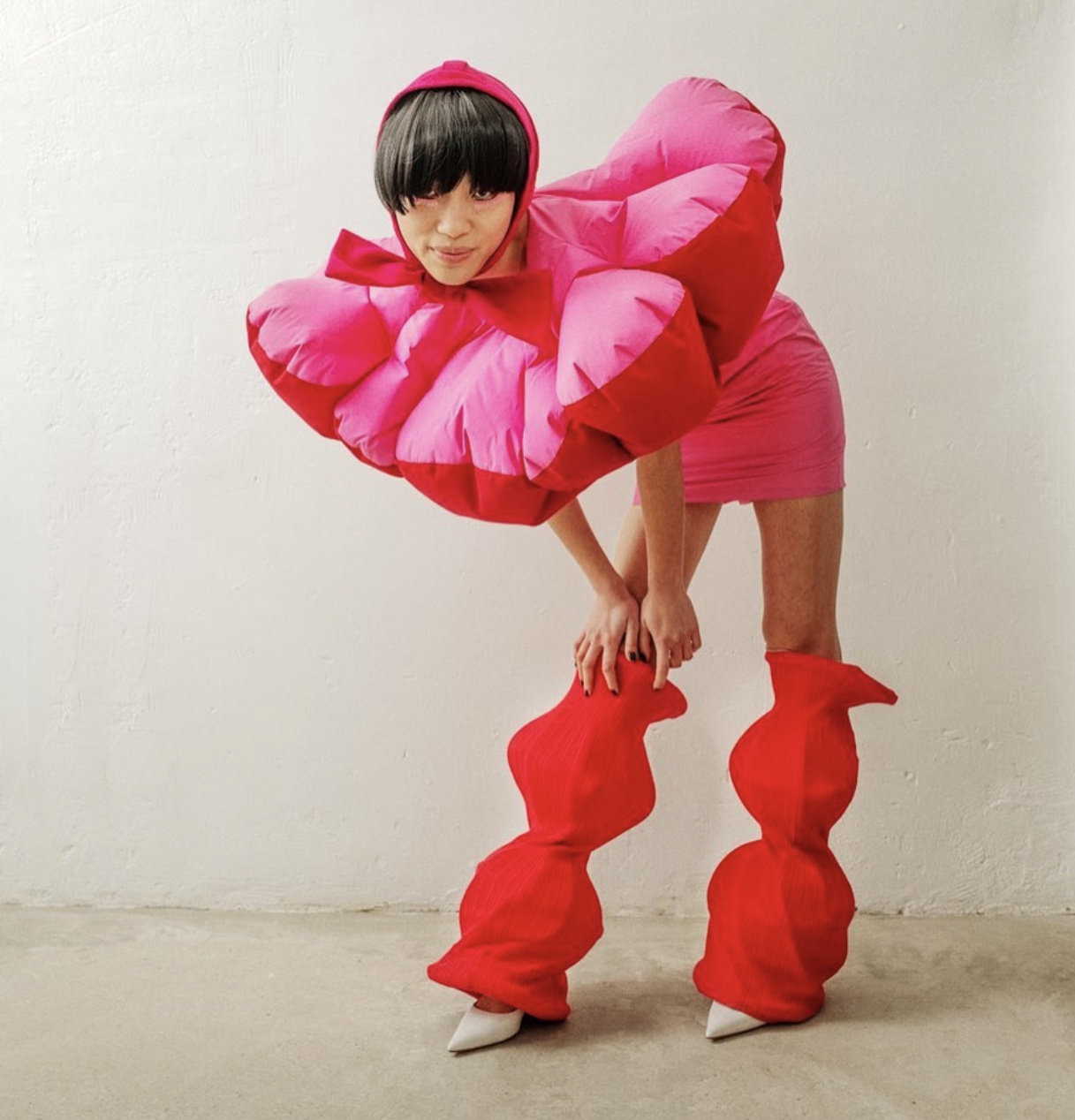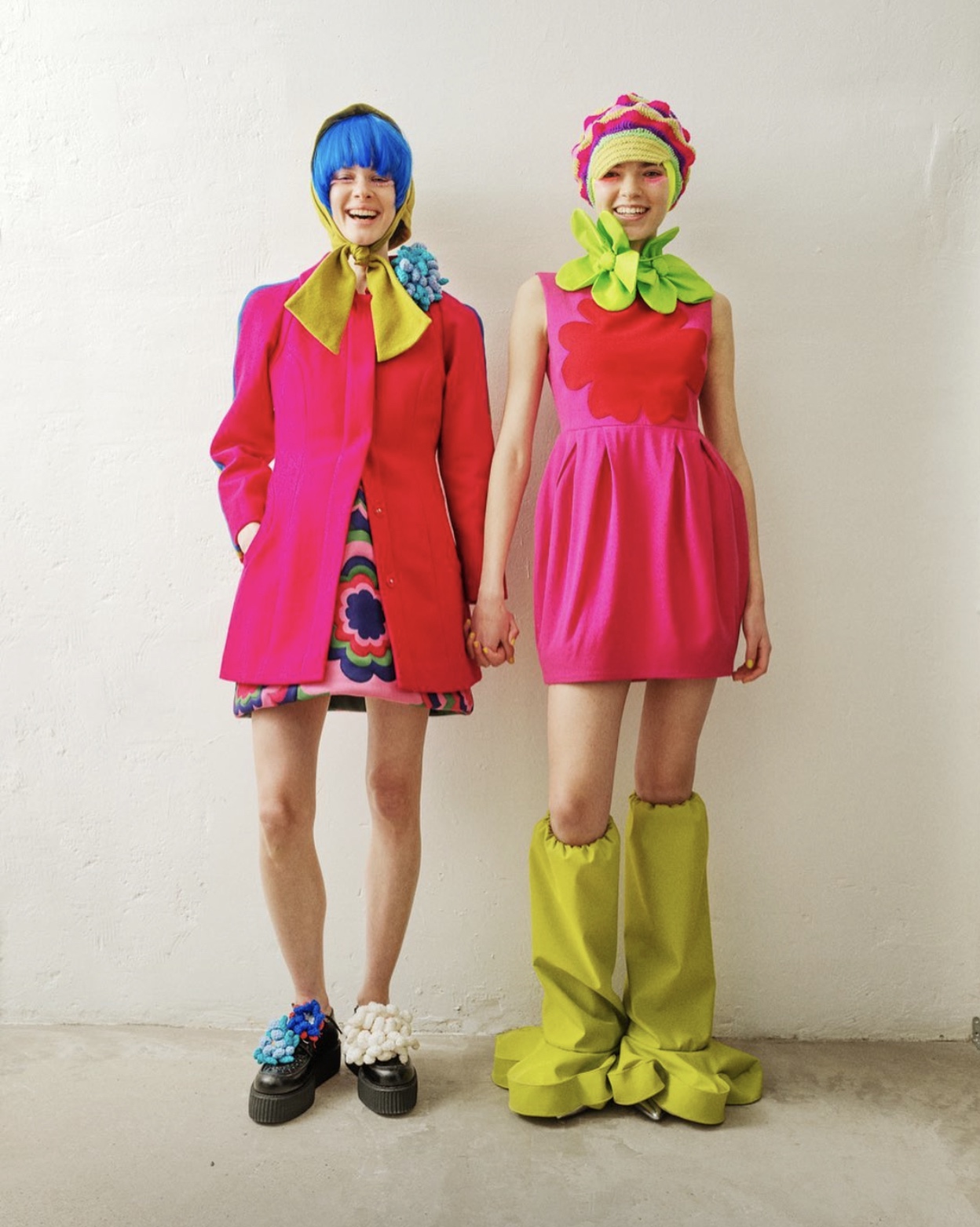 Kwan's liberating designs are made for the spotlight and could easily be seen on the likes of Dua Lipa or Pabllo Vittar as both artists never shy away from bold style statements. This debut collection is quirky and injects fun back into fashion as Kwan brings us the physical representation of a paradise dream.