The approaching winter season is the perfect excuse to be both cozy and flamboyant. The season for layering and statement coats will have you heating up your wardrobe in a different way. One brand that aptly combines the two is Chen Peng. The brand is known for their brightly coloured puffer coats and denim two pieces.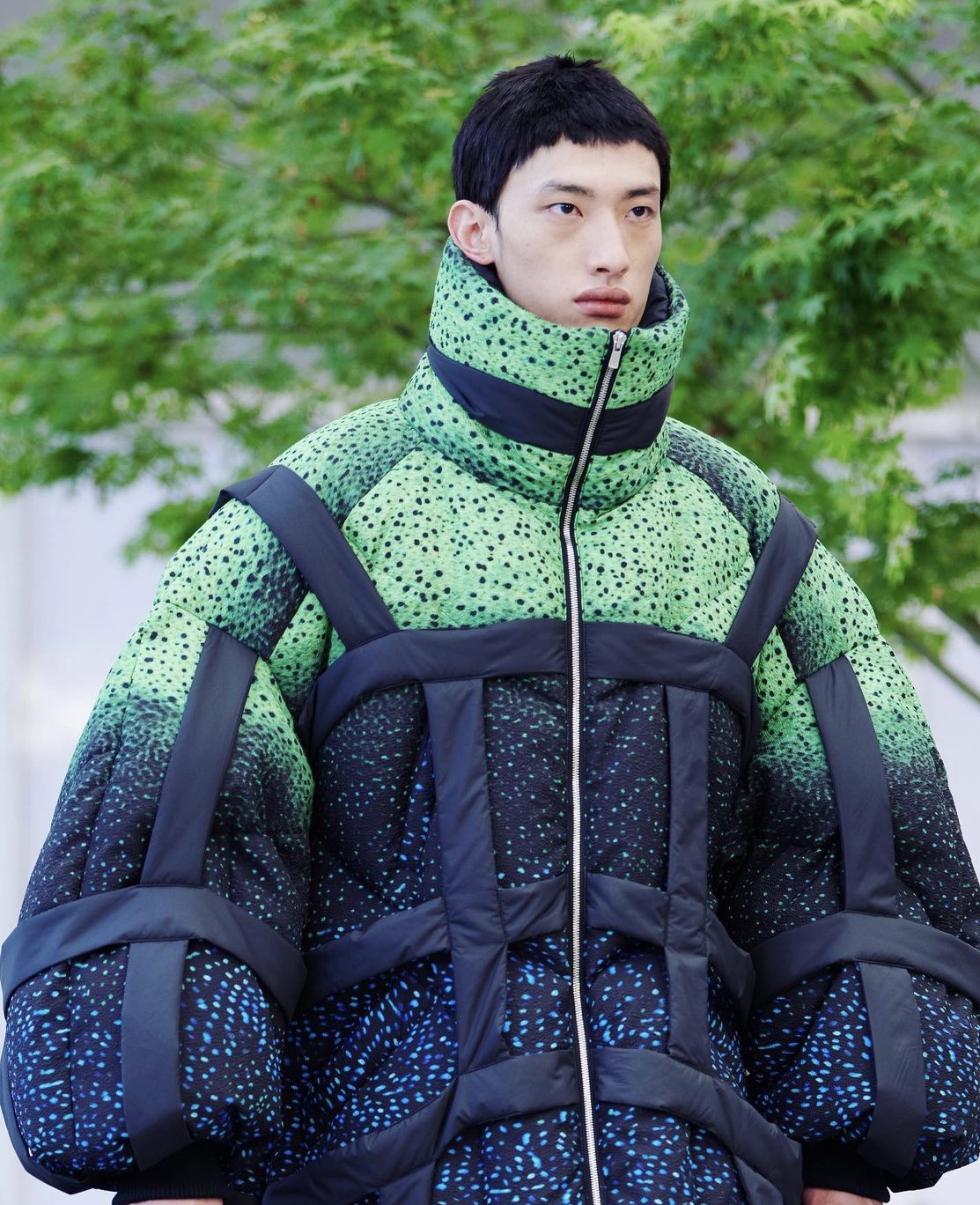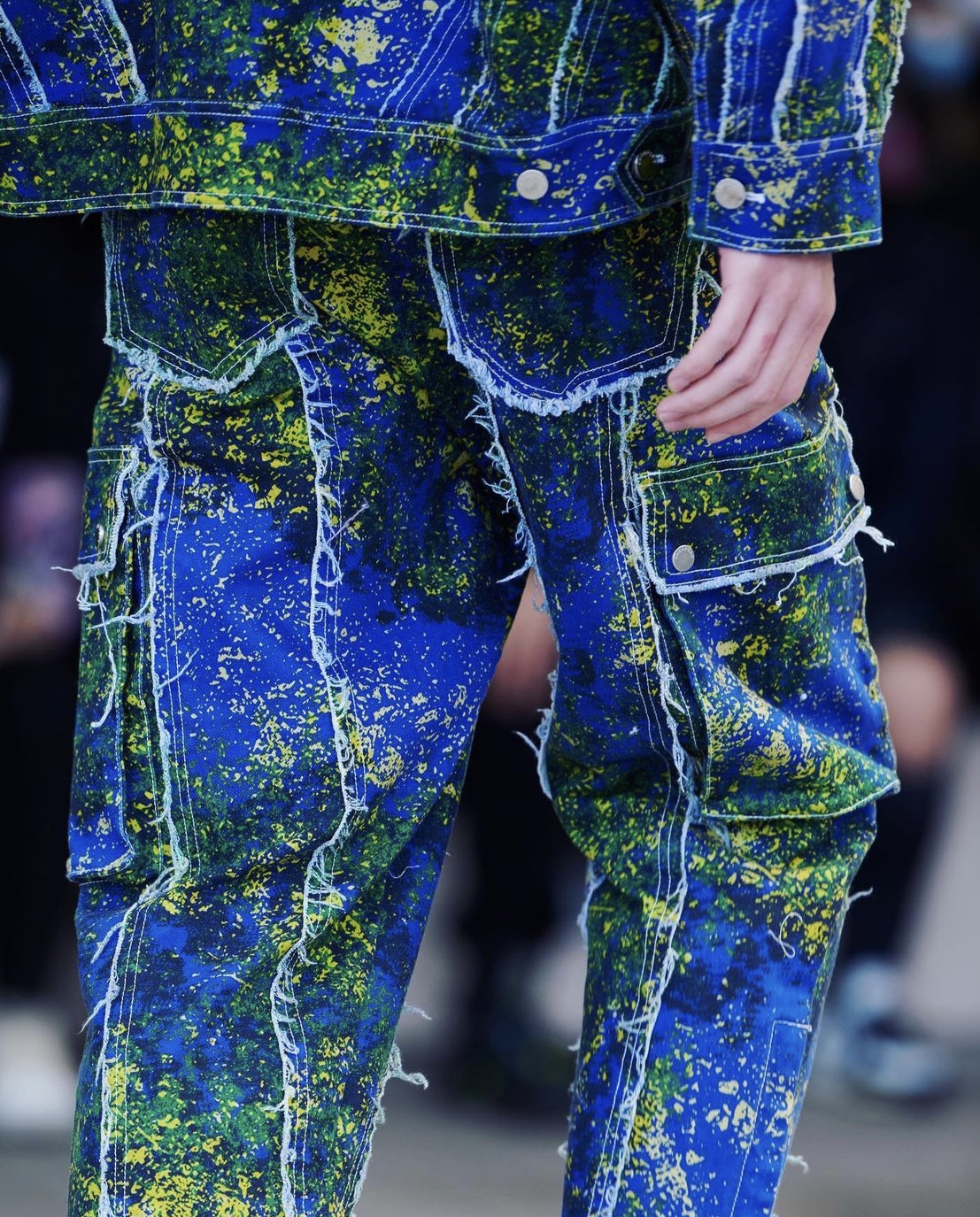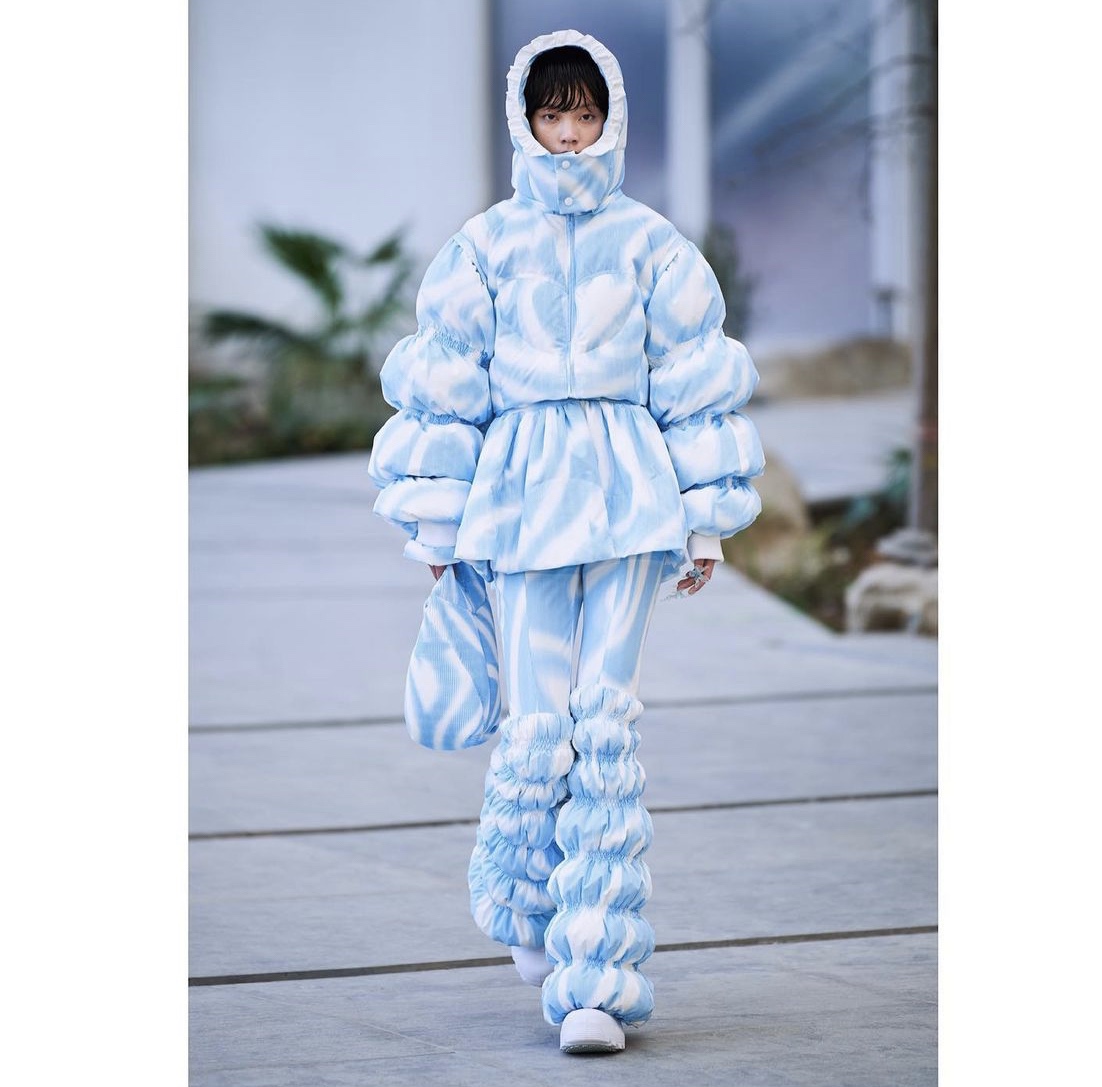 UK based brand, Peng exudes boldness with its quilted longline coats in variety of patterns such as dotted, ombre and even tie dye prints. Its down jackets are absolute masterpieces with cuffed arms, flower styled hoods and even similarly styled gloves. Their jackets come in various styles from the boxy orange Bandhu down to the layered blue jacquard down with external pockets; and even has whimsical hand-shaped scarves.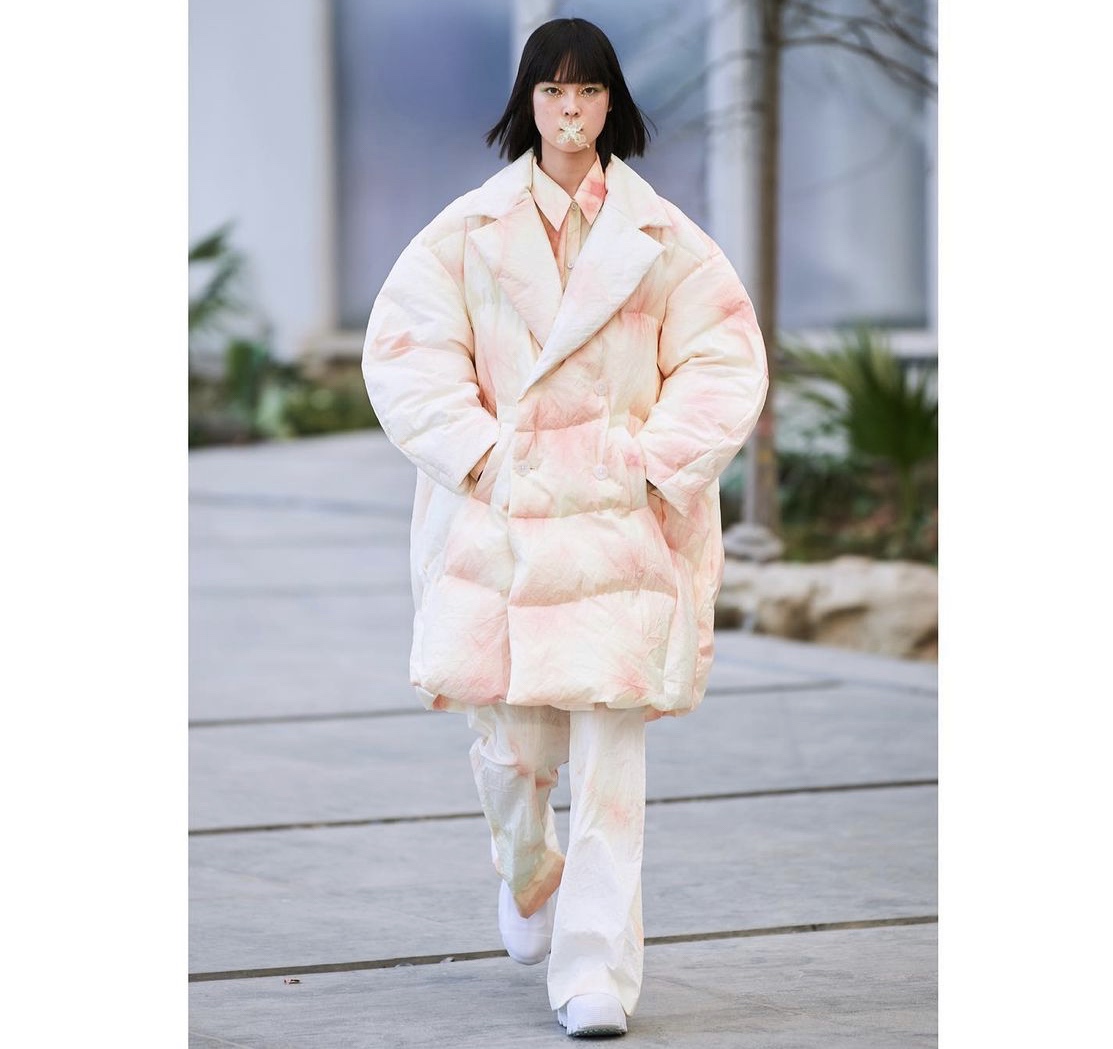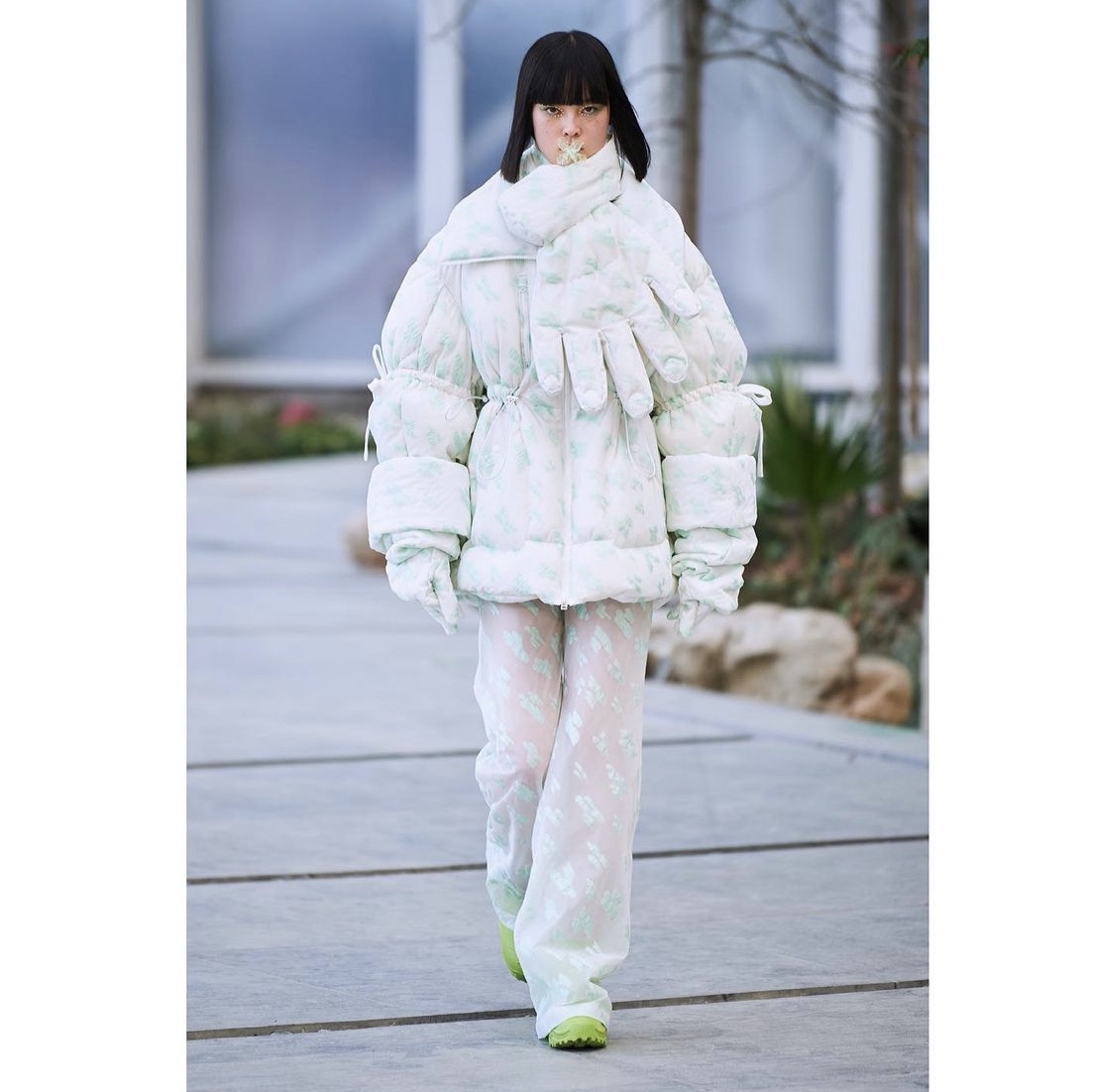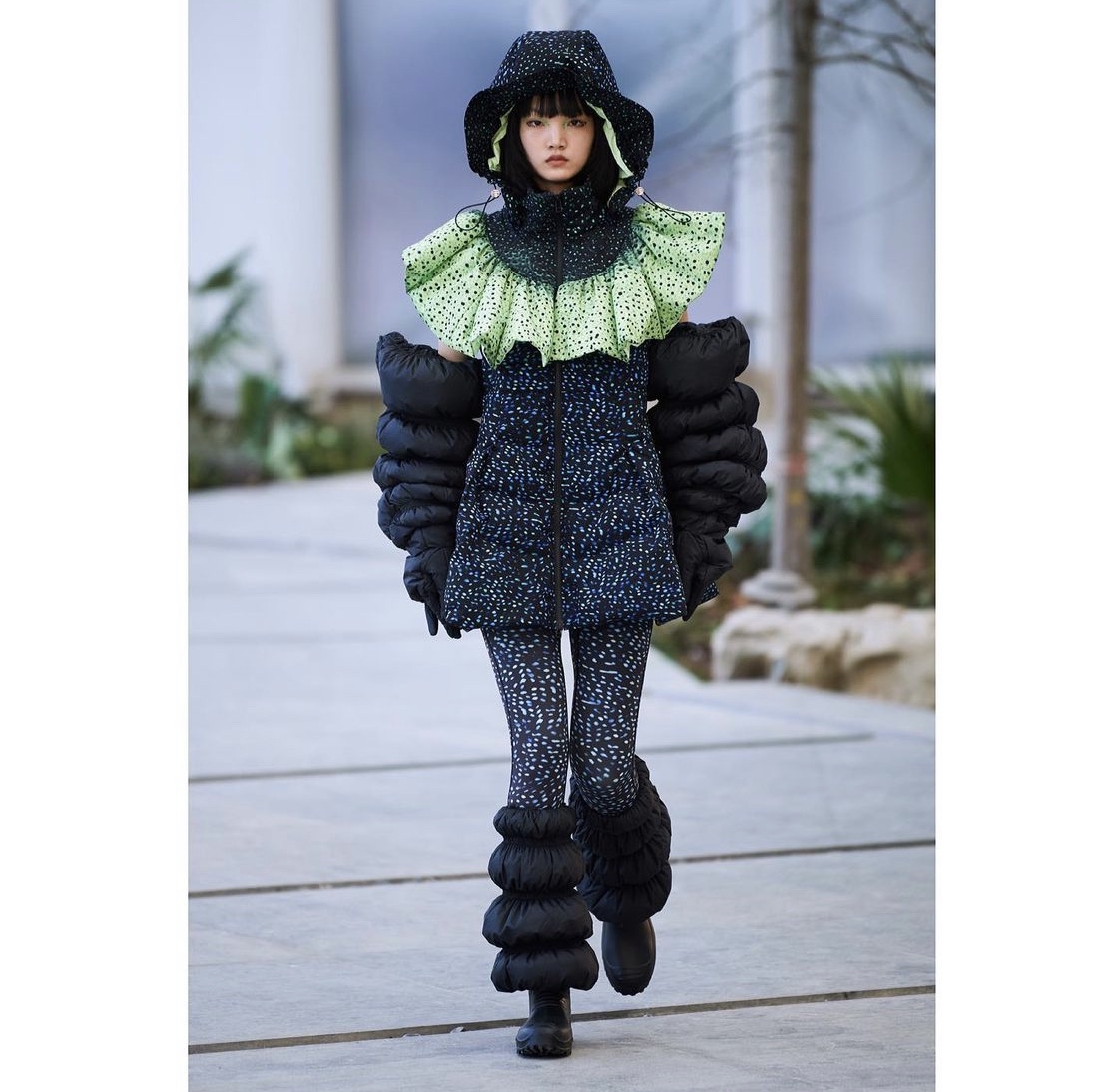 Besides jackets, Chen Peng's paint splattered denim two pieces are one of the most vibrant designs seen this season. The oversized jackets and accompanying bottoms are a refreshing take on a modern staple. In a season where most might shy away from dressing up, Peng is fun, explorative, and highly individualistic; I'd go as far as saying Chen Peng wins winter!