About two seasons ago I was introduced to Christian Dada by friend and stylist Sato Okoro. Since then I've been somewhat intrigued by the brand and made sure to catch them at the next showing. Earlier in the summer I was privy to their SS20 show which revealed styles and tailoring of epic proportions that left me wishing I knew the brand sooner.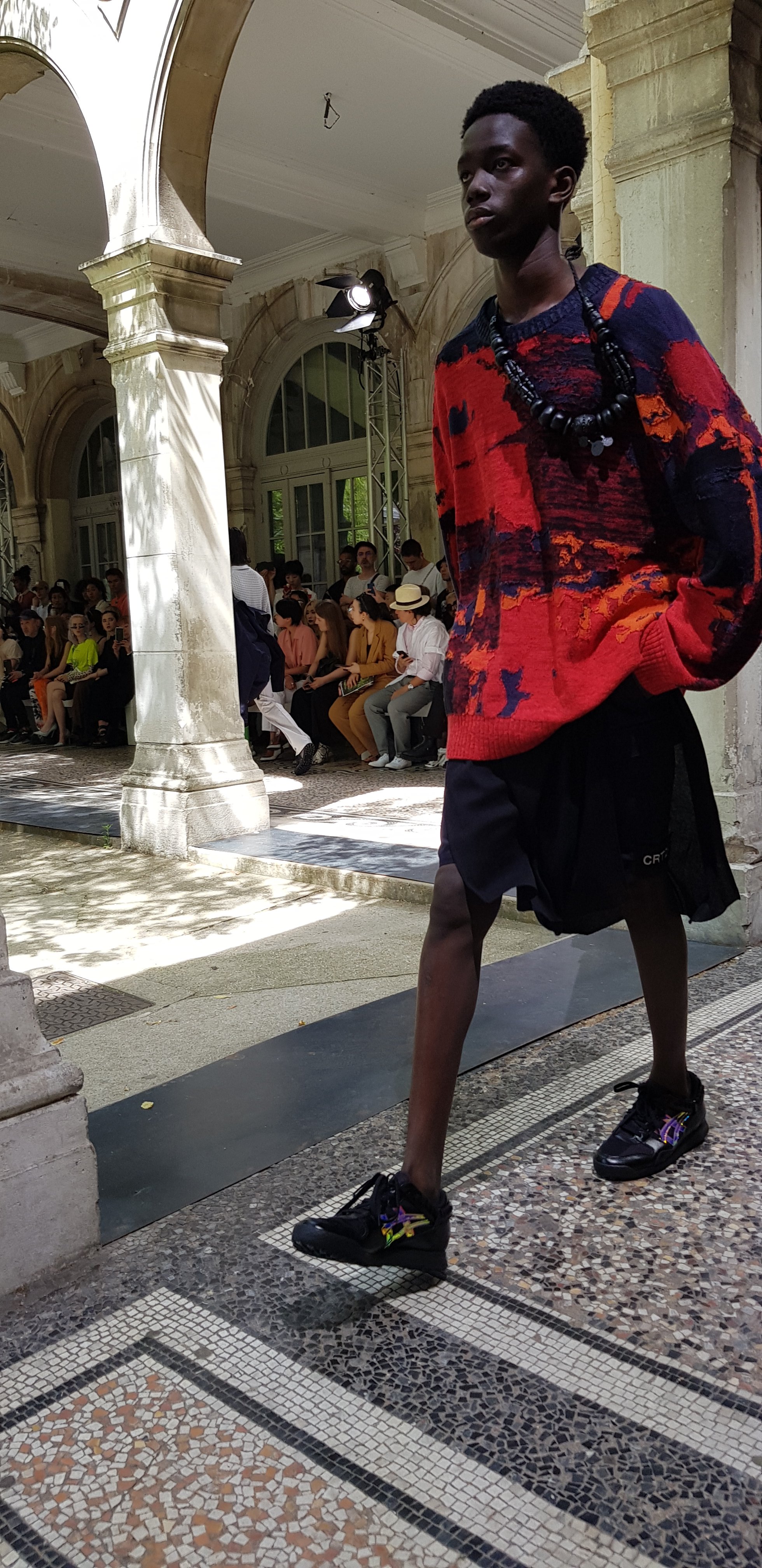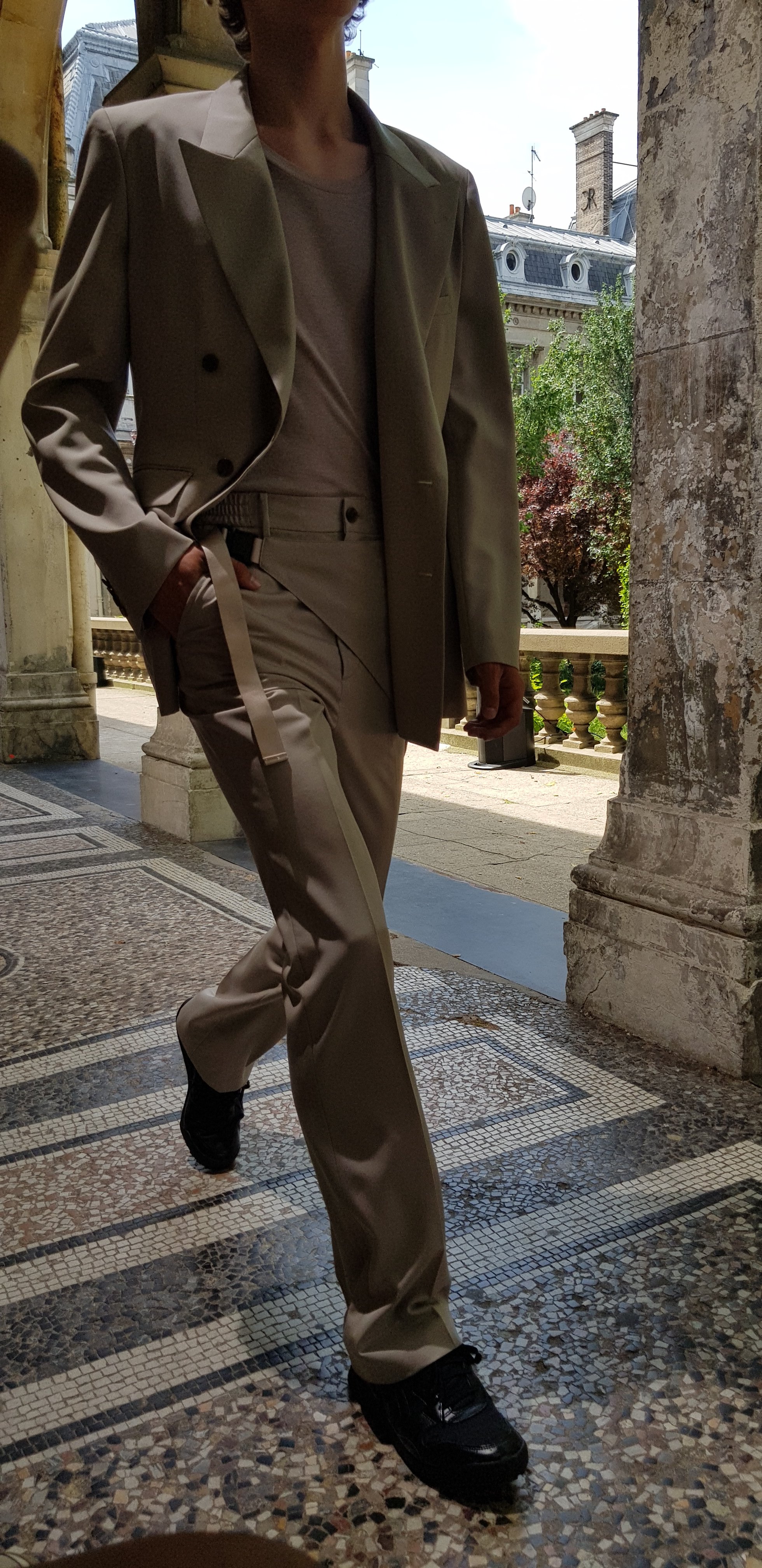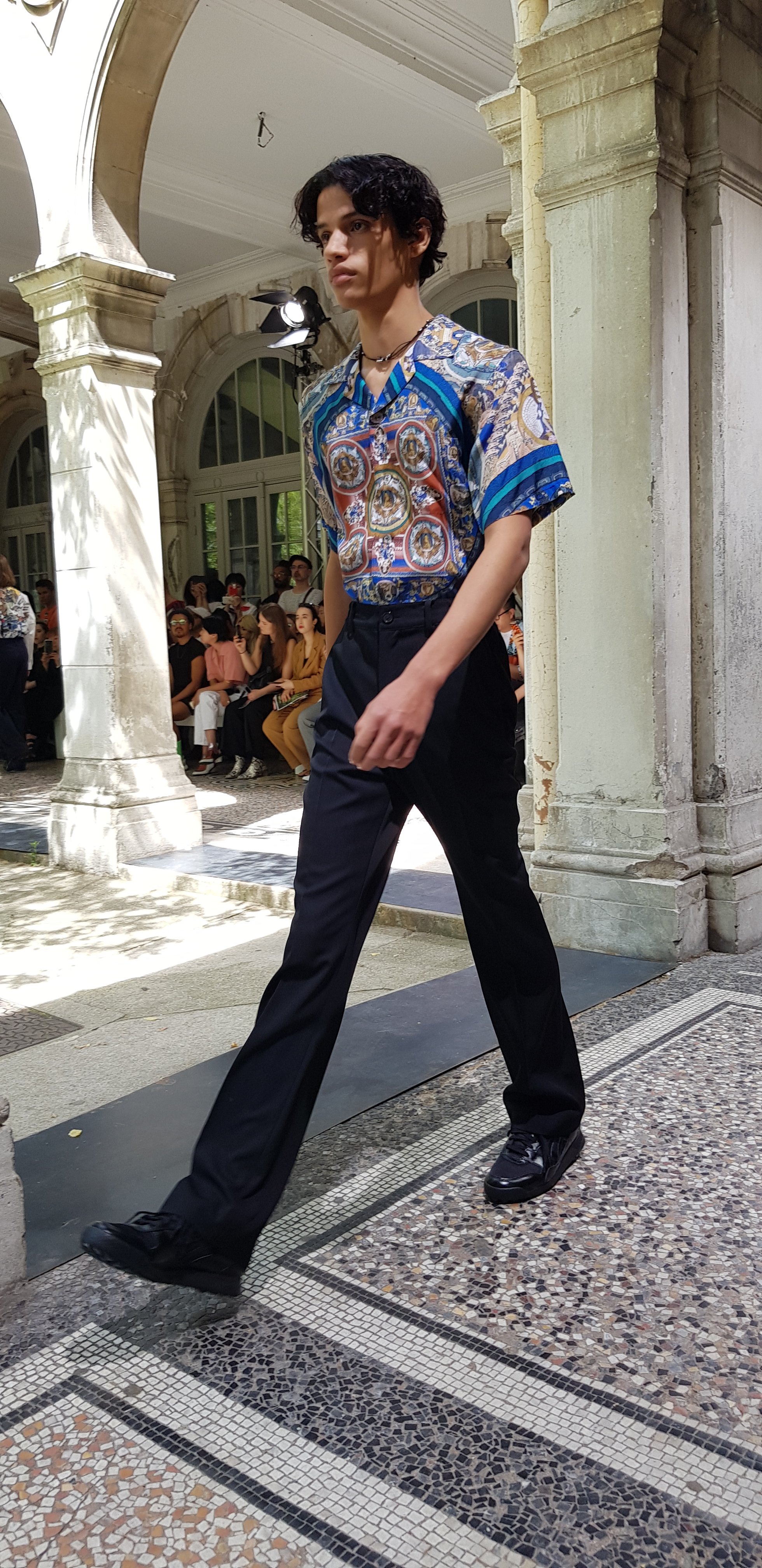 From textured shirts using 3D embroidery, to vibrant jumpers, founder Maranori Morikawa knows how to make the best of materials. I seldom go to a show where I can see myself wearing most of the pieces straight off the runway, but Dada has looks in spades! The brand plays around within interesting cuts, from zip shirts to wrap trousers and traditional kimonos finished off with rice hats inspired by the Japanese pilgrimage tradition.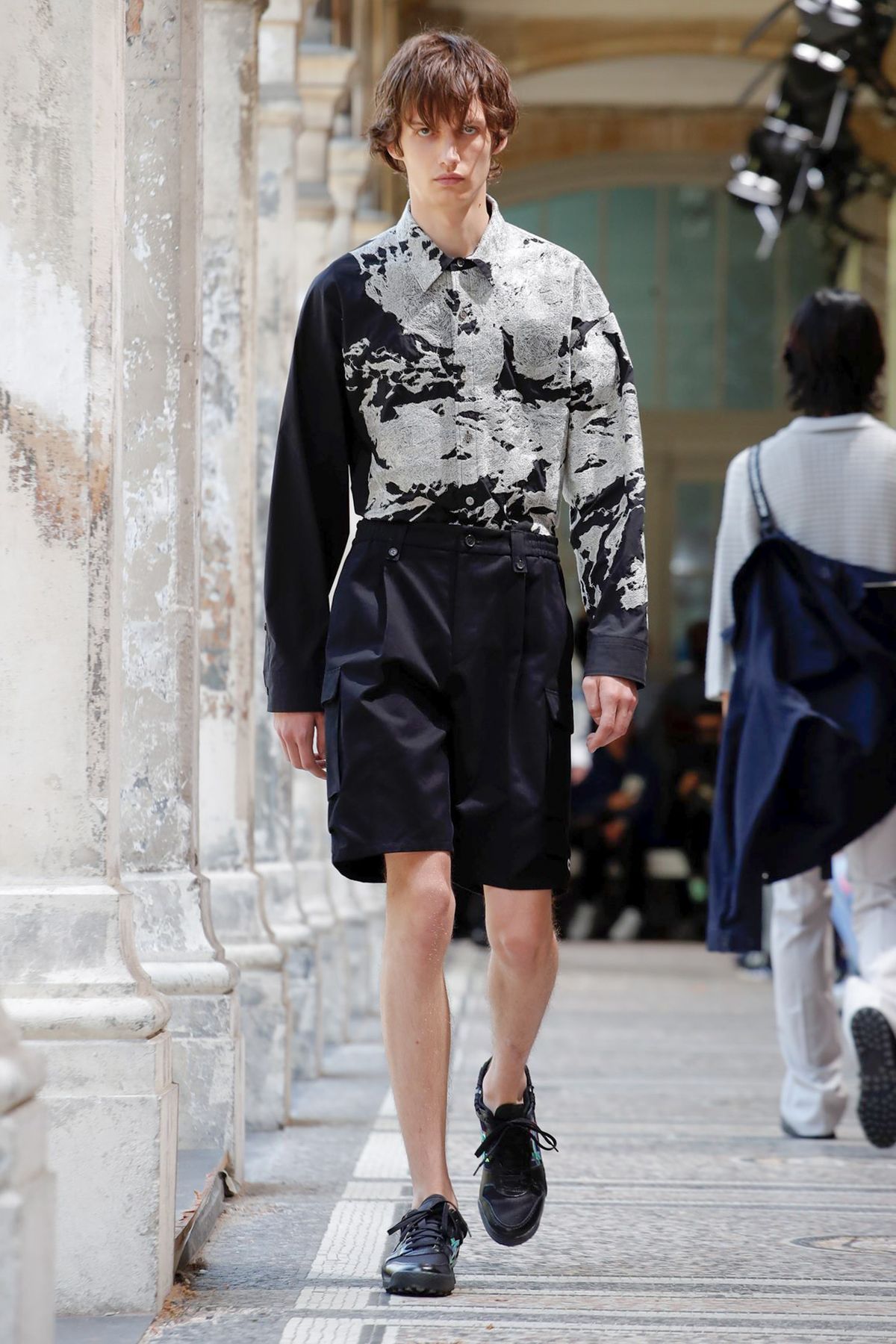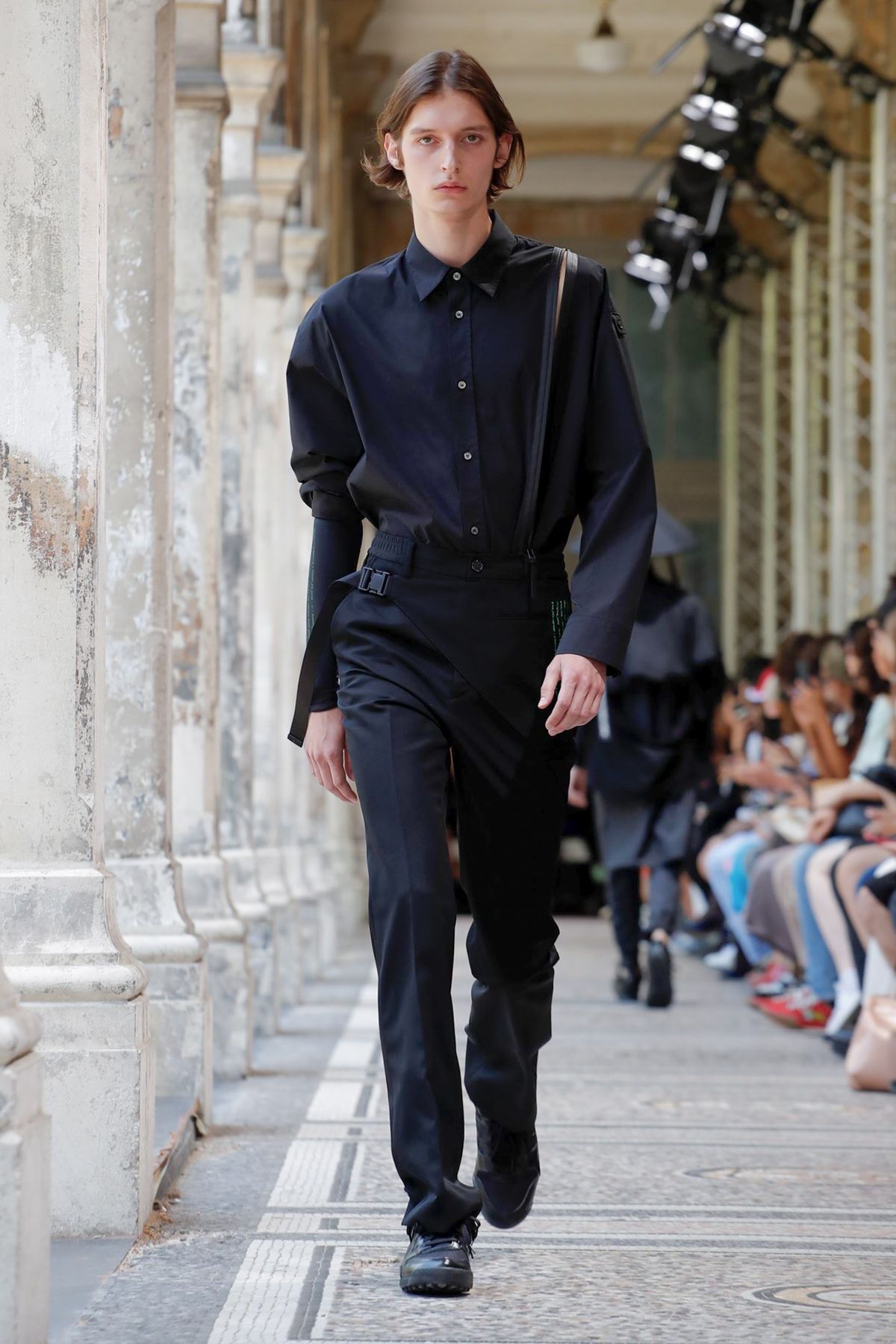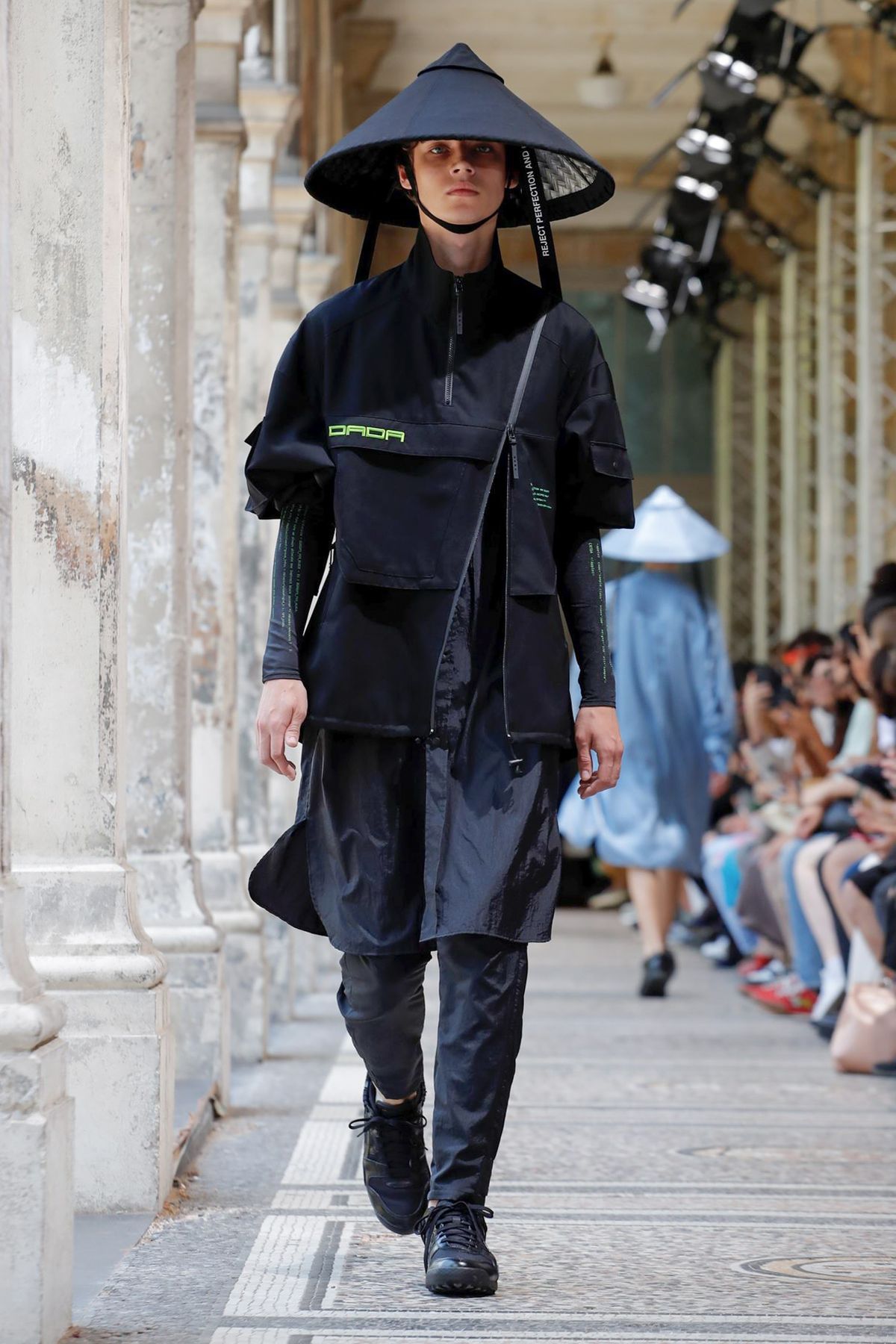 With the primary colour of the collection being black, you can be sure that technical wear was included -such as utility shorts or short sleeve jackets and buckled shirts and trousers. The brand has a flair for elevating the otherwise ordinary, even the everyday bomber jacket was turned into a one armed sleeve; turning it from clothing to accessory. In all honesty, Morikawa has started me off on a pilgrimage of my own- to get Christian Dada on to as many people as possible!