Last Thursday I attended a highly anticipated event by Wave Magazine. Unlike other magazine cover launch events, this was a world away from the drinks and party vibes we were used to. Instead Wave Magazine curated an event that allowed creatives to actually create!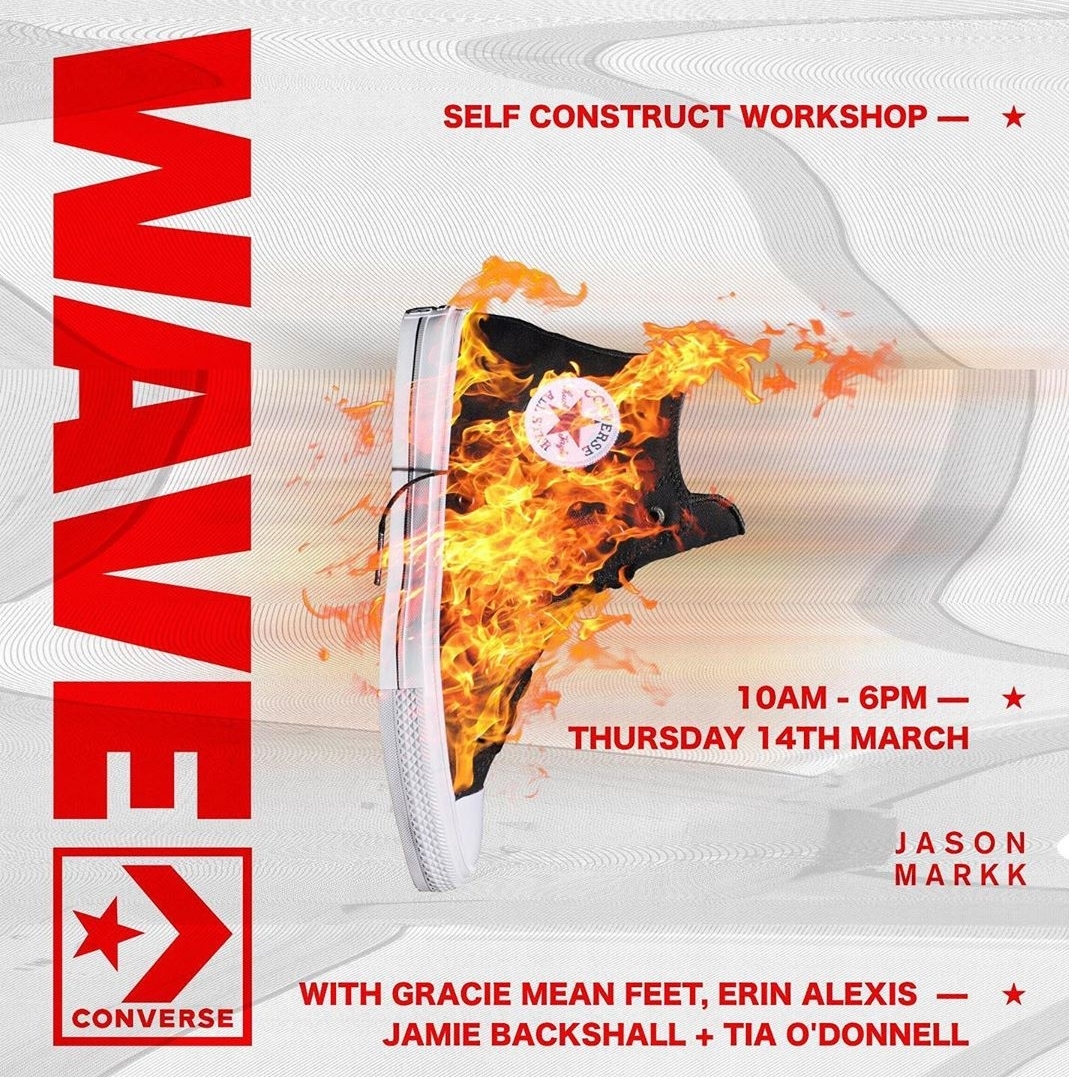 In collaboration with Converse, the Wave Magazine founders Alexa and Savannah, put together a workshop for chosen creatives to take the blank canvas of a standard converse and customise it however they liked.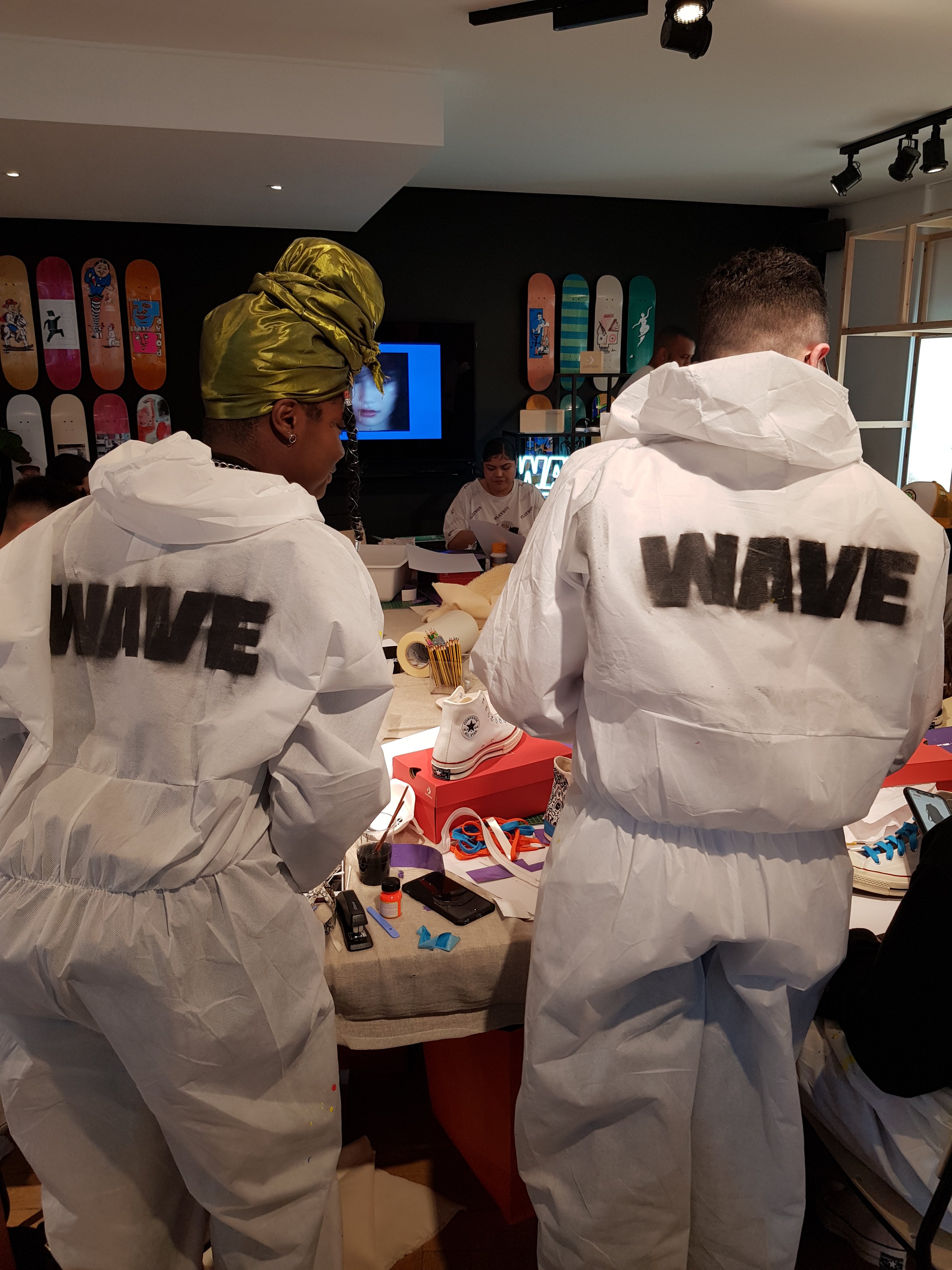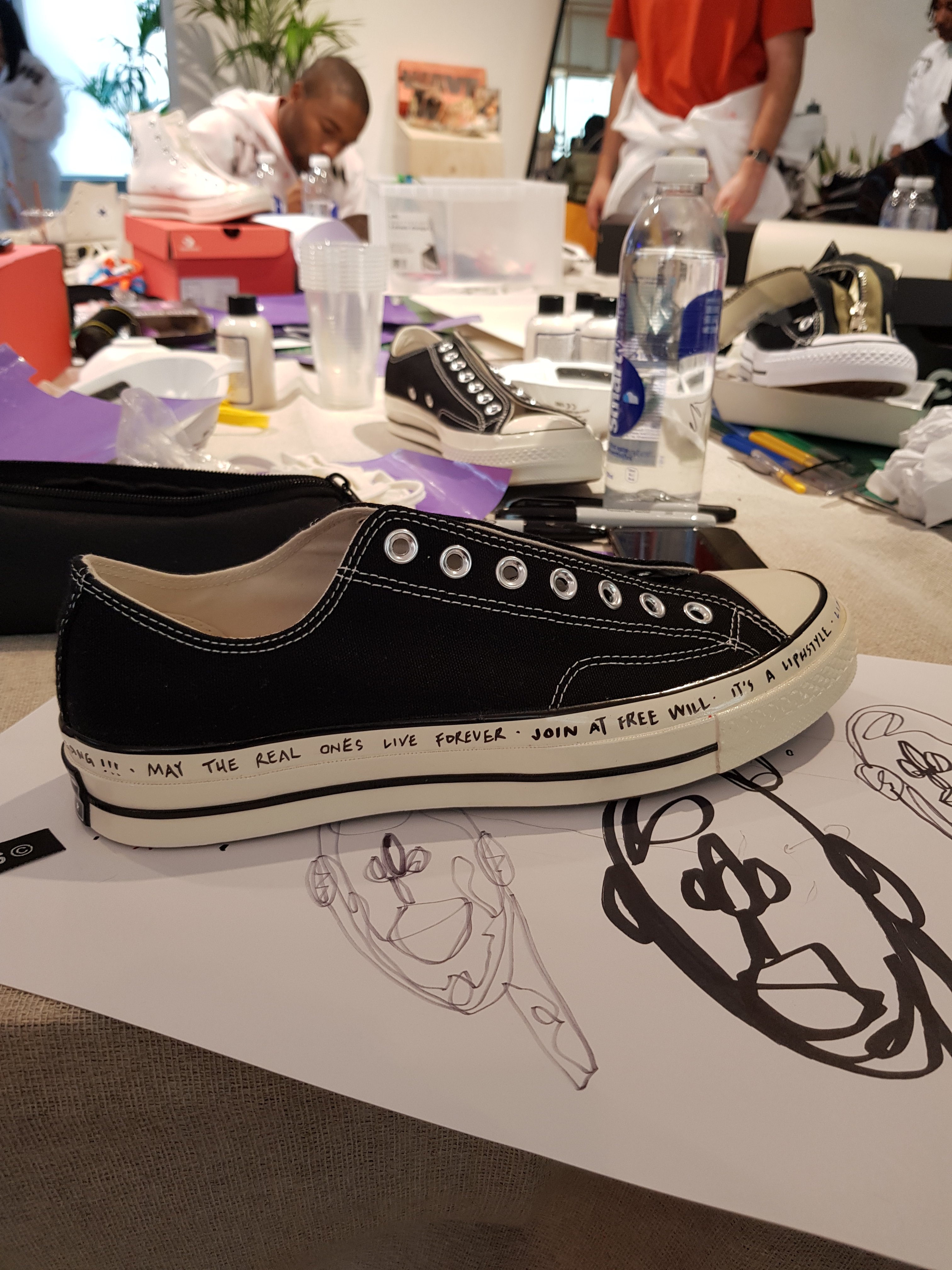 Assisted by the likes of footwear designer Erin Corrian-Alexis, fashion designers Eastwood Danso and Eldreda Ali, the team put together some amazing individual designs. Whether it was the Grl Gng 'wavy' cons made by stylist Nay, or the drop top Cons made by PAQ member Shaq or the Killa Cons made by PAQ's Elias Riadi. The designs were both outstanding and unique.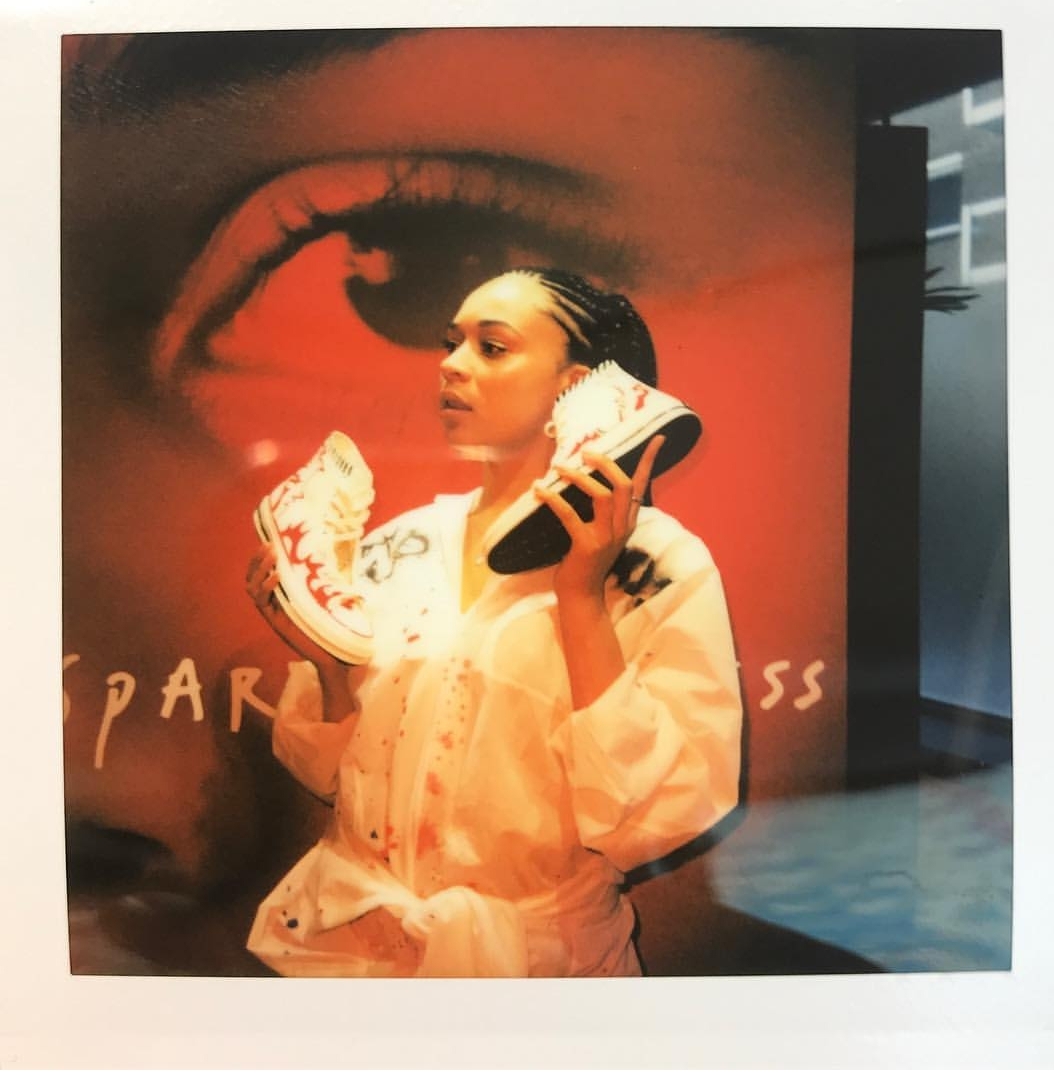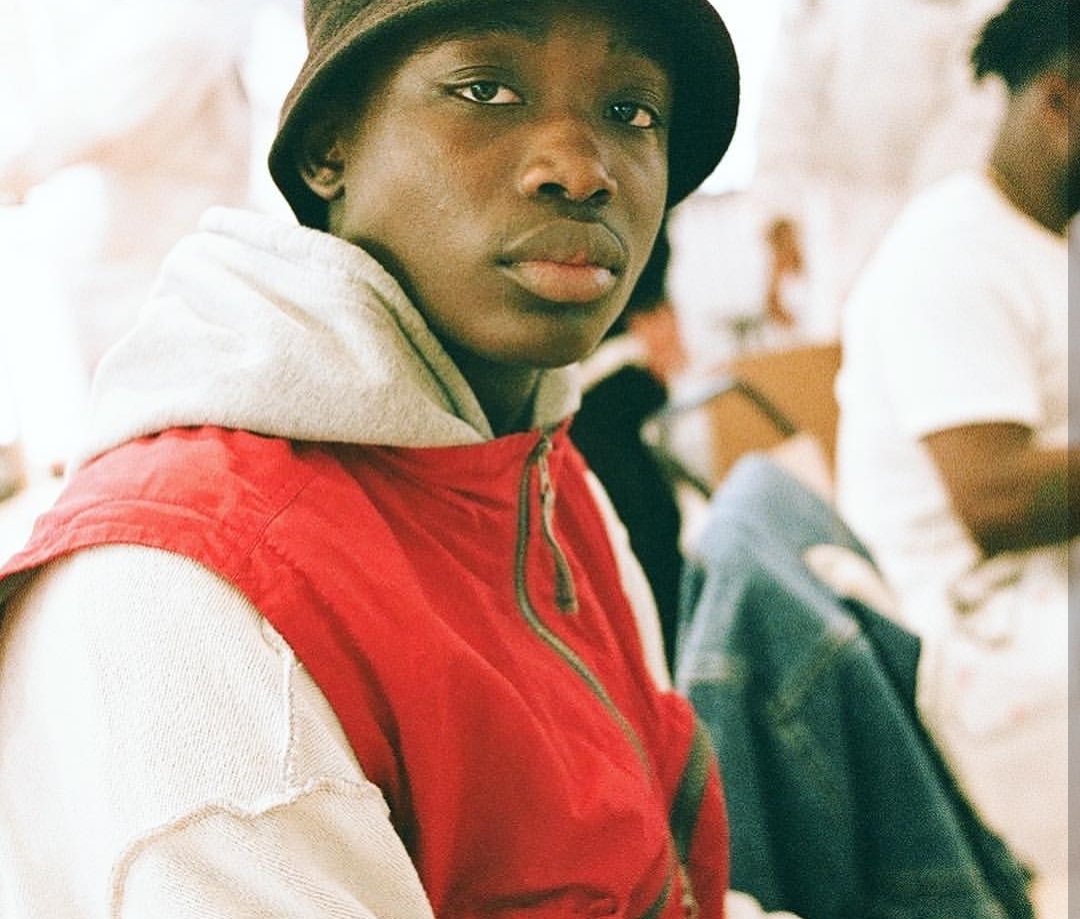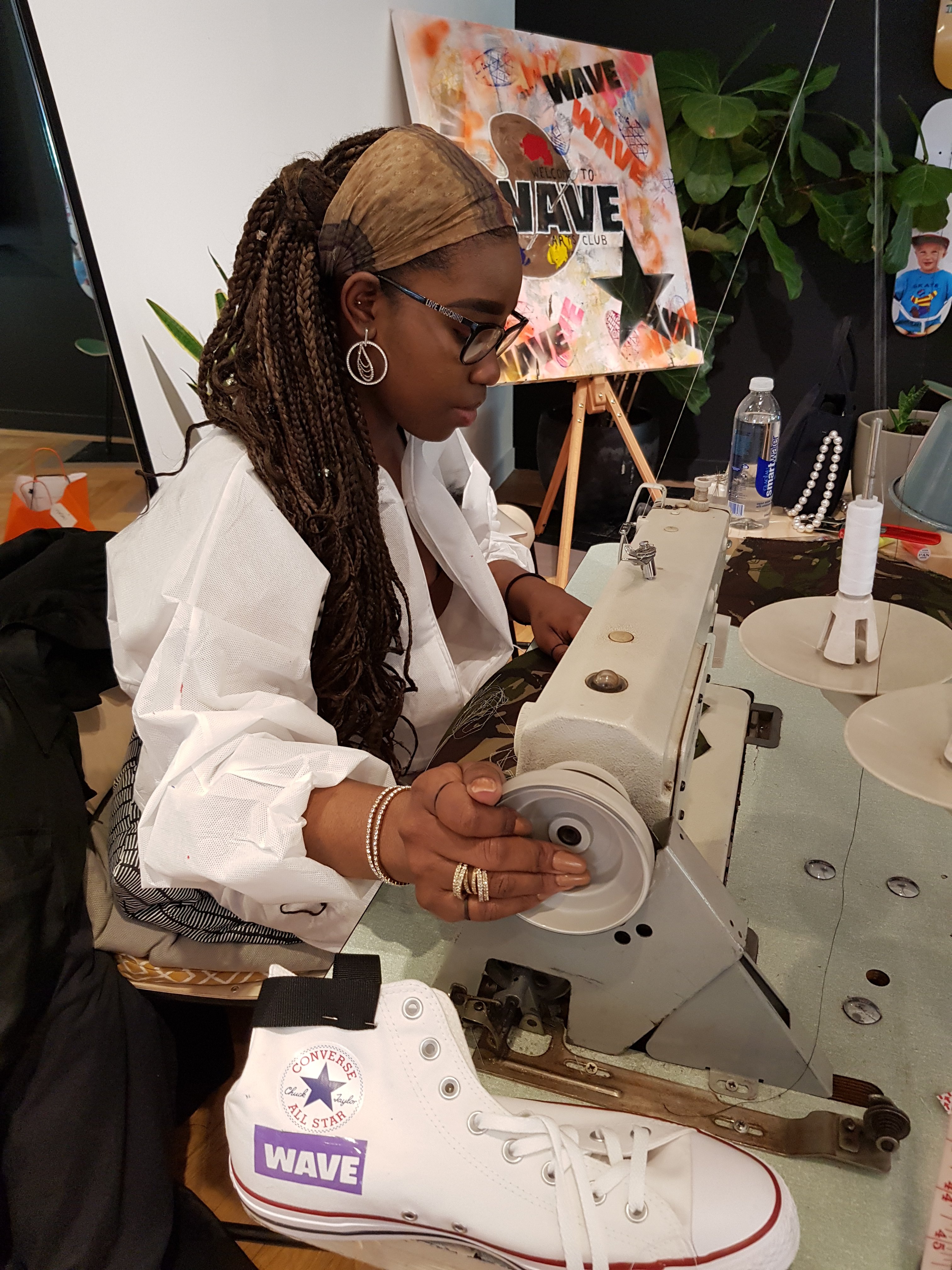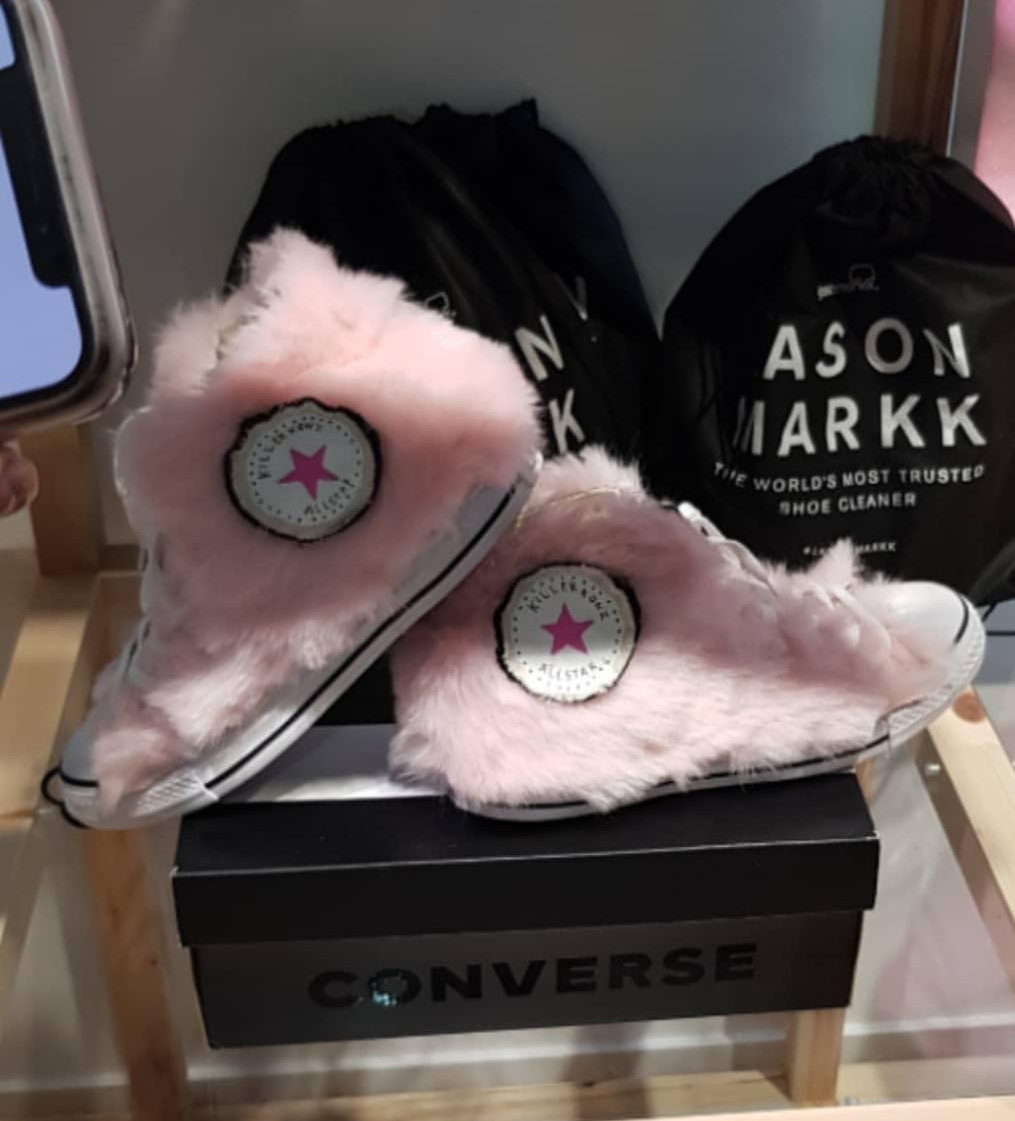 The space was filled with everything you needed to make a shoe; eyelets, zips, laces, fabric, an obscene amount of sharpies and a corner of ready to use glue guns! The team wasted no time and when I arrived the masterpieces were in full effect.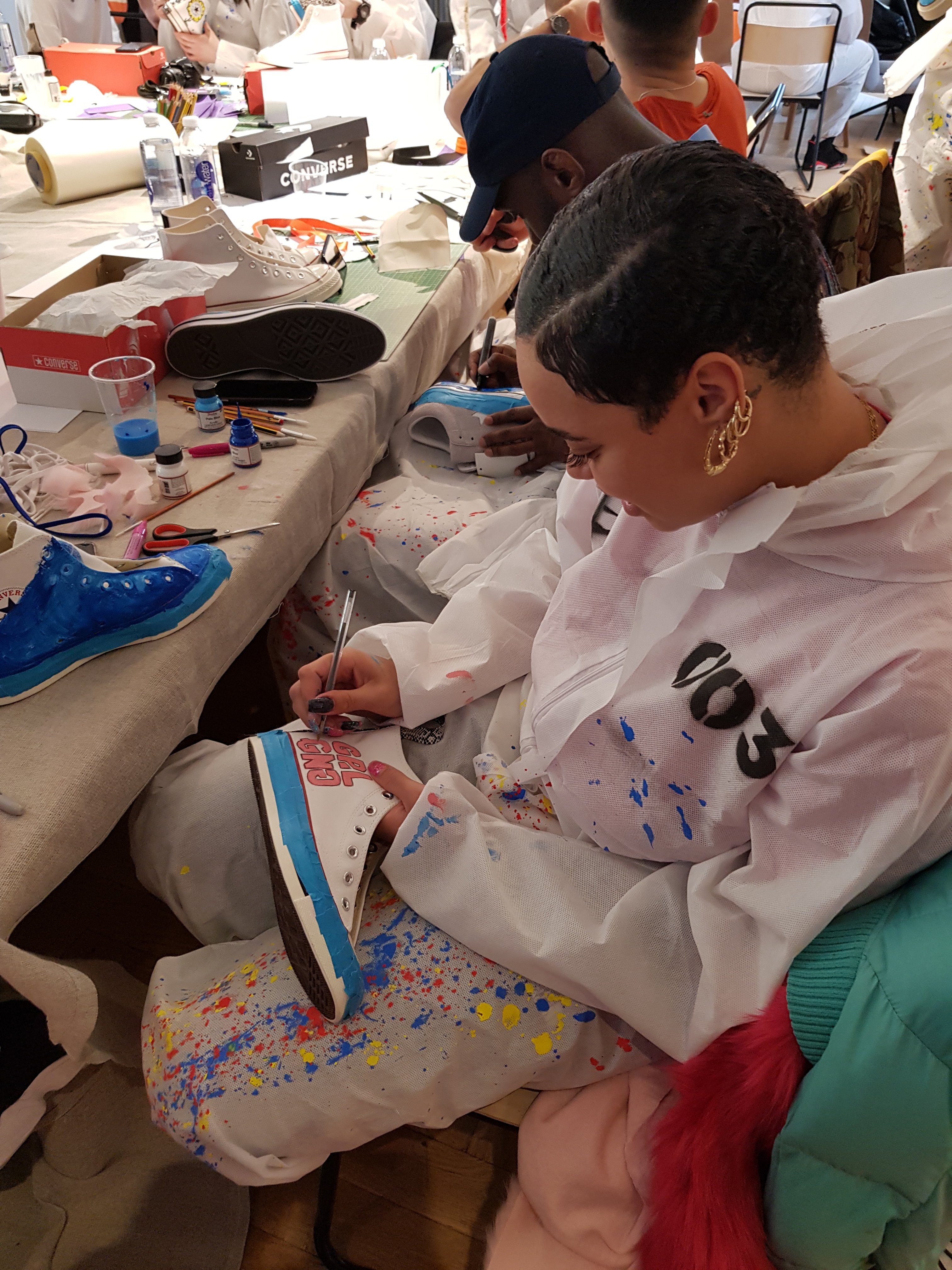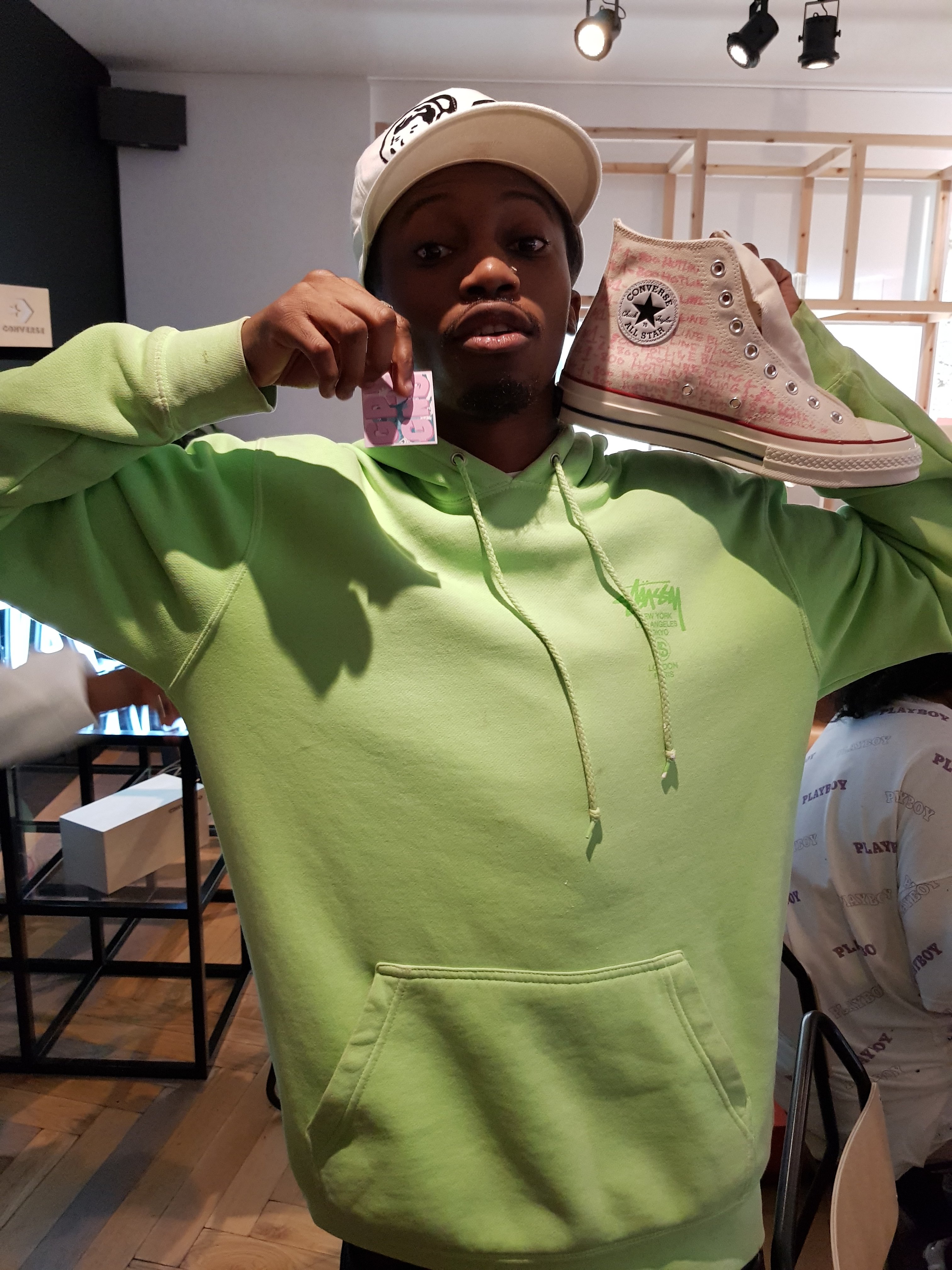 With so many different interpretations of creativity on display it was hard to pick a favourite, but besides the ones already mentioned, I was definitely impressed with artist Jordan Dawson's Haring-esque illustration, and art student Tyreis Holder's 'stARTer Pack' Chucks. I wouldn't be suprised if similar variants of some of the designs rolled off production, and I certainly have a new found respect for footwear designers (I got tired after doing one shoe).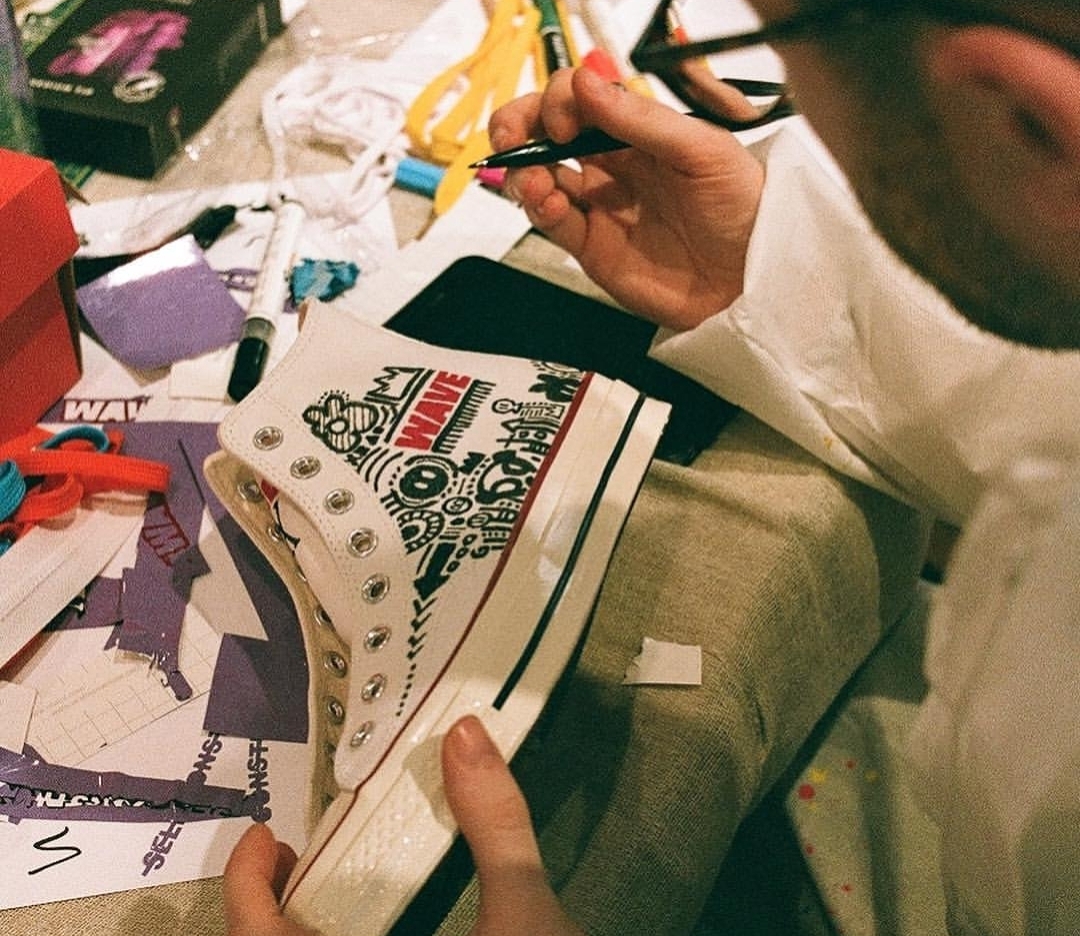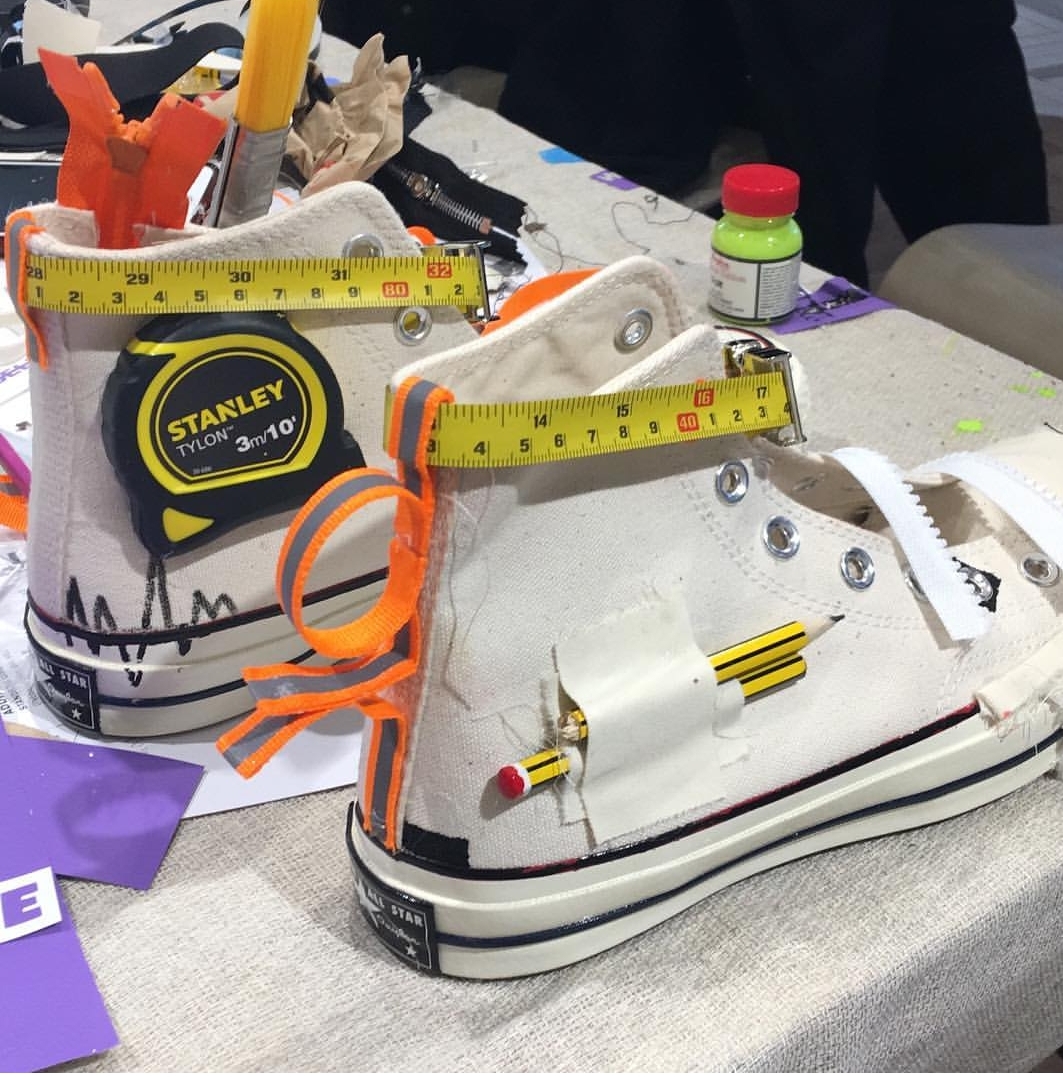 As if a day of creating our own Chucks wasn't enough, Wave Mag & Converse gifted each attendee with an all important care package courtesy of Jason Markk to keep our creations looking fresh! As far as events go, the self construct workshop was in my opinion the best one so far this year, and no doubt has sparked progress in the minds of its multi disciplined creatives. Huge well done to the whole team for putting this together!