As you can probably already tell, I'm a sucker for loud prints and graphics as they make for interesting statement pieces. When it comes to such, European brand, Kids of Broken Future have graphic prints in abundance! The brand recently seen on model, Lizette Pinto-Emelo, sets itself apart by creating garments that mimic the chaotic dystopian environment we are currently in.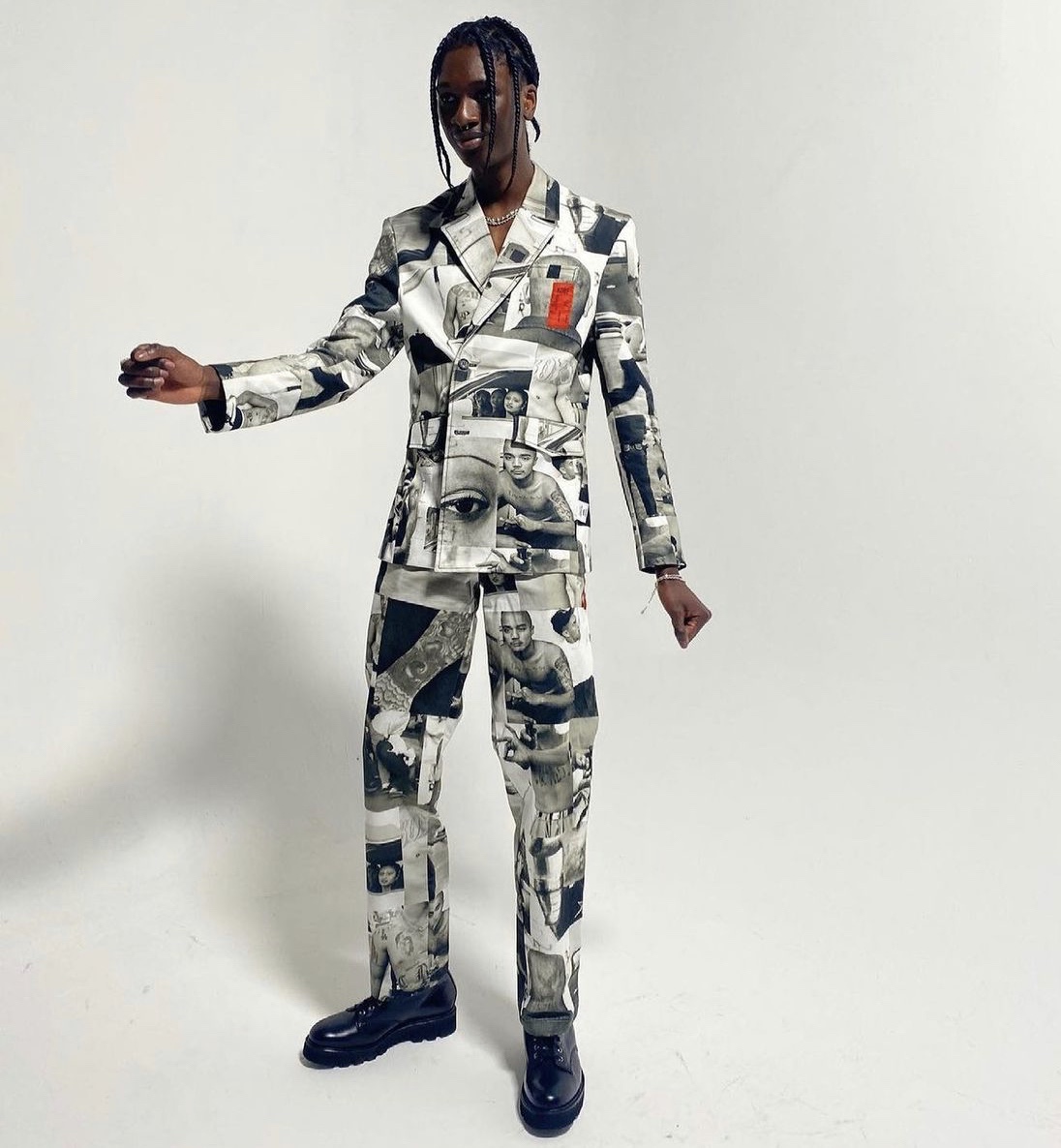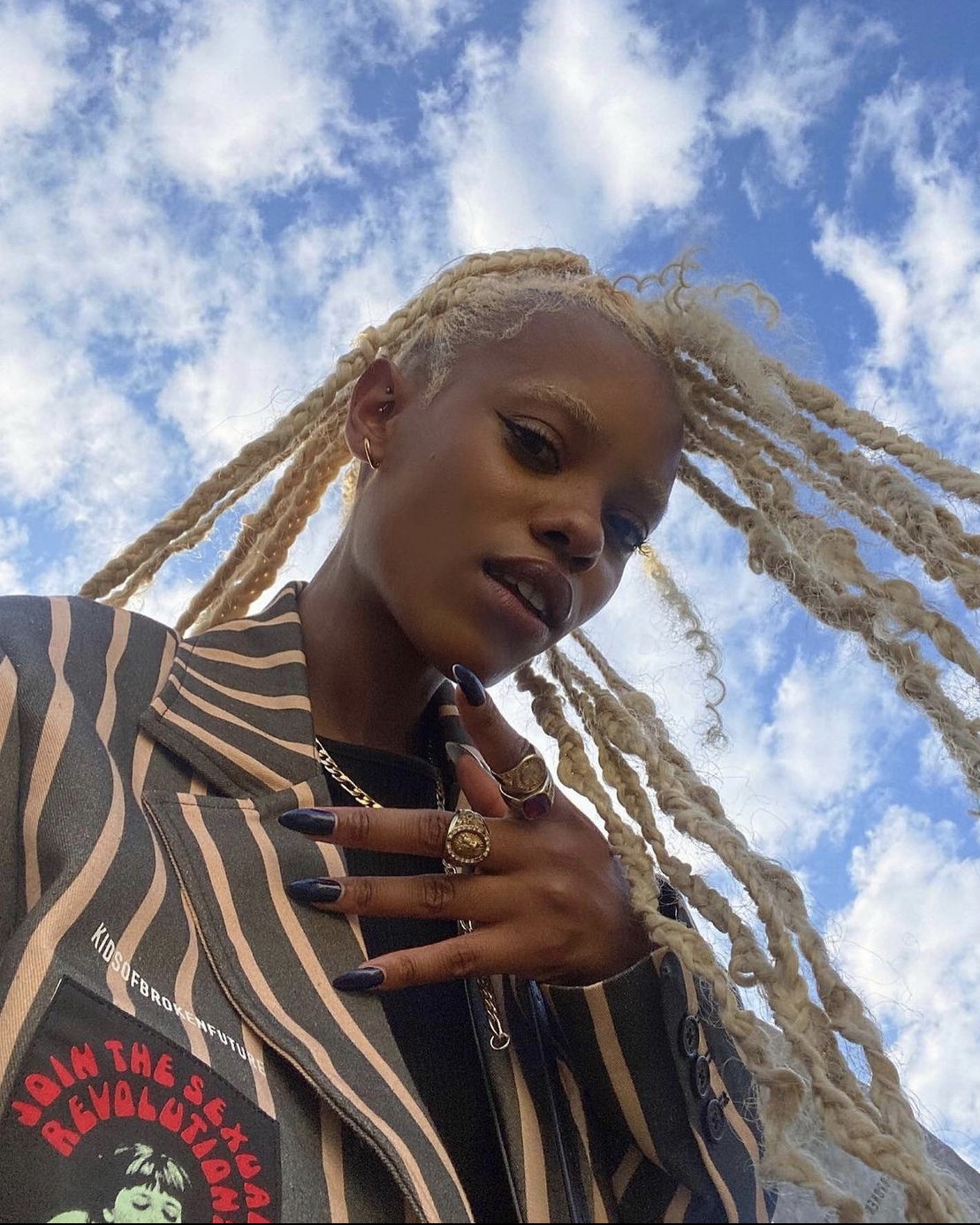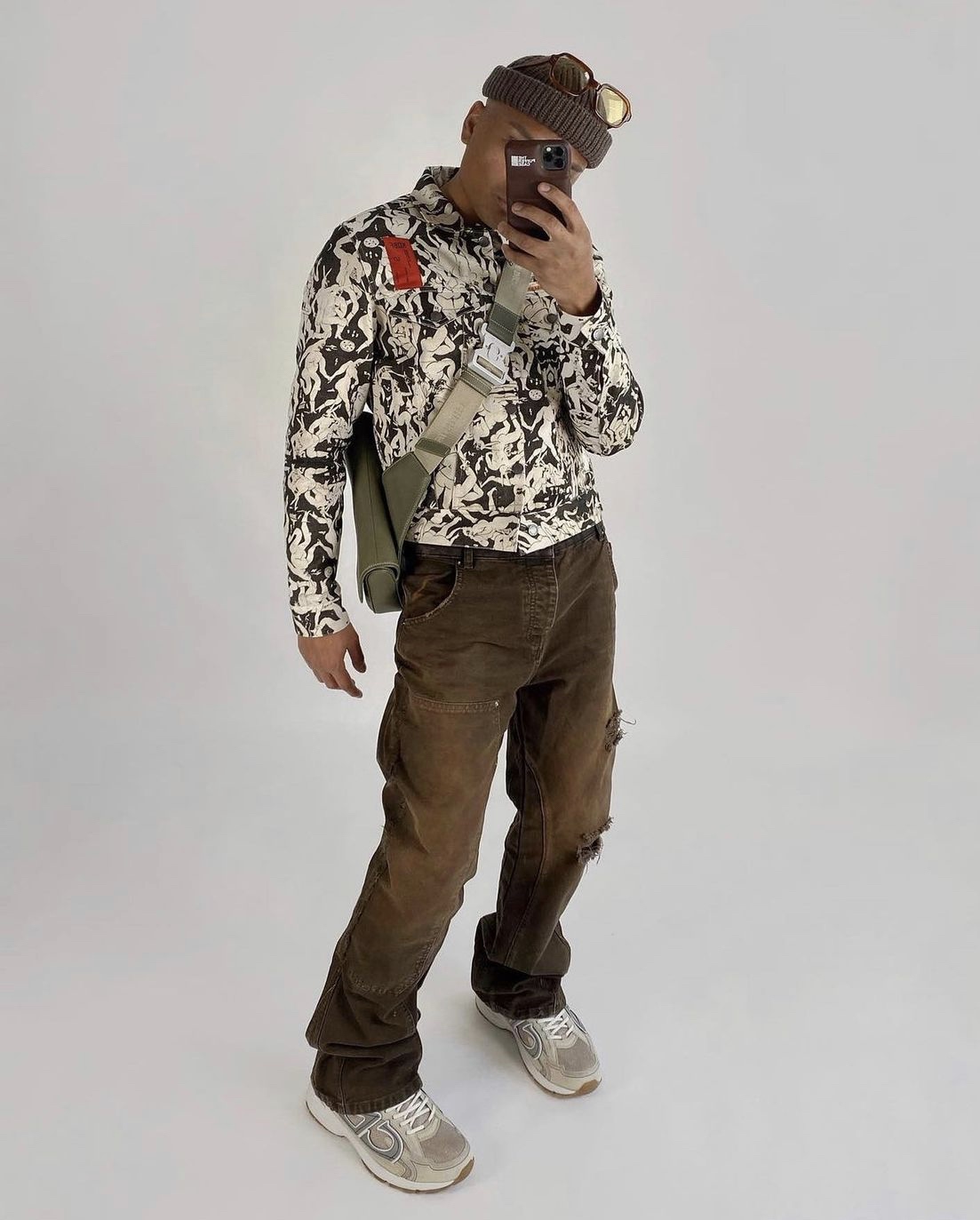 Its 'Art' jackets and matching pants are a thing of beauty, featuring statues and goddess like imagery with provocative pictures layered in a collage display. While its pink 'New Gods' daddy suit used more muted nudes and black to display drawings which cover the entire jacket. The brand is akin to some of our favourite heritage designers such as Jean Paul Gaultier; KOBF is an artists' dream, with numerous artist collaborations for each of their collections.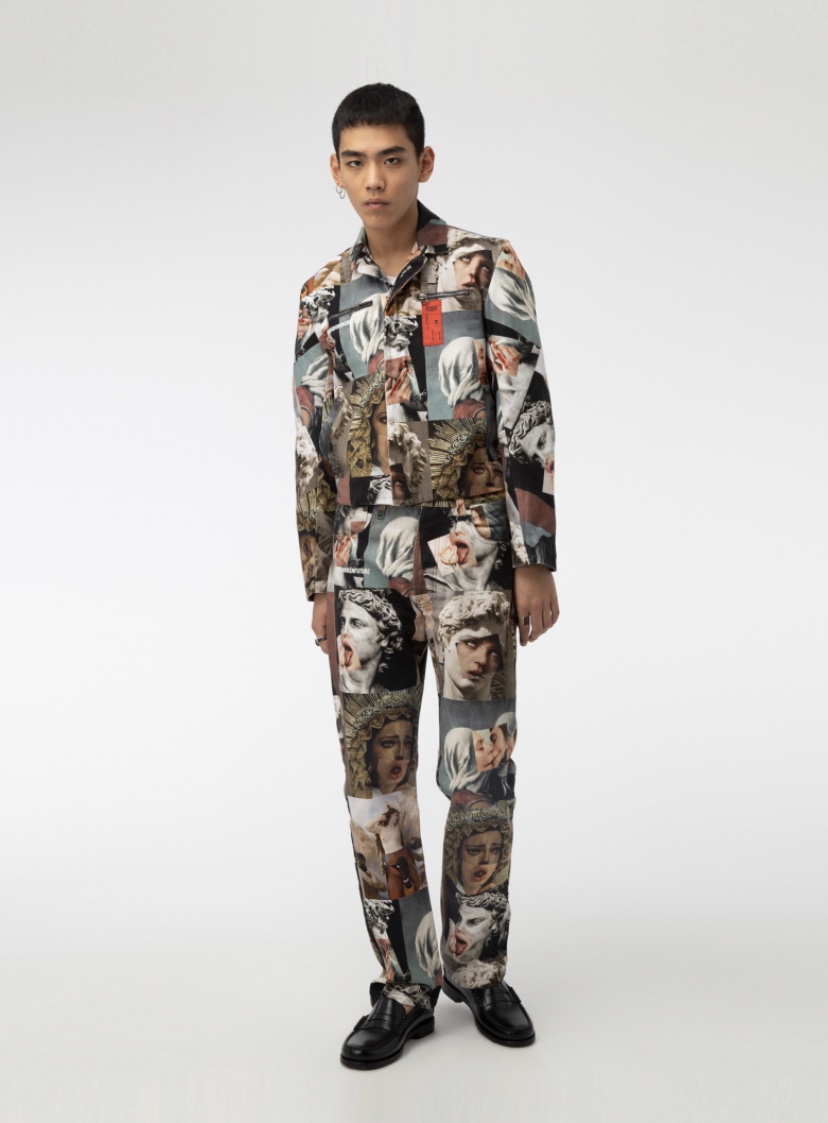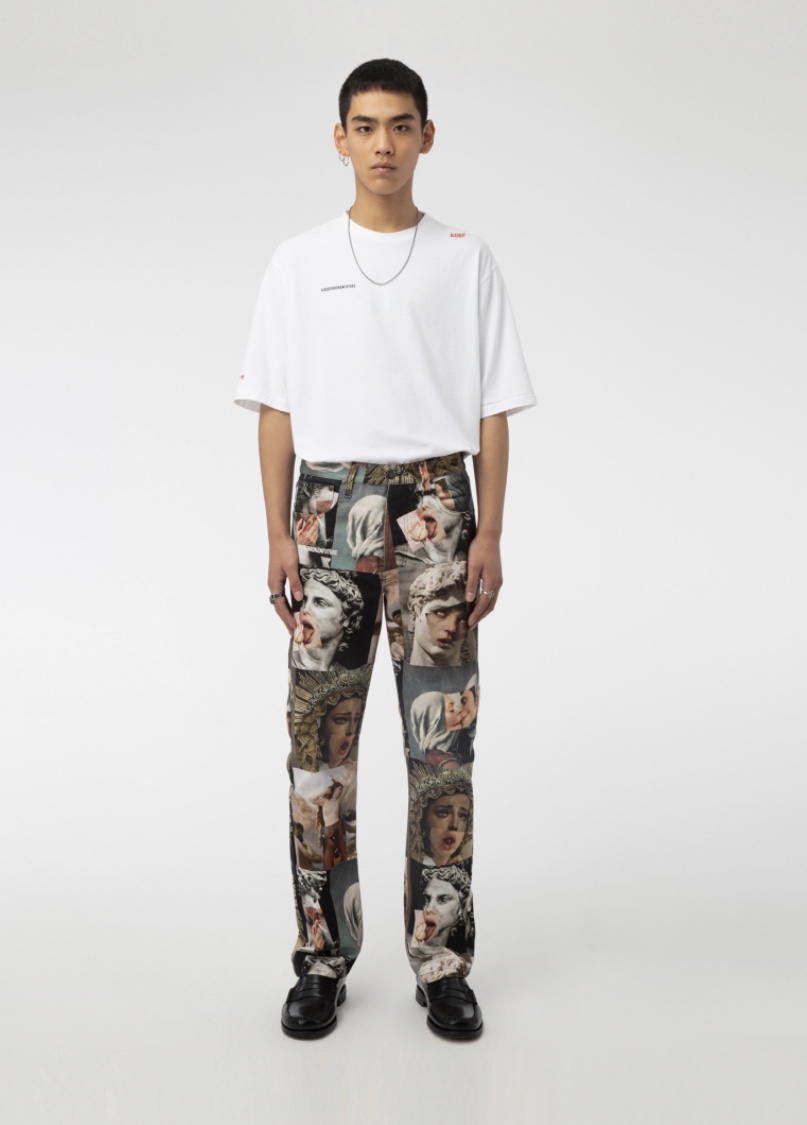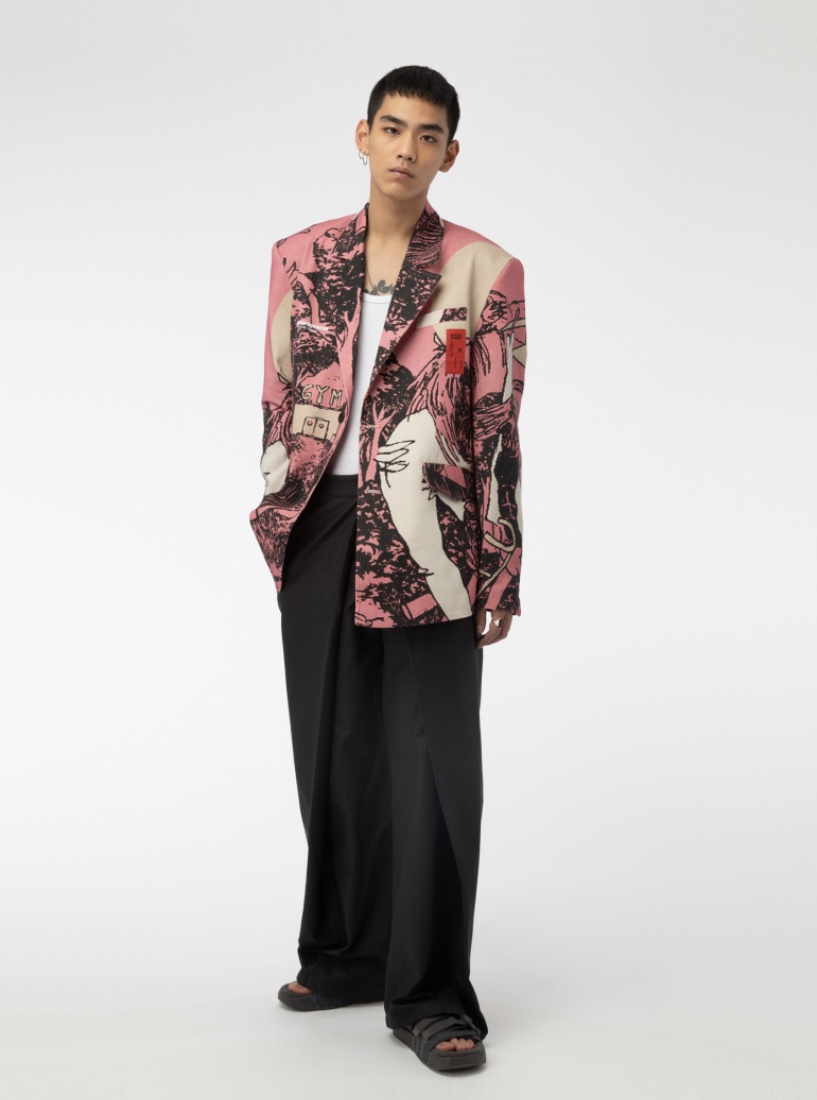 Kids of Broken Future consistently puts out pieces that are sure to enhance any outfit, and wouldn't go amiss in a stylists' wardrobe. While their clothes are seriously good, the brand clearly doesn't take itself too seriously with its witty product descriptions and satirical labels which aligns well to its contemporary audience. The brand itself is centered on sustainable garment creation and a pro-earth movement, which aptly places it as the brand of the future.