Dunhill has always been regarded as a quintessential heritage brand and in all honesty I wrongfully presumed that I would see simple cuts and materials coming down the runway for their AW20 collection. I must say I was pleasantly surprised to have been proven otherwise.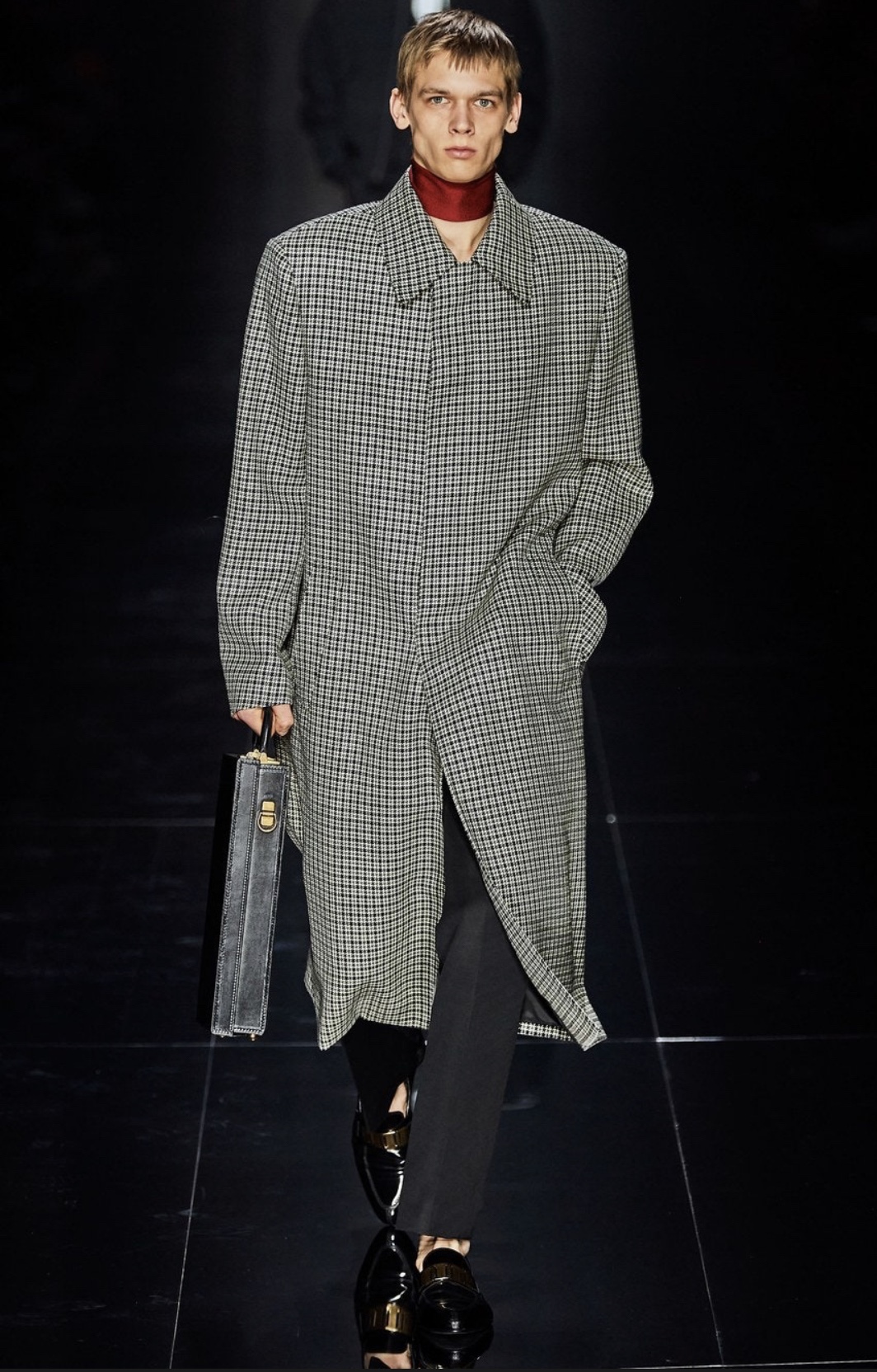 As the models came striding down the mirrored runway, the dark clothing enveloped the space as we were met with pristine structure and expert tailoring. Dunhill delivered the aesthetic of the modern man with scrupulous precision.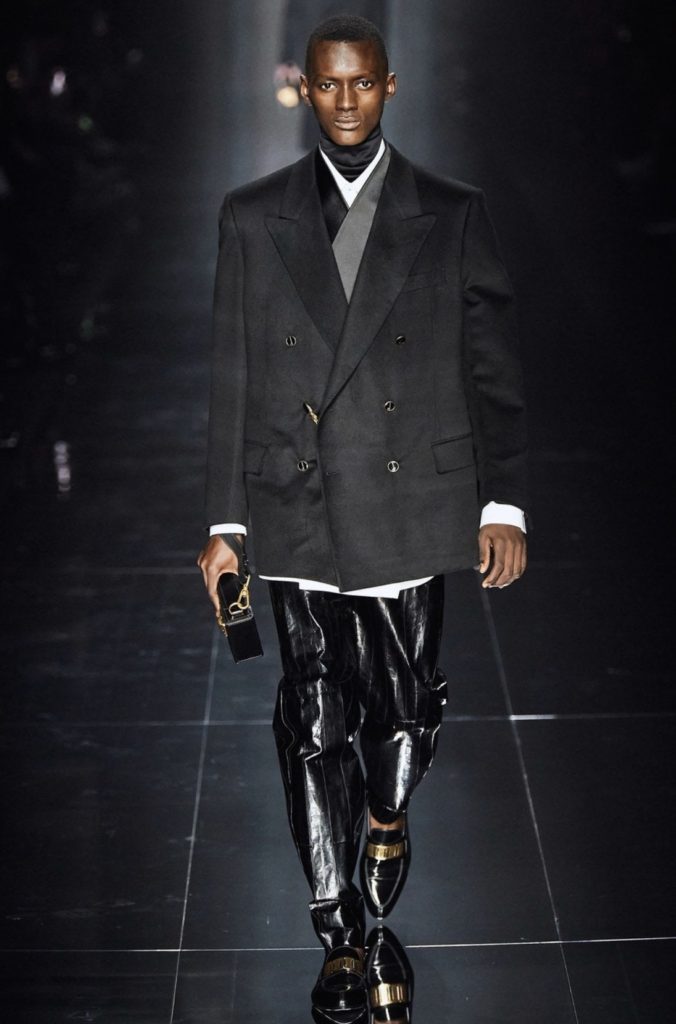 Boxy oversized blazers were paired with shiny eel skin trousers that turned these classic cuts into contemporary garments. From trench coats to wrap shirts and tuxedos, Dunhill delivered sartorial slickness.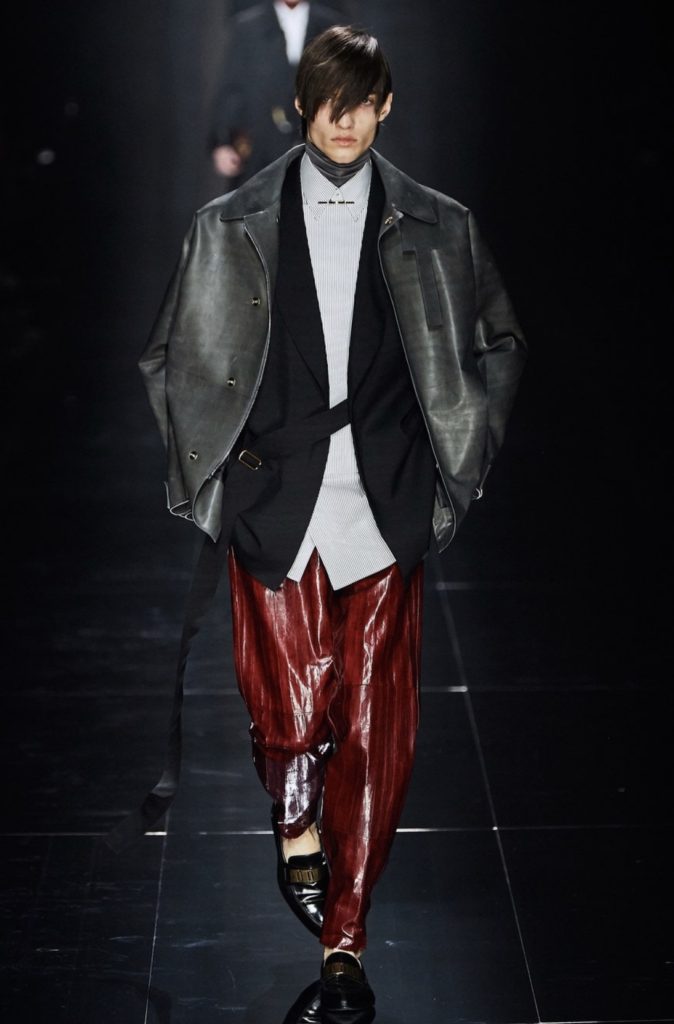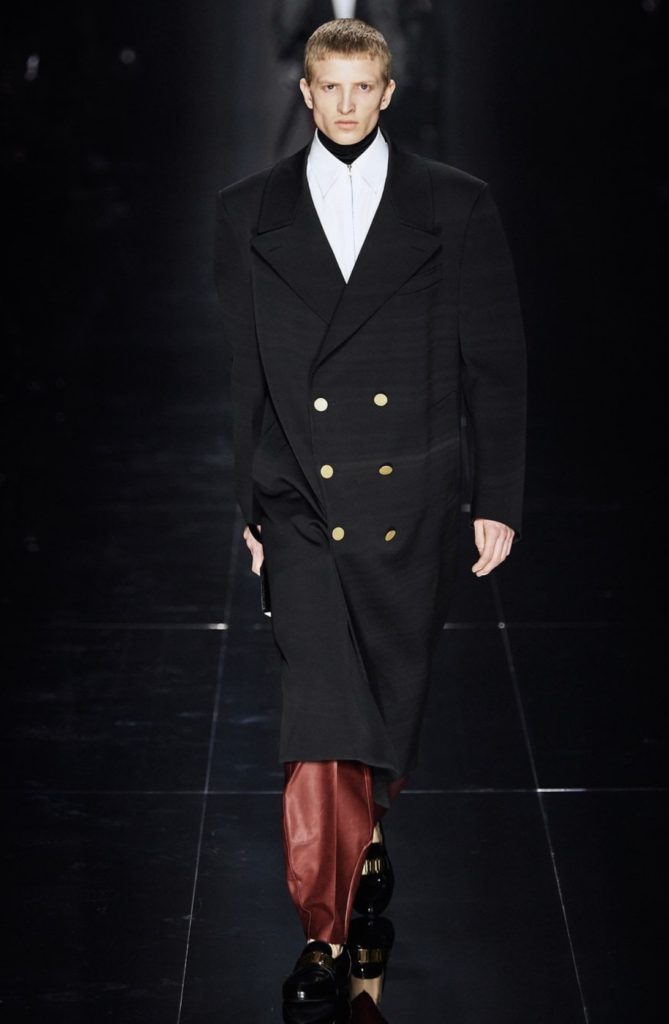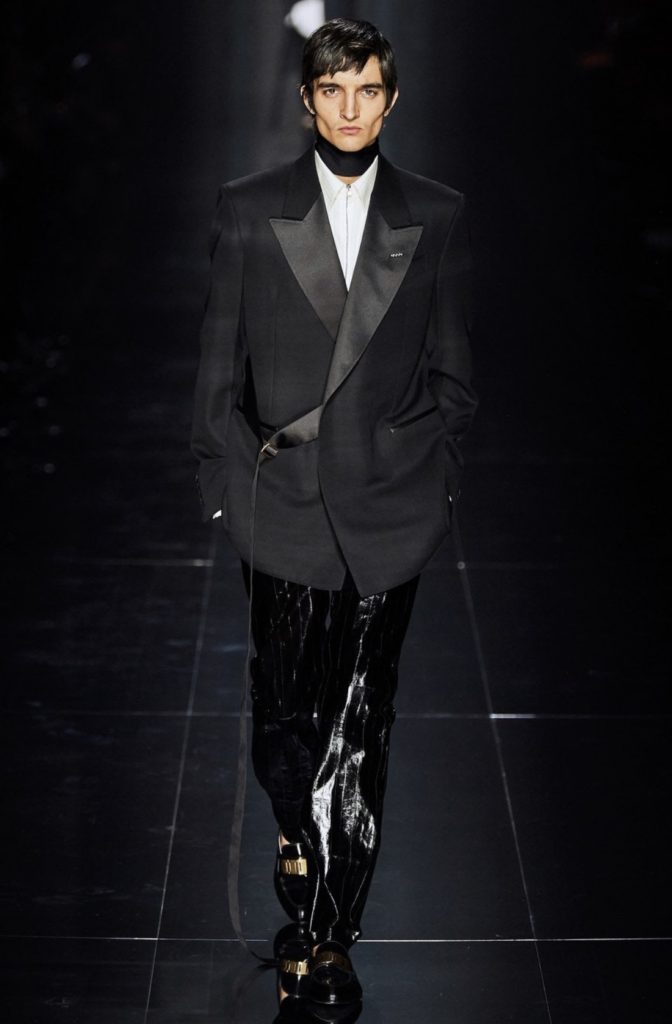 Ofcourse there were still notes of the old Dunhill with the sparing use of tweeds and checks but under Mark Weston's leadership the new Dunhill delivered British elegance to a tee. The use of luxurious leathers, paired with penny loafers and accessorised with mini dunks and document holders, brilliantly illustrated Dunhill's craftsmanship and the ability for Weston and his team to piece together varying elements of British design and re-contextualise it to a new standard.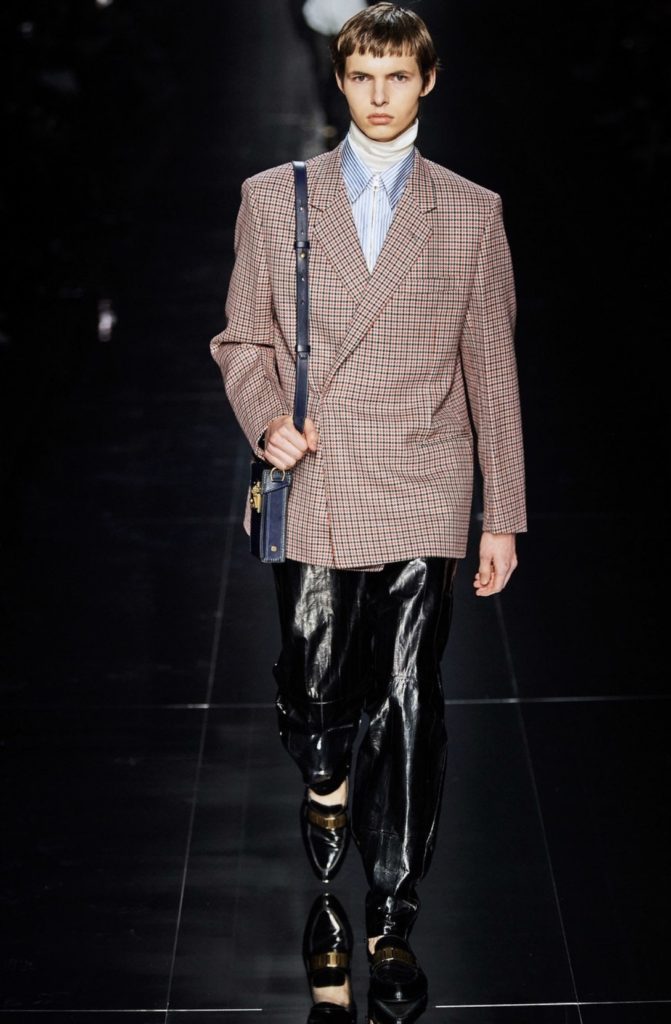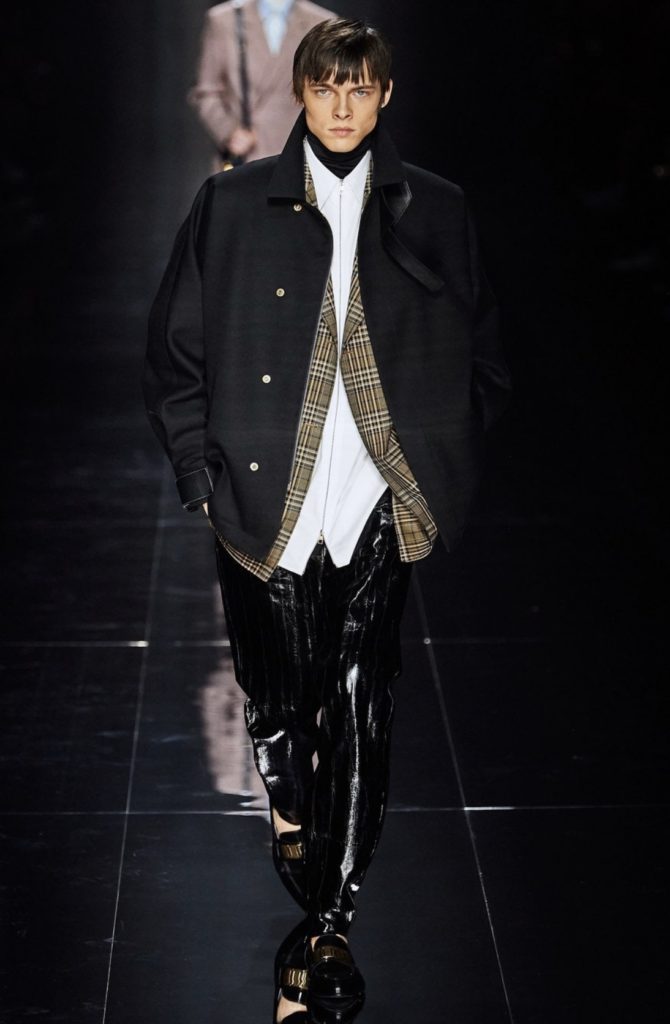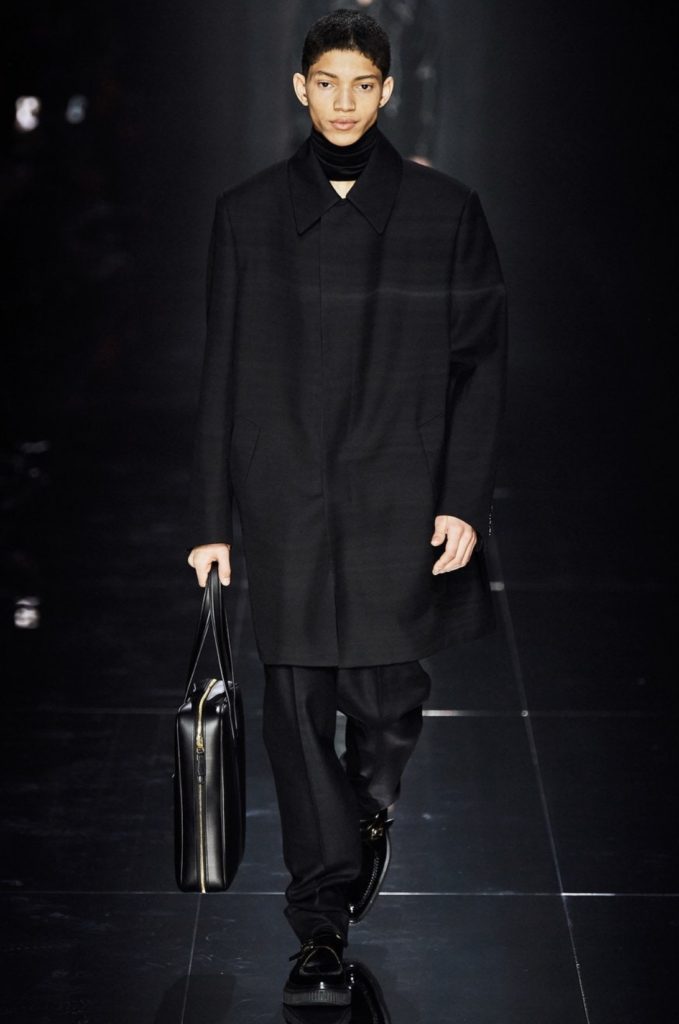 This collection is a huge marker for Dunhill, not only to reaffirm it's place in fashion History, but to solidify its contribution to the present. The brand has effortlessly created a collection that is sure to be an object of recreation efforts amongst other brands and fast fashion. We welcome this renewed Dunhill which can easily become the poster brand for the modern man or woman!