Statement jeans have been a favourite of mine for some time now, there's something about being able to elevate an outfit with just one garment. One brand that makes this possible is Bangkok and Austria based, Ebony Tylah. After coming across the self named brand on Instagram, the designs struck a cord with me due to her medieval-esque designs.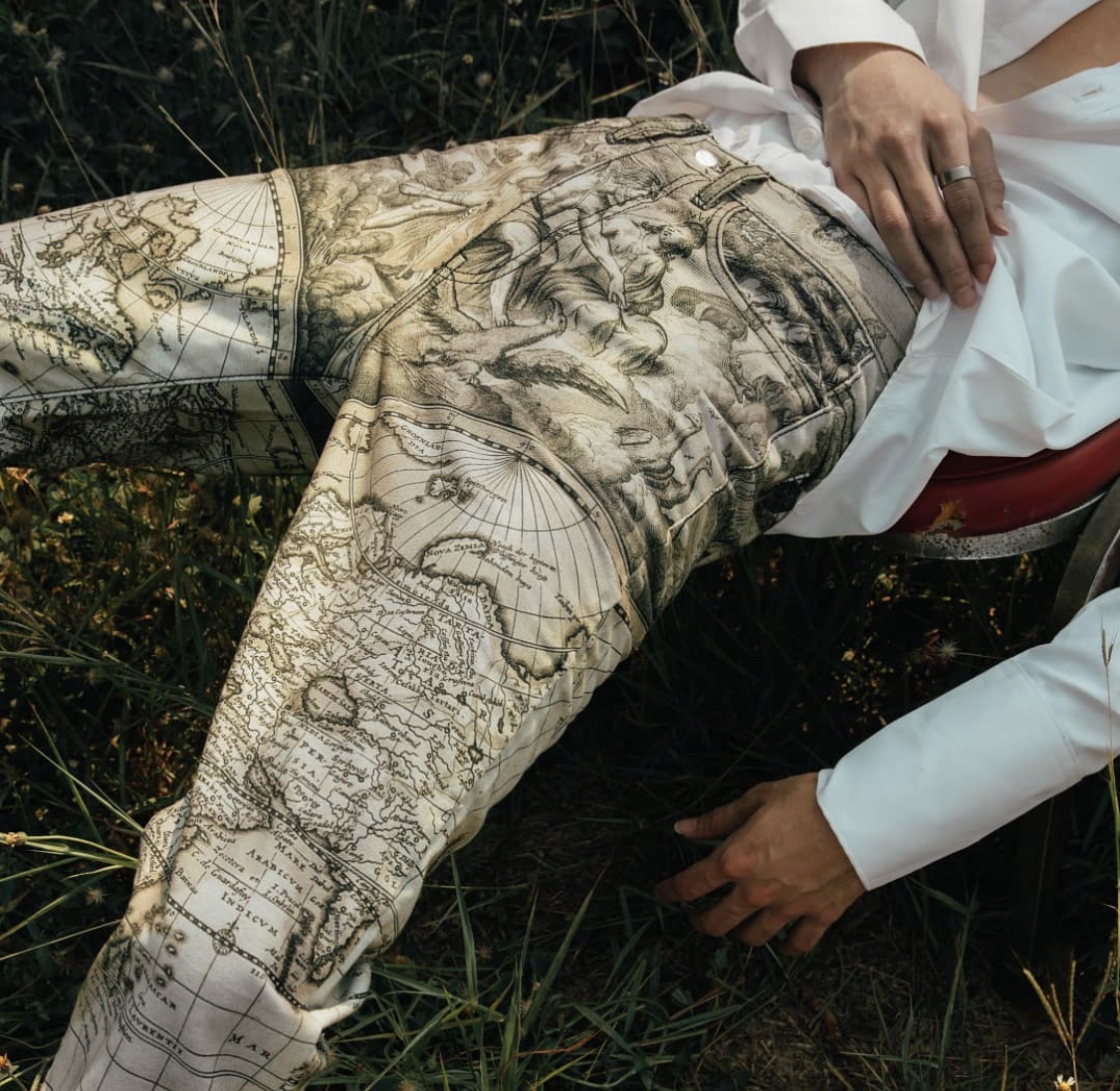 Tylah currently has a small collection of striking trousers that are perfect for the Autumn season. Shot amongst woodlands settings, the pieces feature artistic images of people and buildings from historical periods. What I love most about the trousers is their ability to be suited to both men and women as it can be worn in different ways.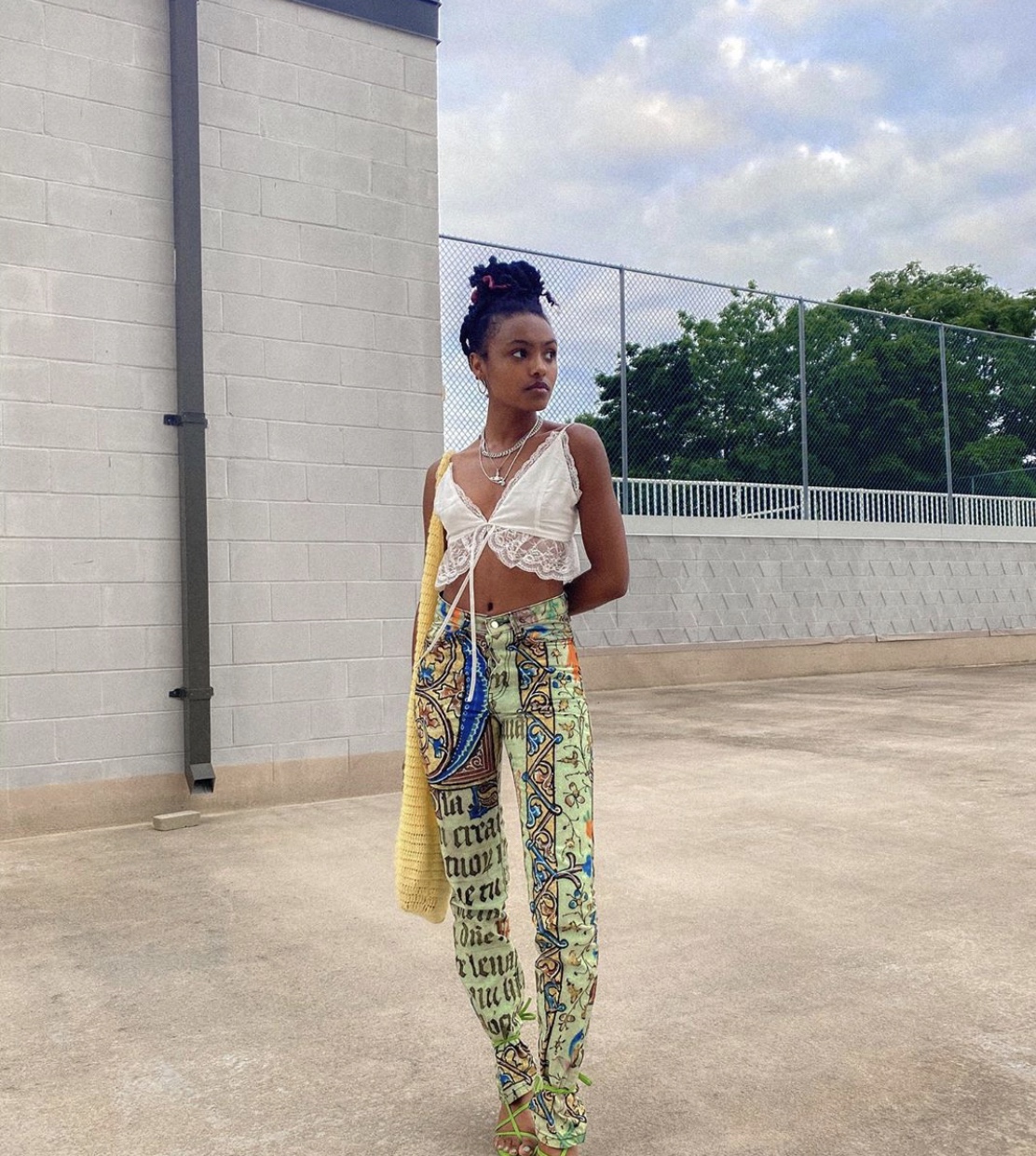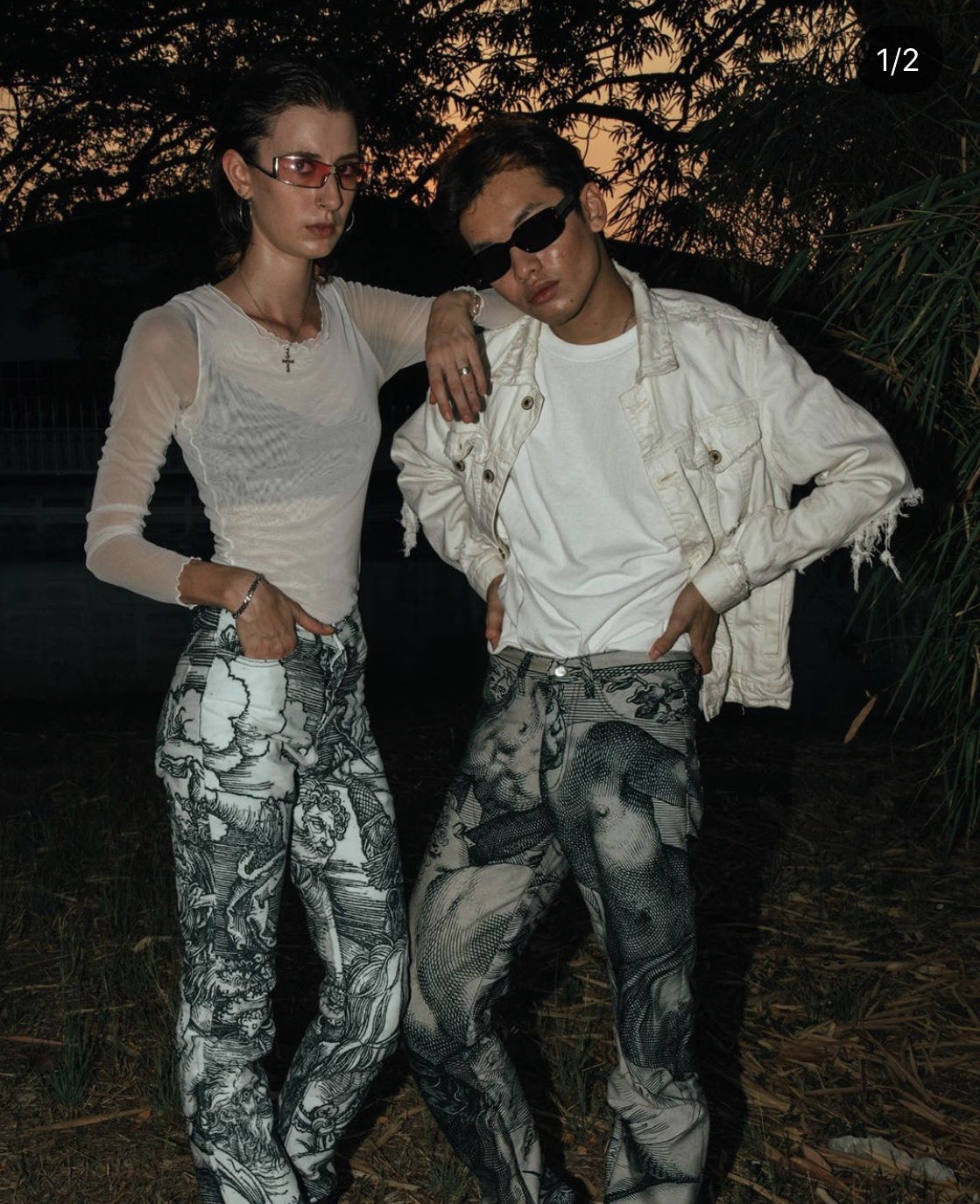 With a style likely to grow in popularity, I hope the brand is able to maintain its niche, though it would be nice to see Tylah release a range of jackets- perhaps a stained glass or statues design. The brand aligns itself very well with the Classics era which is fitting as its intricacies are what makes Ebony Tylah elite. Its hard to pick a favorite pair as each one will make you feel like you're among the greats.