London Fashion Week Mens gave us presentations that were equally as captivating as the shows, and the Bianca Saunders presentation was no exception. Upon arrival, we were lulled in by the upbeat sounds of reggae which completely melted away any regrets of the early morning start.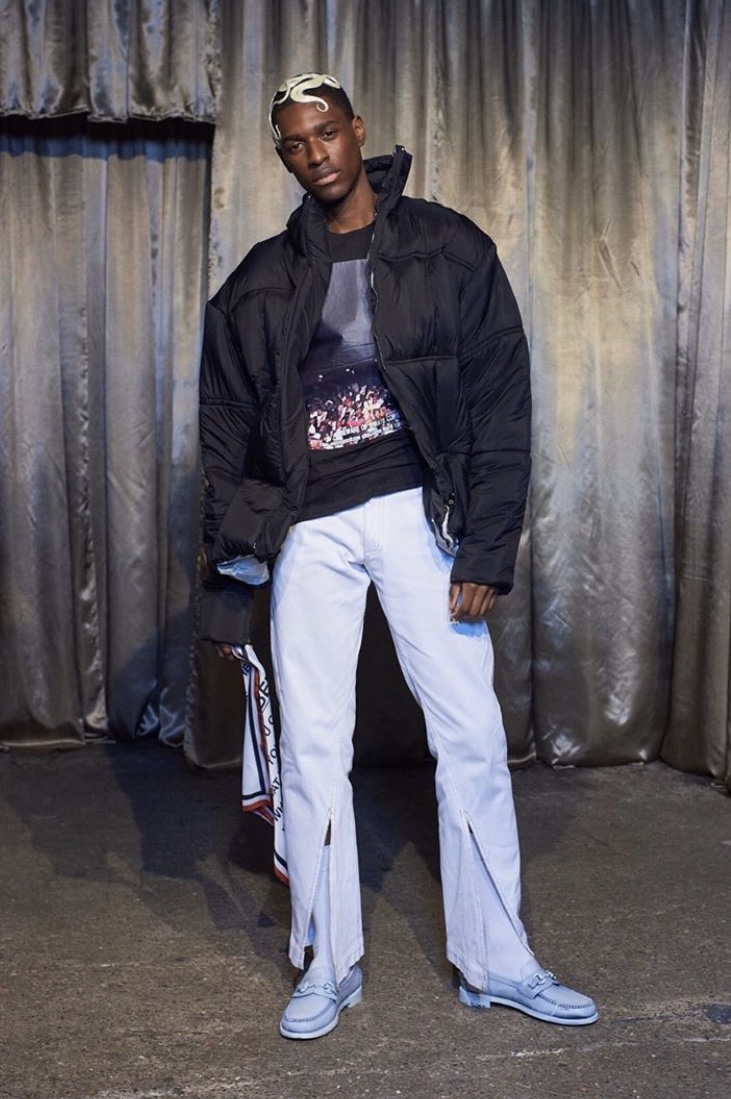 As I'm already familiar with Bianca's work, I expected to see strong colour blocks, minimalist cuts, as well as excellent co-ords in the AW20 'Videolight' presentation, all of which she delivered in spades. Set in individual curtained cubicles, the models moved to the music, allowing each look to have its own stage, with viewing from all angles. Getting to see the looks in motion add to their perceived wearability. The free flowing nature of pieces such as the tonic wine shirt, paired with flaming red trousers accentuated the relaxed tailoring.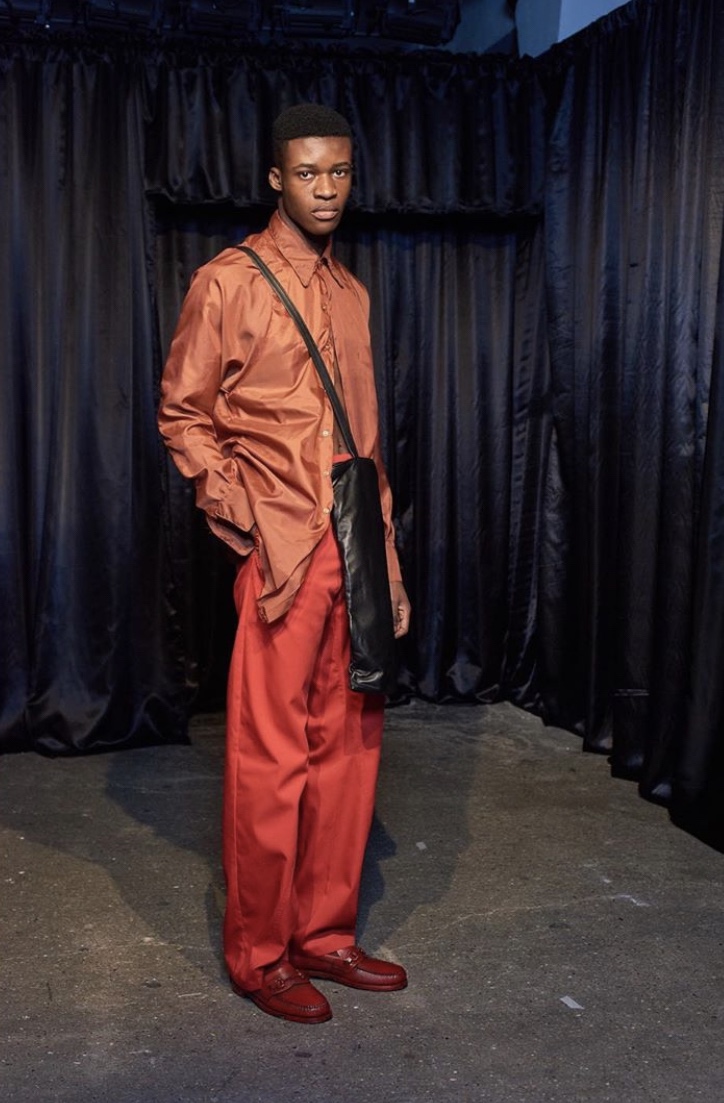 Bianca also premiered oversized and vegan bags which did not distract from the pieces, but instead bound them together in a classic fashion befitting to the designer.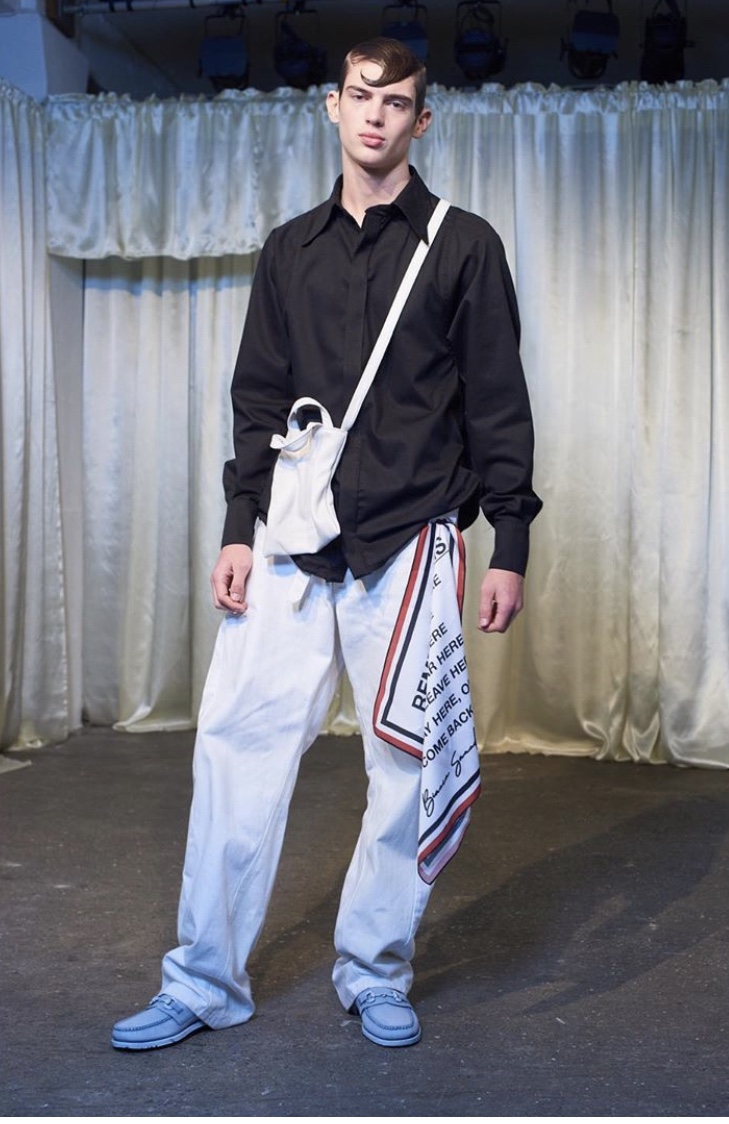 My personal favourites from the collection were the all white leather 'Barlon' two piece, the wire puffer jacket, and the hand bleached ISKO Denim set. Bianca never overdoes anything and it is this devout classicism that allows her to make timeless pieces.