Parisian brands have always had my heart, designers usually have a keen eye for a detail and a flair for pushing boundaries. Most notably, garment production is perceived as an art from as each designer cultivates a niche. One brand that displays such traits is Jasmains. The womenswear denim designer, creates pieces that bring art to life.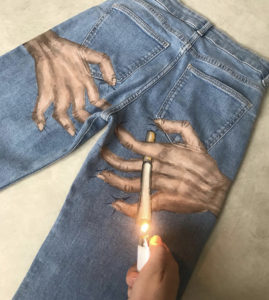 Jasmains paints on denim, incorporating her signature motif of hands to create both sexy and playful pieces in both tops and bottoms. Whether its cupping the backside, or the chest, the prominent palms are pivotal in elevating the design, taking it to a statement piece.  While on the bottoms the hands are either painted or stitched on, on the tops, the denim is cut into the shape of hands and used as the base structure for the bralet, and corset tops.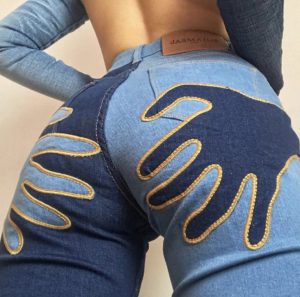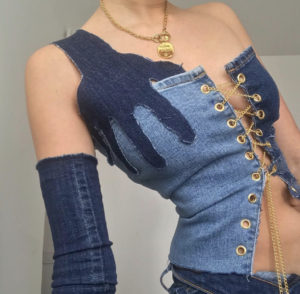 The brand teeters on the line of sexy and suggestive, and is every bit as provocative as its meant to be; meaning it caters to the daring woman. These alluring pieces give you the opportunity to celebrate your body with confidence. With designs this good, you'd be silly not to try and get your hands on Jasmains.