Last year I really started investing in my denim game and will most likely continue to do so. While there's been a few brands that have caught my eye, its great to see fresh brands coming through with bolder styles. Such is the case for US based brand, Hell on Hood, who specialise in making extra stacked jeans.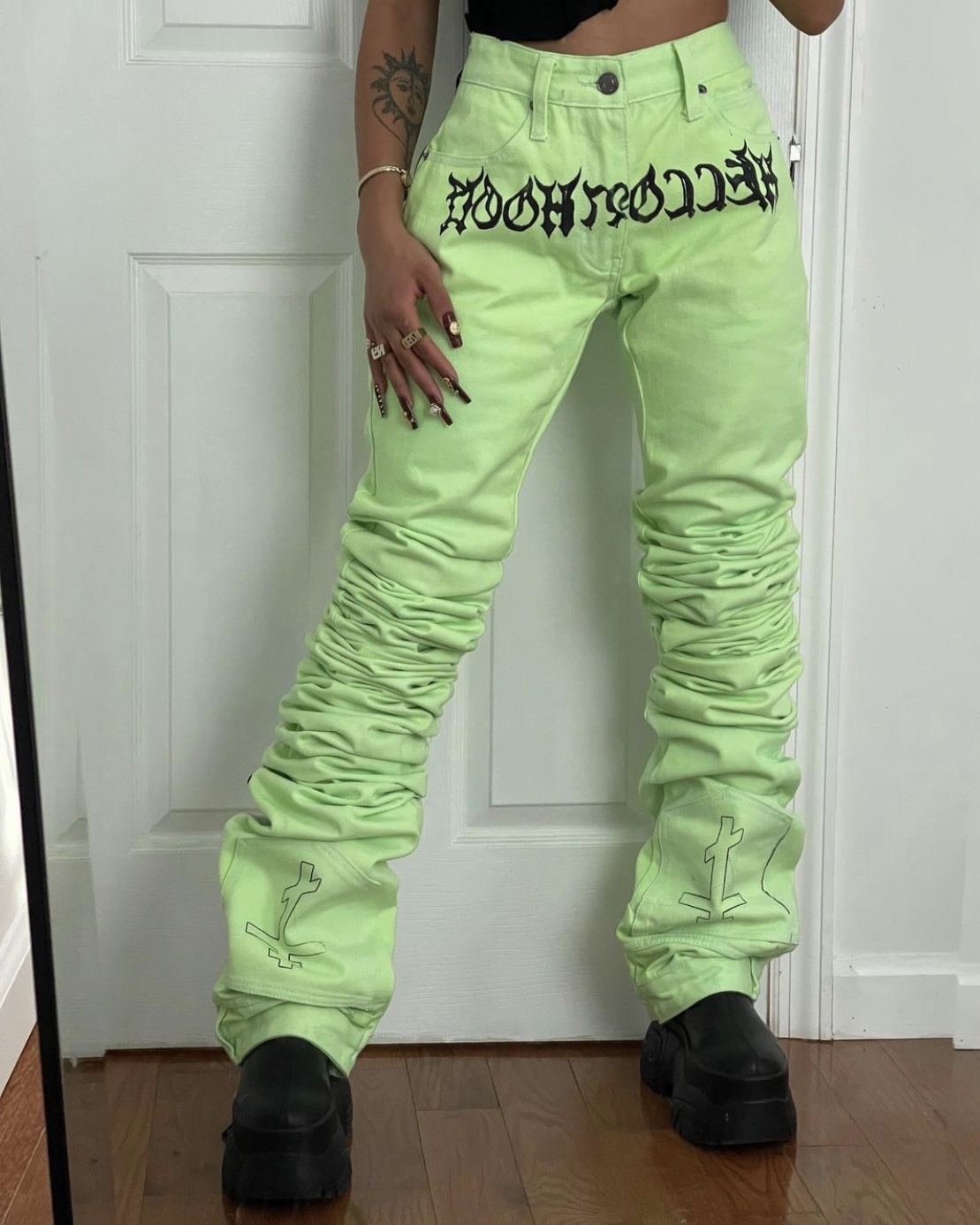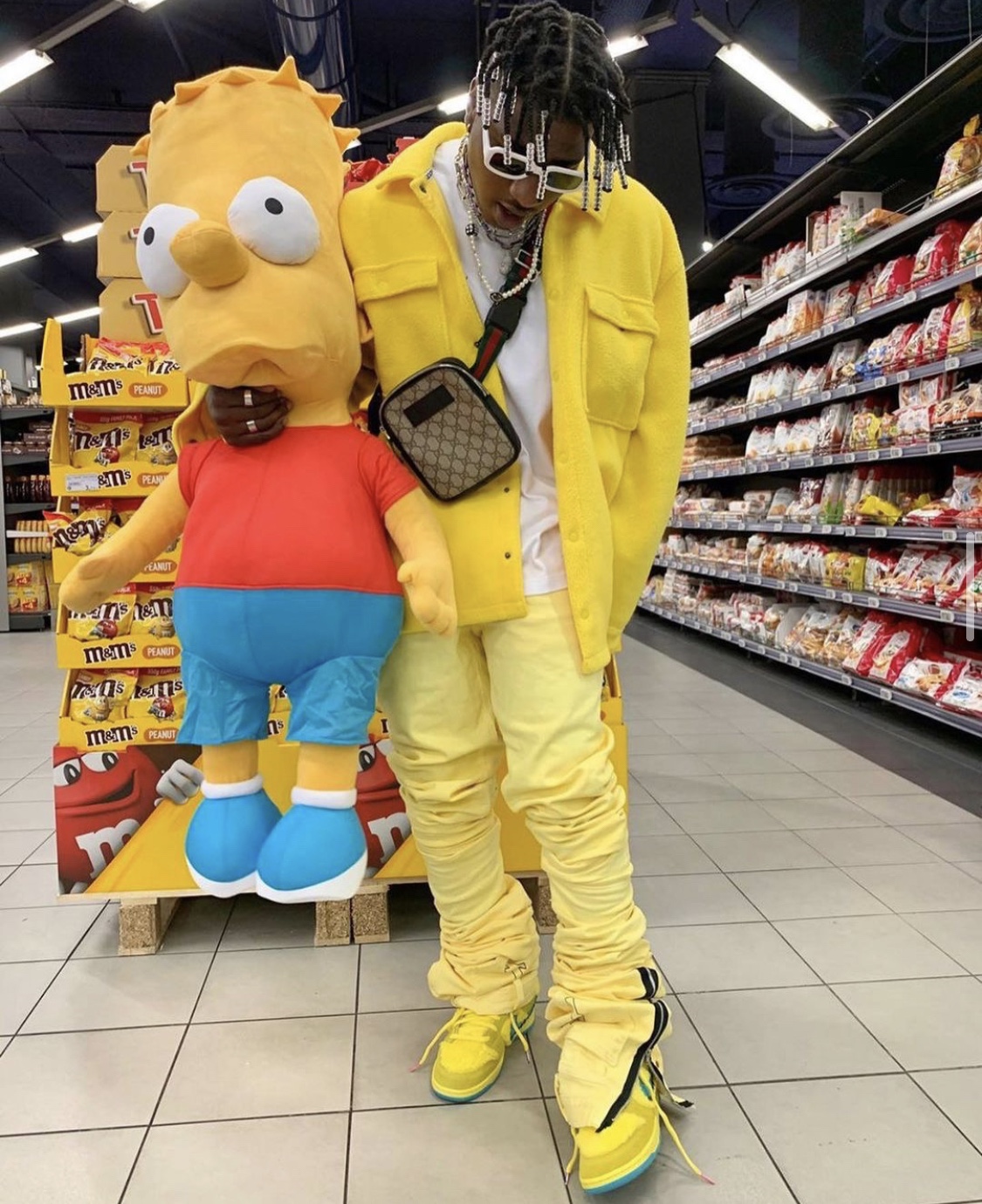 Hell on Hood has taken the stacked jeans trend to a new level to create garments that could make you look, and feel, like the final boss in a game. Produced in a range of colours from metallic grey to acid green, and even creating pieces in leather and reversed denim; the brand makes clothing that have a punk rock feel, which is accentuated by the logo emblazoned across the crotch. Hell on Hood is perfect for those that wish to go against the grain.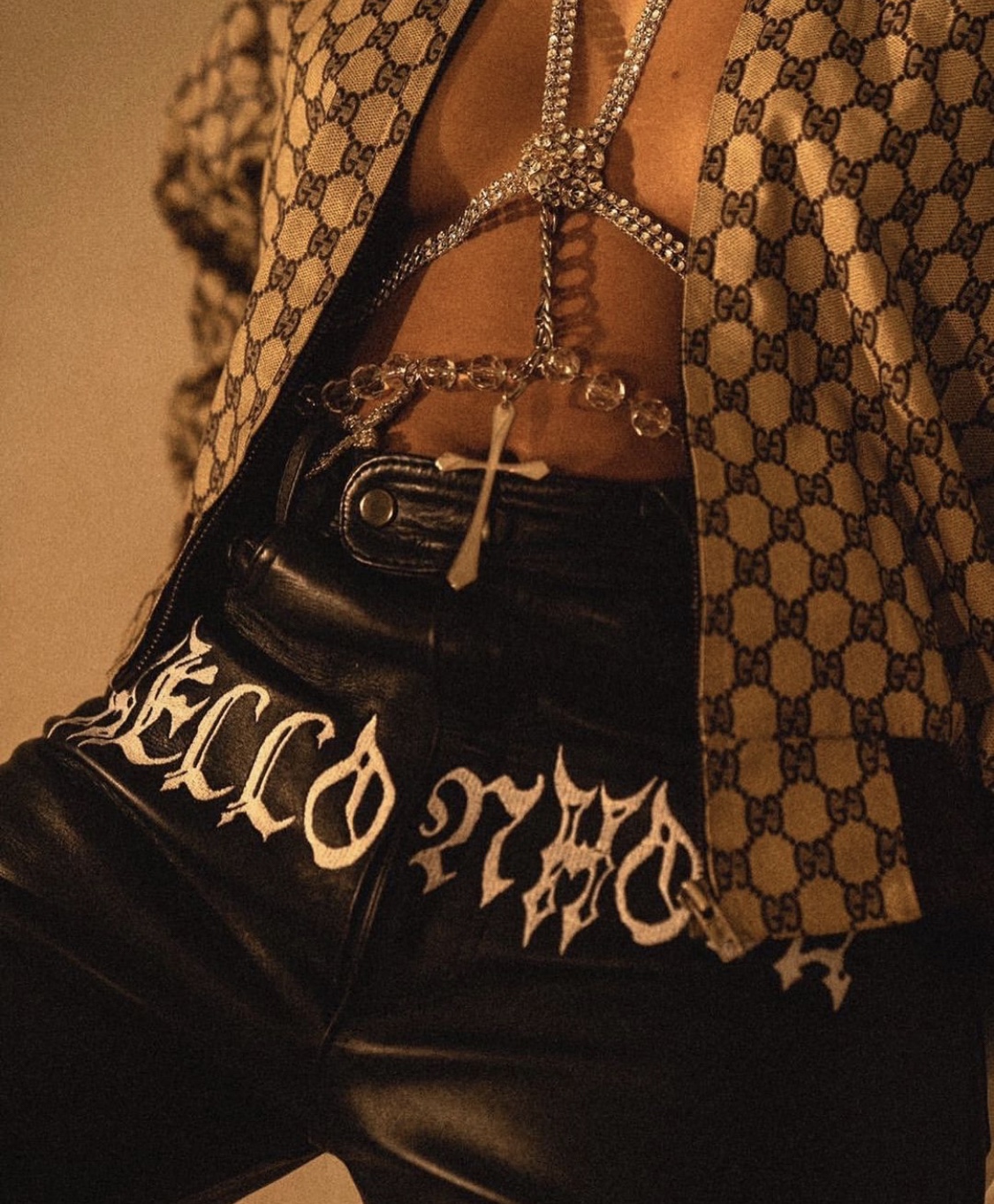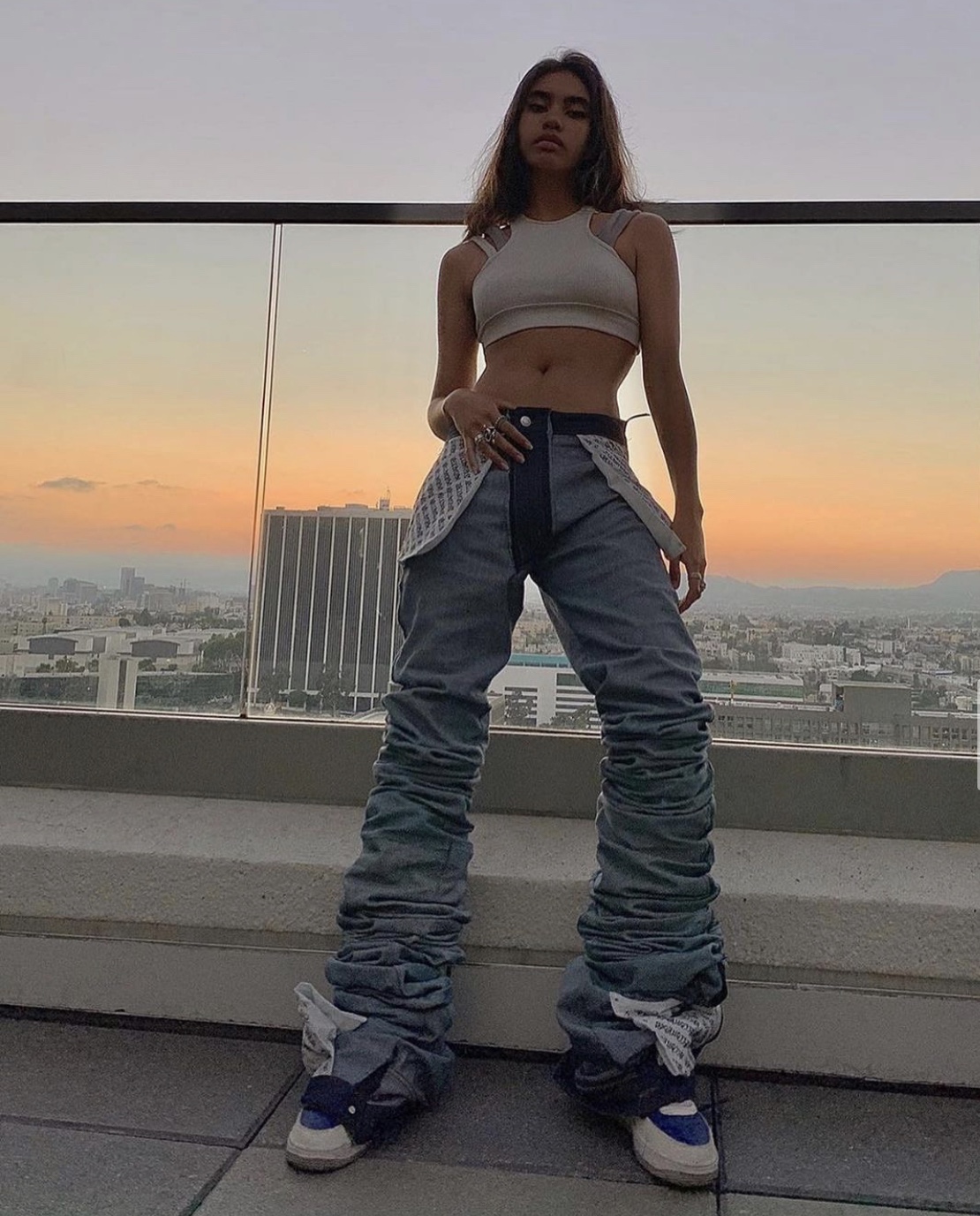 These exaggerated pants are perfect for editorials and could easily be paired with equally unique clothing such as jumpers with elongated arms or inflatable puffers. Alternatively it could also be worn with normal sized clothing if you wish to keep the bottoms as a statement piece. If fashion week took place in person this season, Hell on Hood would probably have featured in street style, as a prime opportunity to give onlookers Hell!