2016 saw a lot of trends from the leather phase, to the pink craze, and more recently the addiction to sunshine yellow. One brand that champions yellow vibes effortlessly, is none other than The HoodLab. This  brand has been cooking up absolute steez with their yellow sweatshirts, joggers, and half t-shirts. These cozy pieces with emblazoned graphics are perfect for standing out in the winter.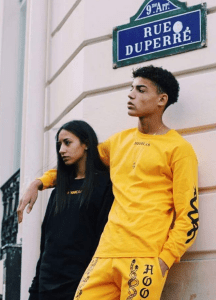 This brand is reminiscent of our much loved stateside streetwear brand Vlone but with more of a 90s vibe. Our favourite from the collection would have to be the black and yellow Hoodfellas half T-shirt. We won't be surprised if we see this brand worn by various musicians, both local and global.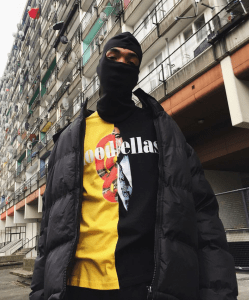 Given the brand's style, we would certainly welcome a collaboration with other streetwear brands and we also wish a range of jackets were made (Think black denim or leather with HoodLab in yellow on the back!). We're not sure if the brand will continue with this colour pallete but we are loving everything The Hoodlab has been cooking up so far!
Website: https://thehoodlab.co.uk/