One thing about me, if there's a way for me to incorporate sports style into my footwear, I'll do it and at times where sneakers don't feel appropriate there's very few brands that will get me into formal shoes much less heels. However one footwear designer has taken on the task of birthing designs that are sports adjacent yet bold and feminine.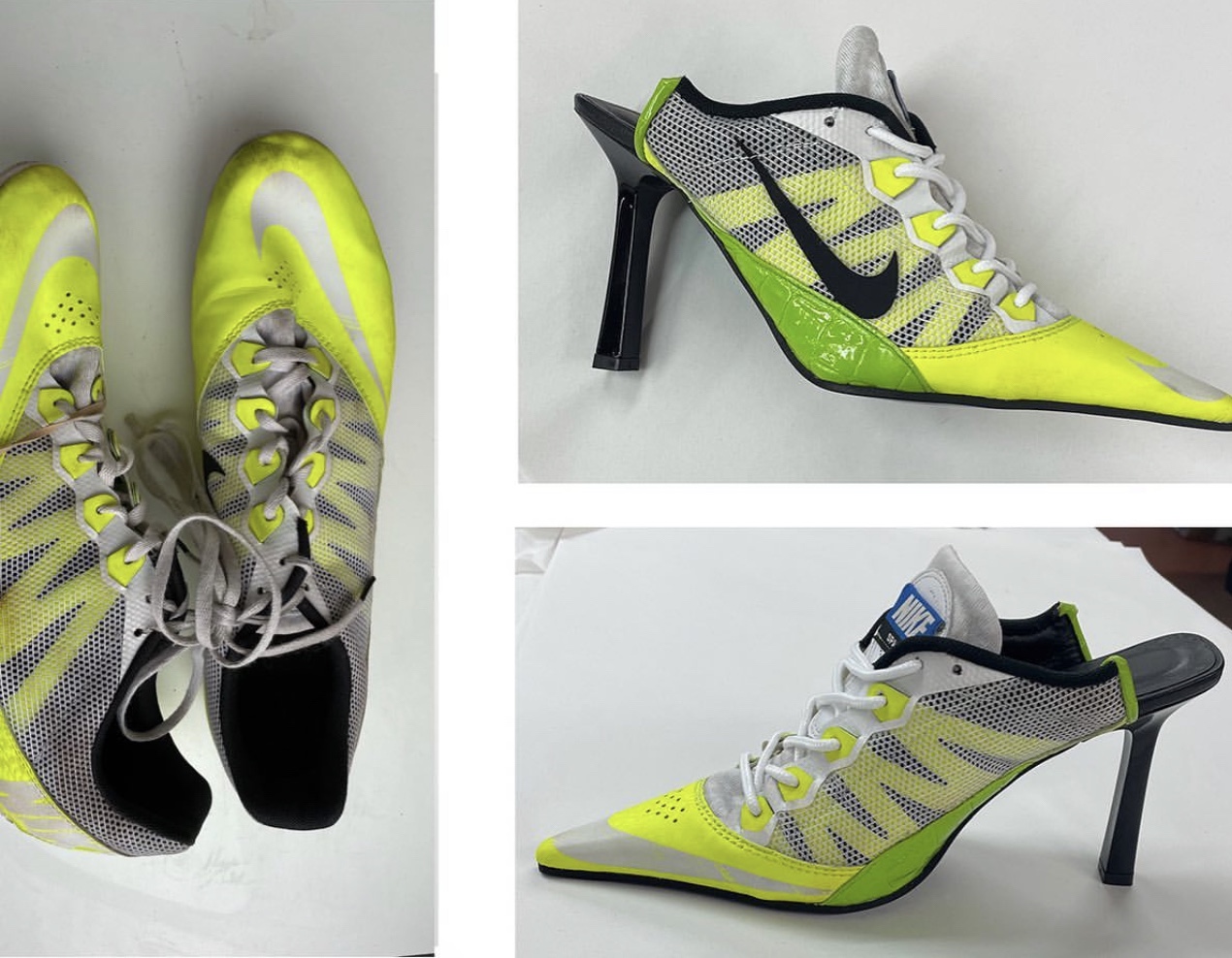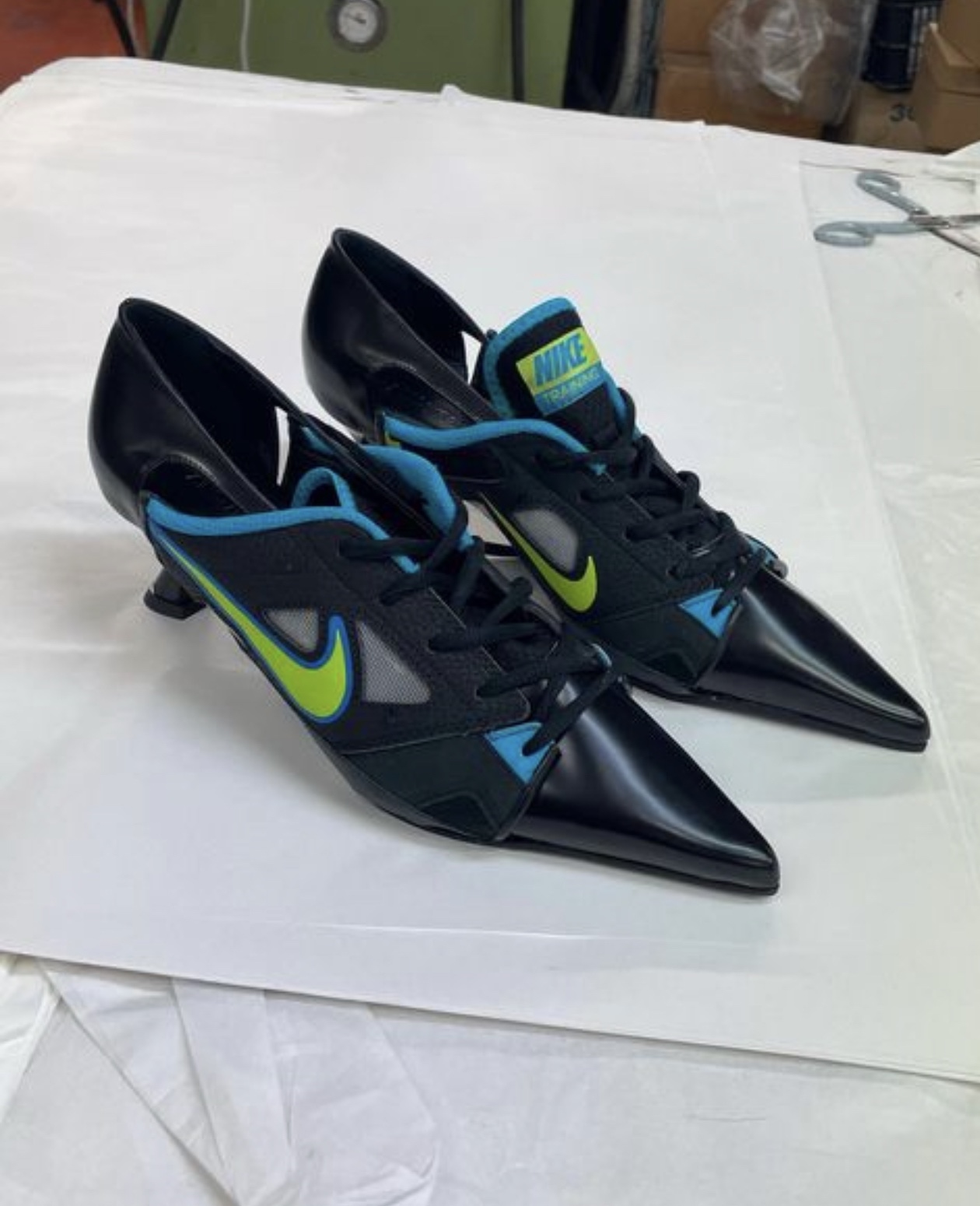 Ancuta Sarca, is the creator of the much discussed reconstructed heels and loafers made from unwanted Nike trainers. The designers shoes might be initially be perceived as retro 'bootleg' heels but her slick designs are legitimately stocked in multiple luxury retailers across the UK. Its easy to see why Sarca has been awarded the NEWGEN 22/23 prize as her sustainable creations are bold and unorthodox. Using materials such as suede, velvet and even calf-high mesh, her striking designs are not for the shrinking violet.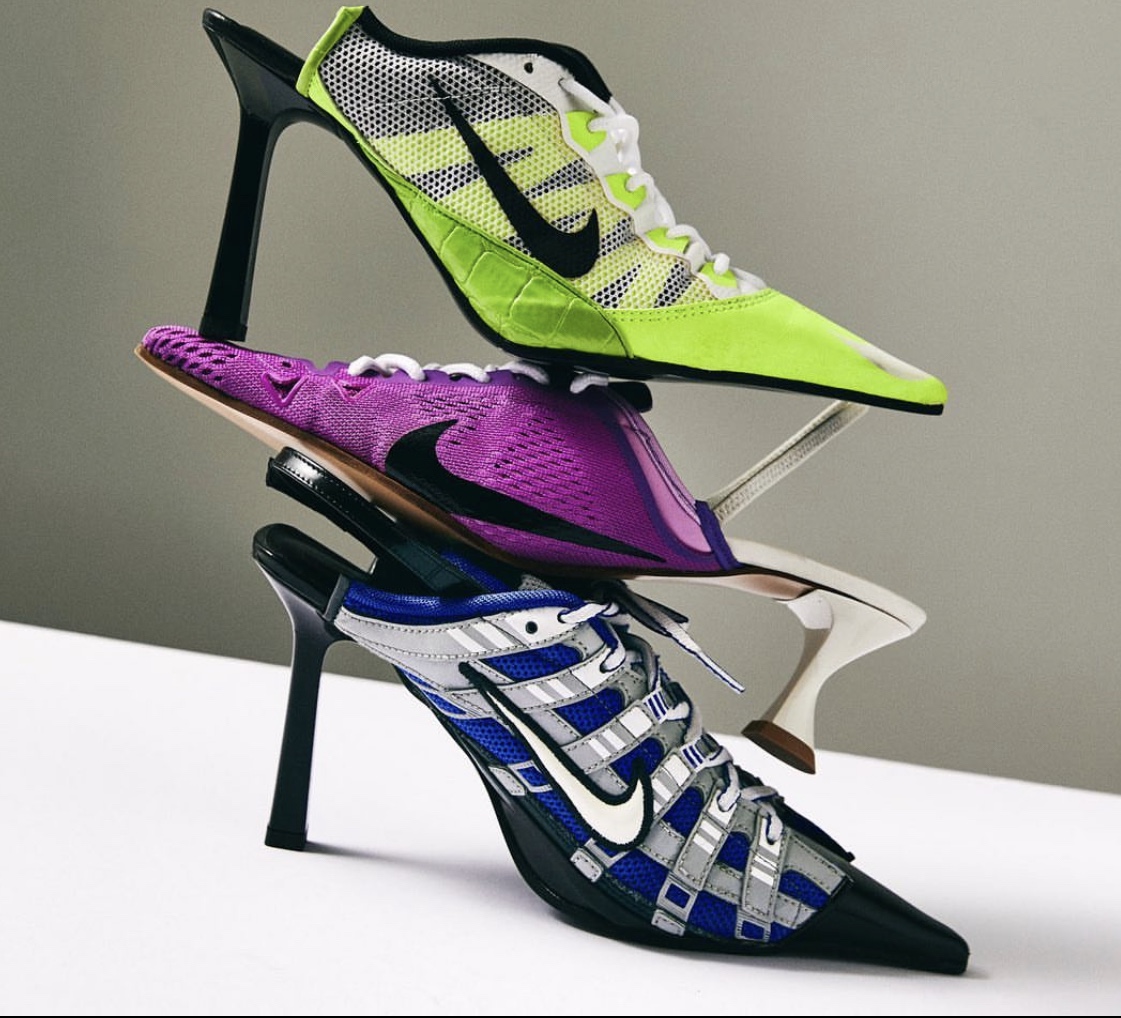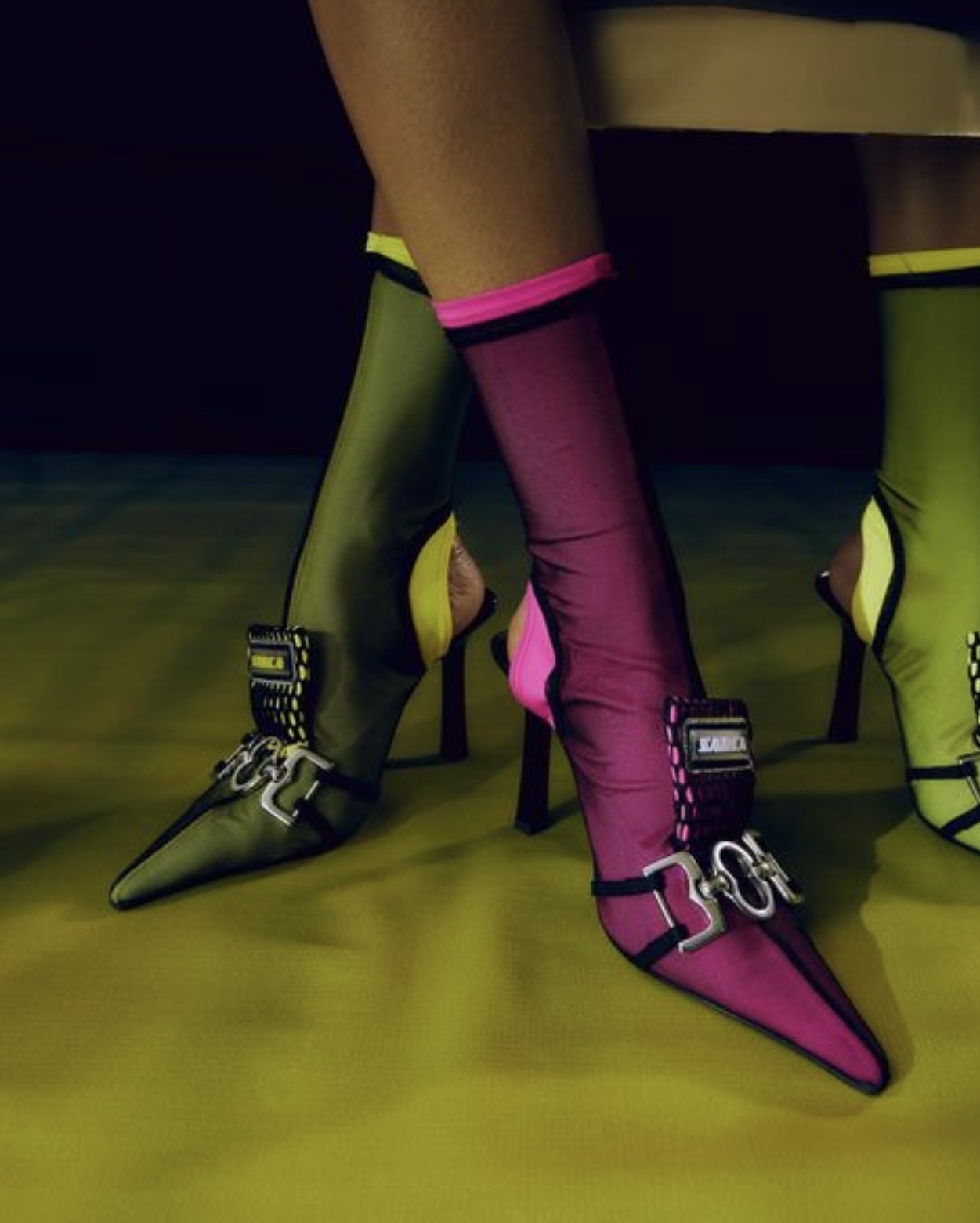 For someone like me who makes shoe contact before eye-contact Sarca's designs are a sure conversation starter, and a welcome glimpse into what sportswear brands might look like should they diversify into formal footwear. Her recent designs; including the Beetle trainer-clogs, are a reference to motorsports using similar colours to motor sport leathers. With colours like neon and purple, Sara's designs dominate an outfit and easily become the focal point.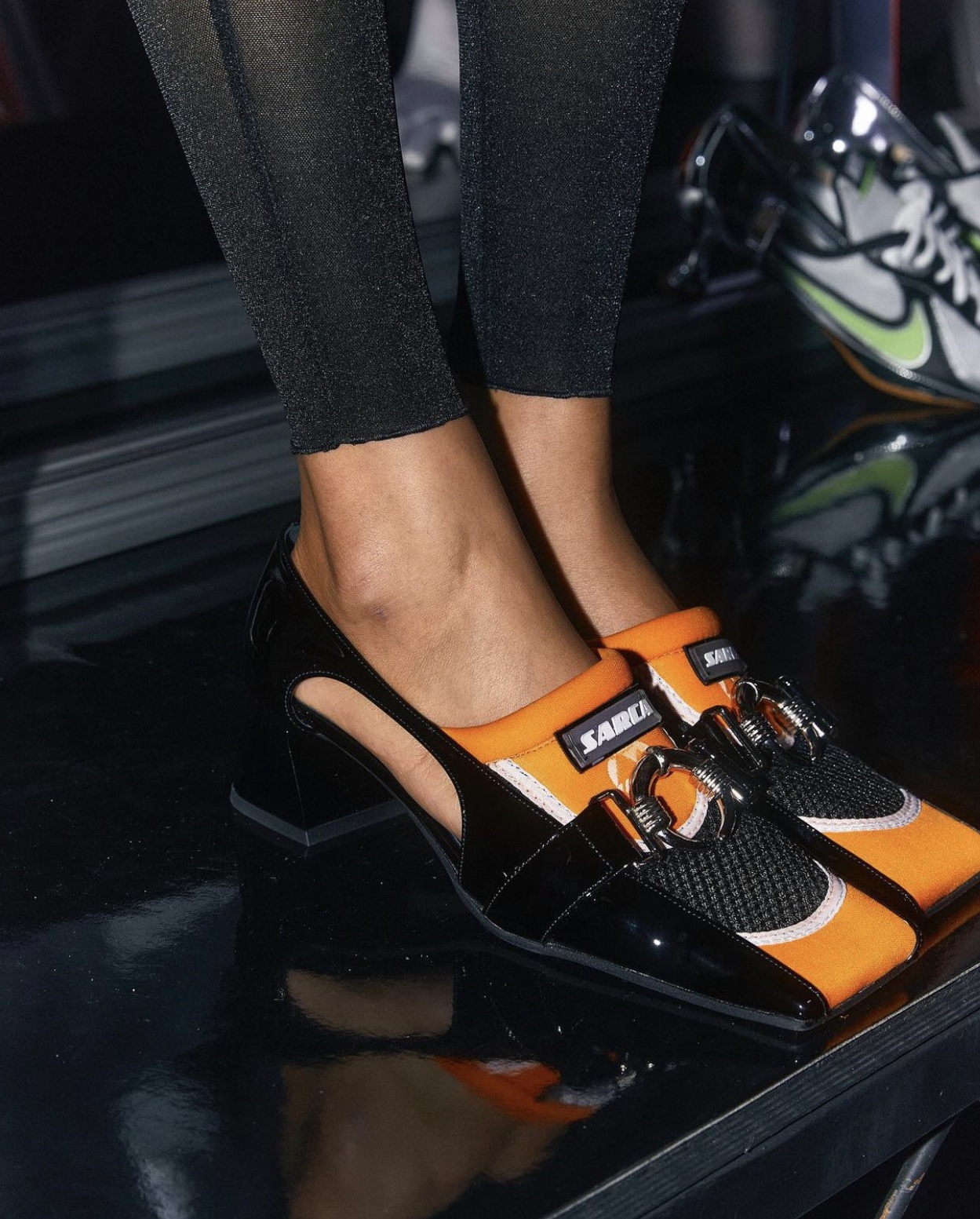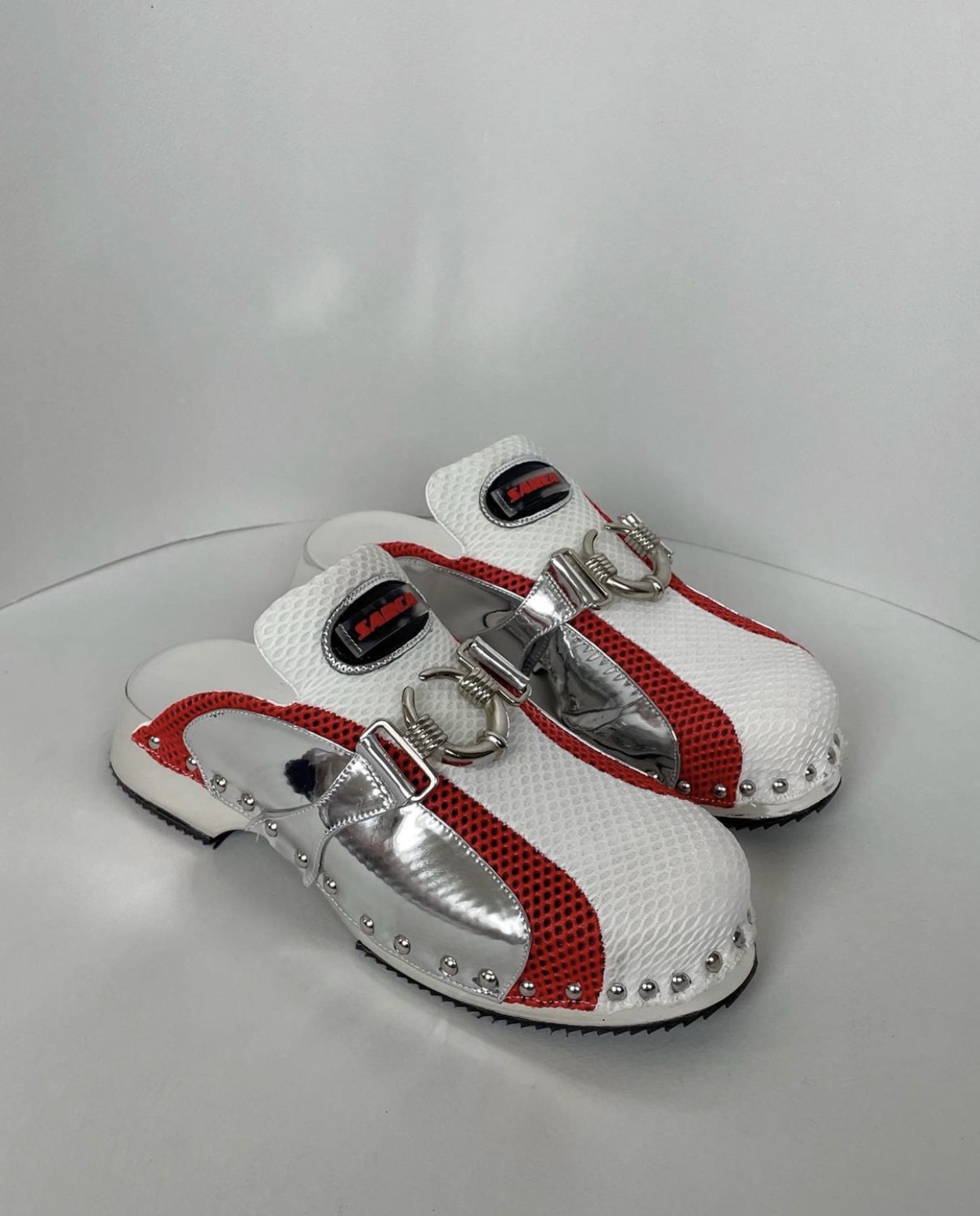 Personally, I'd love to see her collaborate with some of the brands making a return to the forefront of fashion such as Ferragamo or even Diesel, as based on recent collections its clear that Sarca has a breadth of creativity capable of bringing the unimaginable to life. Moving away from the somewhat predictability of women's footwear, these unique hybrid designs place the wearer firmly in the category of Hot Steppa!