With women's fashion week around the corner its only right I use the week leading up to it to reflect on Mens Fashion Week and my favourite shows from January. To kick off the week my first show was Jordan Luca. Having never been to Jordan Luca show, I wasn't quite sure of what to expect.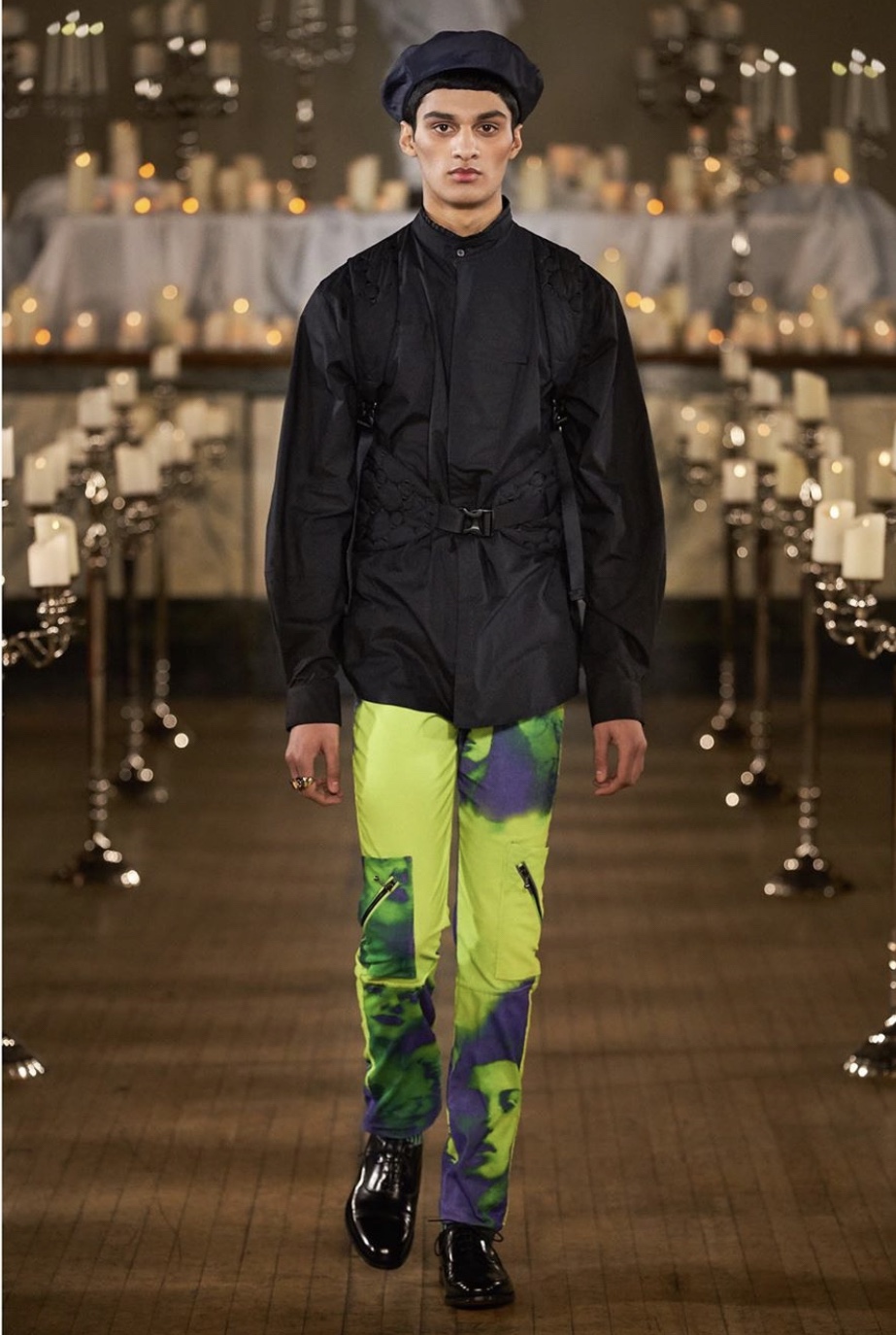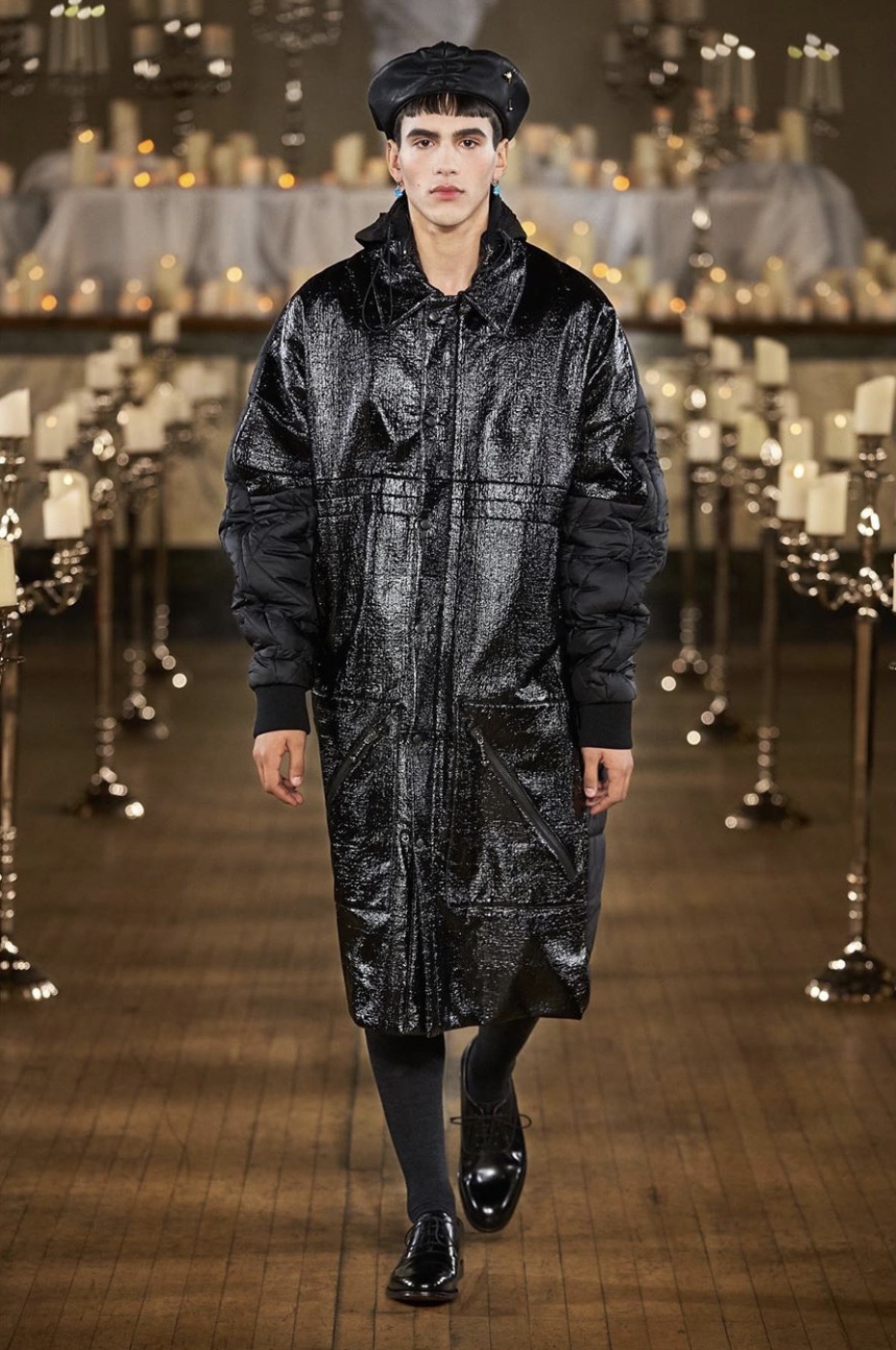 Set inside a candle lit Town Hall for an ecclesiastical aura, the show began with dark coloured, upcycled technical wear befitting for a number of occasions. From nylon longline jackets to 'puffer trousers' and quilted waistcoats the collection was a mismatch of the extraordinary. The show had a 17th century air to it with the inclusion of jaunty hats and Shakespearean ruffles. This was coupled with fine tailoring, and even some references to western and mod style.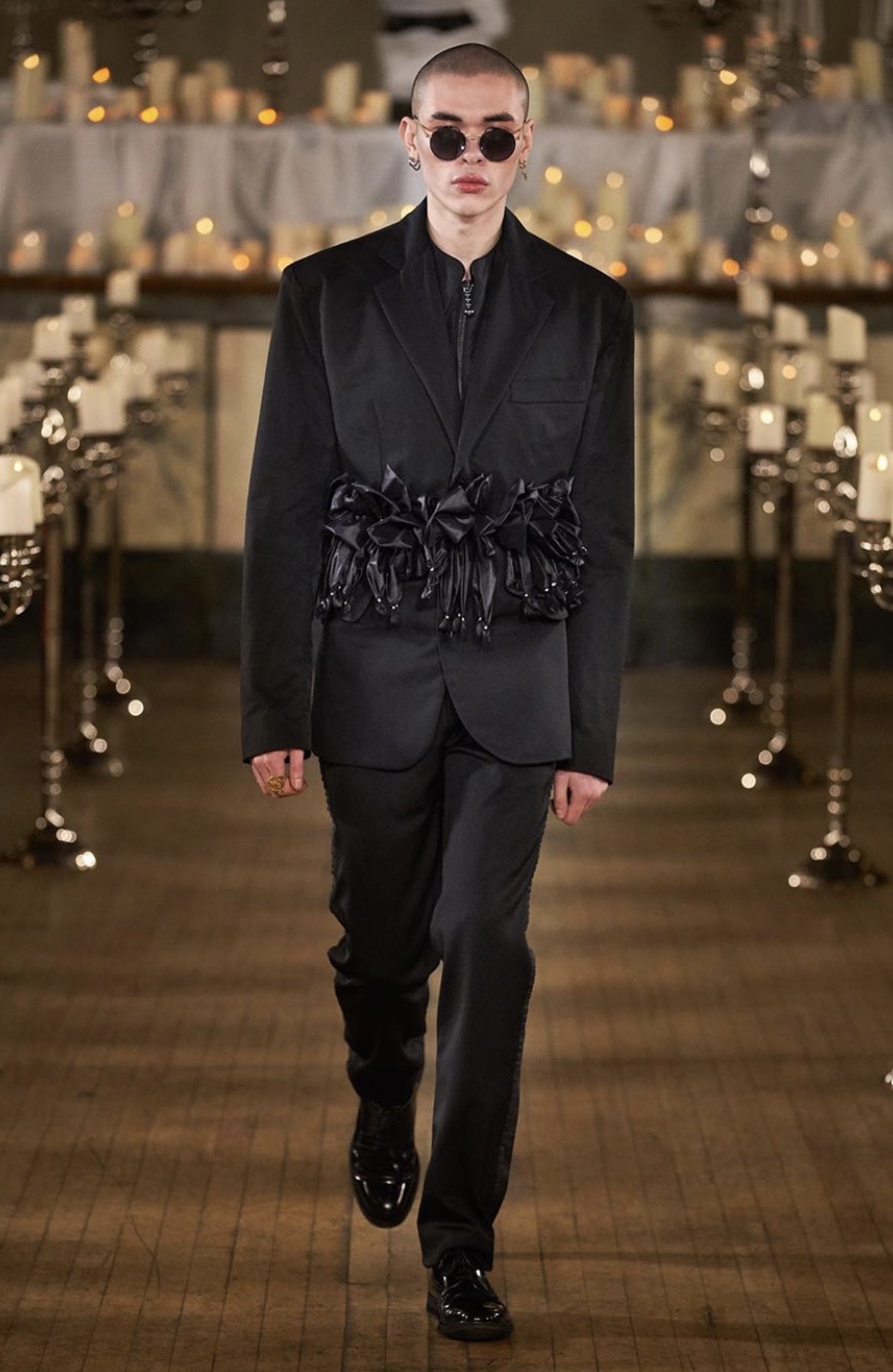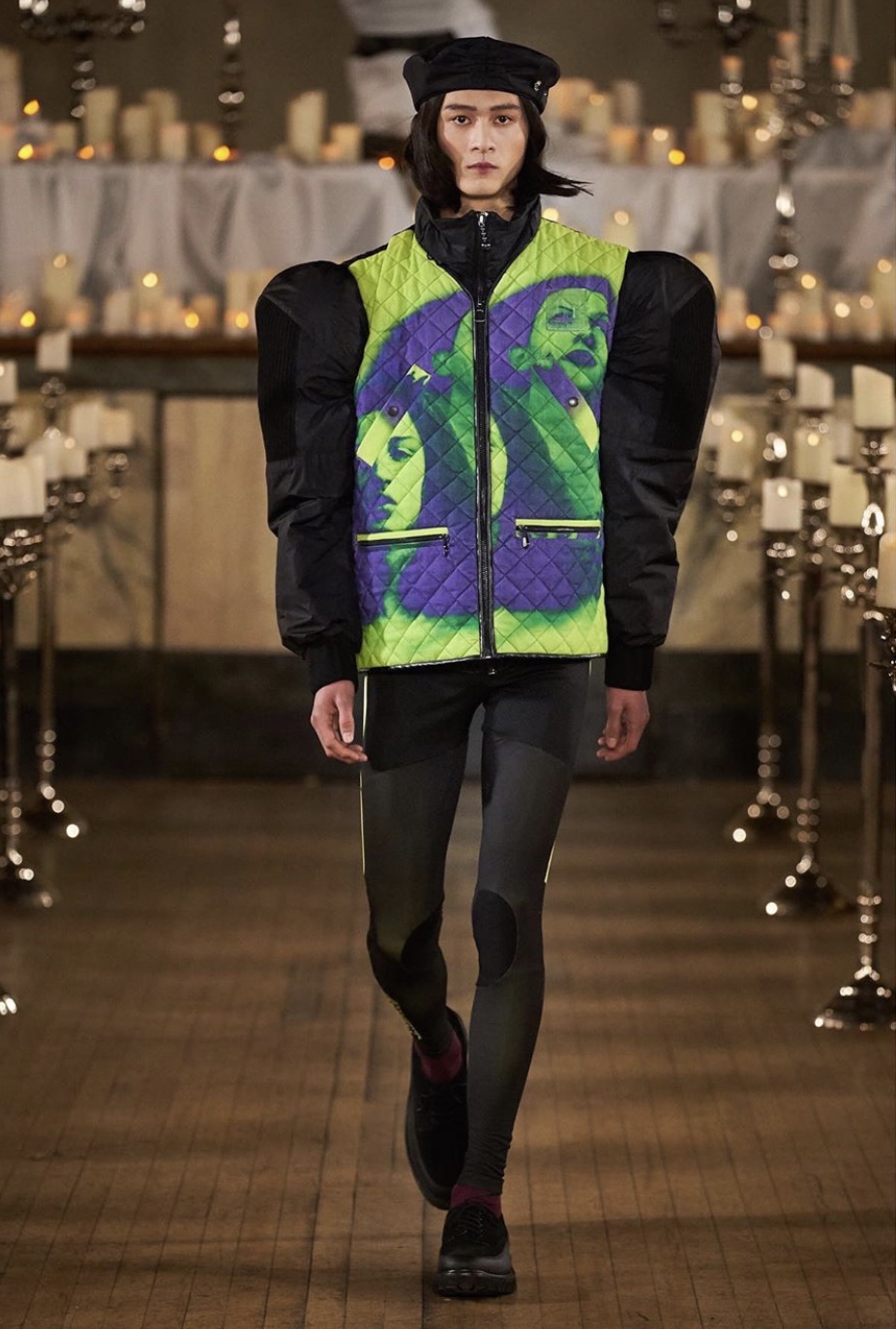 Some of my personal favorites include quilted gilets, graphic print two pieces, and nylon trousers. The brand took almost every conceivable style and 'remixed it' to create an unexpected niche. For example PVC macs, ruffle suits to bring it in at the waistline and add texture, flowing parkas, and exaggerated bucket hats.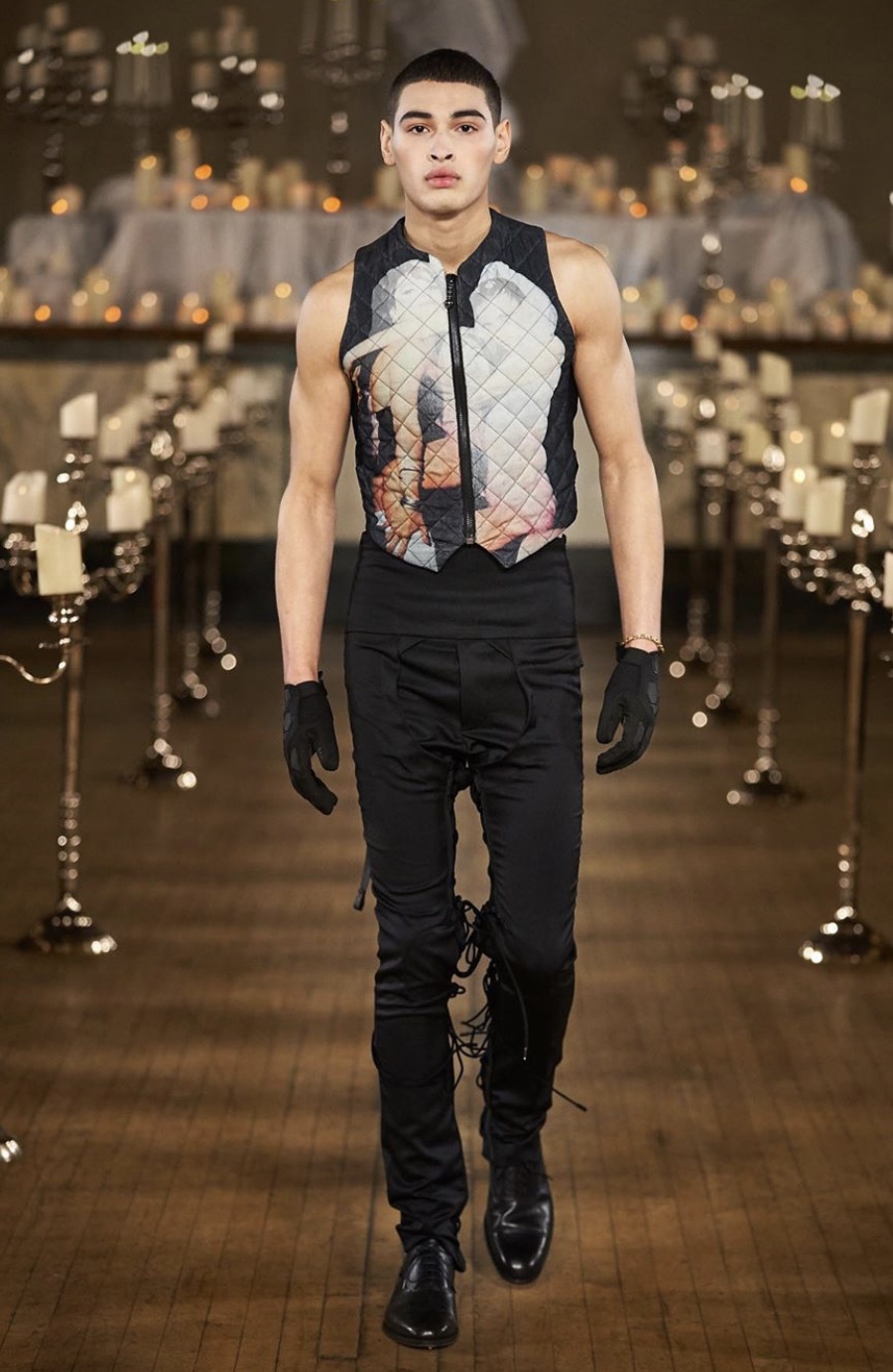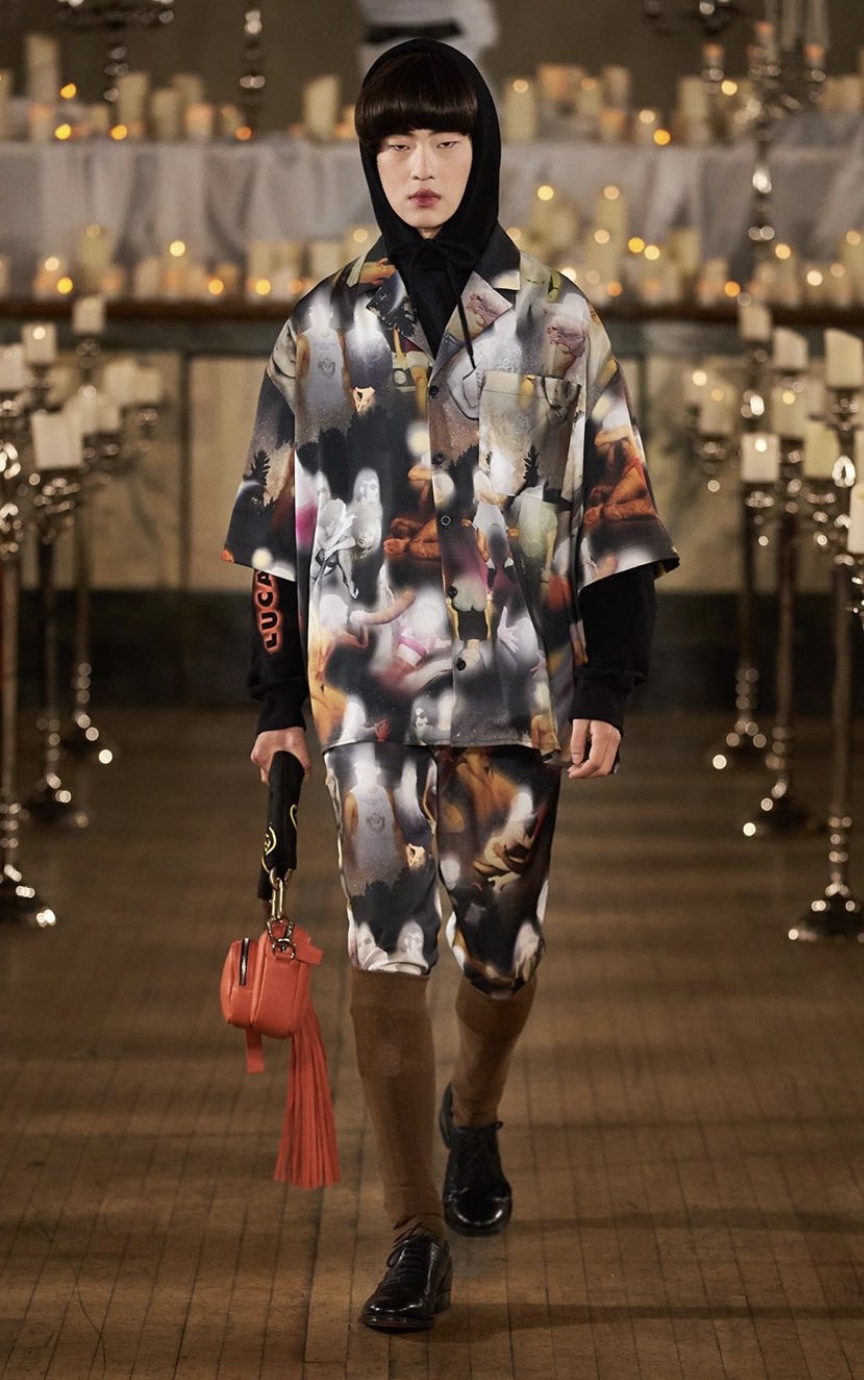 The blend of heritage yet novel, is what makes this collection daring. Jordan Luca challenges us to pioneer a new form of style that is rooted in tradition, but open to personal interpretation, it follows no guidelines yet is still appealing to a mass audience. Jordan Luca's collection reaffirms the relationship between style and individualism by breaking the rules.