Silpa clothing is a new brand that seamlessly entered into the fashion scene. Founded by Manchester based stylist Myno Macheda, the brand is an interpretation of Myno's style, illustrated by minimalistic styling and accentuated by rustic distress.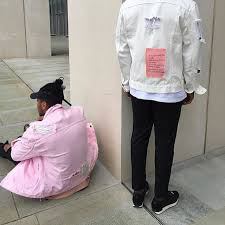 Myno has been on our radar for over a year and we're not ashamed to say he has influenced our own wardrobe choices, so Silpa clothing is no different. The recent hype around pink and beige is ever present in Silpa's pieces. What we particularly like is the brand's 'imperfected' denim which features distressed, paint splattered, and written-on jackets and jeans.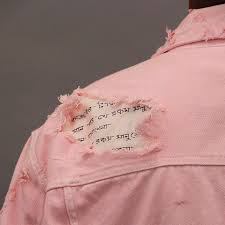 The clothing becomes a canvas for the owner and each piece is unique. Silpa has already had success on such items and it is likely this will continue through the autumn/winter season. We are interested in seeing if the colour palette will change to autumnal colours. Silpa's Instagram also shows how each piece can be styled which provides inspiration to those who wish to purchase. Myno effortlessly integrates Silpa clothing with other high fashion brands which demonstrates versatility in how well they complement other brands.  For a smooth, simplistic look we definitely recommend Silpa Clothing!
Instagram: @silpalco
Website: www.silpaclothing.com