Fresh out of Paris Fashion Week, knitwear was for sure my saving grace with its dual ability to keep me warm whilst looking good by tightly binding an outfit together and in some instances being the focal point of my outfit. Knitwear has a way of elevating a look and can be done with minimal effort. As a relatively easy method of styling you can't go wrong with a good knitted sweater and printed knitwear is definitely one way to keep it cool.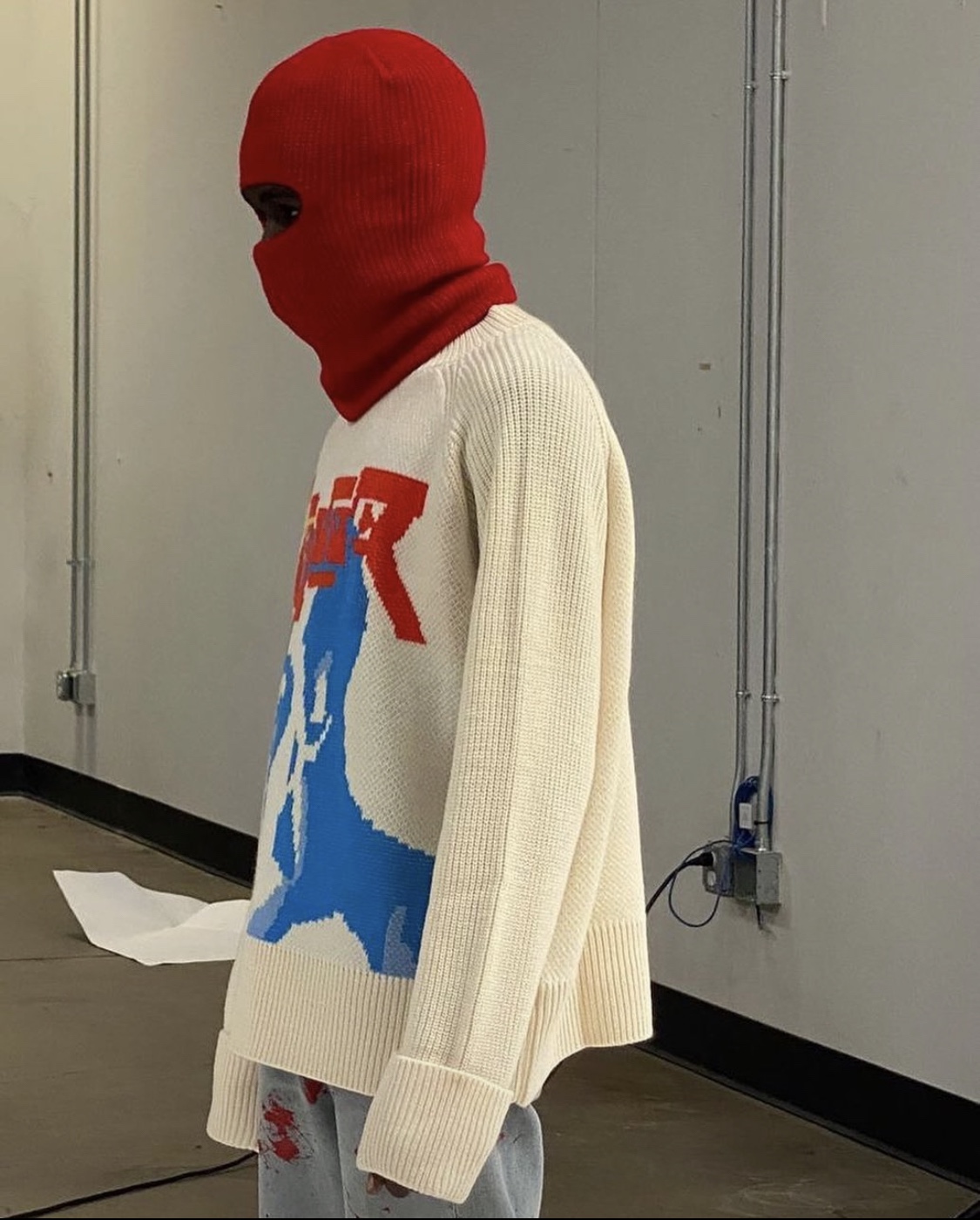 One brand that has looked into the future to bring the best of knitwear is US based Ajaar. The brand's 'Traverser' long sleeve knit jumper features a silhouette of a face and its logo on the front, in monochrome colours. Released in a range of colours from Olive to Lemon Yellow and Red the Traverser knits really are a wardrobe favourite. Ajaar's pieces have a way of effortlessly draping on the wearer due to its straight cut and ribbed arms and hem.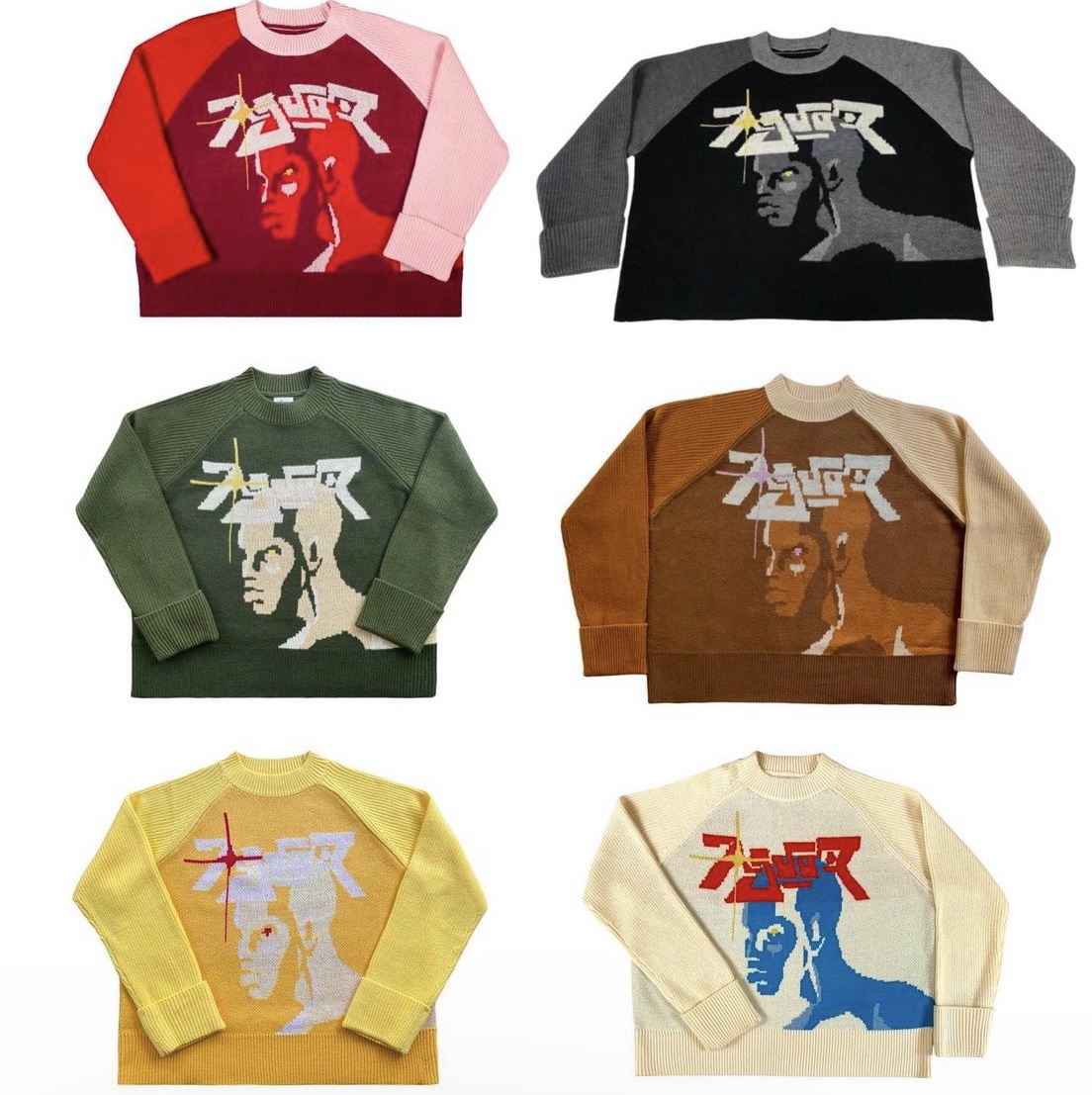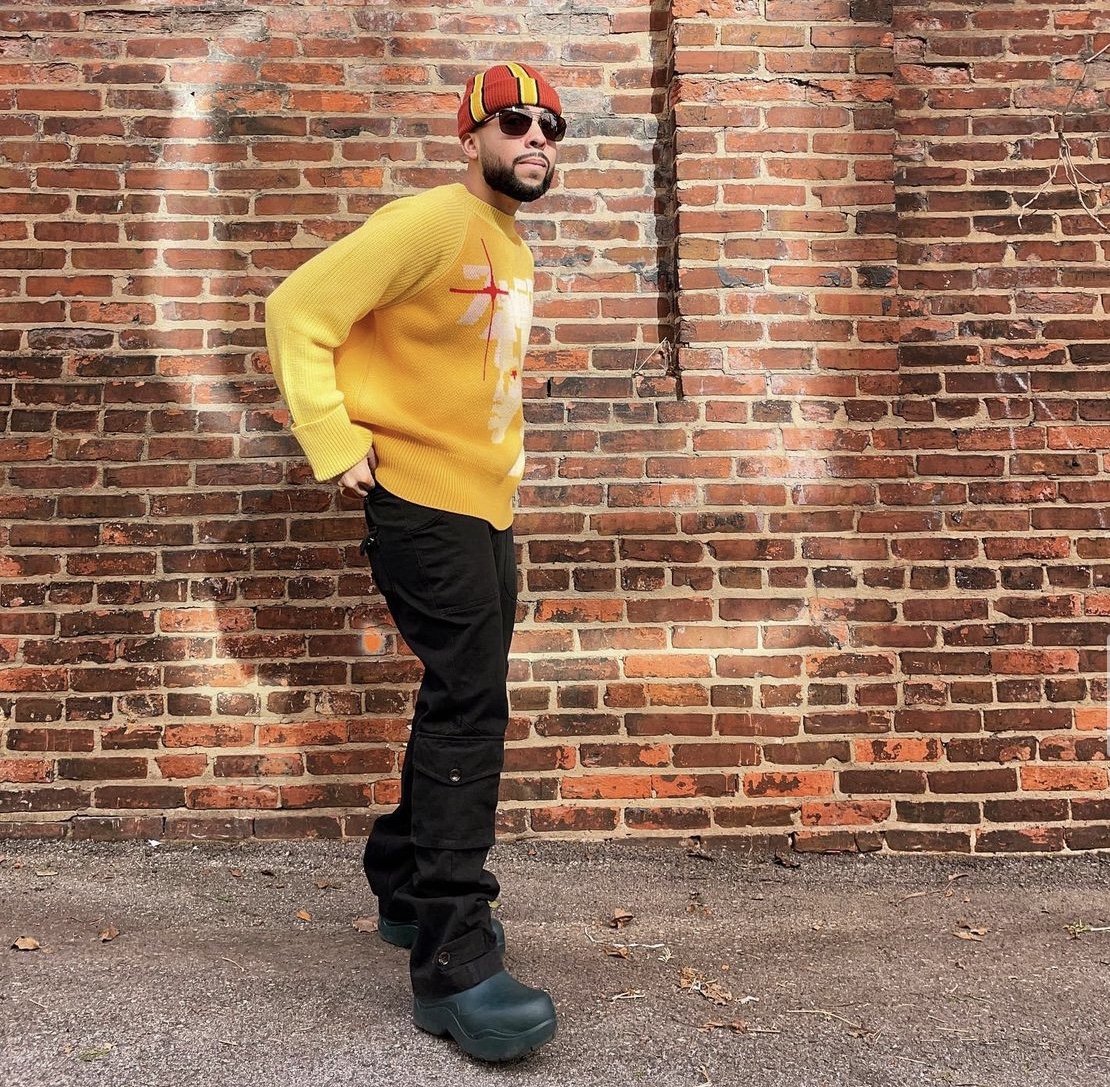 While the brand has said it will be moving on to a new design, one can only hope that they will be leaving the door ajar to bring in some fresh new knitwear designs.