PFW isn't complete without the Louis Vuitton show- as one of the most anticipated, it continuously draws in huge crowds and AW20 was no exception. With personal invitations received in the form of a backwards ticking branded clock, the fashion world waited with baited breath to see what artistic director, Virgil Abloh had in store. Set on an unexpected sunny day in Jardin des Tuileries, Virgil Abloh kicked off the ethereal 'Heaven on Earth' show.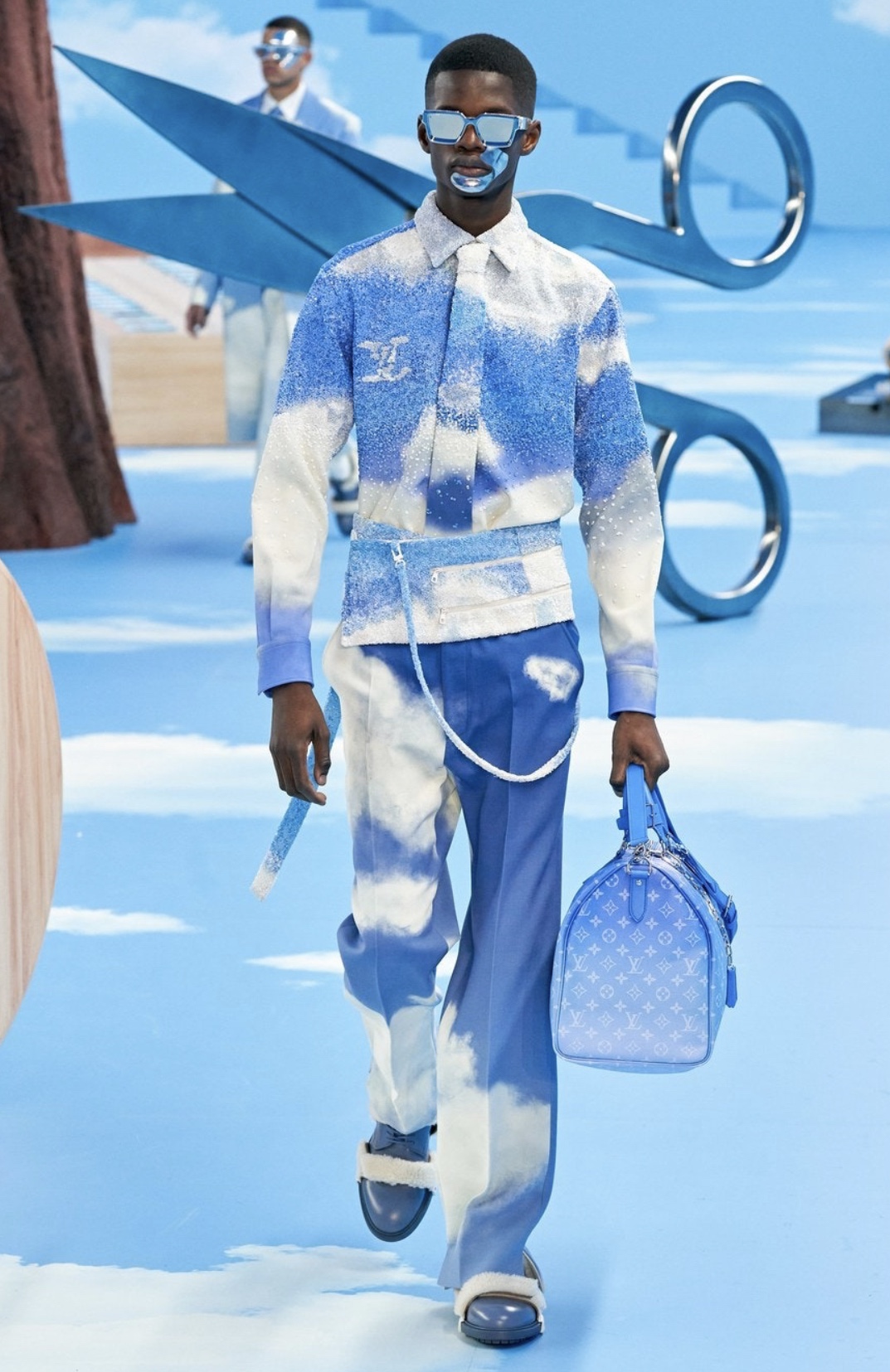 As the show began it was clear that Virgil had turned back time to Louis Vuitton's heritage in sartorial splendor as he shifts away from street wear. The set itself was adorned with large scale tailoring equipment, from thread rolls to scissors. This was going to be a dedication to tailoring, a celebration of its craftsmanship, and a manifestation of the art.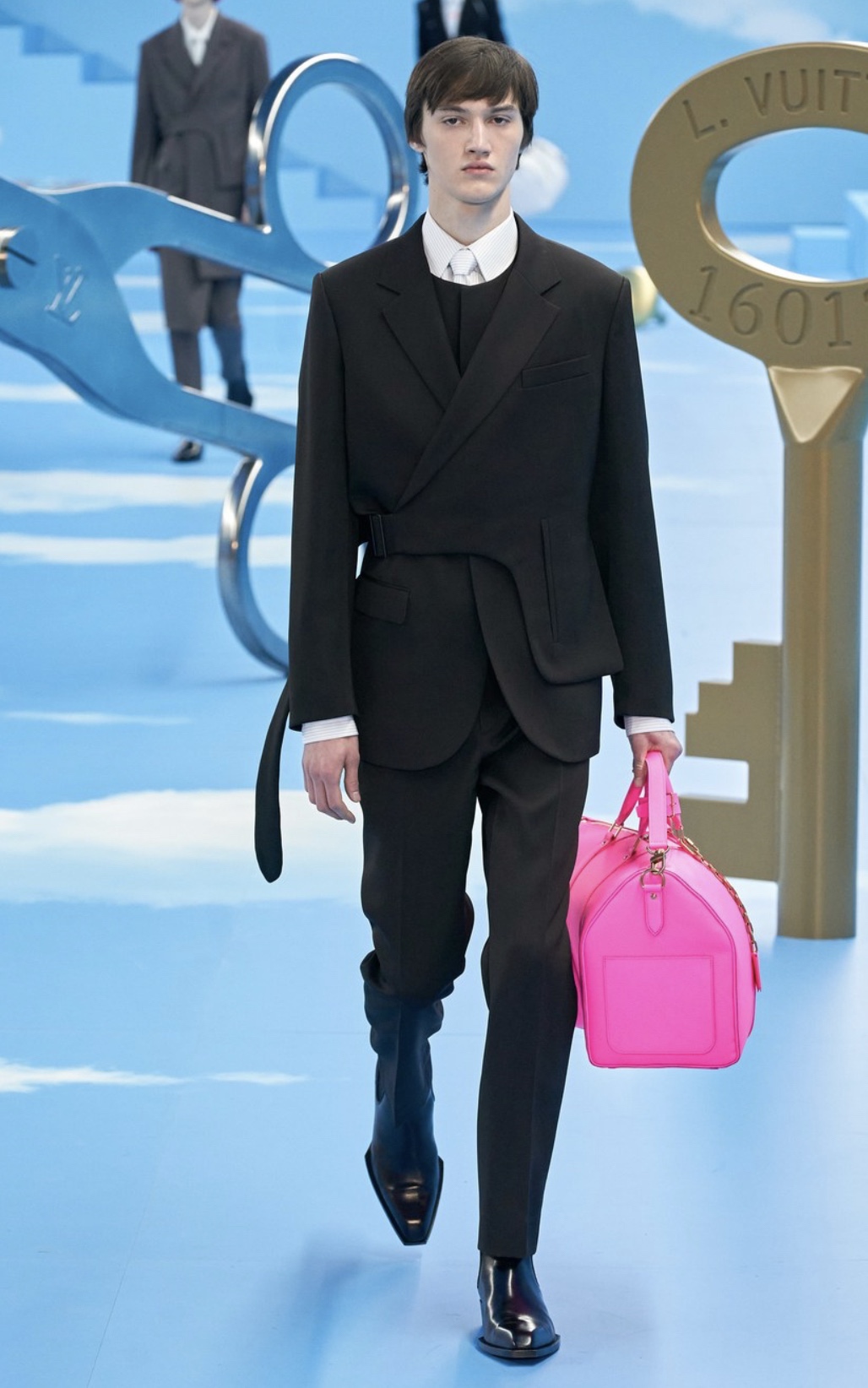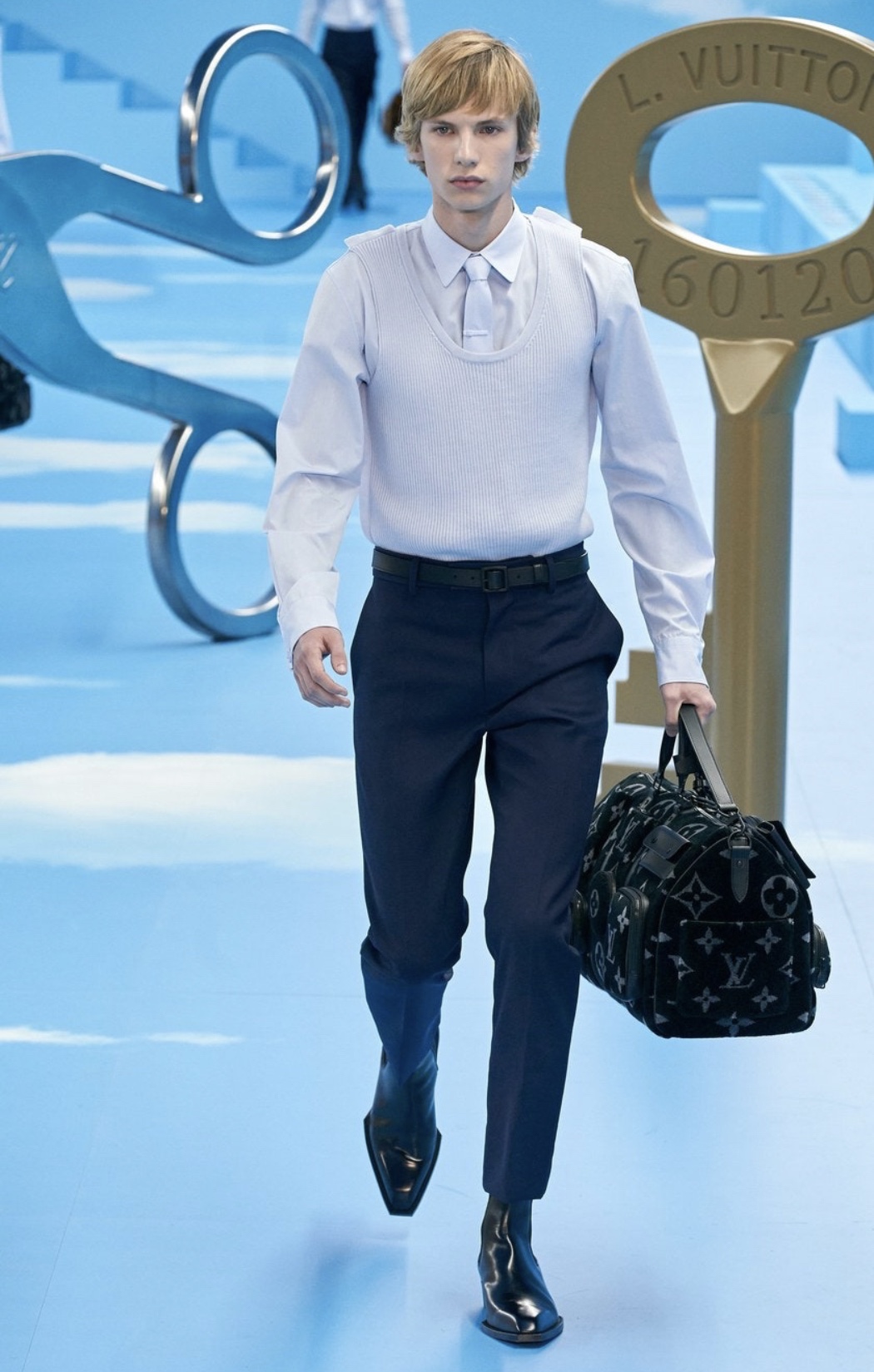 Whilst one might expect a return to tailoring to mean mundane corporate attire, Virgil puts his artistic flair on each piece by introducing nuances such as narrow tonal ties and braces, layered macs, cut out suits, ruffled shirts, and even leather waistcoats; most of which he pairs with Chelsea boots. What we end up with is preferred work-wear for those that don't subscribe to the traditional dress code of a 9-5.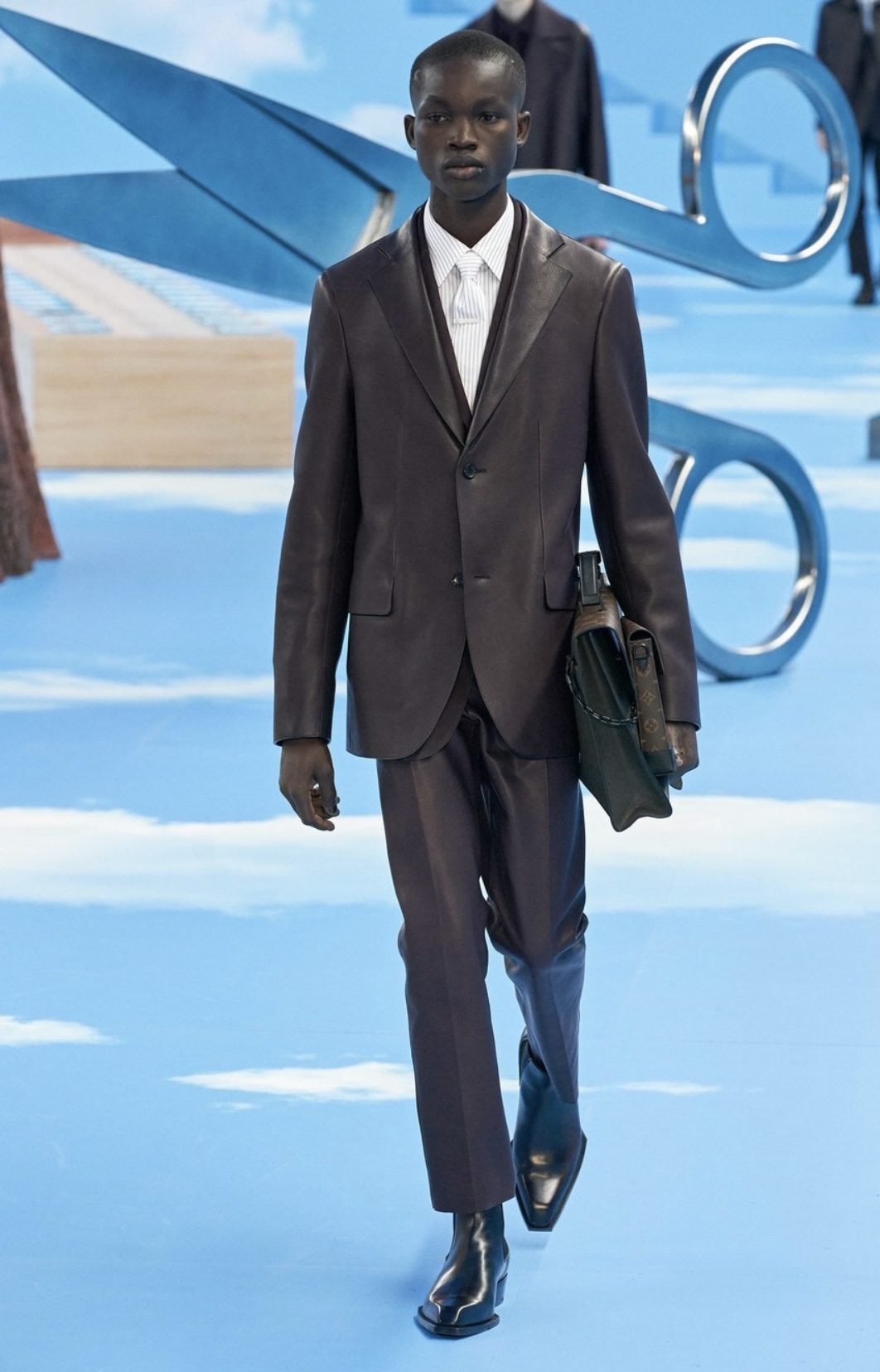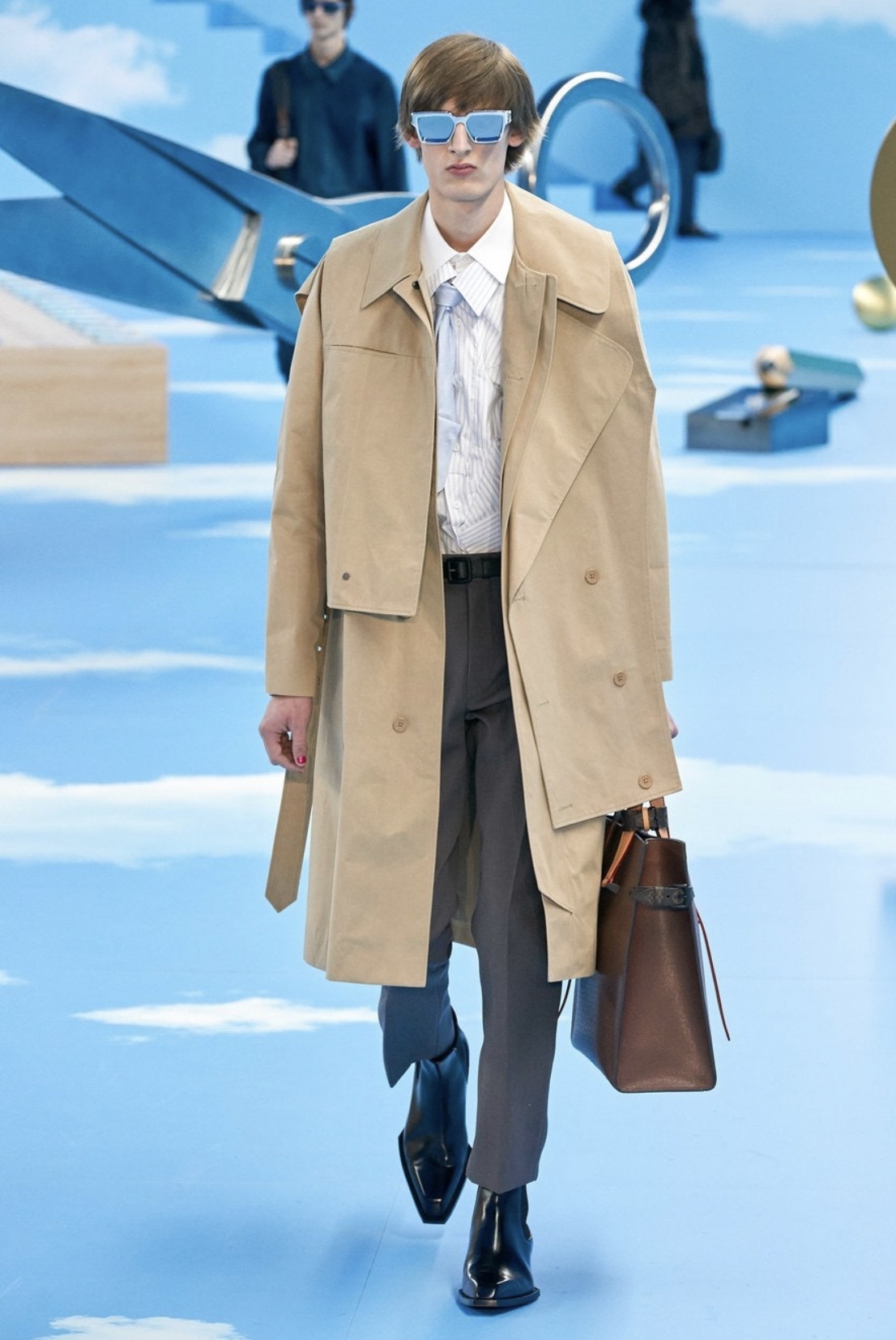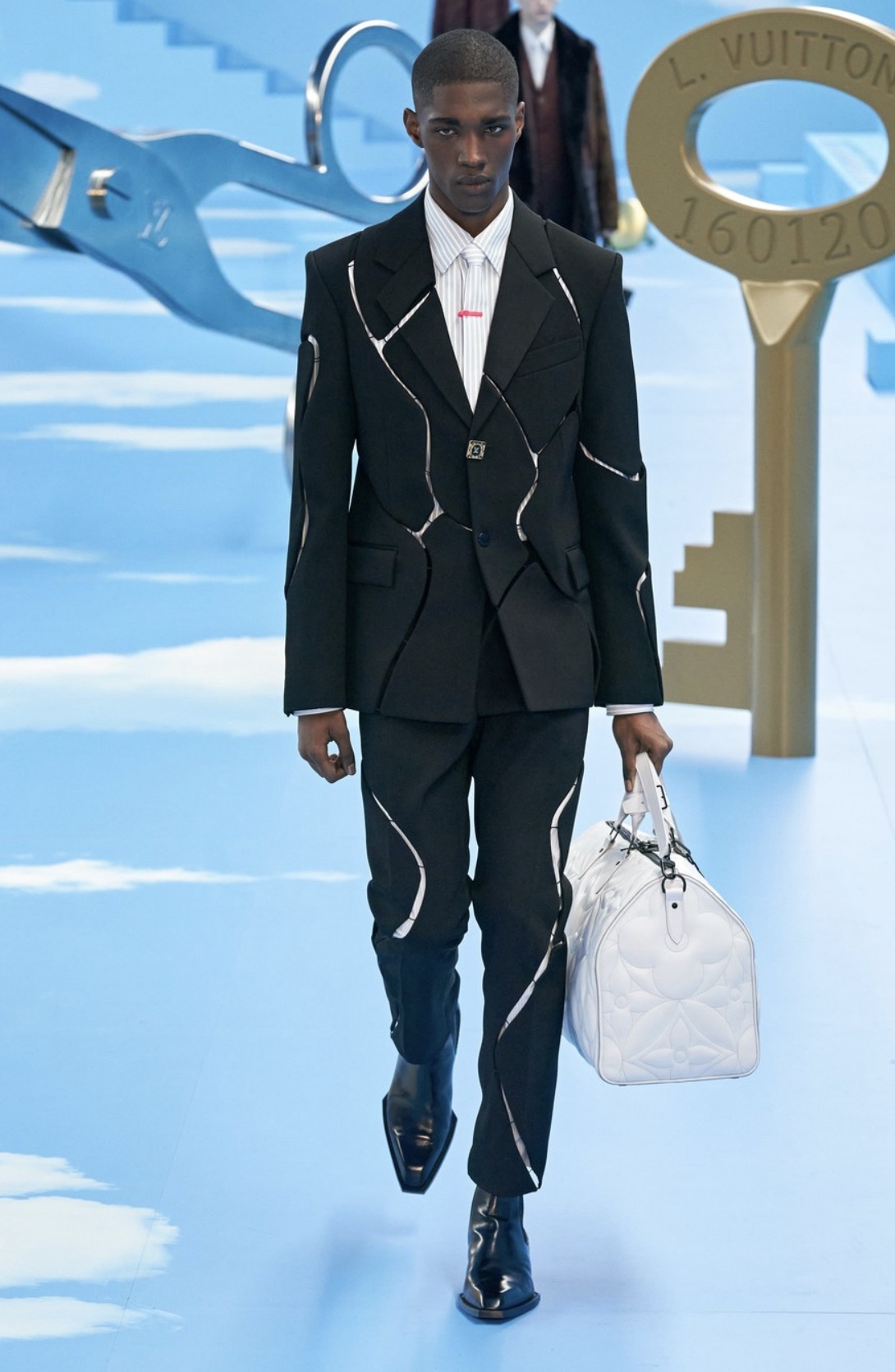 As the collection unveils, it's clear that Virgil's playful nature is not lost in his transition; with cloud strewn suits, sheer satin two pieces, and crystal embellished formal wear making an appearance. Additionally, each look was paired with a bag of different styles; a nod to the common place accessory in the life of a commuter. In a time where the corporate world is often viewed in juxtaposition to the creative industry, Virgil brings the two together at an intersection that is prime for those unwilling to be defined by their day jobs.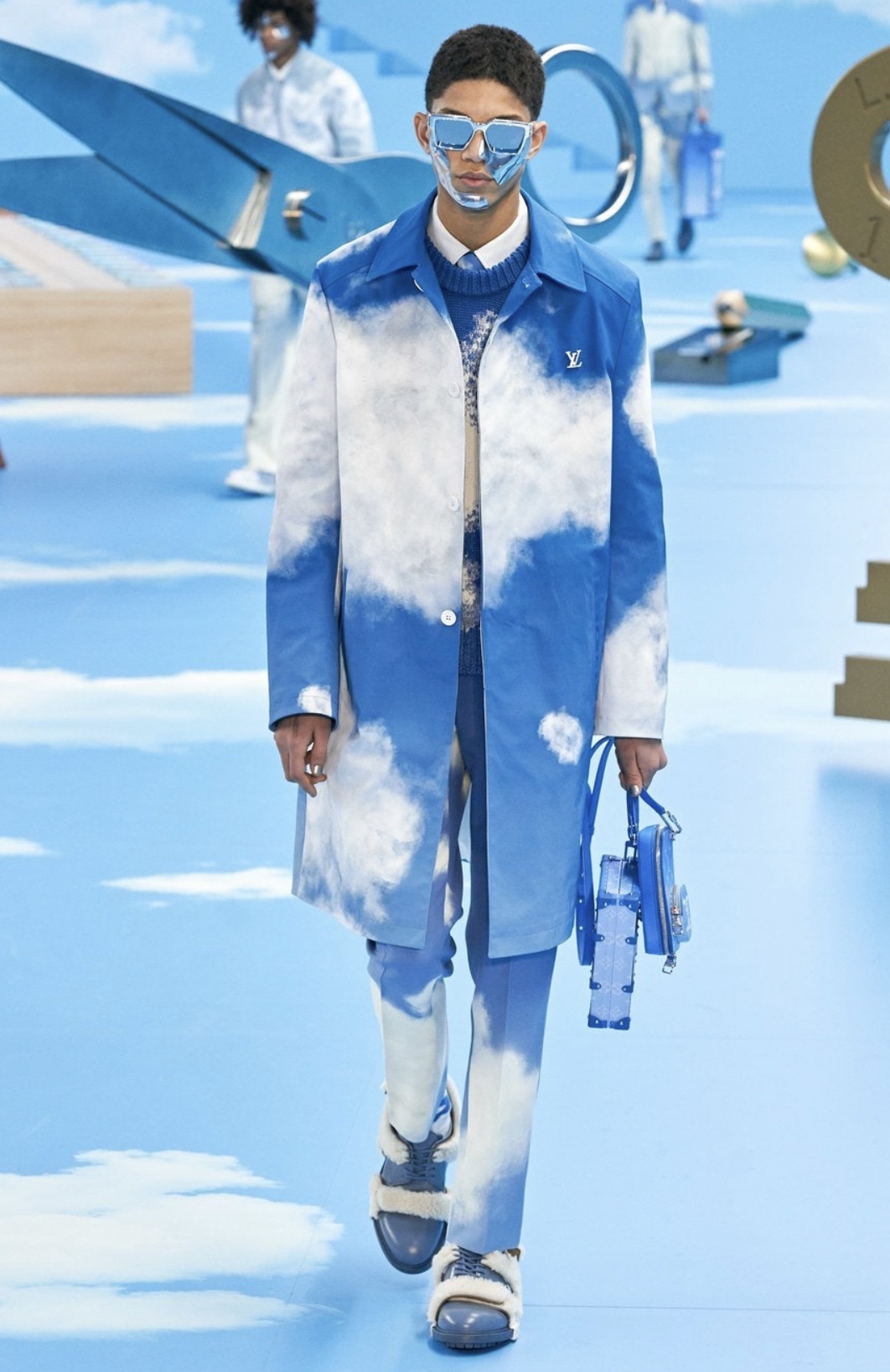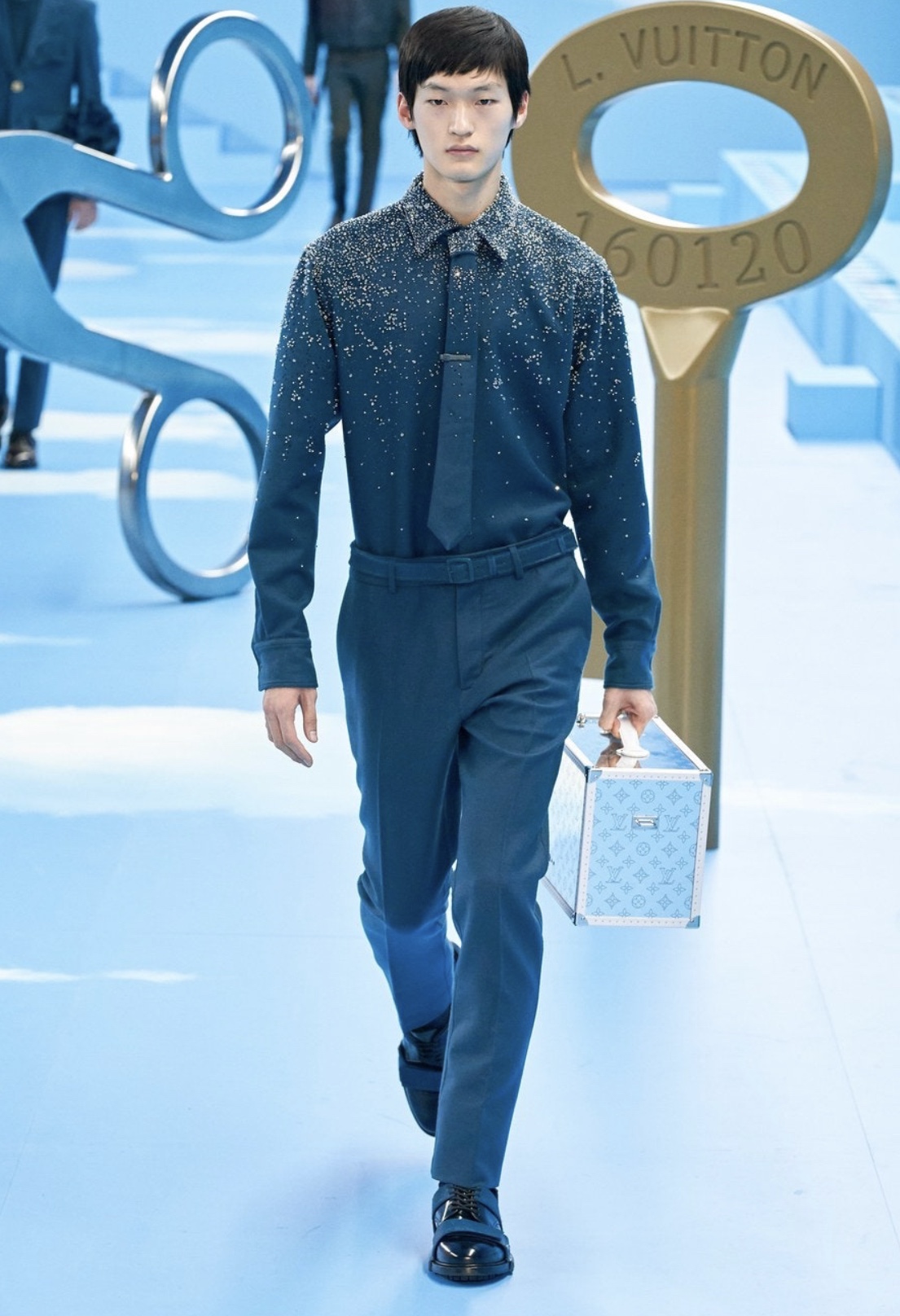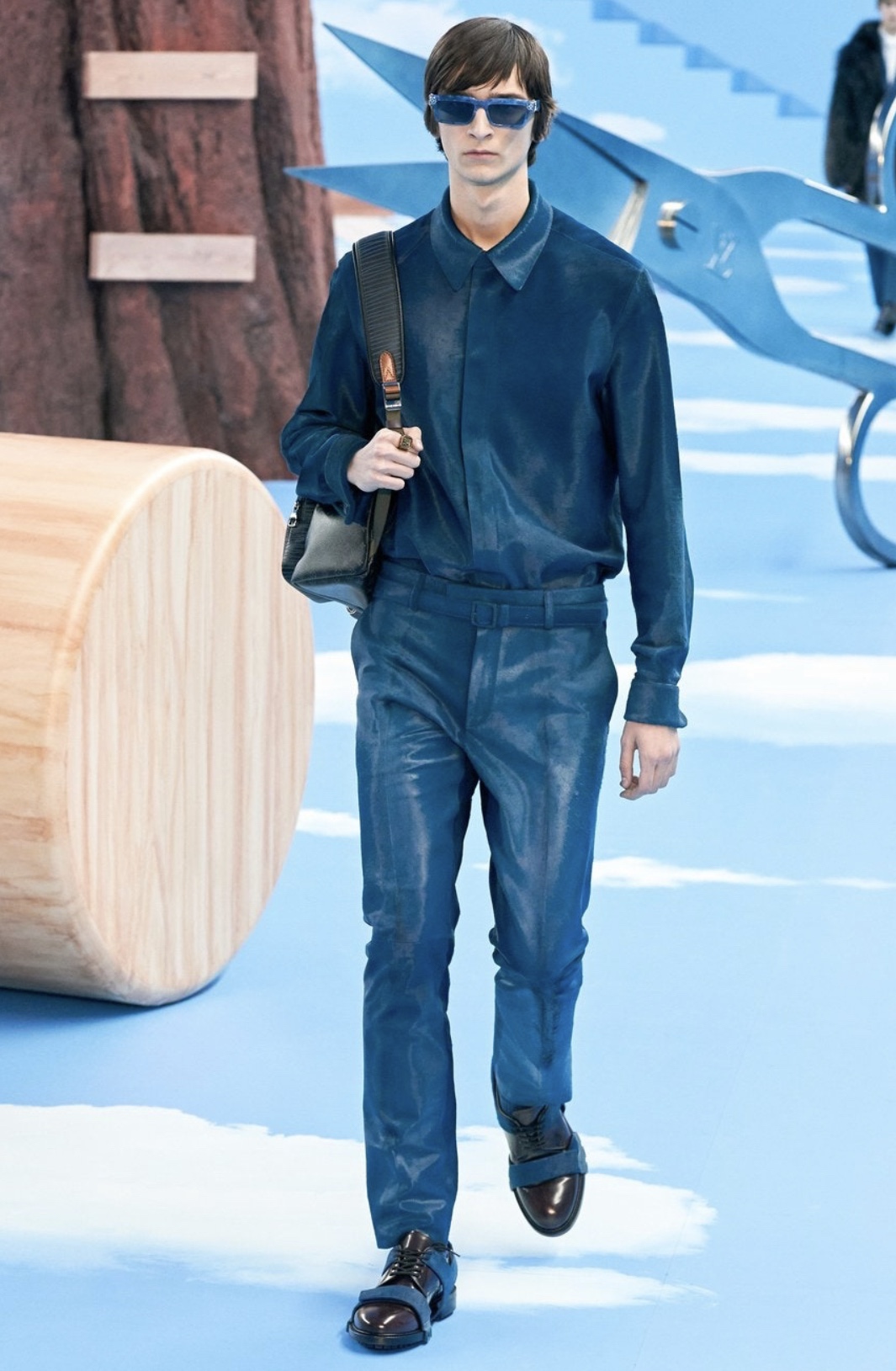 There's a certain ease of acceptability about this collection as Virgil makes an effortless immersion into quintessential tailoring in order to revive corporate classics. He has succeeded in not only showcasing formal wear but educating the masses on the new face of corporate and the boldness it represents.