If there's one item of clothing I can't do without, its statement jackets. I'm talking real vibrant pieces that liven up even the most monochrome outfit; and whilst the weather might be dulling out, there's no need for my outfits to do the same! One brand that can only be described as electric is La Maskarade.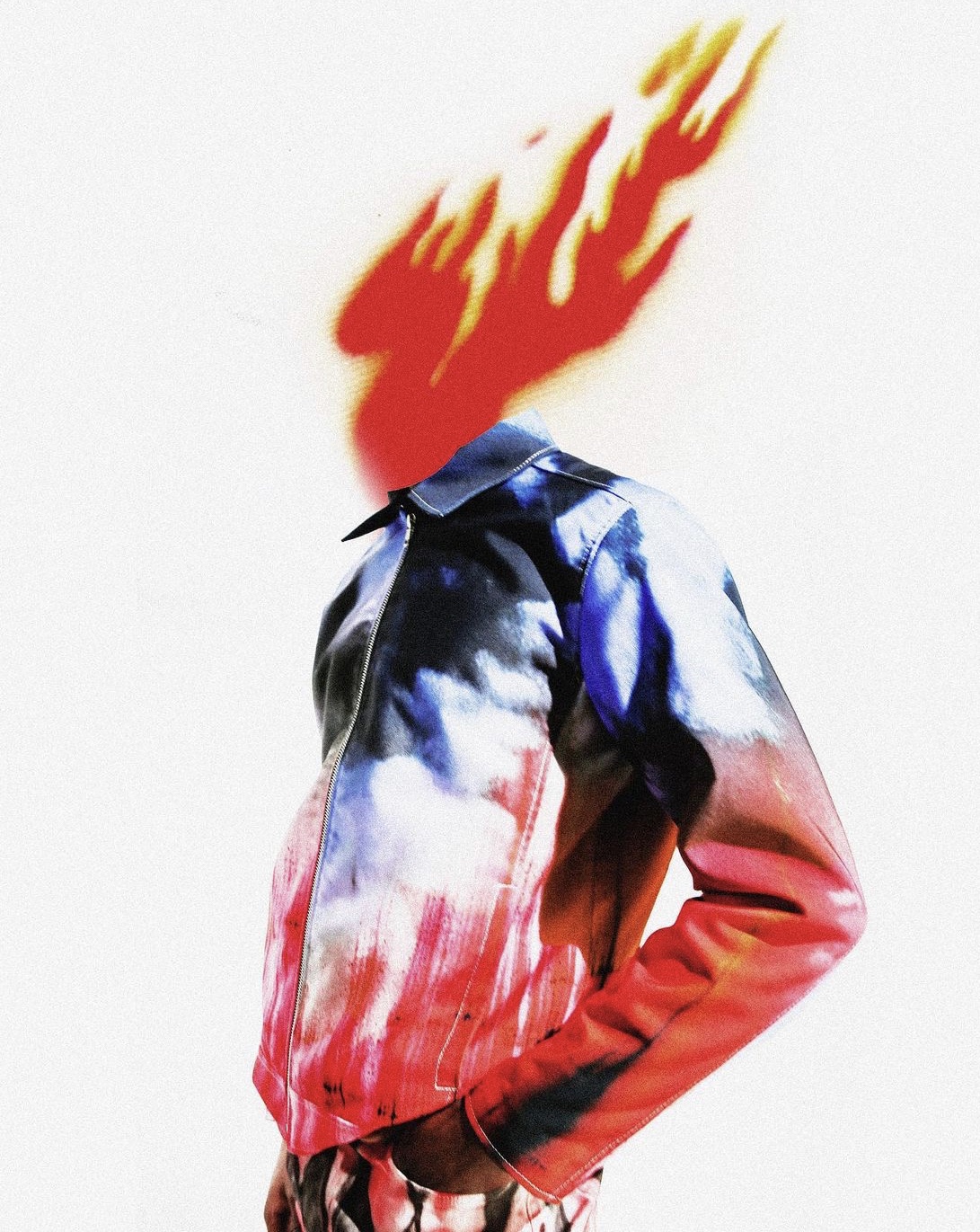 La Maskarade plays around with vivid prints, from heat map shirts to skeletal sprayed effect jeans. The brand's play with dye and colours is both imaginative and other worldly. Its red and blue printed jacket resembles an ink clash whilst its 'Bloody Sunset' printed white jeans are an evening take on what might traditionally be seen as a summer piece.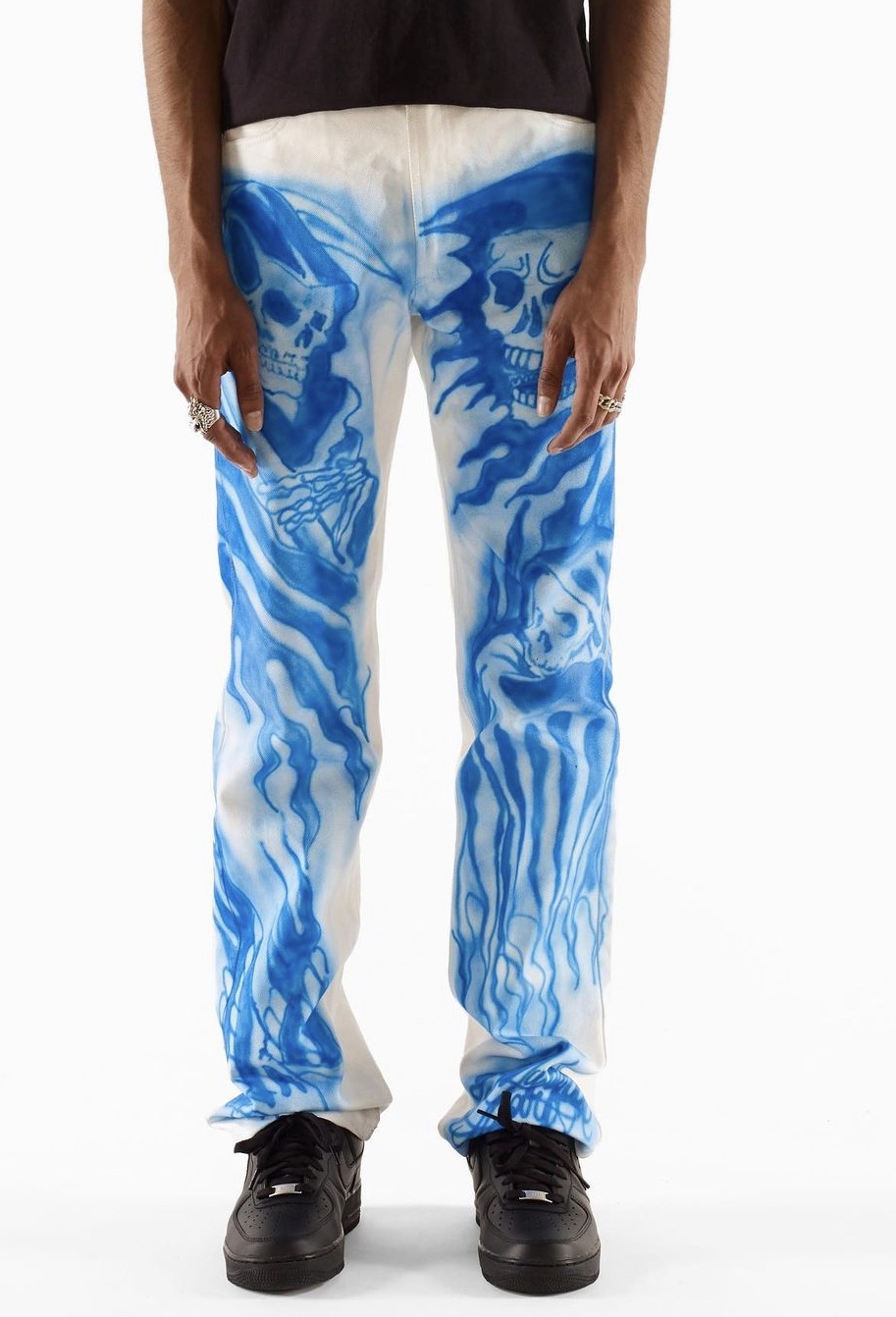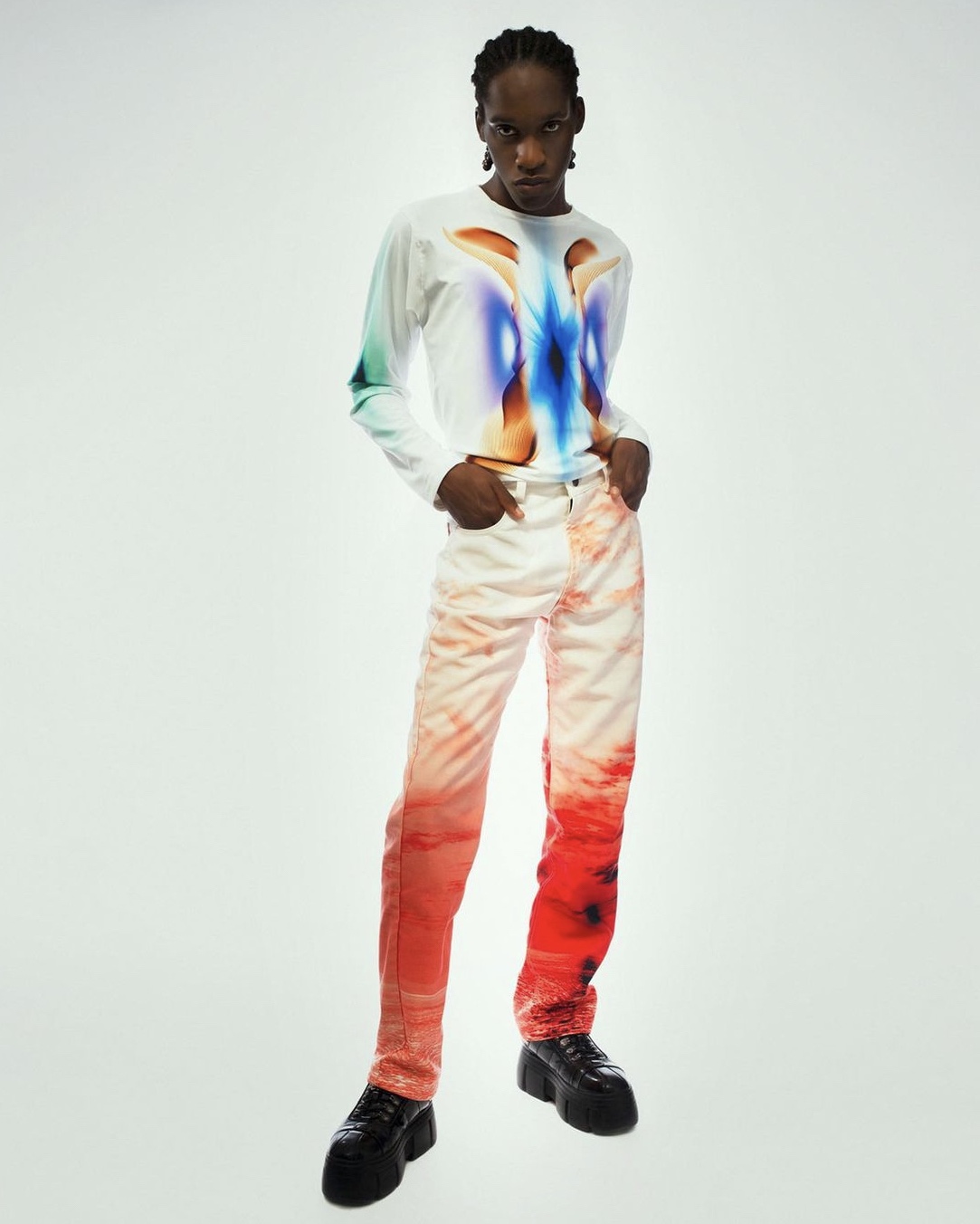 The brand's aesthetic lies somewhere between punk and alien inspired, evident even in its styling and accompanying graphics. Its individualistic style is best suited to those who feel confident enough to set themselves apart from mass norms. While the name might mean otherwise; there's no hiding yourself in this brand, so if you wish to put on a show with your style, I suggest you mask up!