Our avid readers will know how much we are fans of denim creators such as Val Kristopher and Sheila Rashid, so its no surprise we fell in love when we came across the most luscious female denim designer. Beka creates what we can only describe as damn right sexy jeans!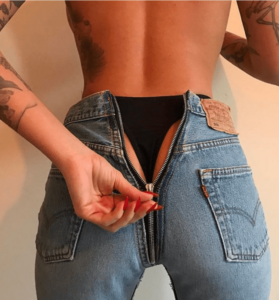 This creative individual can be seen in multiple looks from embroidered leather to barely there bag tops and leather chaps, but it is her recent reworked high waisted Levi jeans that caught our eye. The backwards zip is both sexy and holds your booty in nicely! We would pair this with a crop top for an all out chic look. We would love to see this in both jeans and denim shorts, and we won't be surprised if this blows up and becomes a trend- you saw it here first!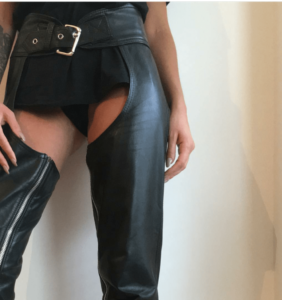 We are hoping to see more from this Londoner, but if you can't wait till it becomes available on a mass scale (don't delay) hit her up on neverbeckyjeans@gmail.com to bag a pair!