London Fashion Week seems like a distant memory, but one brand that still sticks out in my mind is eponymous label Nensi Dojaka. As the Fashion East show went underway showcasing the best fashion students in London, Nensi's designs caught my eye as a brilliant display of femininity with pieces that were delicate yet equally strong.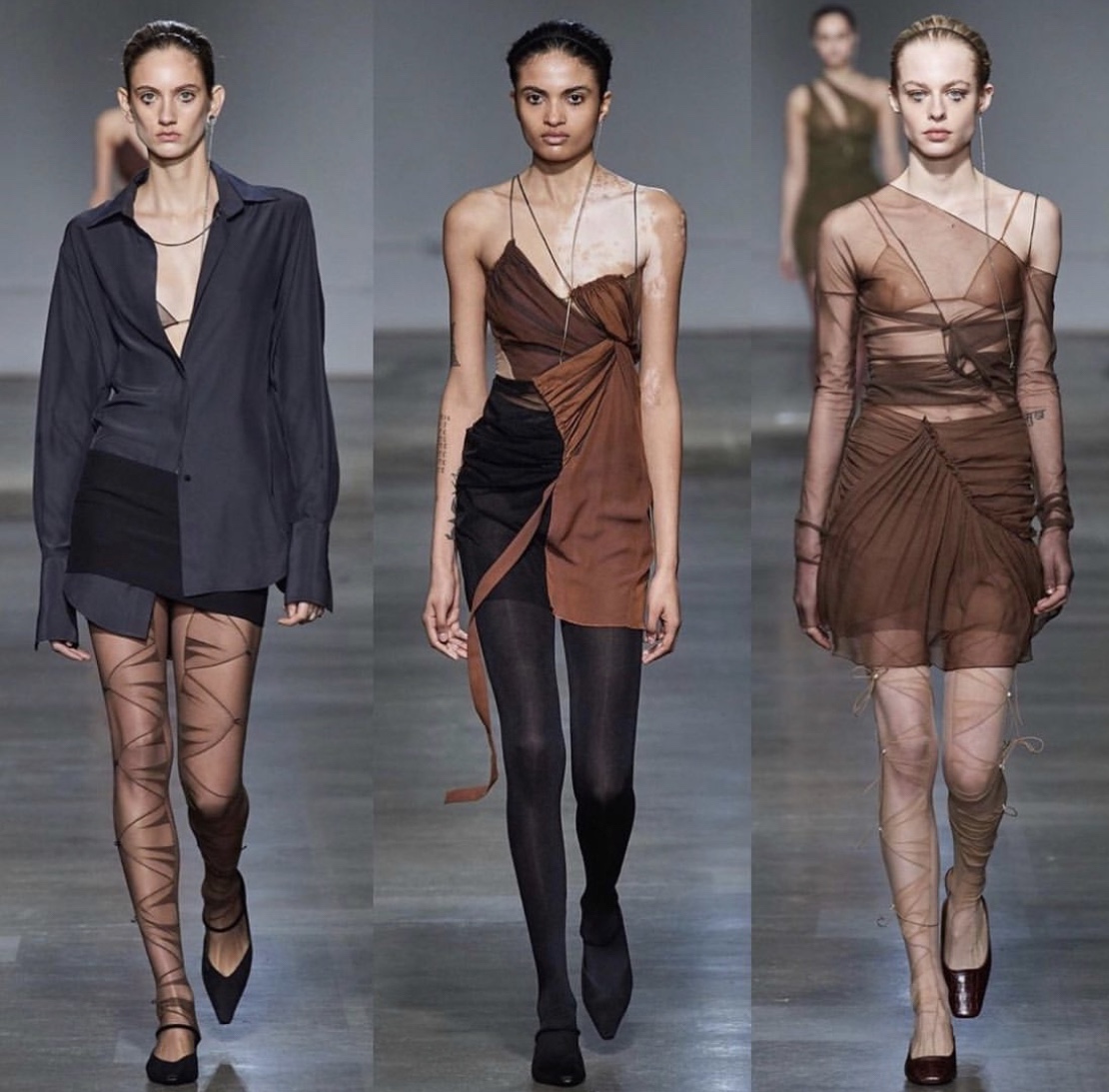 The CSM graduate, created a sensual collection utilising intricate materials such as sheer silk in the form of bralets, and ruched skirts. These wispy creations are then distorted into form fitting, alluring garments. Nensi is equally daring with her cuts as with her materials; she opts for angular and often asymmetric cuts which adds to the boldness of the collection as it conveys strength.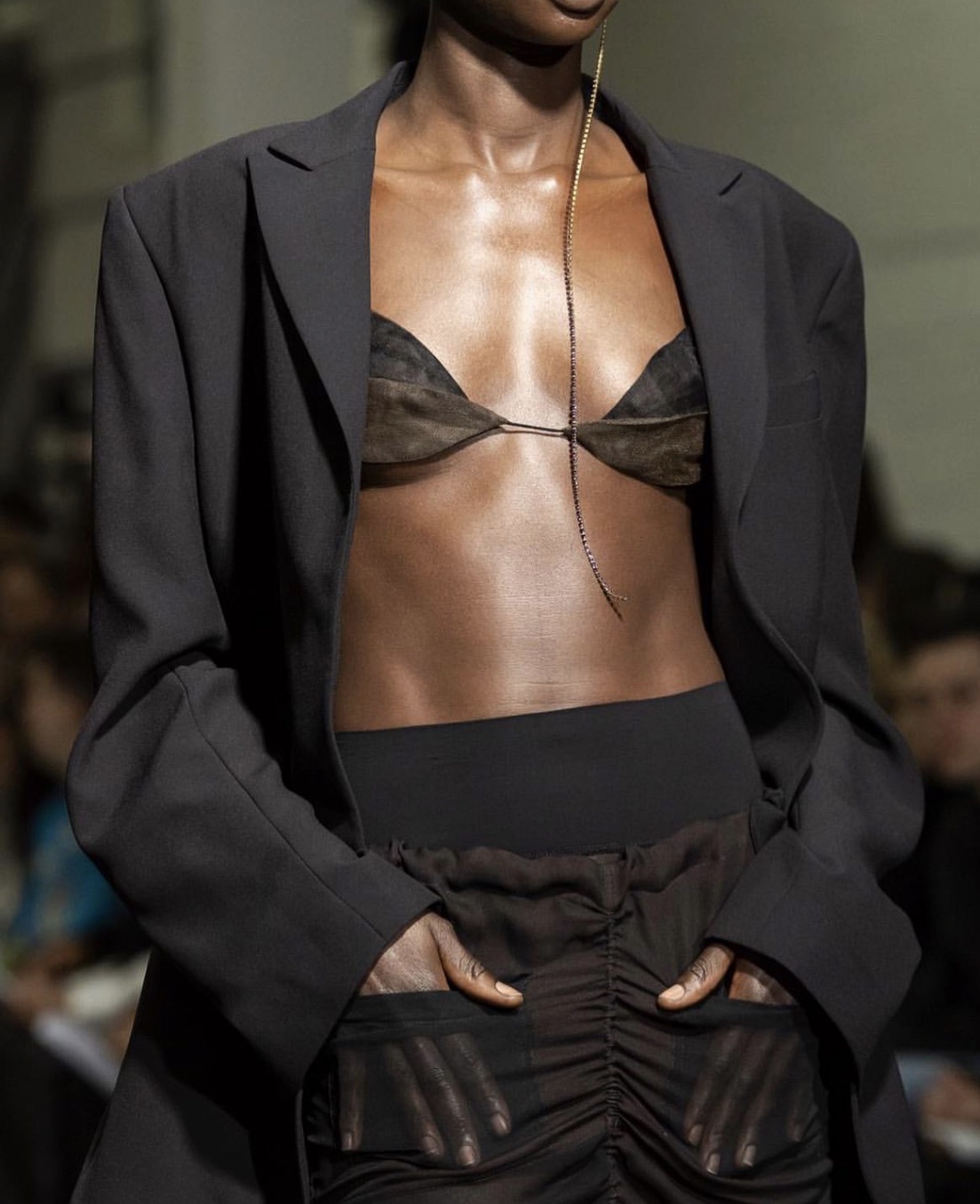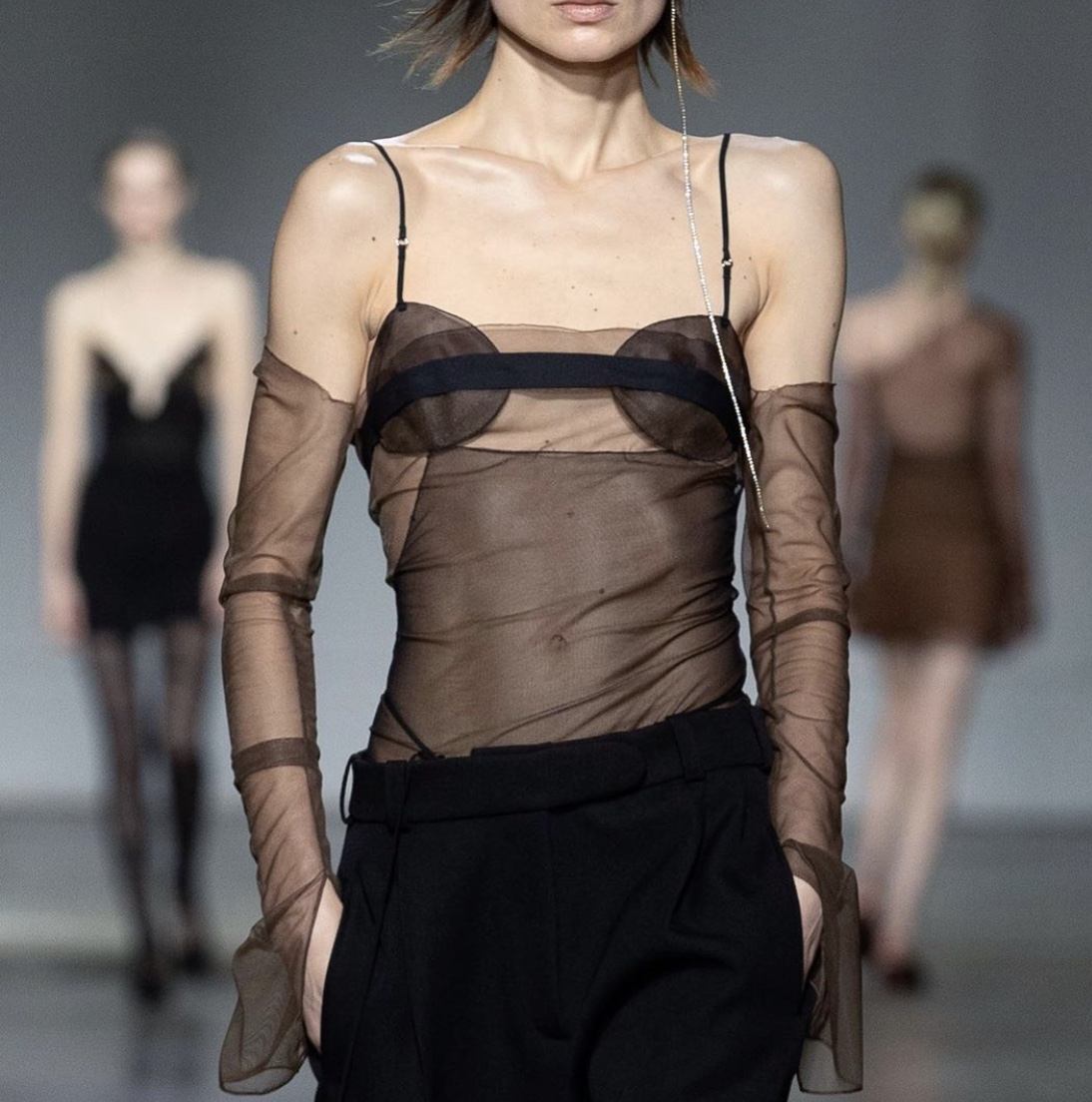 Whether its a mini skirt, daring leggings, or a chiffon dress, Nensi's creations are confidence personified and a welcome change in a world where the female form is often critiqued.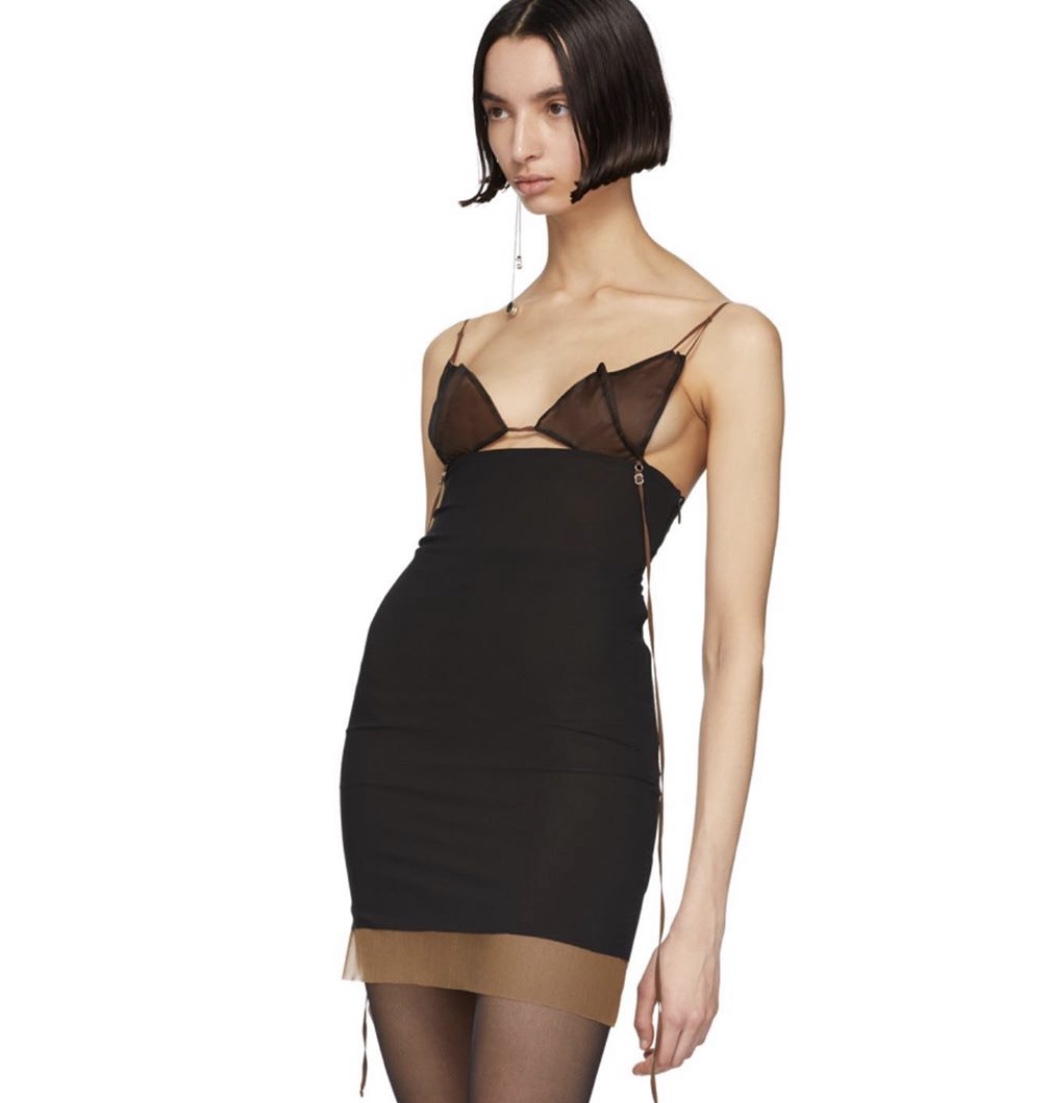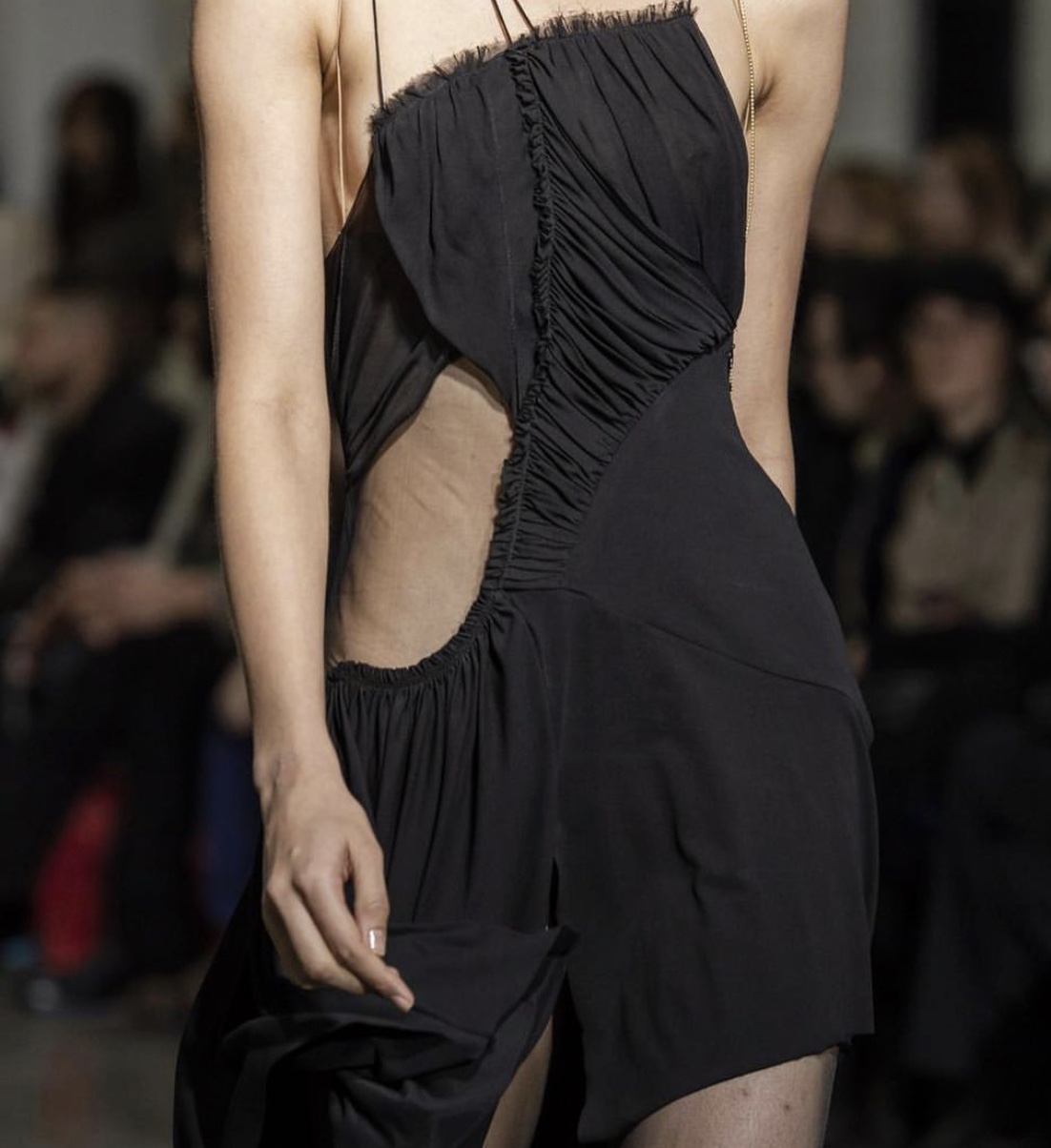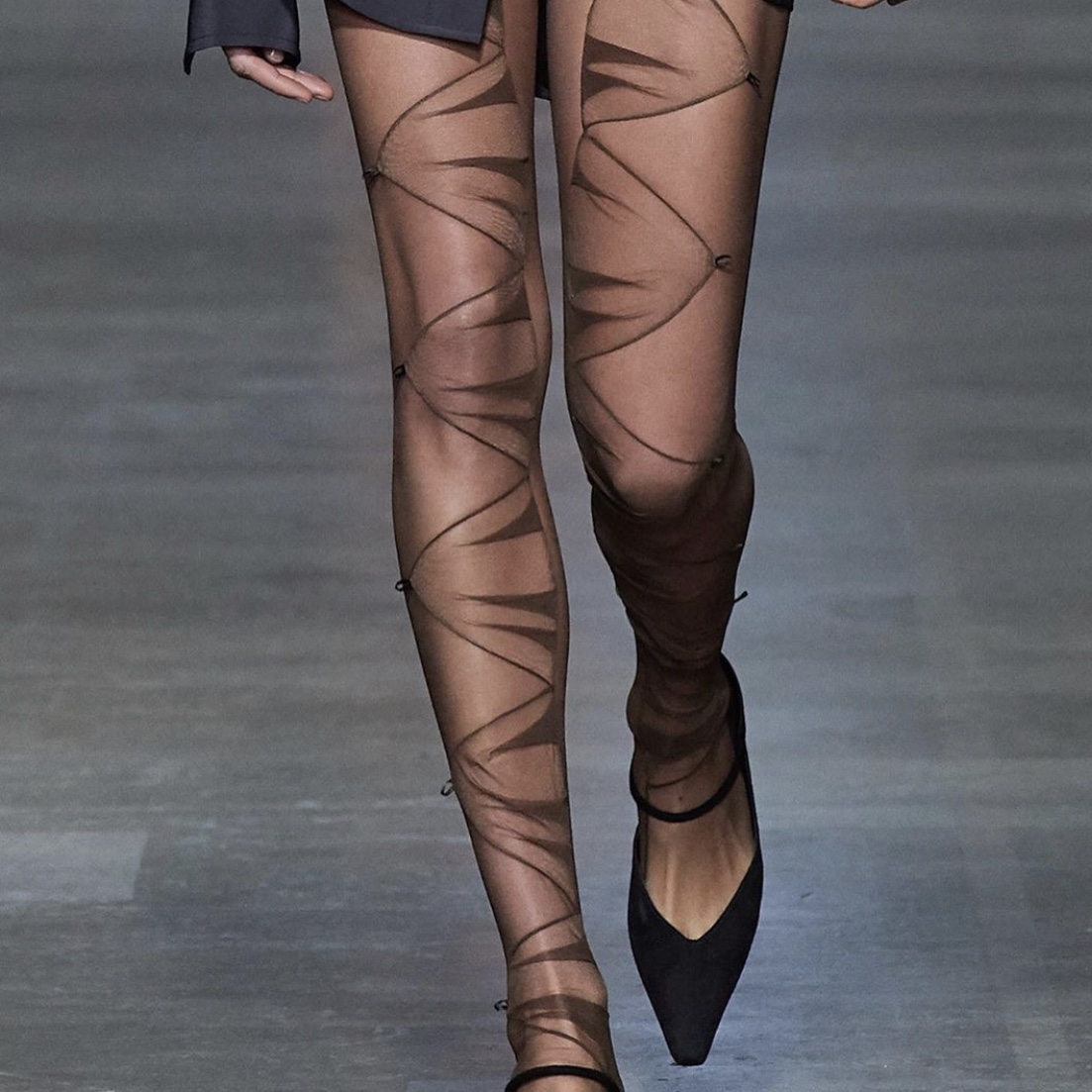 In the case of womenswear, the student has certainly become the teacher, as Nensi's collections are a note to all women on how to look both sexy and powerful. Sticking to a monochrome palette, her creations remain classic whilst encapsulating a raw edge. Nensi's distinctive style will undoubtedly be a hit in evening wear once the social calendar resumes later in the year.