As I'm currently in the middle of revamping my wardrobe in time for the winter season, there's one brand that I've been rushing to talk about. US based Nyrva owned by David Minor has been thrust on to my radar due to unintentional fall appropriate designs.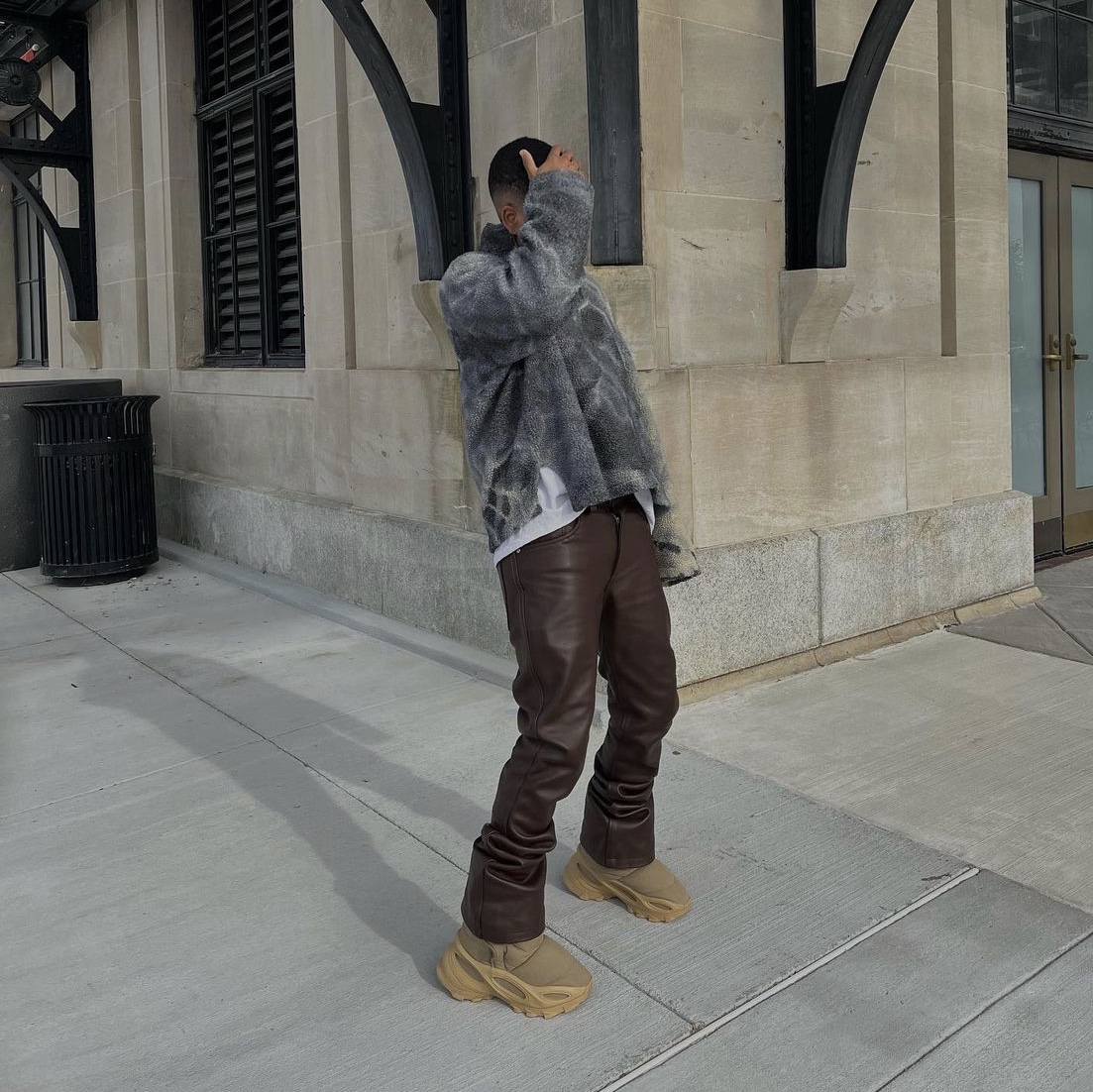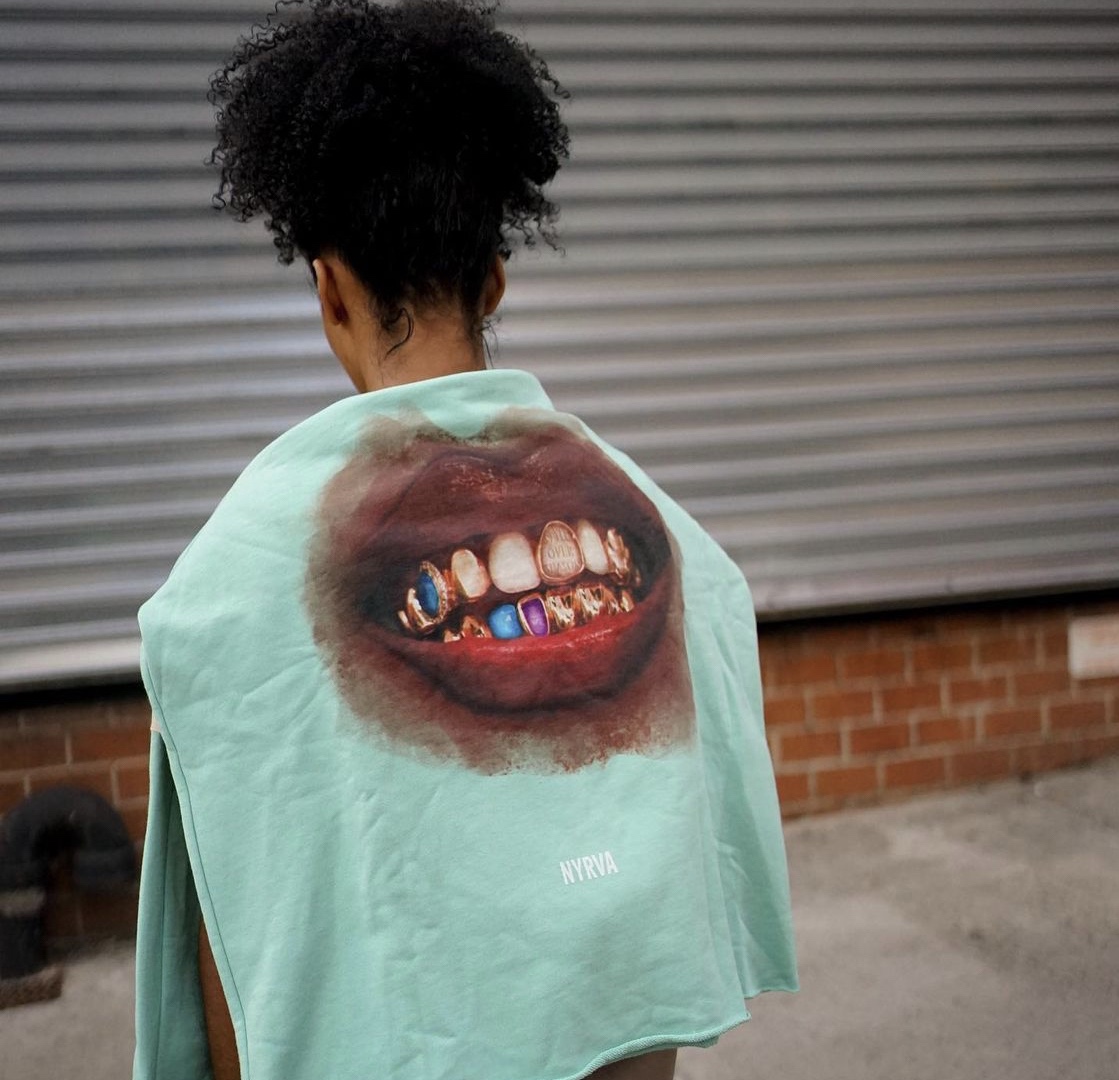 The brand recently released an autumnal capsule of flared leather trousers in warm hues of orange, green and brown. However it's clearly not their first time getting it right; prior to that, it's eye catching tees & hoodies with a grillz filled mouth printed on the front, are an ode to black hip hop culture and a uniquely brilliant design.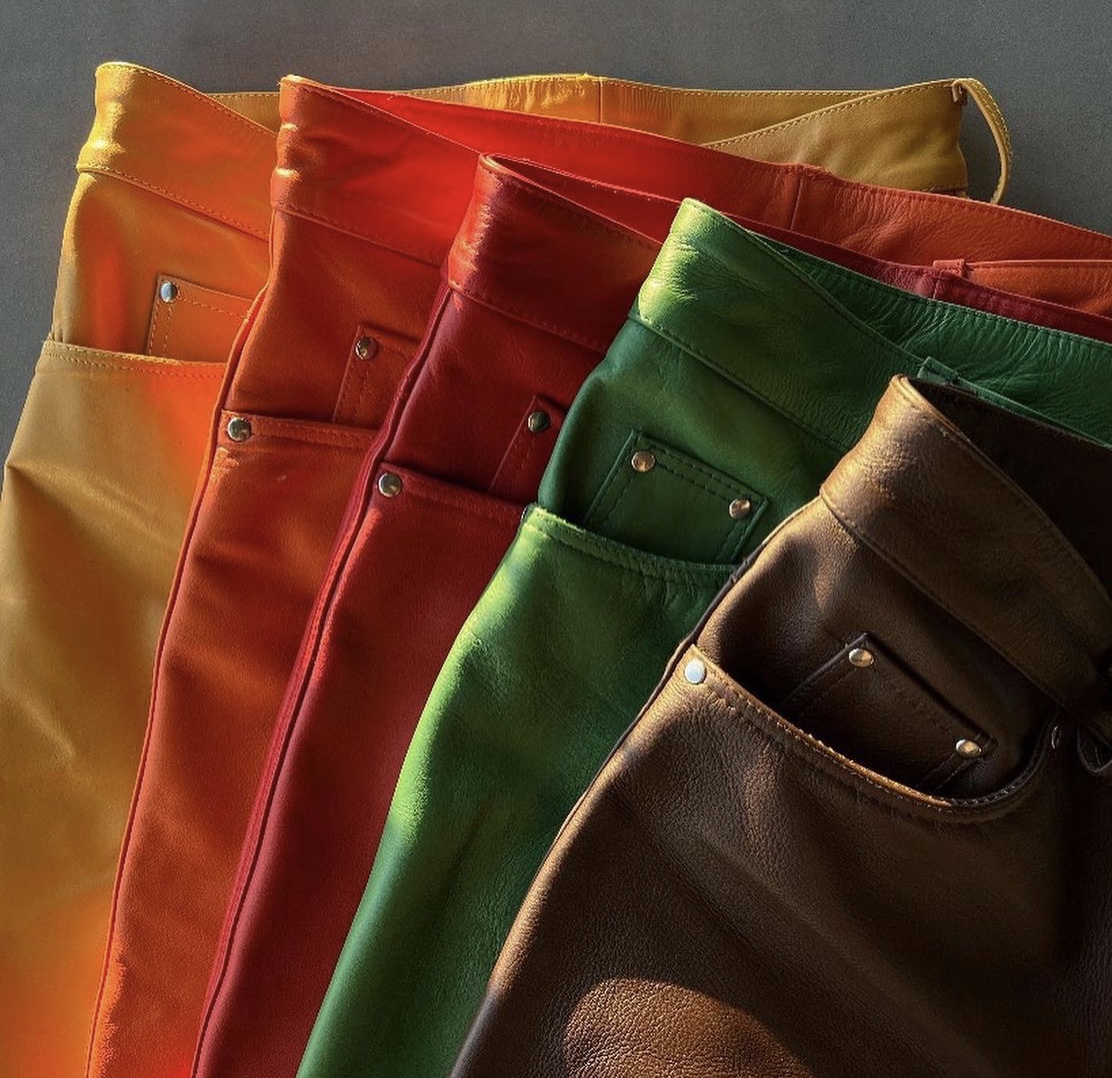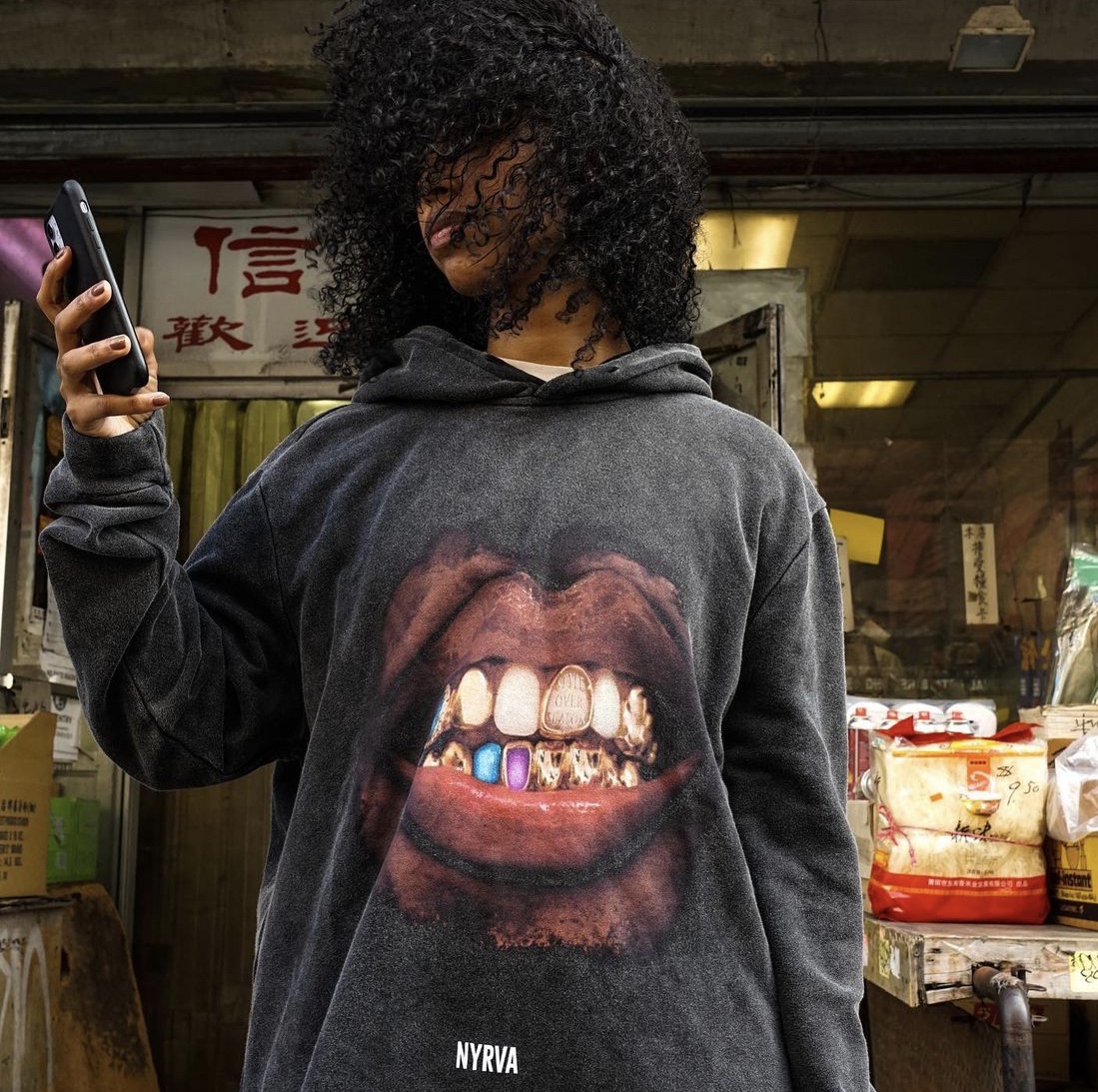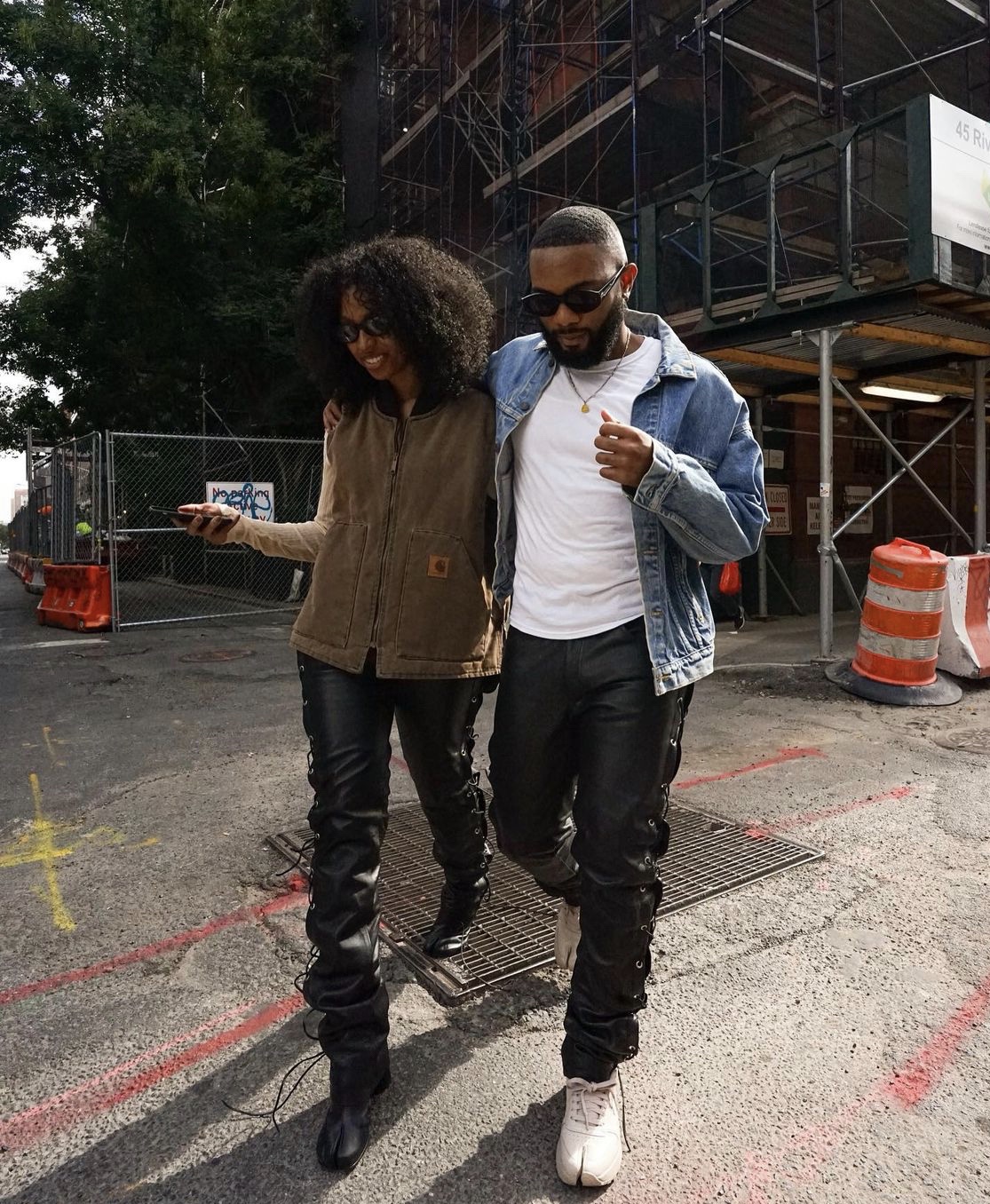 Trousers are a real focal point for Nyrva with a penchant for stacked denim with varying designs from tie dye denim to splatter patterns and even cow hide! Nyrva has a clear understanding of street style and more importantly colour. The pieces translate well across all seasons and inject a spirited confidence into your wardrobe. If you're looking to up your trouser game there's never been a better brand to invest in.