Pieces Uniques is a brand that I've watched improve each season. Just when I think they've given their best, they surprise me even further. Their SS20 collection which premiered in the summer left me feeling a range of emotions.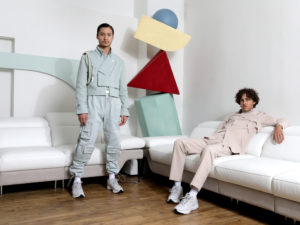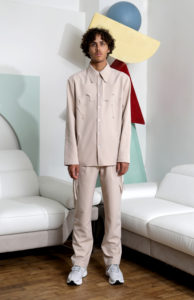 Their AW19 Sun and Moon collection propelled them to new heights and was even sold in Selfridges London. The brand shows no signs of stopping; they have taken their military inspired attire, and adapted it with an array of colours and structures that are a true display of cut and sew prowess. The collection has also been seen on artists such as Da Baby on the cover of Wave Magazine as styled by Leah Abbott.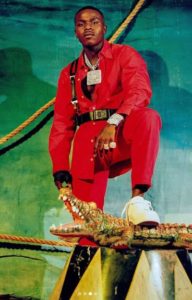 The 'Colours of emotions' collection was inspired by the Plutchik's Wheel of Emotions, where each colors represent a human emotion : Blue for Sadness, Red for Anger, Green for Trust & Yellow for Joy. This monochromatic masterpiece is not only perfect for reflecting our moods but also our style. The motif for this collection is altered slightly in each piece to present a rage of clothing suitable for various occasions; from formal wear in the red ensemble to sportswear in mint green.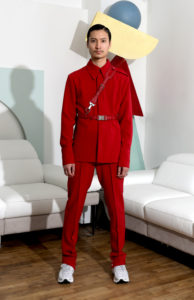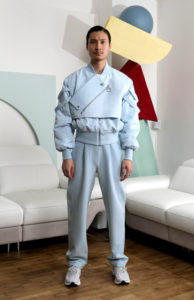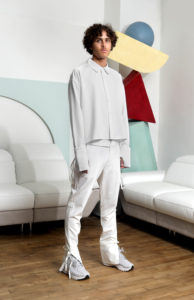 Pieces Uniques continued exploration of angles and symmetry is evident in this collection. Items such as the non symmetrical trench coat are brilliant examples of the consequence of straying from the status quo. The collection itself exudes total confidence, as you can see what would have been complex technical drawings, have been brought to life.  Its about time Pieces Uniques had a runway show as the brand has now amassed a phenomenal body of work, but for now I'm content with their fire showroom parties they keep throwing during PFW.  The only emotion I'm feeling right now is pure excitement and clearly Pieces Uniques has a range of outfits to match that.