As you may have already noticed, tailoring is in-although arguably it never left. But it's current prized place as vanguard of 'cool' has the mass population ditching ripped jeans for tailored trousers and puffers for macs.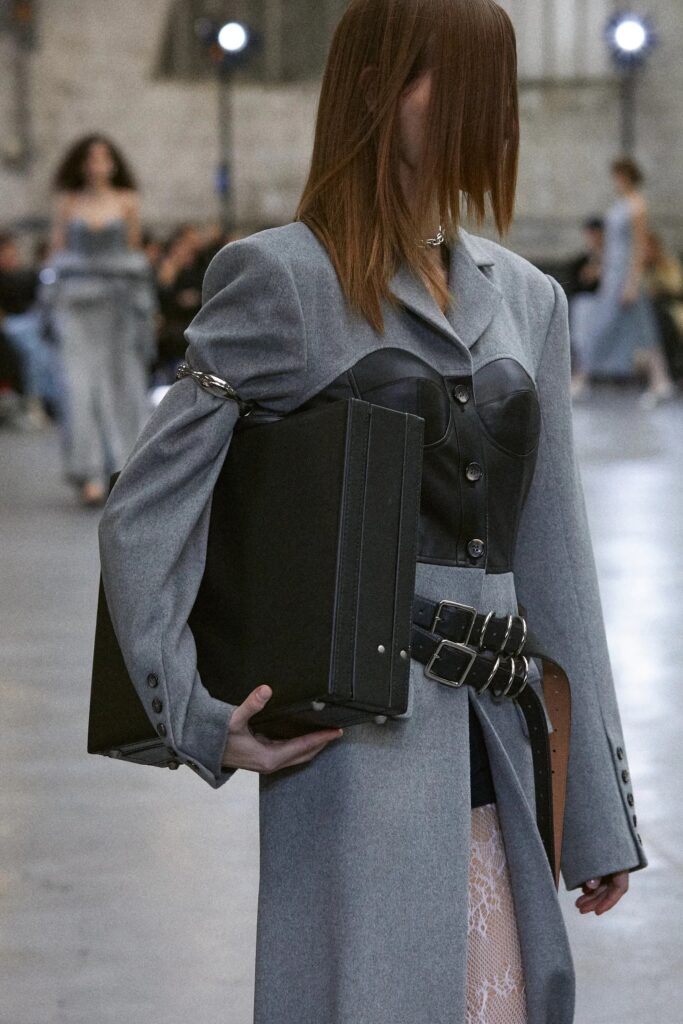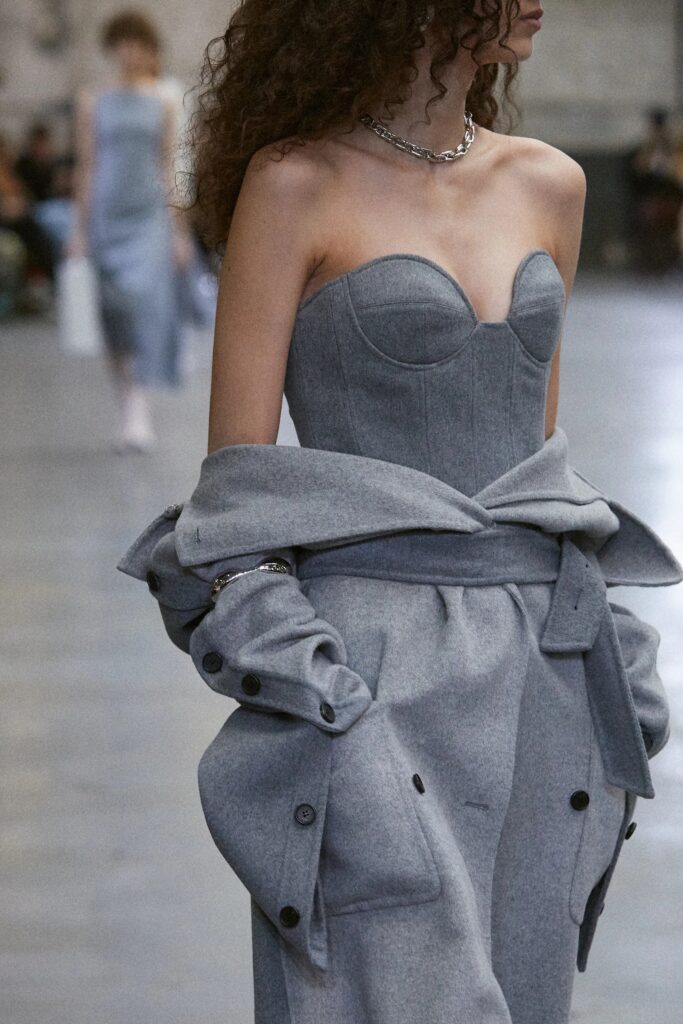 While the language of uniform is often shown in strict codes of neutral, clean lines, and the utmost air of formality, one brand which has altered its status quo by adding complex design twists is Rokh by designer Rok Hwang.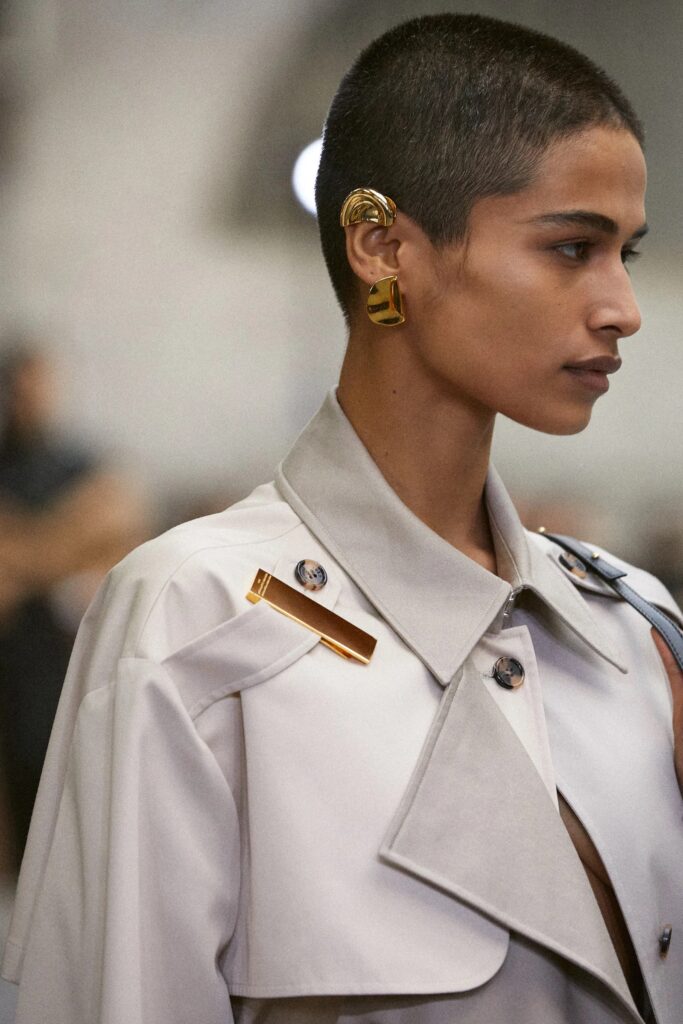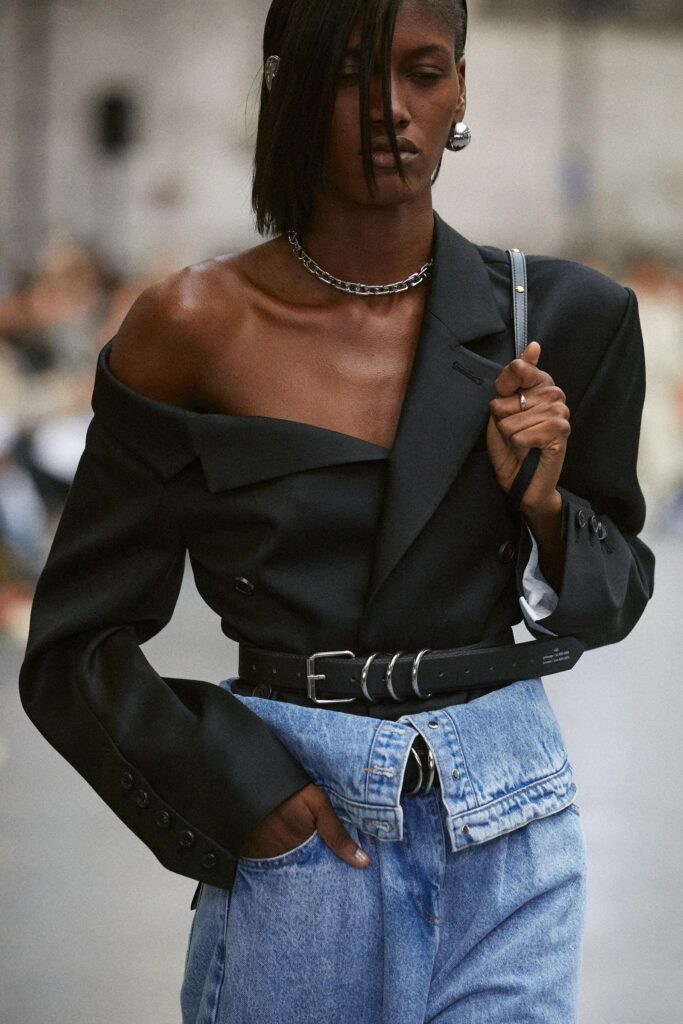 Rokh's FW23 show aptly titled "Office Essentials" showcased a suite of designs perhaps apt for a career in the business of fashion. Pieces included skirts down-turned at the waist, asymmetrical blazers, and blazers with leather bustiers incorporated. Whilst it stuck to the codes of neutral opting for heather greys, cream and black; the result was less than conventional.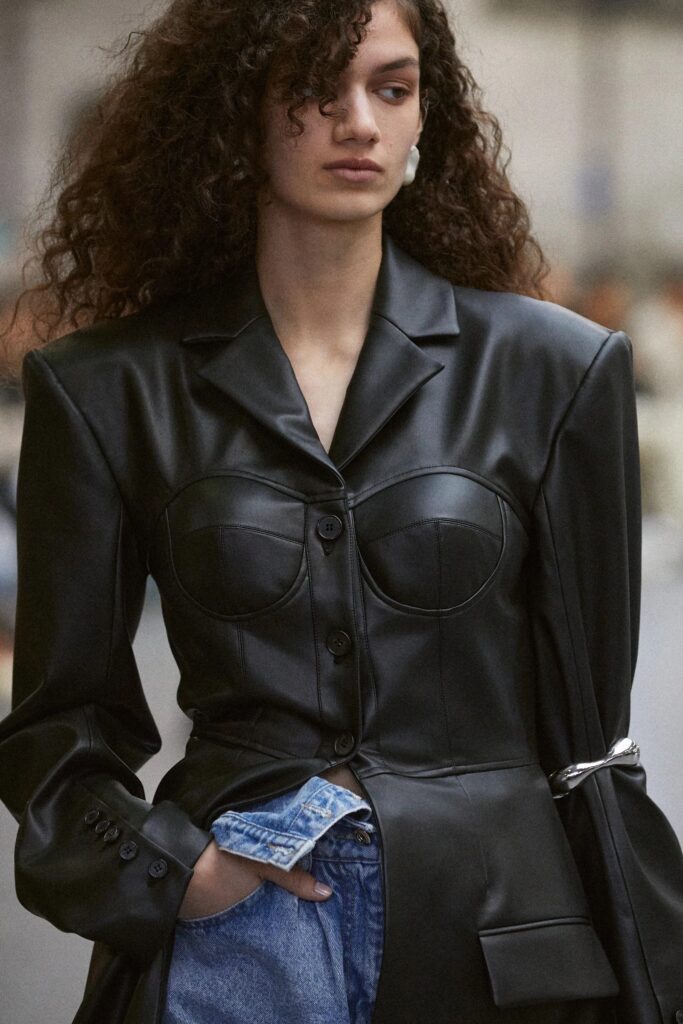 Wang's designs are suited for those who wish to sex up formal wear. The bustier coats and cutout blazers are signature motifs, with previous collections incorporating studded detailing on belted garments. The brands ability to provide new interpretation to tailoring, free of constraints is exactly why it's likely to continue rising in popularity as an alternative for those that wish to go against the grain. Wang is sure to continue seeking out elaborate ways to elevate his designs; to which I say, Rokh On!