Forest Green has quickly become one of my favourite colours and increasingly features in my wardrobe. Whilst its best associated with autumn, it continues to make a strong play for spring summer with its deep colour and perfect pairing to Ath-Leisure garments. One brand that knows exactly how to create pieces that highlight the versatility of this colour is Idea Tissu.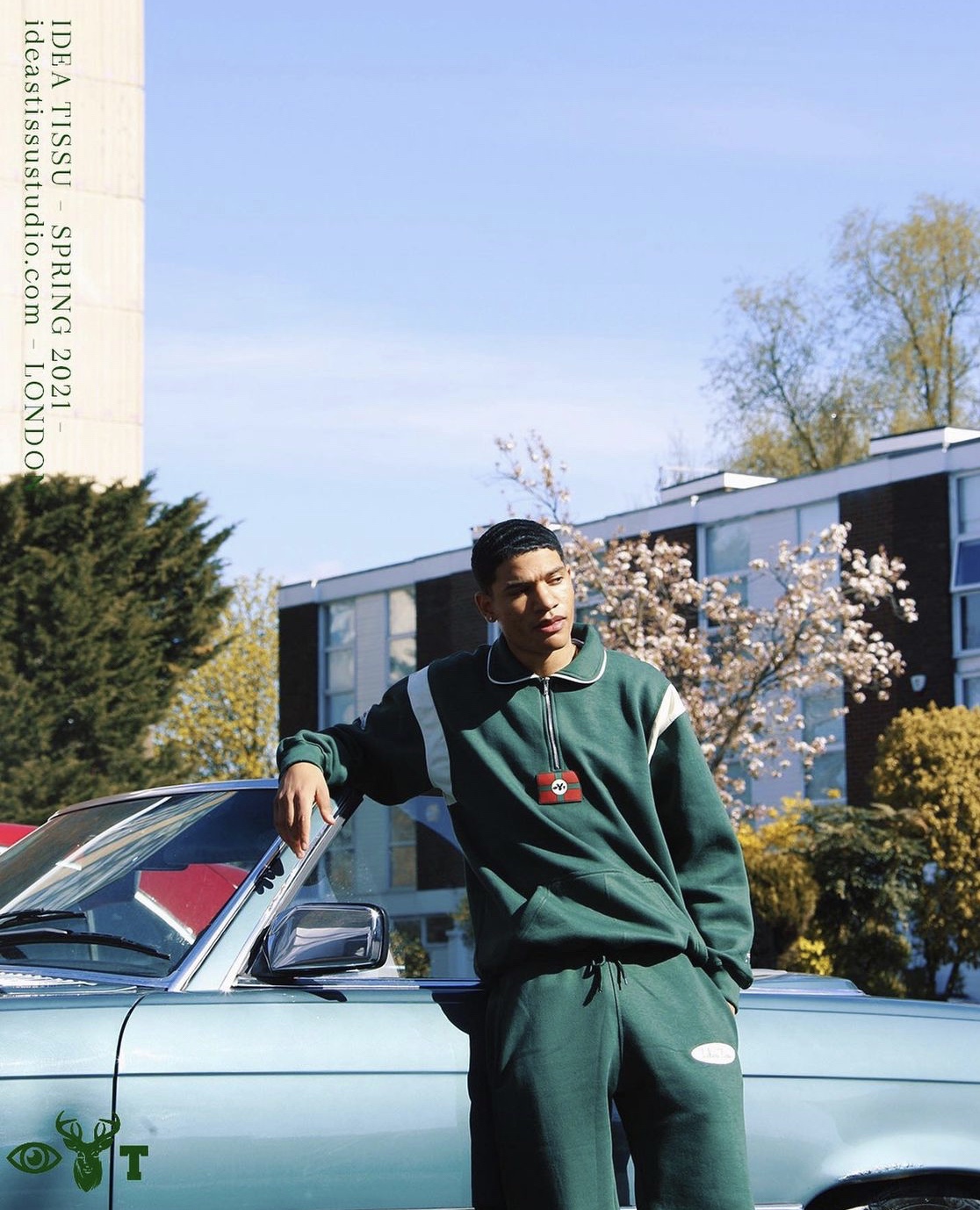 The design house has released a range of garments in the Forest Green colourway. The feature piece of their collection is a striking leather and wool varsity jacket featuring details including a unified British and Nigerian Flag – which to be honest, sealed the deal for me!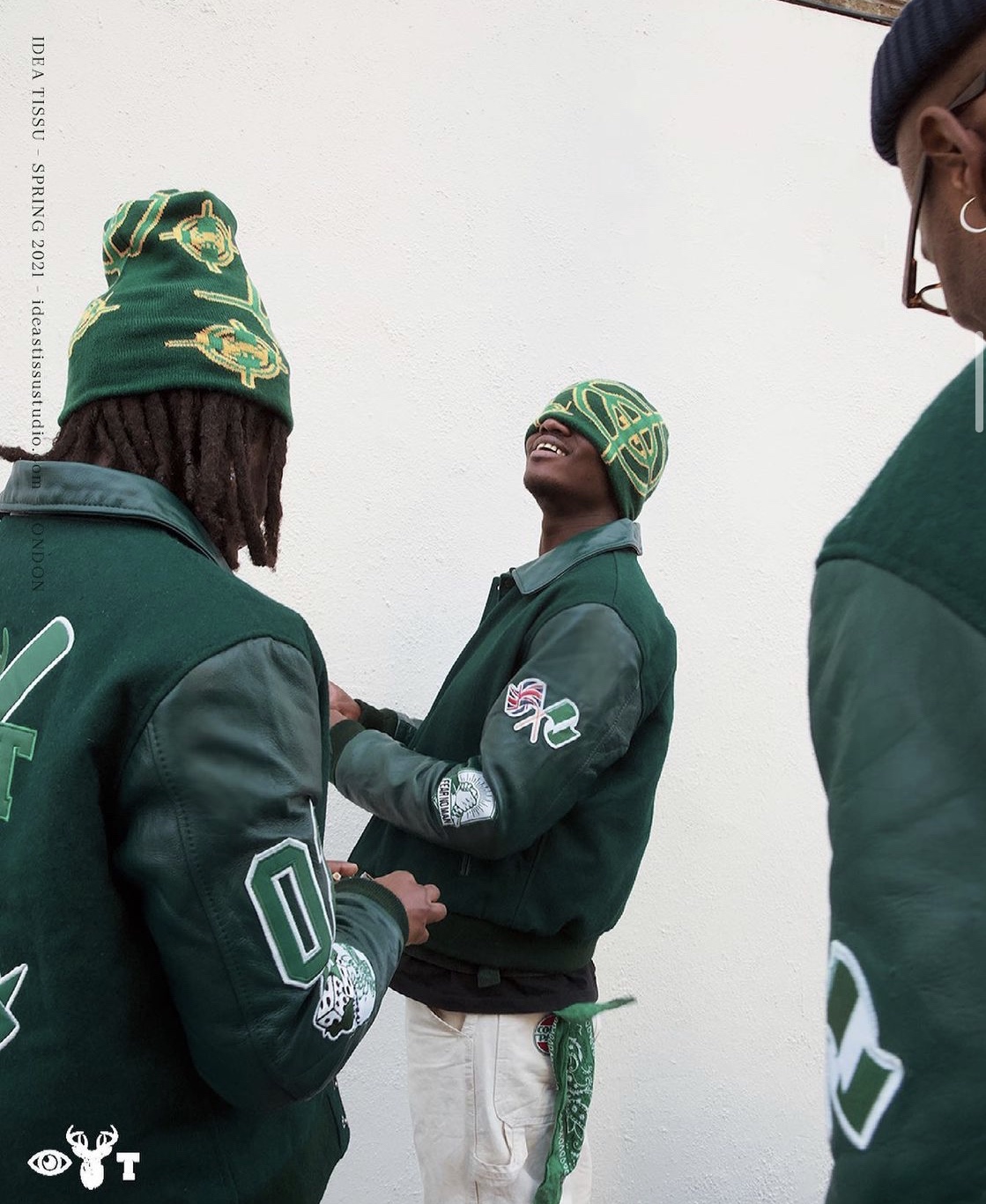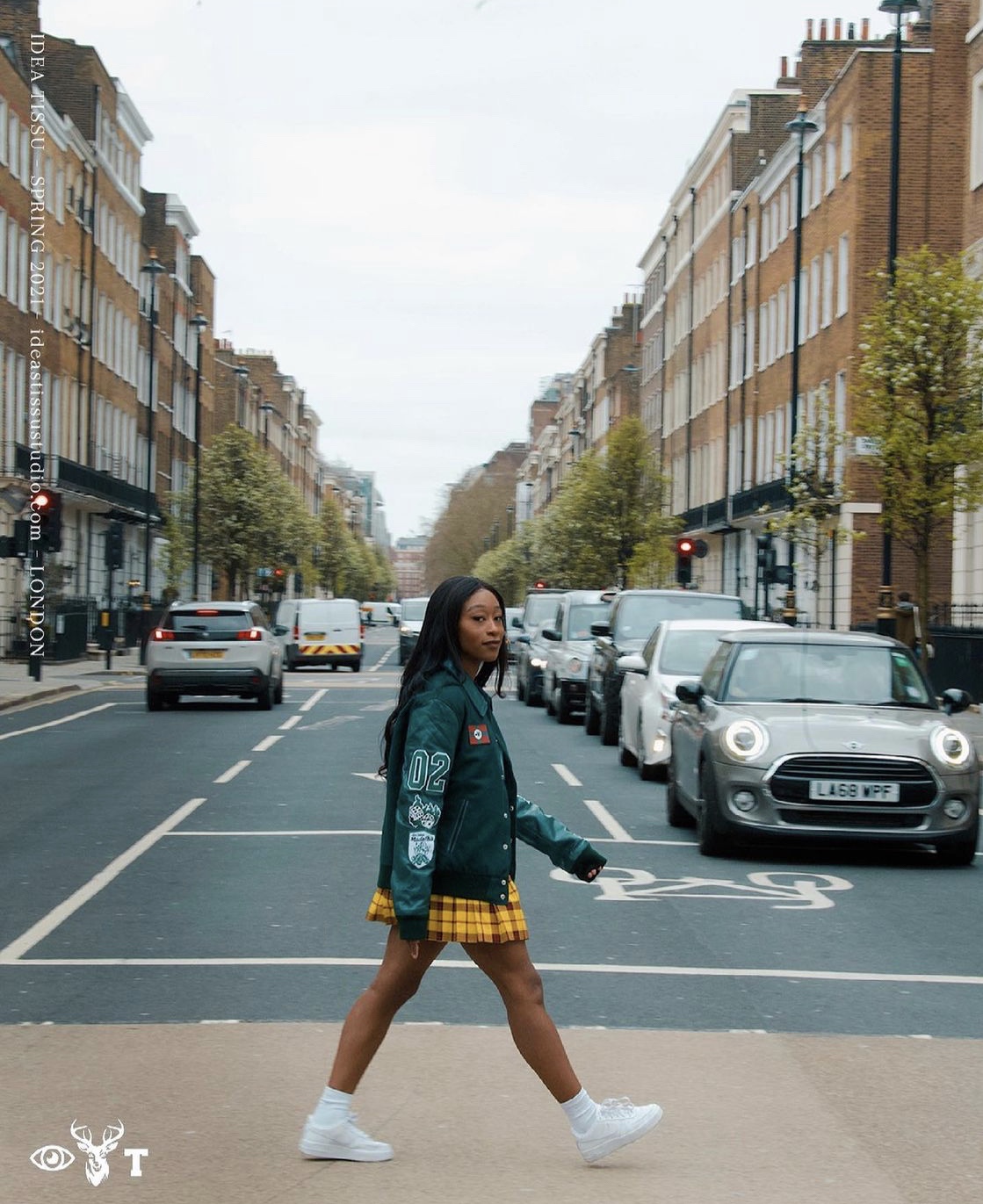 The colouring in each piece is rich and finished to perfection. The tracksuit is reminiscent of the stylised 90s era, with the quarter zip jackets sporting rounded collars and slim fit trousers which drop perfectly against sneakers. The materials used and the embroidered finishing provide a luxury look and feel. Idea Tissu are consistent in providing classic pieces that edge beyond your everyday basics as they create relaxed yet embellished apparels. Putting together such a coherent, sophisticated collection is probably the best Idea that's come to fruition.