Going to the Bethany Williams show was a first for me but it certainly won't be the last. The show was aptly titled 'No Recourse to Public Funds' which is a term given to people that are subject to immigration control and limits their access to public funds. Given the current geo-political issues in the UK, from the title alone it was clear that Williams was going to make a statement.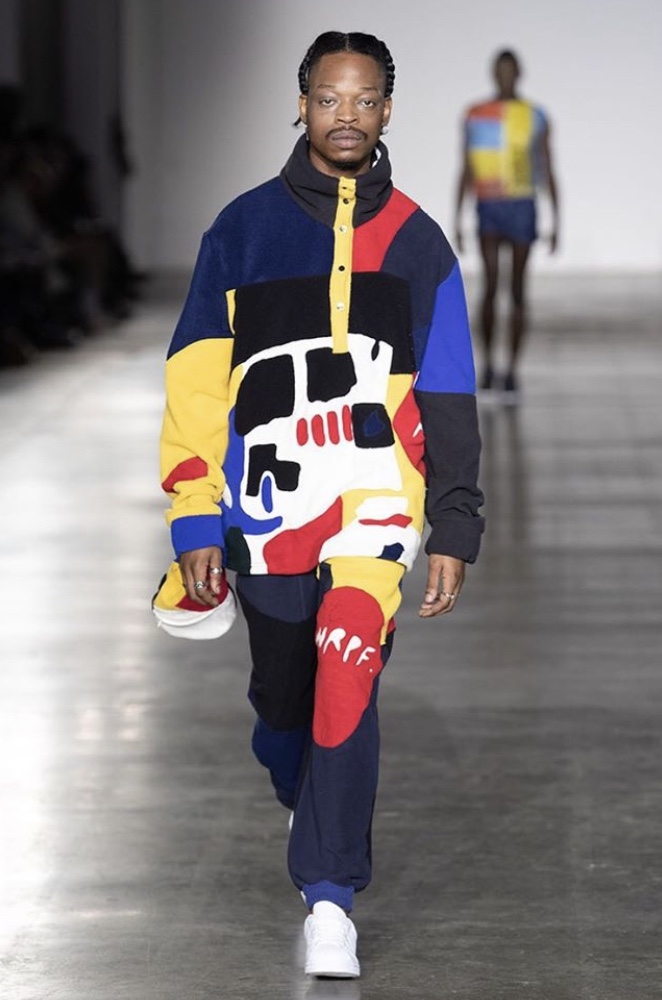 Bethany Williams has clearly mastered the use of primary colours as an onslaught of red, blues, and yellows make it down the runway. One thing I like about Bethany's work is its wearability, with gorgeous co-ords with printed scenes representing nurture emblazoned across it, she is able to convey a message that is familiar with modern society.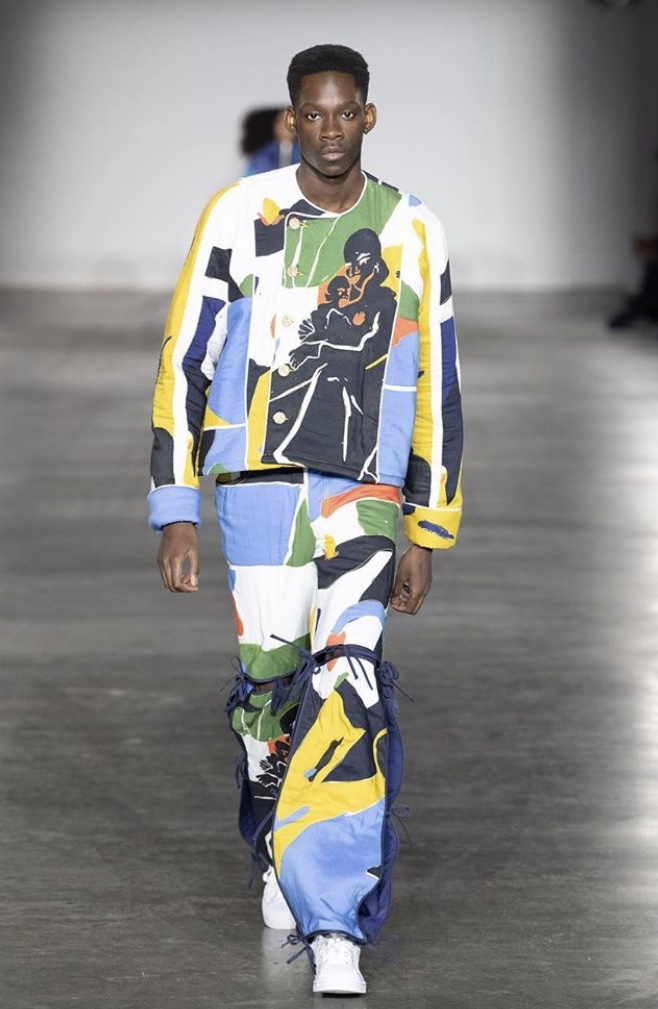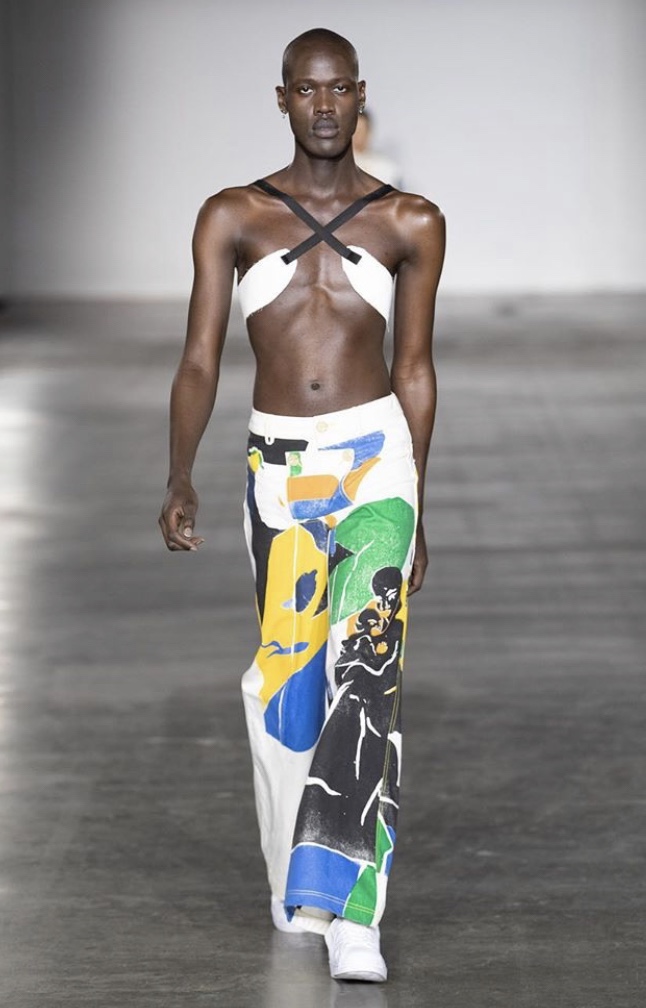 Bethany's collection is Neoplasticism done tastefully as she creates pieces in styles that are common in daily life such as chore jackets, dungarees, and knitted co-ords.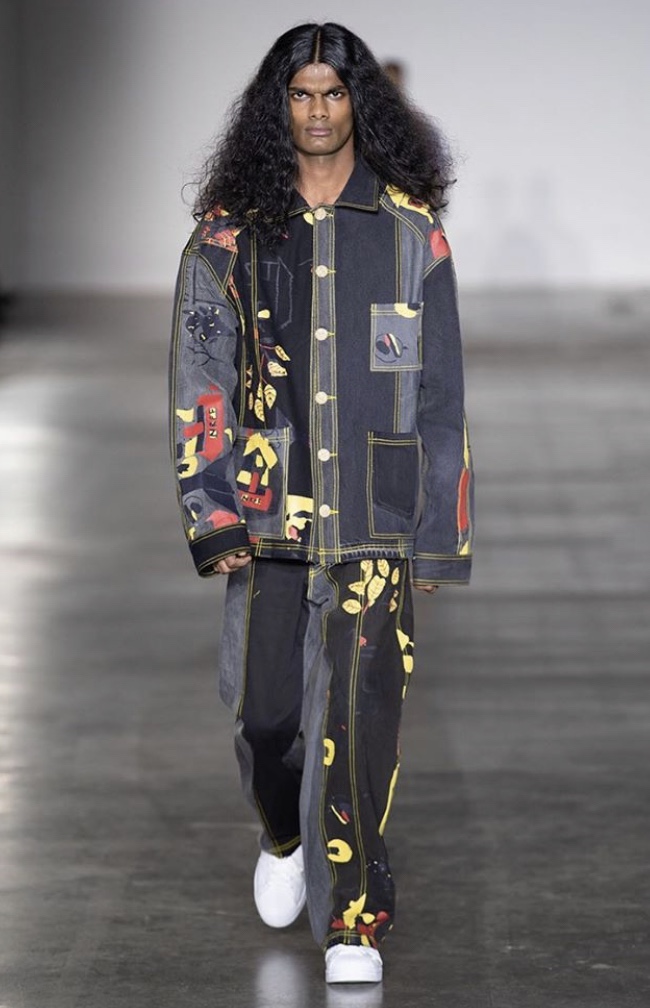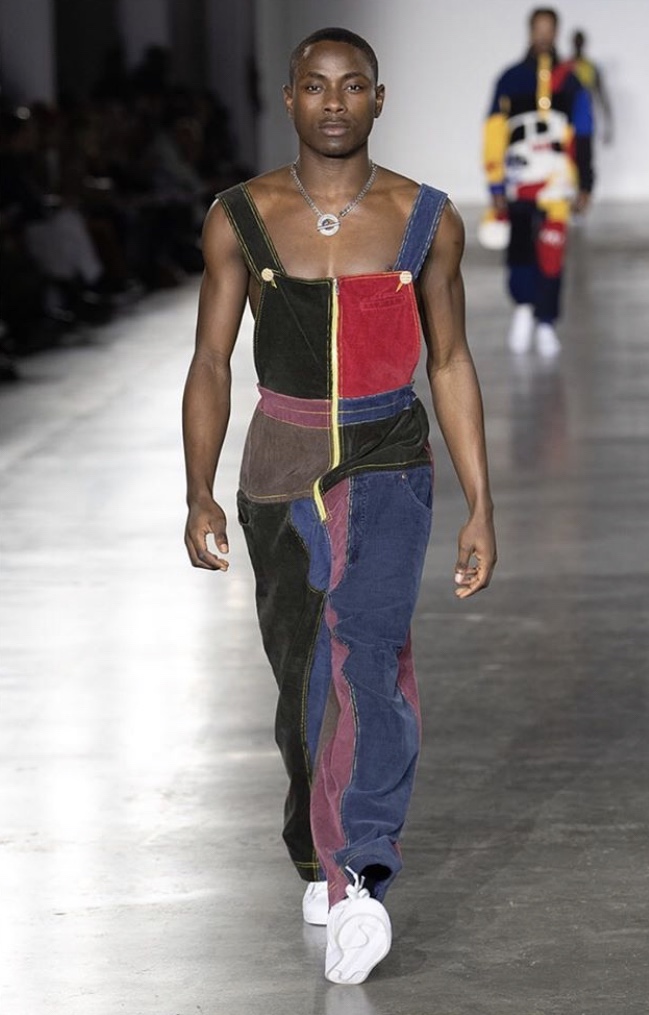 There is a certain sense of humility about the collection, in that whilst its enriched with colour, it still manages to be subtle, perhaps due to the use of cozy knitwear or grey and white being used as base colours. Either way, this might be attributed to the designer herself and is fitting as the collection was made in collaborating with The Magpie Project which supports women and children in temporary accomodation.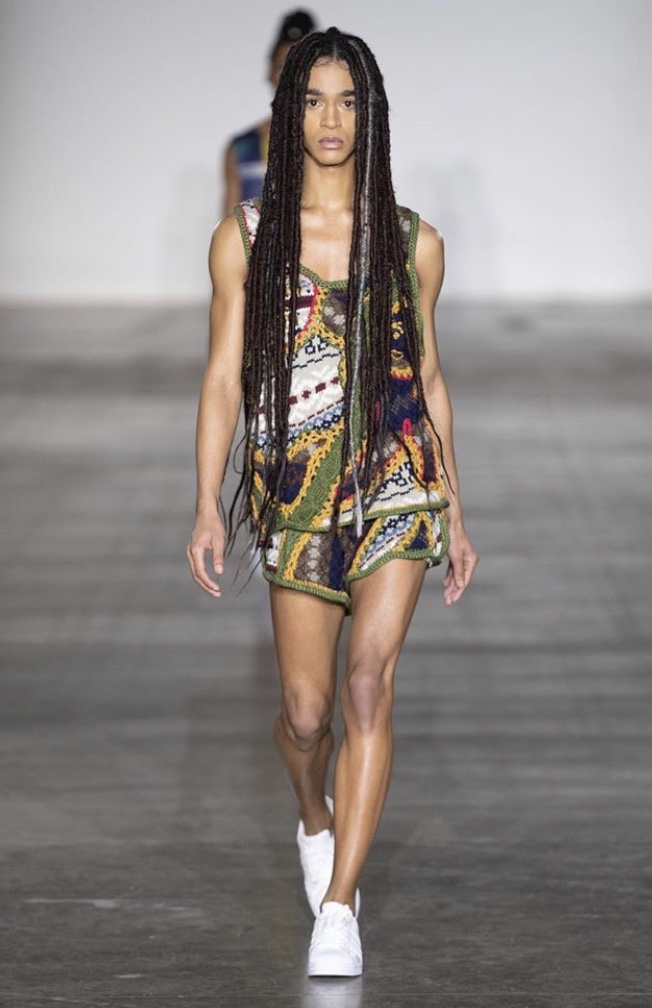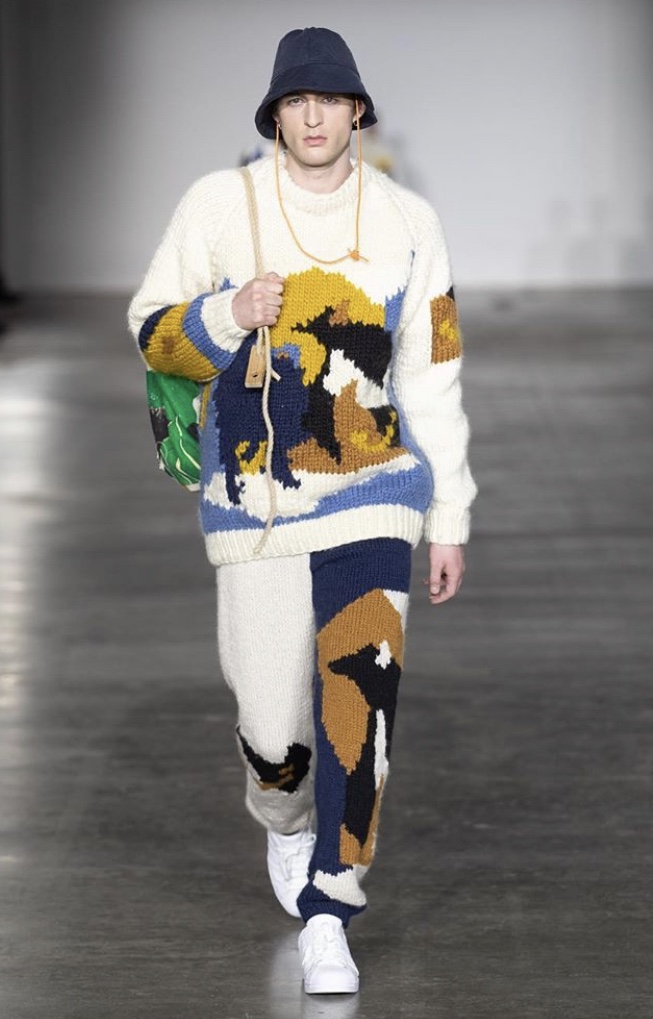 Bethany Williams' ability to create a collection centered around such a topical issue is both inspiring, and a much needed narrative that takes fashion from self indulgence to self-sacrifice.