Besides Paris fashion week, its not often you see Mudboy Sheck Wes modelling so it came as a surprise to see the rapper sporting looks for LA based brand Menace, created by Steve Mena. The brand did well to cast Sheck for their Autumn/Winter Collector as the self titled Mud Boy fits perfectly with the gritty streetwear aesthetic the brand portrays.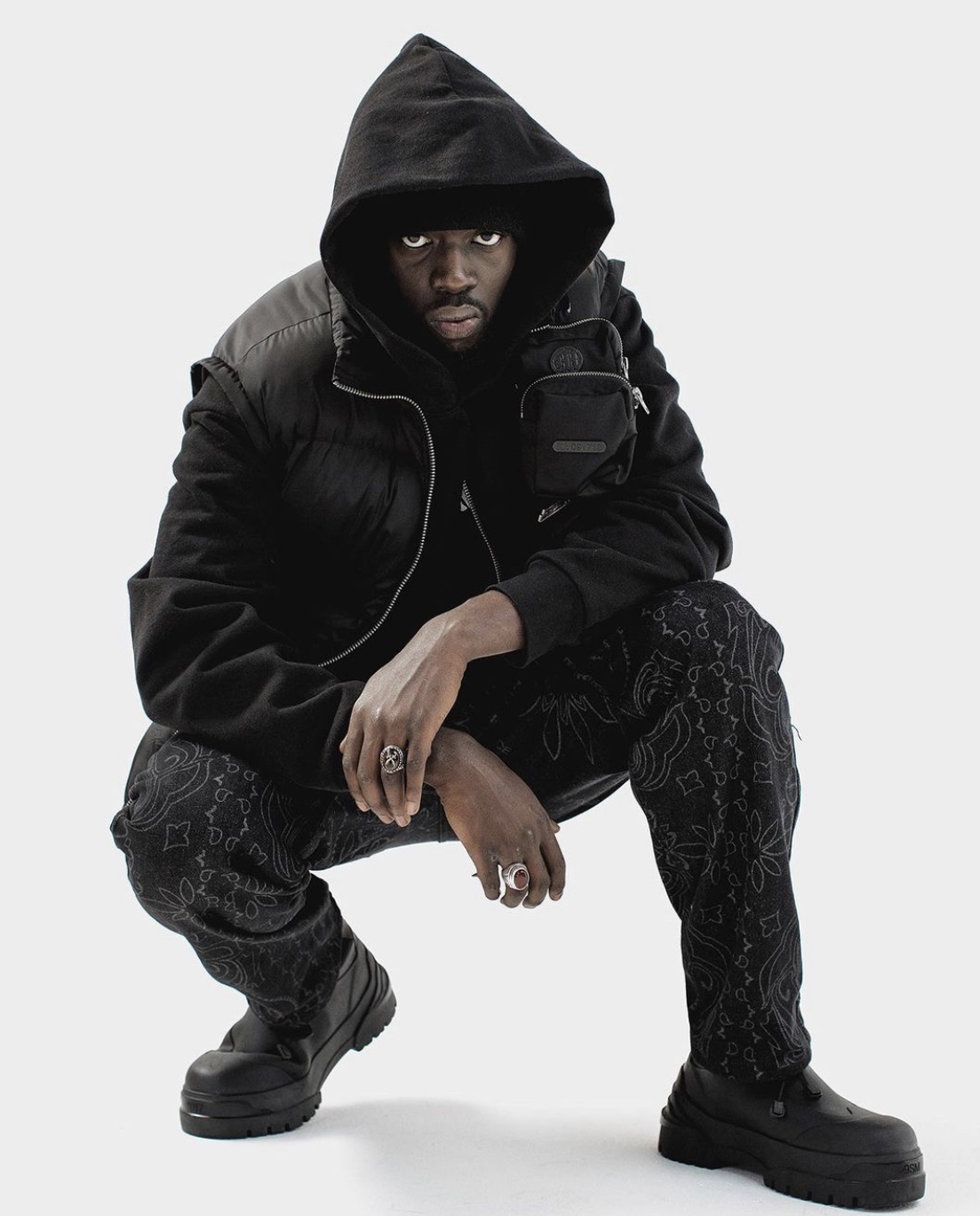 As a lover of all thing paisley, its great to see it incorporated with denim through an all-over laser engraving on their co-ords. Offered in both light blue and black, there's no better way to present the 'print of the streets' than fusing it with cut denim. These pieces are dynamic as they are able to be worn alone or layered with jumpers and hoodies.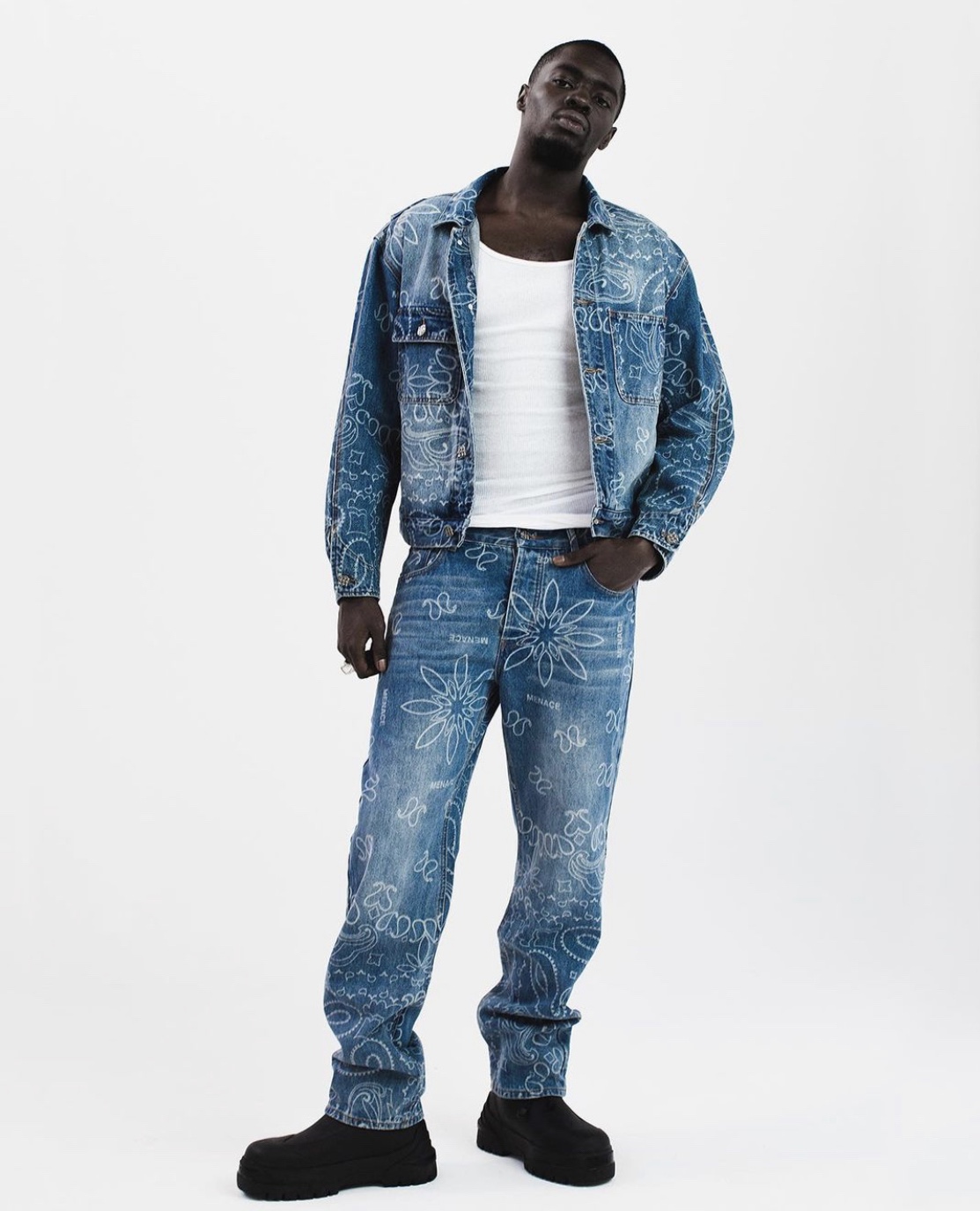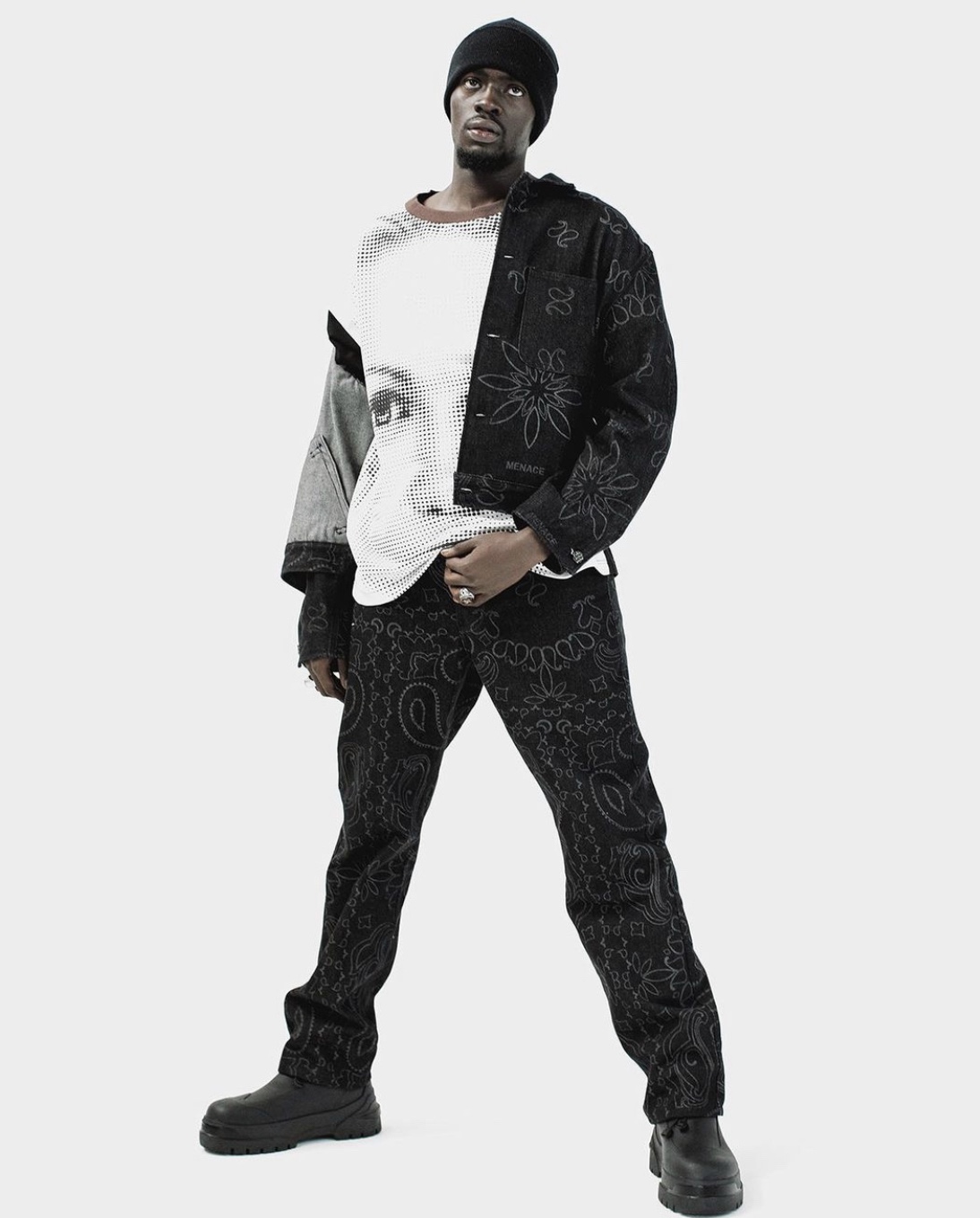 One of the real innovative pieces within Menace's new collection is their puffer. The brand takes a staple garment that embodies streetwear culture and makes it user customisable by adding a removable balaclava, detachable sleeves, and a removable pocket bag. You don't need to be trapping to know that this is the most street-ready item produced. Braced for any element, the puffer is ideal for changing climates and those that value variety.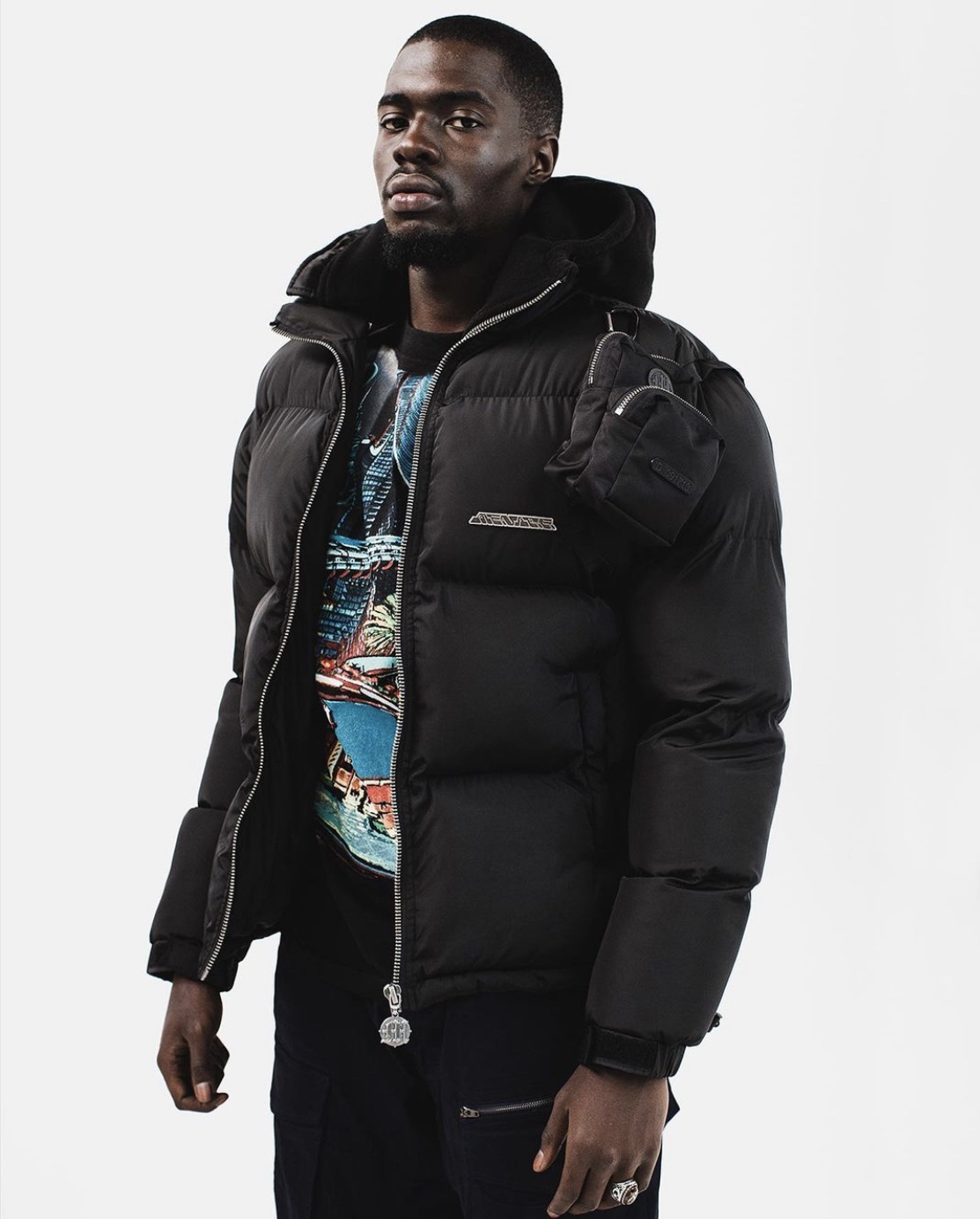 Menace is a brand that thrives on the element of surprise, for starters its not what you'd expect from an LA brand and just when you attempt to confine it to streetwear it produces garments that are beyond the criteria, such as its virtual clasp shirt and even its two-tone work jacket. The brand pushes the envelope of genres while still staying true to its core style. Menace represents the unseen face of LA, away from the glitz and glamour, swapping out high society for real society.