Any self confessed sneakerhead knows that the socks are just as important as the outfit. Those tiny accessories bring together the look whether it's the colour, the print and even the material. So it's vital that consideration is taken into your sock game.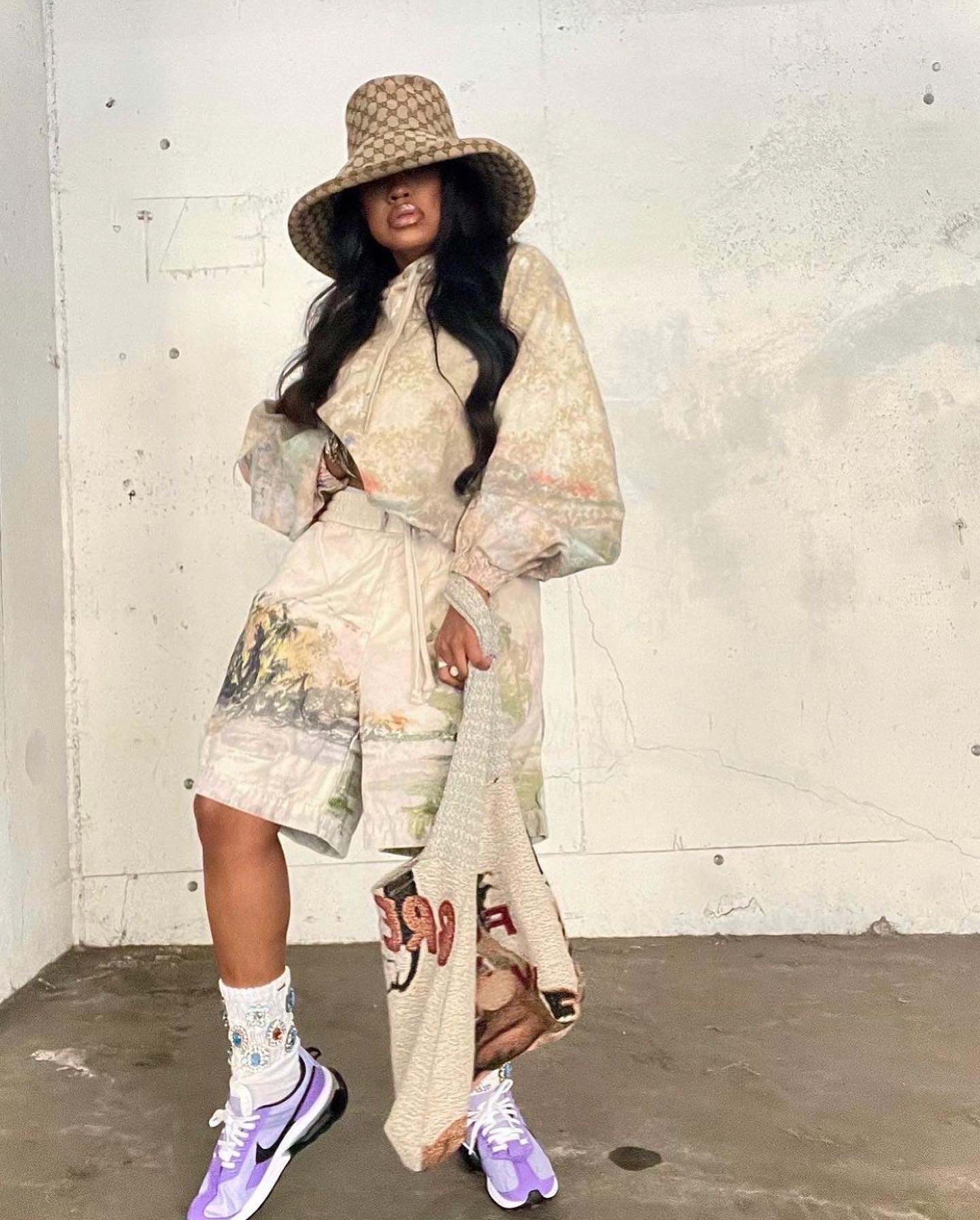 One brand that understands this all too well is Boston based VMoonchi, which has created bedazzled socks complete with gems such as crystals and diamonds! VMoonchi has upscaled the often overlooked basic to bring us something exciting and fresh. The brand has placed this commonplace accessory on a pedestal and given it a new purpose in an outfit, drawing away from whatever else you might be wearing .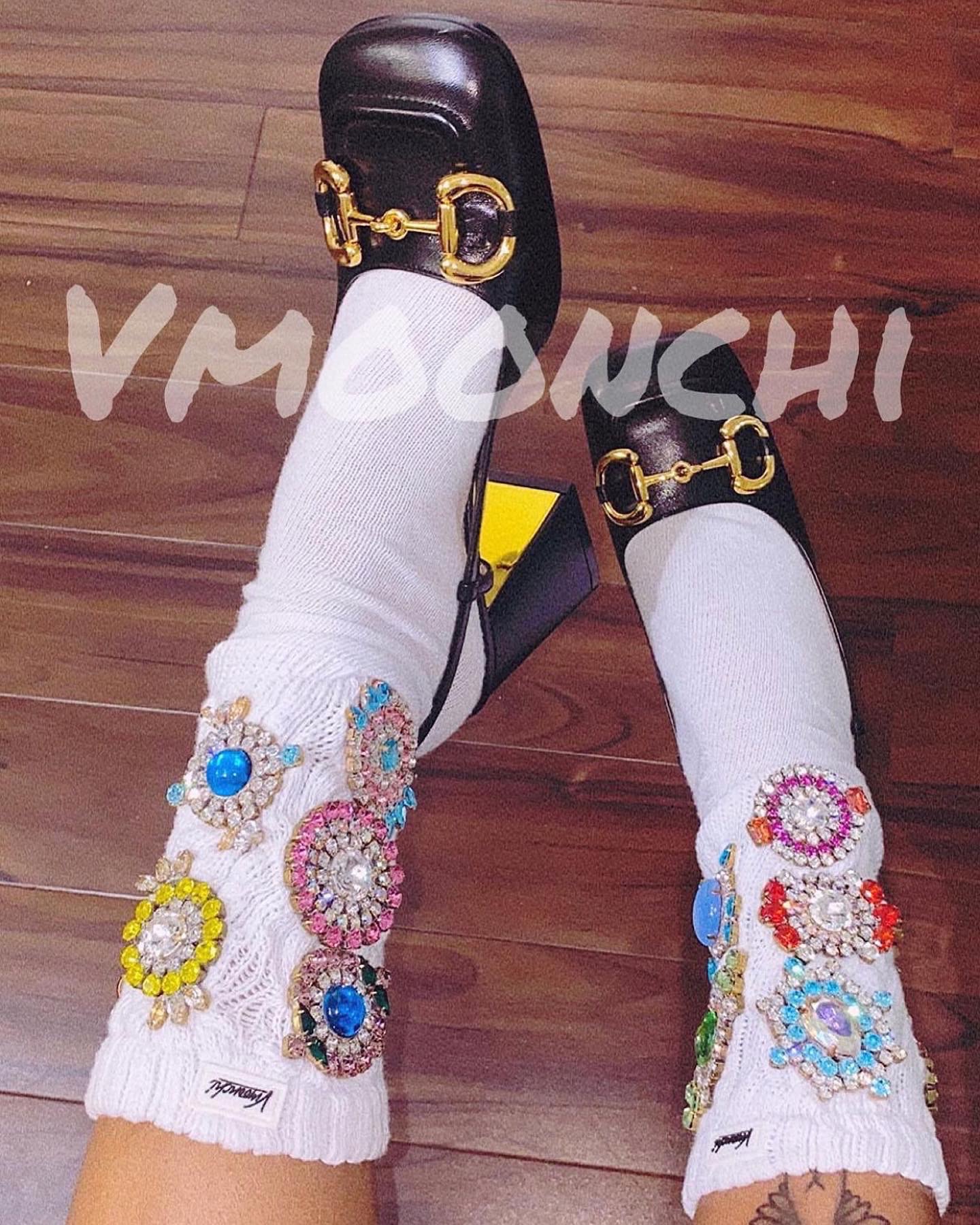 These ribbed white socks are adorned with a variety of stones in different colours from sea blue to candy pink and it's no wonder that they work well with both streetwear and formal wear as they've recently been seen paired with Golf Le Fleur loafers and Gucci heels.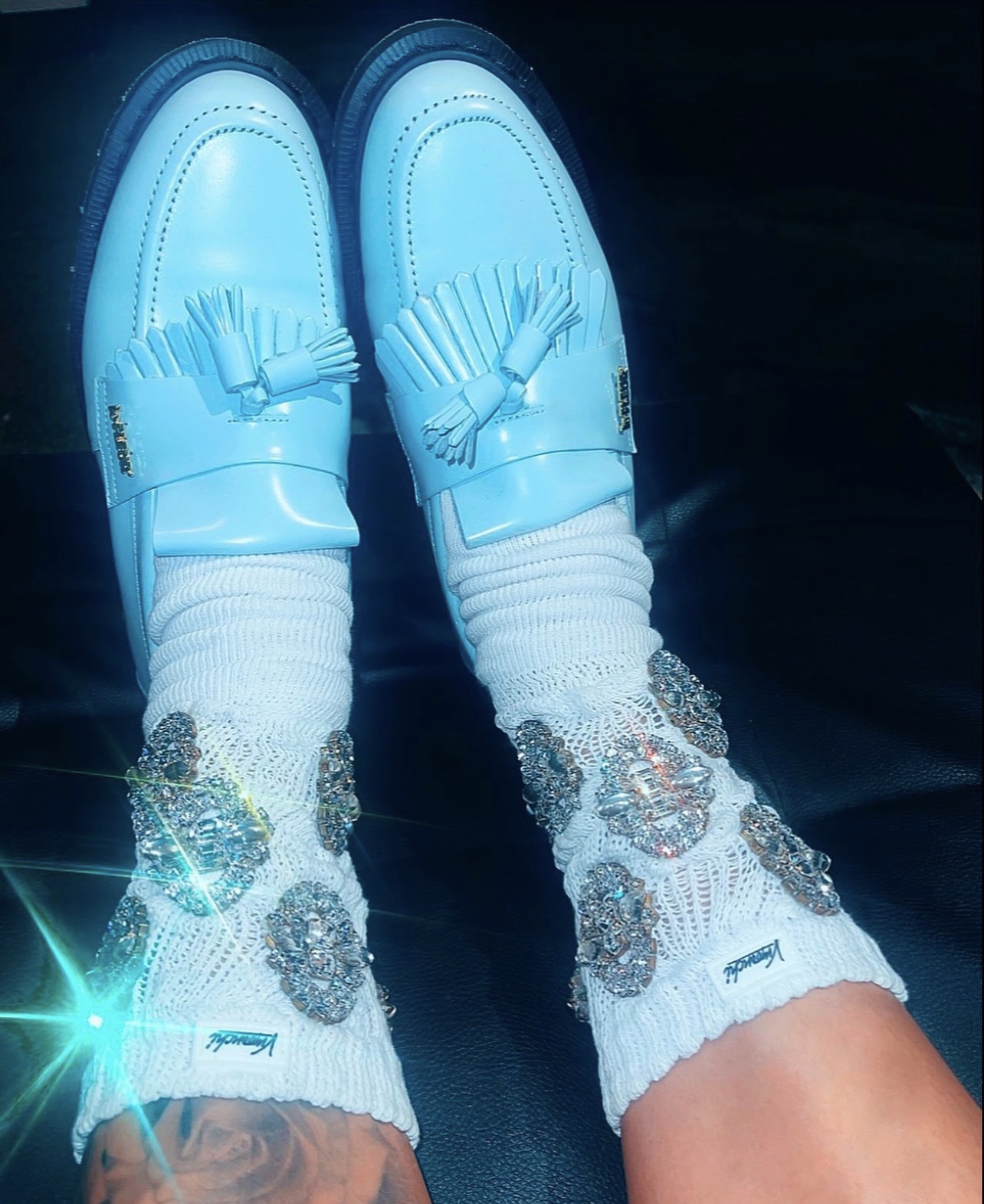 VMoonchi has bridged the gap between jewellery and complimentary basics to bring us something that is a level above the laces frilled socks that we used to wear. I for one hope to see even more embellishment on the socks, perhaps even the use of other precious stones such as pearls and maybe even charms! The brand offers us the perfect excuse to rock our socks, because let's be honest socks like these are the star of an outfit not the accompaniment.