You'll have noticed from my most recent posts that I've become somewhat obsessed with ultra-feminine brands. Any chance I can get to review some pretty clothing, I'll take it! It seems that time has come again, in the form of the beautiful and delicate work of Teni Adeola.  Her label; Tia Adeola (previously Slashed by Tia), wowed with its take on the accessory of the season- a mask, since then I've delved deeper into the archive to reveal Teni's marvelous creations.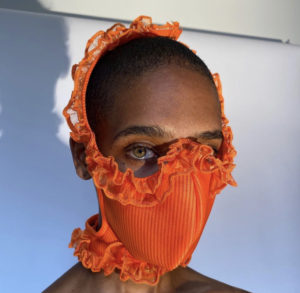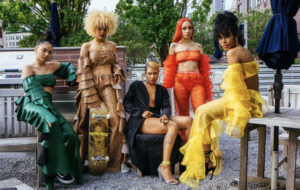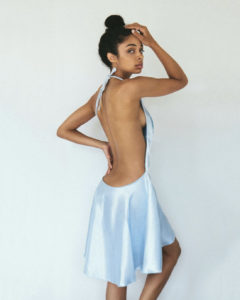 Teni has mastered the art of sculpting tulle and chiffon into dainty ultra fine two pieces. From its ball sleeved tops to ruffle skorts, each piece is an ode to femininity.  Tia Adeola understands exactly how to evoke sensualism by pairing  flattering cuts with daring materials .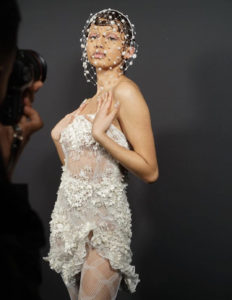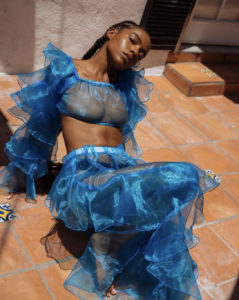 Its hard to not want to move in a Tia Adeola outfit. The stacked ruffles inject buoyancy into the garments and are a testament to having the ability to look sexy and fun!  Teni successfully continues to take up space in the fashion world, as part of the cohort of US womenswear designers whose pieces assimilate so well into the style of the current time.