Female empowerment will never not be a topic, because its always relevant and continuously needed. One brand that champions this through their product line is 397 LA. I first became aware of the brand after seeing their long sleeved 'Pro- Woman' T shirt, featuring a range of expectations society has placed on women which do not need to be fulfilled.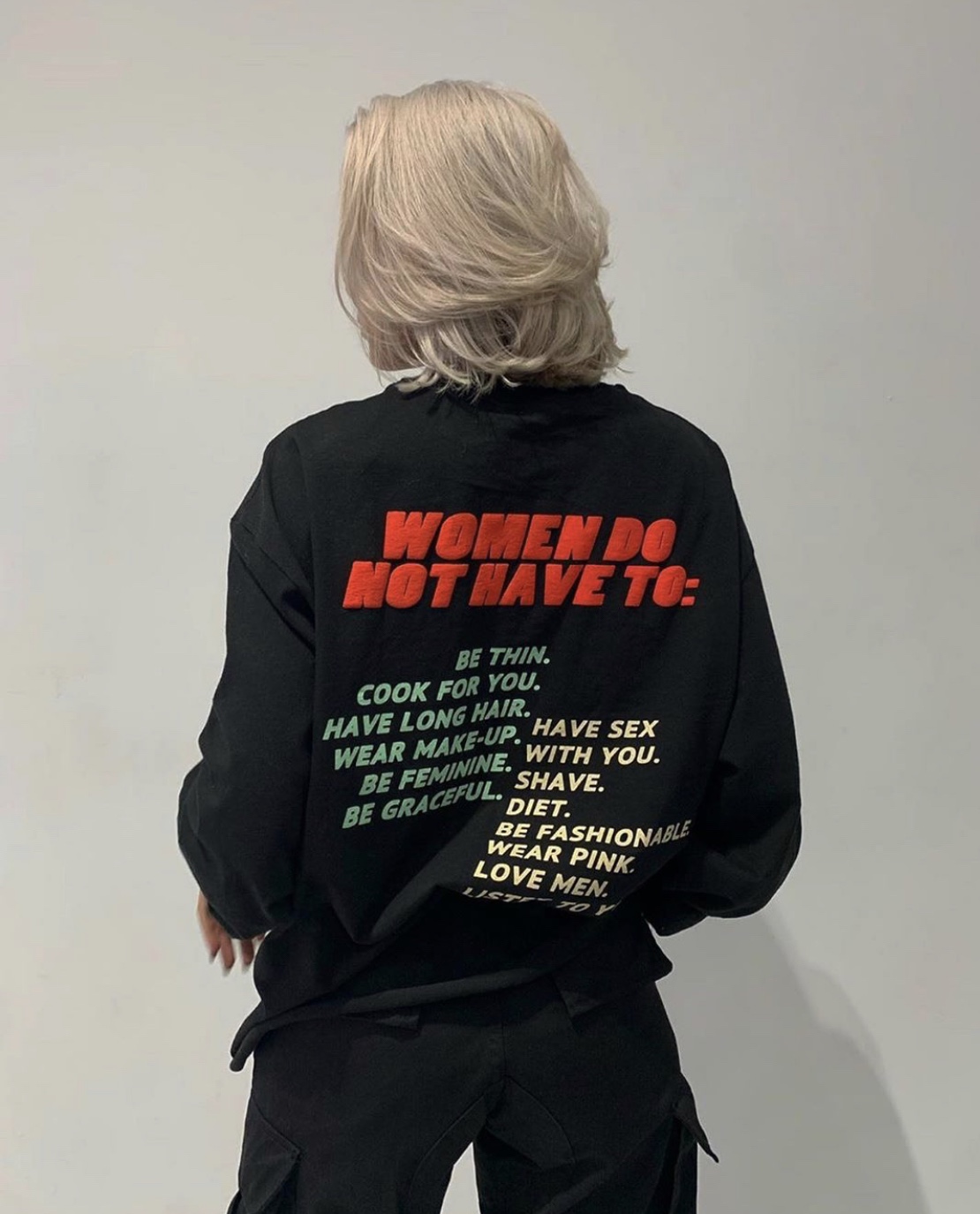 Thirty Nine Seven has become skilled in printing the right words on T shirts, the raised quality prints have become quite a hit among women and men as they lead the charge in feminism. The brand even added a flattering sheer ivory linen set to its collection which was met with excitement.
397 makes clothing that aptly celebrates women and imbues the wearer with confidence. It is a sharp reminder to women around the world that we are beautiful, smart, and independent decision makers. At a time where women are pioneering change I can't help but feel that 397 is on the right side of history and a brand that women DO have to shop at!